The simple formula for business success using custom plush toys
|
Jan, 21 , 22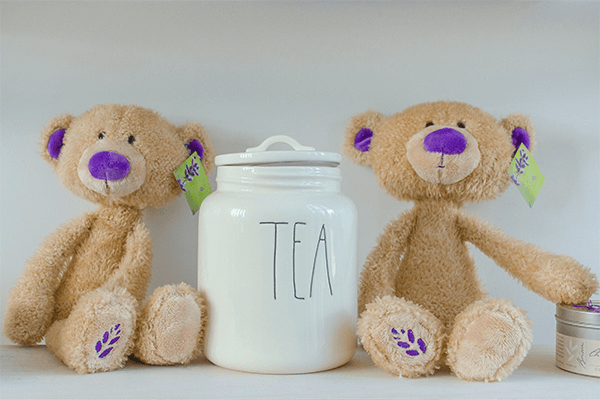 People were stuck at home for most of last year because of the pandemic risk. Adults were working online while children were attending virtual learning sessions. It was a stressful and challenging year for everyone, including businesses worldwide. With the ease of restrictions and onset of winters, it is a time to get to the usual business - following safety measurements. When people were at home, the stress level was off the charts. During the period sales of toys increased, including plush toys. As shown by several reputed studies, they are pretty helpful to relieve stress and ensure family fun. If you are a business, you can leverage this opportunity with custom plush toys for connecting with people. 
Promotional plush toys will keep your recipients happy while ensuring your business is going in front of a wider audience. It provides loads of fun for the whole family while ingraining your brand name in their minds. Cute and cuddly, these custom toys are easy to personalize, lasting, and make a perfect gift for every occasion. 

Reasons to use custom plush toys for business
Universal appeal
Plush toys have a universal appeal; children and adults like them. Have you seen any other product receive so much attention as a toy? No one can resist the charm of promotional stuffed toys. They are cute to look at and play with; giving away these will ensure a smile on everyone's face. 
High retention rate
Plush toys are one of that merch; no one can ignore them. It gets immediate attention from the receiver; let's face it, how many times have you gotten such a cute promotional item? Instead of throwing it away, people are likely to give it to their children, nephews, nieces, or any other kid on the block. 
Customizable:

 Plushies have a wide variety, and you can customize according to your business logo. You can design and give away at events if you have a mascot. 
Lasting:

 Plush toys last long, unlike other promotional items like diaries or pens. You can wash them when they become dirty and not break after falling. The more a product is with people, the higher the chances of brand recognition.
Logo-friendly:

 It is easy to integrate your logo into plush toys; you can design toys to look like an extension of your brand using the same colour scheme as your logo.
Budget-friendly: 

Custom toys

are budget-friendly in the long run. You don't have to order them repeatedly like promotional t-shirts or custom socks whose trends keep changing with seasons. Manufacturers like EverLighten let you customize and order

custom plush toys

without restricting the quantity. You can purchase in bulk, making the price even less.
Now that you know the benefits of using custom plushies, let's find out some suitable occasions for gifting: 
New employee joining: It's natural for a new employee to feel jitters when going on the first day at work. Giving away custom logo plush toys along with the welcome kit will calm some nerves. Even the people close to the employee will like your organization.
Birthdays/ anniversaries: Birthdays and work anniversaries are significant events for giving away plush toys. It will show you are not all about work but have a lighter side.
Trade Shows: The best places to giveaway custom plushies are tradeshows, business meetings, and other such events. People are accustomed to getting pens, diaries even t-shirts but, custom toys are novel items; people are likely to remember your brand name.
Retirement: Retirement is one of the most significant occasions in everyone's lives. It is an opportunity for your company to show gratitude towards your employees for their service. You can give custom plush toys along with other gifts to make their day special and remember your brand name for the rest of their lives.
Fundraisers: Fundraisers are perfect opportunities to build goodwill as well as your brand name. You can give away custom toys to the people making donations.
Welfare kit: Some families need help to get through these challenging times. You can add toys to the welfare kit.
Celebrations: Every celebration is a time to connect with customers and prospects. Giving plushies will ensure they remember your business name.
Get well: One of the best times people need plushies is when they are recovering from illness or injury. It will show your sympathy and support towards receivers. You can use them standalone or with a gift basket. 
When you use custom toys as promotional items, you need to remember they represent your business; you can't give away low-quality items and think you are reaching the customer's hearts. EverLighten helps businesses connect with customers with custom plush toys. 
No minimum order quantity: You can order without worrying about the amount; they have no restrictions on the minimum order. 
Fast turnaround: They own a factory, so every order is delivered in the least time. 
100% quality check: The manufacturing experts check each toy's quality. 
Free design help: Customers get free design help after uploading their sketch. 
Order tracking: You can track orders with a tracking tool anytime. 
Worldwide shipping: They provide free worldwide shipment for free.
To know more about custom plush toys and other custom products, visit EverLighten.com.