Top promotional tips for attracting customers and growing your business in the year 2022
|
Jan, 15 , 22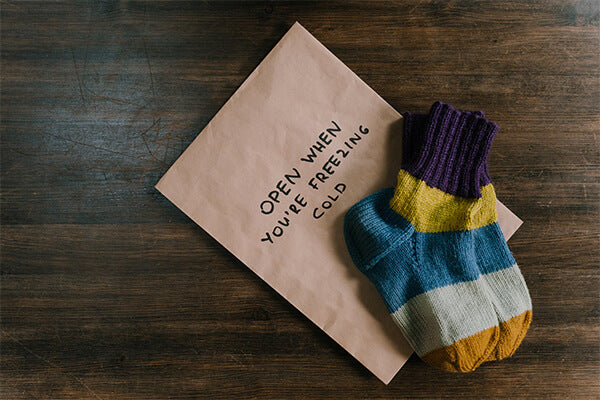 For a lot of businesses worldwide the year 2021 did not go according to plans with the pandemic making a comeback; several restrictions were again imposed taking a toll on every business. At the start of this New Year, it is a time to explore new business and marketing strategies to make a bounce back into the business with some sure-shot promotional activities. Put on your creative hats and plan some new, innovative, and exciting campaigns to gain visibility and customers.
New year email campaigns, social media contests, discount deals are all great ways to remind your target audience about your company name; convenience them to do business with you. If you adopt the right strategies, they will boost short as well as long-term customers. It will induce positive online reviews; they are critical for repeat purchases nowadays. They are becoming year-round activities as the attention span of customers is lessening.
The challenge is to overcome the desensitization of people with too many sales promotions. Everyone's inbox is filled with marketing emails, special offers, discount prices, flash sales, free shipping, and numerous others. It can be quite overwhelming for customers so they either ignore the message or unsubscribe. What's the solution to this problem? You need to focus on customer engagement. One easy way to attract customers' attention is using custom product giveaways for promotional activities.  
Why are custom products important for promotional sales marketing?
With so many options available for customers, it is more essential than ever to distinguish your business from your competitors. One efficient method is using custom products during promotional marketing. They help your business meet its goal by persuading people to become your customers. You can design creative and unique sales promotion campaigns using products like custom socks, custom beanies, custom patches, custom drinkware, custom tambourines. They are efficient, budget-friendly, and practically add value to receivers' lives. Since most small businesses last year did not do well because of fewer sales and might be short on money for spending on promotions; they can take advantage of more affordable methods like custom socks.
Custom socks are one of the effective methods for promotions and the popularity of socks is growing day by day with social media. When you are trying to create a personalized marketing strategy using custom socks, you need these four steps:
Identify: Identify your target customers, vendors, and other businesses for your promotional campaigns.
Differentiate: Segment your marketing campaigns into different periods; concentrate on them during different times in the year. If you are designing for a valentines' day promotion, customize socks displaying both the occasion theme and your business logo.   
Interact: When you are presenting away promotional items remember to interact with people; you can ask for feedback about your business, put a picture on your social media page or ask for their testimonials.
Customize: This is the time for personalization, you can connect with people using special messages. You can print a special message on socks, and show your support for a charity or social cause. Custom manufacturing product companies like EverLighten offer you complete customization; you can design according to your requirements.
Businesses offering promotional giveaways benefit in more ways than you can see in the short term. The value in offering custom items goes beyond the initial gift process. Here are some of the benefits you can reap with custom products:
It will inspire a sense of loyalty among your regular customers
While it is good to reach out to new customers and explore novel markets, it is necessary to connect with old customers regularly. Custom socks cost little but help you to display your appreciation towards old customers. It instills loyalty and results in ways which you can't achieve by focusing on new customer-only activities. It doesn't mean you should not work towards acquiring new customers, it means you need to remember those who have been doing regular business with you.
It will help brand recognition when you show your logo
Promotional custom socks act as free advertisements for your company every time someone wears them; it is an active form of an ad in which people interact with your business. Other ads are primarily passive, where people see the ad without any interaction. It is beneficial for new companies trying to establish themselves. When enterprises use promotional products, people believe the company is doing well and stable.
It will help to increase sales by word-of-the mouth
Whether you are new or have been in the business for a long time, custom promotional socks can be an instrumental tool for increasing sales. It is one of the most efficient ways of reaching people who haven't heard about your business. People receiving them will talk to other people about you, acting as the most potent form of ads. People trust companies they have seen or heard from others, especially a known person.
It will help distinguish your business from the crowd
High-quality custom logo socks can help your business stand out from the ordinary t-shirts, cheap gadgets giving companies because of their usefulness in life. Whether you are attending a major trade show or at a local mall to promote your brand name, beautiful socks help get the receivers' attention.
It will make your business unforgettable
The more people see your logo, the more memorable your business is. Repetition is necessary to make a name stick into people's subconscious, and then they are more likely to do business with you. Custom socks as promotional items work for the person receiving them and the world at large. The beauty of this idea is its cost-effectiveness when you compare it with other promotional forms. People who receive them feel special and important to your business; everyone wants to do business with a company that values them. 
Now that you know about the benefits of using custom promotional items for your business, let's dive into some ways of using these:
Using a theme for promotions
Using a theme for promotional activities helps in connecting with people. It also takes away the effort of designing and thinking; you can complement some upcoming events. For example, February has two exciting events people are looking forward to, including Super Bowl Sunday (February 13) and Valentines's day. You can customize promotional socks with these themes and distribute them to connect with customers and employees emotionally. You can design custom athletic socks for the Superbowl to promote your business. Your company can also host parties/ events and distribute promotional merch to honor these events if your marketing budget permits. The essence is to associate your brand with these notable events to give your marketing efforts a huge boost.
Pictures and videos promotions
Short videos and pictures are huge these days, with people creating and viewing all sorts of short videos on TikTok, Instagram Reels, YouTube shorts and, more. It would help capture your audience's attention for growing your business with videos of influences using your products. You don't need much money to start with many influencers in every niche. Businesses can target the non-niche market with subliminal messages with influencers wearing your custom socks. Videos are showing the second-highest ROI next only to personalized items, and, in this way, you are taking advantage of both methods. Short videos will engage and inspire the audience with your business subtly and powerfully.
Social media campaigns
Running campaigns on social media is another way of effectively engaging with audiences. People spend a considerable amount of their day scrolling through posts on Facebook, Instagram, Twitter, and LinkedIn. When they see your product on these posts, they become familiar with your business name. It takes at least seven touch points before people start believing in your business. Running ads on these platforms is cheaper than running ads on TV or print media; they also offer a better investment return. You can start contests for engaging with people and giveaway custom logo socks and other custom merch as rewards.
You need a reliable manufacturing partner like EverLighten to kickstart your campaigns by using custom products for promotional activities. They have been in custom product manufacturing for the last eight years. Take a look at the advantages of ordering from them:


No minimum order: You can order any number of products you need without thinking about order restrictions.
Fast turnaround: With direct ownership of a factory, they can complete every order in the least time possible.
100% quality check: Their experts check every item for their quality using stringent quality standards.
Free design help: Get help to complete the design by uploading your sketch/ image.
Dedicated account manager: Every customer gets a dedicated account manager, no matter the order size.
Real-time tracking: Track your order using a real-time tracking tool.
Free worldwide shipping: Get free shipment everywhere in the world. 
EverLighten will help bring your idea to life. For designing and checking out custom socks and other custom products, visit EverLighten.com. They put their heart and soul into every piece of their created item.