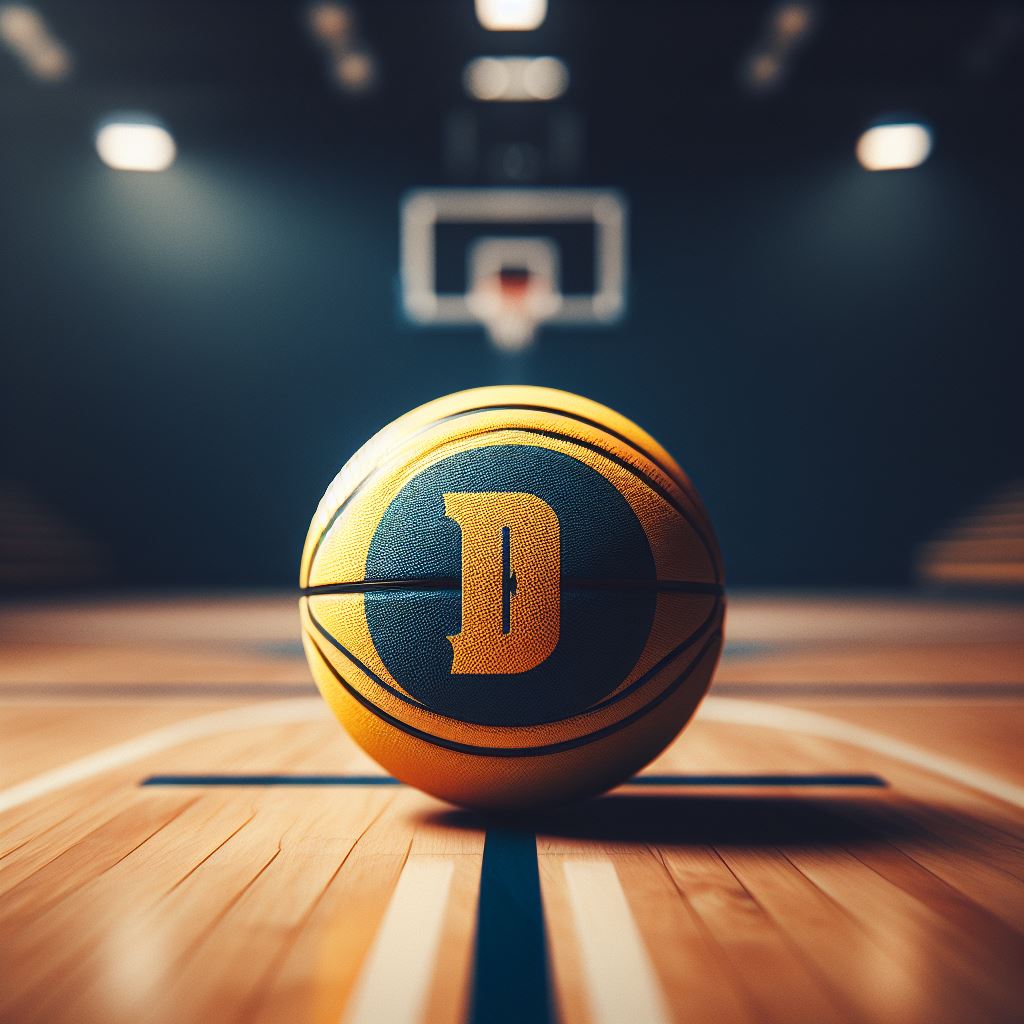 In the fast-paced world of sports, where every second counts, the role of innovation in shaping athletes' performance is more crucial than ever. From the sleek design of running shoes to the aerodynamic construction of tennis rackets, every aspect of sports equipment plays a pivotal role in elevating an athlete's game. In this era of groundbreaking advancements, one product stands out as a true game-changer, redefining the very essence of basketball as we know it.
Meet the custom-colored hygroscopic leather basketball, a revolutionary marvel that combines cutting-edge technology with the timeless essence of the game. It is crafted meticulously with an emphasis on both performance and style. The basketball transcends traditional boundaries, offering players an unparalleled grip, superior moisture absorption, and an aesthetic appeal that captures the essence of personal expression on the court. With its dynamic customization options, this basketball opens up a new chapter in sports equipment, empowering players to showcase their unique identity while delivering an unmatched playing experience.
Let's delve deeper into the transformative power of this innovative sports gem, setting a new standard for excellence on the hardwood.
Understanding the Hygroscopic Leather Basketball
The hygroscopic leather basketball stands out from traditional basketballs due to its incorporation of advanced materials and innovative design elements. Unlike standard basketballs, which often use synthetic materials, the hygroscopic leather basketball utilizes a specialized type of leather known for its exceptional moisture-absorption capabilities and enhanced grip. This unique combination of materials revolutionizes the playing experience, providing players with an unprecedented level of control and comfort on the court.
Benefits of Hygroscopic Leather in Basketball Manufacturing:
Enhanced Grip:

Hygroscopic leather significantly improves grip, allowing players to maintain better control over the ball during dribbling, passing, and shooting. This grip is especially crucial in high-intensity gameplay situations, enabling players to make quick, precise movements with confidence and accuracy.

Superior Moisture Absorption:

One of the primary advantages of hygroscopic leather is its ability to absorb moisture efficiently. This feature is particularly beneficial during intense gameplay, as it helps prevent the buildup of sweat on the ball's surface, reducing the risk of slippage and ensuring a consistent grip throughout the game. The superior moisture absorption properties of the hygroscopic leather basketball contribute to a more seamless and enjoyable playing experience for athletes at all levels.

Durable and Long-lasting:

Despite its moisture-absorbing properties, hygroscopic leather retains its durability, making it a reliable choice for prolonged use. Its resilience against wear and tear ensures that the basketball maintains its quality and performance, even after extensive gameplay and practice sessions.

Natural Feel and Aesthetic Appeal:

Hygroscopic leather provides a natural, authentic feel that resonates with players who value the traditional aspects of the game. Additionally, the aesthetic appeal of the leather, coupled with the possibility of customization, adds a unique touch of individuality and style to the basketball, further enhancing the overall player experience and visual appeal on the court.
How does EverLighten make Hygroscopic Leather Custom Basketball?
Making a hygroscopic leather custom basketball involves several intricate steps that require careful attention to detail and precision. While the specific manufacturing process may vary slightly depending on the company and the desired customization, the general steps typically involved in creating a hygroscopic leather custom basketball are as follows:
Material Selection:

High-quality leather is selected for its hygroscopic properties, durability, and ability to provide an optimal grip. The leather undergoes a rigorous selection process to ensure consistency in quality and texture.

Cutting and Shaping:

The selected leather is cut into precise panels and shapes using specialized cutting tools and machinery. We craft the panels to meet the specific size and dimensions required for the basketball.

Panel Stitching:

  We stitch the cut leather panels together using a durable thread to create the outer shell of the basketball. Skilled artisans or advanced machinery ensure the stitching is uniform, secure, and aesthetically pleasing.

Application of Hygroscopic Treatment:

We treat the prepared leather shell with a specialized hygroscopic solution that enhances the leather's moisture-absorption properties. This treatment is crucial for ensuring the basketball maintains a consistent grip and performance, even during intense gameplay and under varying environmental conditions.

Customization:

Depending on the specific requirements and preferences of the customer, the basketball may undergo a customization process that involves adding personalized designs, colors, logos, or text to the surface. This customization stage may use advanced printing techniques, embossing, or other specialized methods to achieve the desired aesthetic and personalization.

Quality Control and Inspection:

Once the customization is complete, the basketball undergoes a thorough quality control and inspection process to ensure that it meets the highest standards of durability, performance, and visual appeal. This step involves rigorous testing for grip, bounce, and overall structural integrity to guarantee that the finished product meets or exceeds industry standards.

Packaging and Distribution:

After passing the quality control checks, we package the hygroscopic leather custom basketball to protect it during transportation. We then send them to retailers, sports organizations, or directly to customers, depending on the distribution model of the company.
Range of Color Options and Customization Possibilities:
Players, teams, and organizations can choose from a diverse array of color options, including bold and vibrant shades, classic tones, and customizable designs that reflect team spirit and individual preferences. 
Whether it's matching team uniforms, representing a brand, or showcasing personal style, the custom-colored hygroscopic leather basketball offers a spectrum of possibilities to bring creativity and uniqueness to the game.
Furthermore, the customization possibilities extend beyond color selection, allowing for personalized branding, graphics, and text options integrated into the basketball design.
Teams and organizations can imprint their logos, slogans, or other visual elements to establish a distinct identity and foster a sense of unity and pride among players and fans alike.
With its unparalleled combination of performance, durability, and aesthetic appeal, the custom-colored hygroscopic leather basketball is a testament to the power of customization in sports equipment. 
EverLighten's Winning Shot: Delivering Excellence for a Star-Studded Event
EverLighten shone when tasked with creating 150 custom basketballs for a high-profile Google Pixel event featuring Jeremy Lin and Simu Liu. Despite a tight deadline, EverLighten's proactive approach ensured timely delivery, impressing all involved. The successful collaboration underscored EverLighten's commitment to excellence, cementing its reputation as a top-tier custom product manufacturer for prominent events and personalities.
Customize high-quality basketballs with EverLighten:
Elevate your brand and events with EverLighten's unparalleled commitment to excellence and customer satisfaction. Contact us now to bring your custom product ideas to life!
Enjoy the benefits of:
100% Customization:

Tailor your products to your specifications and branding requirements.

Strict Quality Checks:

Every item undergoes rigorous quality inspections to meet the highest standards.

Free Design Help:

Our expert design team is ready to assist you in creating the perfect custom products.

Global Delivery:

No matter where you are, we ensure prompt and reliable delivery worldwide.

24/7 Customer Support:

Our dedicated support team is available round the clock to address any queries or concerns you may have.
FAQs: 
Is rubber or leather better for basketball?
Leather is a better material for basketballs. It is softer and more pliable than rubber, which gives players better grip and control. Leather basketballs are more durable than rubber basketballs, especially when properly cared for.
However, leather basketballs can be more expensive than rubber basketballs. They are also more susceptible to moisture damage, so store them properly.
Rubber basketballs are an option for players on a budget or for players who play in outdoor conditions. They are also a good choice for beginners, as they are less likely to slip out of their hands.
How do you treat a leather basketball?
To treat a leather basketball, apply a leather conditioner to the surface. It will help to keep the leather soft and pliable. You should also avoid using harsh chemicals or cleaners on your leather basketball because it can damage the leather.
Wipe down the basketball with a damp cloth to remove dirt or debris.

Use a soft cloth to apply a small amount of leather conditioner.

Rub the leather conditioner into the surface of the basketball in a circular motion.

Allow the leather conditioner to dry completely before using the basketball.
Is it OK to wash a basketball?
Yes, it is OK to wash a basketball, but you need to do it carefully. Wash the leather basketballs by hand, while rubber basketballs can be machine-washed.
Fill a sink with warm water and add a mild soap.

Submerge the basketball in the soapy water and gently scrub it with a soft cloth.

Rinse the basketball thoroughly with clean water.

Pat the basketball dry with a towel.

Use the basketball only after completely drying it.
To wash a rubber basketball, follow these steps:
Place the basketball in the washing machine.

Measure out a small amount of mild detergent and add it to the washing machine.

Wash the basketball on a delicate cycle.

Remove the basketball from the washing machine and rinse it thoroughly.

Pat the basketball dry with a towel.

Leave the basketball out to dry completely before using it.