Raise funds for non-profits using custom merch
|
Mar, 02 , 22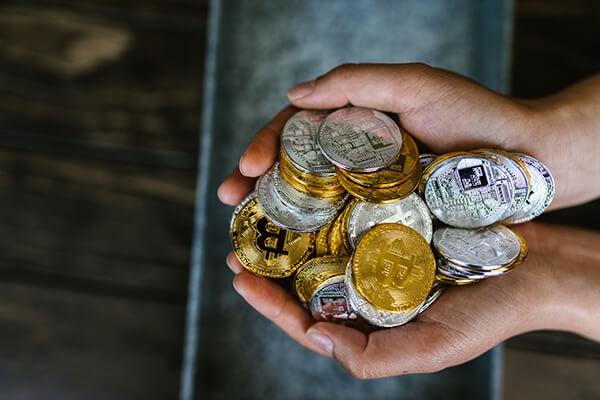 Funds for nonprofit organizations mostly come from donations, grants, and proceeds from traditional fundraisers. But, there is another easy option to generate regular funds for vital issues - custom merch. They can boost your resources to reach fundraising goals. Selling custom merch helps build your nonprofit brand. When your supporters carry or wear your custom logo merch, it helps spread the word about your nonprofit mission.
Reasons to use custom merch for fundraising
Nonprofit organizations have to depend on donations from individuals and companies for their work, but sometimes funds can dry, or they need some extra funds for specific programs. In those cases, merch fundraising comes to the rescue to keep the money flowing for essential issues. They help raise money and provide your NGO a valuable tool to attract new supporters and engage with old supporters. One difficulty every nonprofit faces is supporter retention; learn the reasons for how custom branded merch helps:
Custom branded merch promotes brand awareness
It might sound cliche, but it is one of the most critical points of using custom branded merch. Looking at the merch, people can understand your nonprofit values, mission, and vision, and they can know the reasons for their contribution while it also tells your story to the community.
It diversifies your fund options
People want to make a difference for a cause close to their heart, but they also wish for some appreciation for the good they are doing. Custom branded merch allows your supporters to feel valued; they can wear the product proudly. Some ways to use custom branded merch are:
Selling branded merch at events: You can sell it to generate more funds; people like getting something in return for their gesture. 
Opening an online store: You can sell custom branded merch year-round using an online store; provide a link on your website homepage for guiding people to the store. 
Crowdfunding: People are good at heart and want to contribute; crowdfunding with custom merch is one of the effective ways to raise funds. 
Specific campaigns: You can create themed custom merch for particular campaigns; this way, people will have memorabilia. 
It builds meaningful relationships
Custom branded merch helps build meaningful relationships with supporters. People like it when someone appreciates their kind gesture and allows them to contribute even more. Imagine a situation, you are wearing a custom t-shirt with the nonprofit's message, and people ask about it. Wouldn't you feel good explaining the reason? You can ask for their pictures wearing the merch for your social media page and website, recognizing their efforts.
Now that you know the reasons for creating custom merch for nonprofits and fundraisers, let's dive into the process:
Deciding the products
Making custom merch for your nonprofit starts with determining the products you want to create. You can talk to co-workers, friends, and other organizations to get a better idea. You will need to find products that resonate with your organization's values and mission. For example, animal shelters can sell custom products for animals like collars, sweaters, etc. Here are some of the popular items you can use:
Custom tote bags: People are becoming environment-friendly, and plastic bags are fast becoming a thing of the past. You can create custom tote bags for raising money for your charity, and others can see your nonprofit name when people carry it with them for grocery shopping or going to a beach. You can go further with backpacks, laptop bags, duffle bags, etc. 
Drinkware: With custom drinkware, you can target various people like coffee, tea, beer lovers. People use it all the time in their home and work environment, and they last long, ensuring many others can see your name. 
Custom face masks: Thankfully, covid cases are at all times low, but it is essential to follow safety protocols. Customized face masks are helpful merch to keep you safe, raise awareness, and generate funds. 
Custom t-shirts: The use of custom t-shirts, hoodies, and sweaters is one of the most popular ways to raise your nonprofit funds. They provide you with ample surface area to showcase your message; people can see the message from a distance. It is also easier to create for different age groups and sizes. 
Custom hats, caps, beanies: Custom hats, caps, or beanies will ensure people of all age groups and regions can get one for themselves. For example, young people in the colder areas can choose beanies. 
Custom socks: Not everyone likes to show off their kind gesture to the world; they want to keep it to themselves - custom socks are ideal for them. They are easy to produce with a manufacturer like EverLighten; you can easily store and transport them at events. 
Phone case and mouse pads: People buy phones using vast amounts of money, and it breaks their heart when it gets scratched. With your custom phone cases, you are helping them contribute to important issues while protecting their smartphones. Custom mouse pads effectively make people aware of your organization and mission, both at home and in offices. 
Stationery: Everyone needs stationery like diaries, notepads, pens; creating custom stationery products is one way of ensuring they will come to your year-round. 
Custom patches: People can wear various custom patches like embroidered patches, chenille patches, woven patches as a badge of honor for their contributions on apparel like t-shirts, jackets, hats, caps. You can create the same patches or special themed patches for specific fundraisers. 
Wristbands: Custom wristbands are fun, colorful, durable, and practical to promote awareness and raise money for your nonprofit. They are pretty popular accessories, and people of every age group can wear them. 
Lapel pins and badges: Pins and badges are synonymous with charity promotion. - they are quite an effective way to create awareness for your nonprofit, and they allow you to get mass exposure without spending much. Custom lapel pins and badges are a must for your NGO. 
Keychains: Another significant items are custom keychains for your nonprofit; they are budget-friendly and helpful to people in their everyday lives while also providing visibility and funds to your charity organization. 
Logistics
Another essential factor you need to consider which product to use is the logistics cost. You can start asking yourself questions like where you will store the merch? Whether you will create in bulk or on-demand? How will you ship the products? Vet manufacturers or vendors for the terms manufacturing time, minimum order quantity, turnaround time, and other fees. 
Product pricing
You need to evaluate each custom merch's price carefully. The profit margins are more significant for smaller items like custom keychains and less for custom socks. You want a reasonable profit of around 30%-50% for merch. Look at what other organizations are doing and do thorough research to ensure you are not selling custom merch at higher or lower prices. You don't want people to feel cheated for their kind gesture. 
Using unique design
The sellability of your custom merch will depend upon their attractiveness - even if you are creating for some important cause. You want to make sure the design, logo, and material match your organization's image. Everything needs to look professional and high-quality to attract people from all classes. You can create multiple products in the same category and change the pricing according to their quality.
Simple buying option
People are lazy by nature - this phenomenon also applies to their shopping and charity buying. You need to create the most seamless experience in raising more funds. Integrate the buy button on your website where you place the products. You also want to provide multiple payment options so people can get the merch quickly; one hiccup and you risk losing some funds.
Promotions
Even though you create products for generating funds for important causes, you need a solid promotion strategy. You can't expect people to know on their own. Promote on social media because you are likely to find more donors there than anywhere else. Engage with people by asking them to tag you with their pics - most people are waiting for a chance to post pics for likes and shares, use it to your advantage, ensuring more funds for your organization. You can also use giveaways to loyal supporters to make them feel appreciated. 
Don't forget to check local laws of selling merch
Government agencies don't interfere with nonprofit organizations' merchandise of sale to support their cause as long as they file taxes. However, check your local laws and discuss with your accountant or CFO to ensure you are operating under laws. 
Following these steps will ensure you are getting funds for important causes year-round. Now, the most important thing is to find a manufacturer for your custom merch. You are doing something for the greater good, so you don't want any unreliable manufacturer with low-quality products. It would help if you had a reliable manufacturer with experience and expertise like EverLighten. They have over eighteen years of experience creating custom merch for various NGOs, corporates, start-ups, influencers, schools, universities, and individuals. 
Factory-direct pricing: They have their dedicated factory to manufacture custom products and are not-middle men. They give you the best quality merch at the most competitive pricing. 
Quality in every product: They use only the highest-quality materials for creating every custom merch. Their quality inspectors check each product during manufacturing and shipping, so only the best product reaches you. 
Real people, real service: At EverLighten, they love people! Whether you have a small order or bulk order, they are 100% dedicated to helping each customer from start to finish.  
They make you look great: Focusing on customer satisfaction, they do whatever it takes to make the design match the design in your head with their in-house experts. 
Fast turnaround with on-time delivery: They complete every order quickly; customers always get their delivery on time. 
No minimum order limit: The company accepts every order without restrictions on the minimum order quantity. 
Free design help: Customers can upload their design ideas in sketches or images; experts help finish the design for free. 
Guaranteed money back: Customers can return the product with guaranteed money back if they are unsatisfied with the quality. 
Free shipping: The company delivers to every part of the world for free. 
Dedicated account manager: Each customer gets a dedicated customer executive to help with communication between different teams and solve queries. 
Real-time supply chain visibility: Customers can track their orders in real-time with an online order tracking tool. 
Custom merch is an incredible resource for your nonprofit and not just helpful in raising money. When you decide to raise funds with custom items, conduct all the proper research and follow the steps mentioned for the best results. For more information on raising funds and creating custom merch, contact customer support by visiting EverLighten.com.