custom keychains
Promote your home cleaning and organizing services with custom keychains
|
Oct, 06 , 22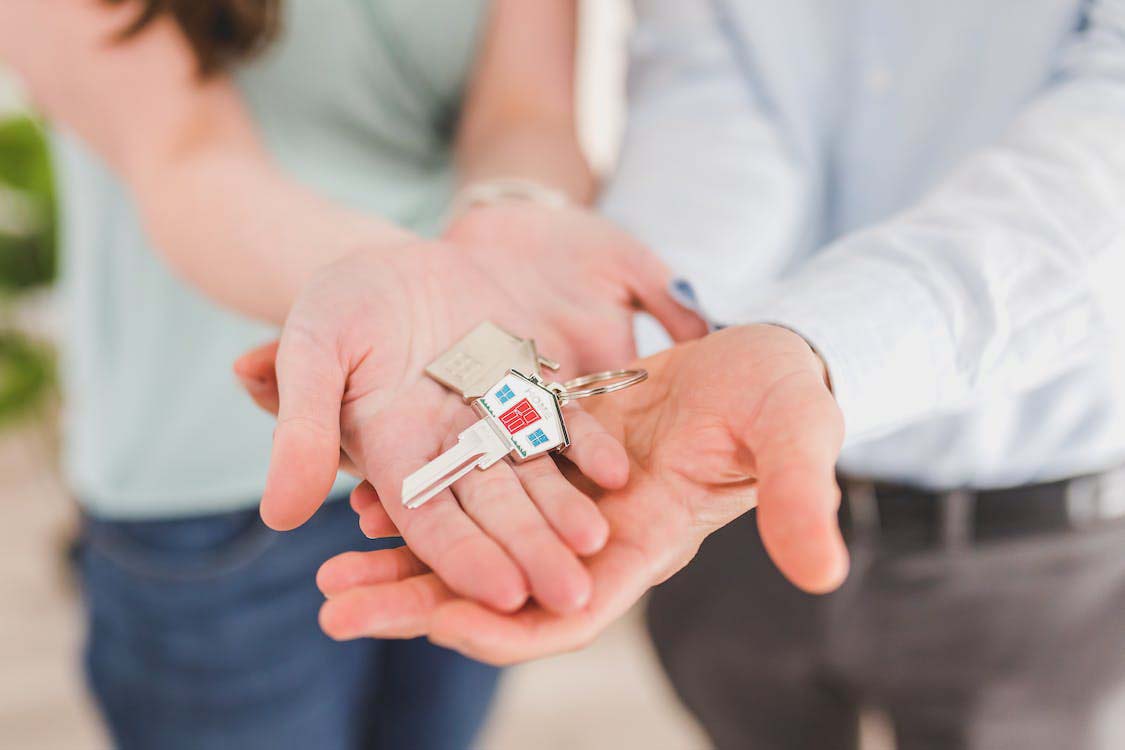 With the fall and holidays around the corner, millions of people are preparing to clean their houses. According to the latest Closet Clutter Organization survey, 57% of people hate cleaning and organizing. They procrastinate, keep things as it is, and make excuses. It provides a unique opportunity to start your business of cleaning and organizing homes. The last two years were challenging because of the pandemic, but things are looking bright again, and it is a lovely time to start a home improvement business. However, marketing can be confusing when you start a home cleaning and organizing business. Most businesses are small organizations with 3 to 20 people with limited money and resources. How can you promote the business?
Custom keychains
are the perfect solution. It may not feel it, but they are efficient and provides tremendous ROIs. The blog will help you learn why the time is right and how you can use them to promote your home organization business.
The US home organization market is worth $11 billion.
⅔ of Americans claim they could use professional help to organize their home.
There is a rising demand for garage organizers that will propel the growth.
Custom keychains for home organizing and cleaning company:
Time tested:Various businesses have been using custom keychains for decades now. They are among the most popular promotional items among big and SMBs (Small to medium-sized businesses). They are not going anywhere soon.
Visual branding: custom keychains help to create visual and physical branding for your home organizing and cleaning business. People often forget digital and print ads because they are not interacting with them actively. However, it is different for keychains; whenever they use them, they interact with them. It helps to ingrain the brand name in their mind.
Practical solution:custom keychains are handy and not only promotional products. Every person can use a keychain to organize their keys, and it would not harm to get one more.
Budget-friendly:custom keychains are pocket-friendly products with lovely ROIs. They are ideal for companies with a limited budget to get the most brand awareness, followings, and referrals.
Customizable:Some promotional items are limited in functionality, but you can customize keychains to serve over one function. For example, bottle openers, mobile stands, flashlights, carabiners, etc. You can also provide your business name, email, contact, website, etc.
Portable:The most effective promotional products are the ones your customers can carry around freely. What is the point of giving out products that are too bulky that it feels cumbersome to carry? Custom keychains are small; they do not even weigh down your pocket. Others can also look at your brand whenever they take it with them. Since they are small and lightweight, it is easy to distribute them. You can hand it out whenever you meet a client, at a trade show, etc.
Long lifespan:Every advertisement has a lifespan, like 30 seconds for a TV ad or a promotional pen lasting 2-3 months. Custom keychains have a longer lifespan than most products; they last 2-3 years and get 3100 impressions. Imagine the number of people your home organization business can reach with a little budget.
Tips to get more referrals:
Home organization business depends upon referrals - around 40% of customers ask their friends and family despite searching online. These tips will help find you, clients, for your business.
Network face-to-face:There is a lot of fuss about social media marketing for businesses. But, the same is not entirely true for home organization services. Before contacting a company, people ask their friends, family, coworkers, acquaintances, etc. Focus on meeting people face-to-face and telling them about your services. People need to like and trust you before hiring you. It is vital to get out there and let people know about your business. Hand them your business card and promotional keychain after the interaction.
Give free advice:Speaking in front of an audience helps to establish yourself as an expert. Find an audience within your target market to share your expertise. For example, speak to an audience of homeowners associations. Do not forget to hand out custom keychains to the audience afterward.
Appear in community events:you want to ensure that people in your community know about your business and services. When the prospects are looking for a professional organizer in your region, your name should pop up in their minds. Attend as many community events as possible to make a name. You can sponsor events like 5K runs, walkathons, social work, etc. Customize keychains that will attract customers in your niche. If you are confused, contact professional suppliers like EverLighten for the best design and marketing tips.
Get referrals from existing clients:We understand the blog is about how to find clients for your professional home organizing and cleaning business, but you don't want to miss out on referrals from existing clients. Keep in touch with the existing clients by sending out newsletters and a thank you keychain. The token of appreciation will go a long way to building a meaningful relationship. You can get repeat business from them. It is more challenging to find a new client when you compare it to keeping the old ones happy.
Build sources in your niche:as a home organizer business owner, part of your job will be to find new customers. Start by carving a niche in the industry to stand out in the crowd amongst others. After establishing the niche, you would get referral sources within it. For example, if you specialize in organizing closets, you will want to network with closet businesses. Partner and leave your custom keychain with them so your customers have more resources and you have more business.
Get referrals from other businesses: It may take some time to find your potential clients, especially when you start. You can speed up the process by connecting with other organizations and referral sites. You do not have to visit every source; it is better to focus on a few. Express gratitude for referrals by sending out high-quality thank you keychains and gift boxes.
Get connected with other professional organizers:the tip might seem counter-productive. Why would your competition provide you with referrals? Let us hear out. There are various reasons to connect with your competitors; you may specialize in something they are not, they are busy on a particular date, or you might be available on weekends, etc. It is mutually beneficial. Connect with them face-to-face, hand out custom keychains for their employees, and do not forget to send referrals.
Conclusion:
The home cleaning and organizing business is growing, and with holidays coming, the demand will increase. Connect with prospects and professionals with high-quality custom keychains.
EverLighten
 has helped SMBs, restaurants, real estate organizations, etc., for over eighteen years.
Michael Carney, a real estate agent from Columbus, NJ, contacted EverLighten to create promotional products to connect with prospects. Our team of experts suggested custom keychains because they suited his needs completely. The in-house designers helped create the designs for free. After receiving the delivery, he was delighted with the quality and gave us lovely ratings.
https://web.facebook.com/MichaelCarneyRealEstate/
The EverLighten difference:
Best pricing: We are a factory producing custom keychains, not intermediaries, ensuring customers always get the best prices.
Quality in every product: We use high-quality materials and the latest techniques to produce keychains.
Fast turnaround time: We manufacture every order in the quickest time possible.
24*7 support: Customers can contact us 24*7 for their query resolution; we reply within half an hour.
Real people, fantastic service: EverLighten loves helping; we offer various options for every product.
Designs to impress: Your keychains will look as you imagined with help from in-house designers.  
No minimum order requirement: You can order any number of keychains you need; we accept every order without a minimum limit.
Worldwide shipping: We deliver worldwide, and customers can track their orders online with an order tracking tool.