One Nation, Countless Customizations: Celebrating Independence Day with Personalized Products | EverLighten
|
Jun, 07 , 23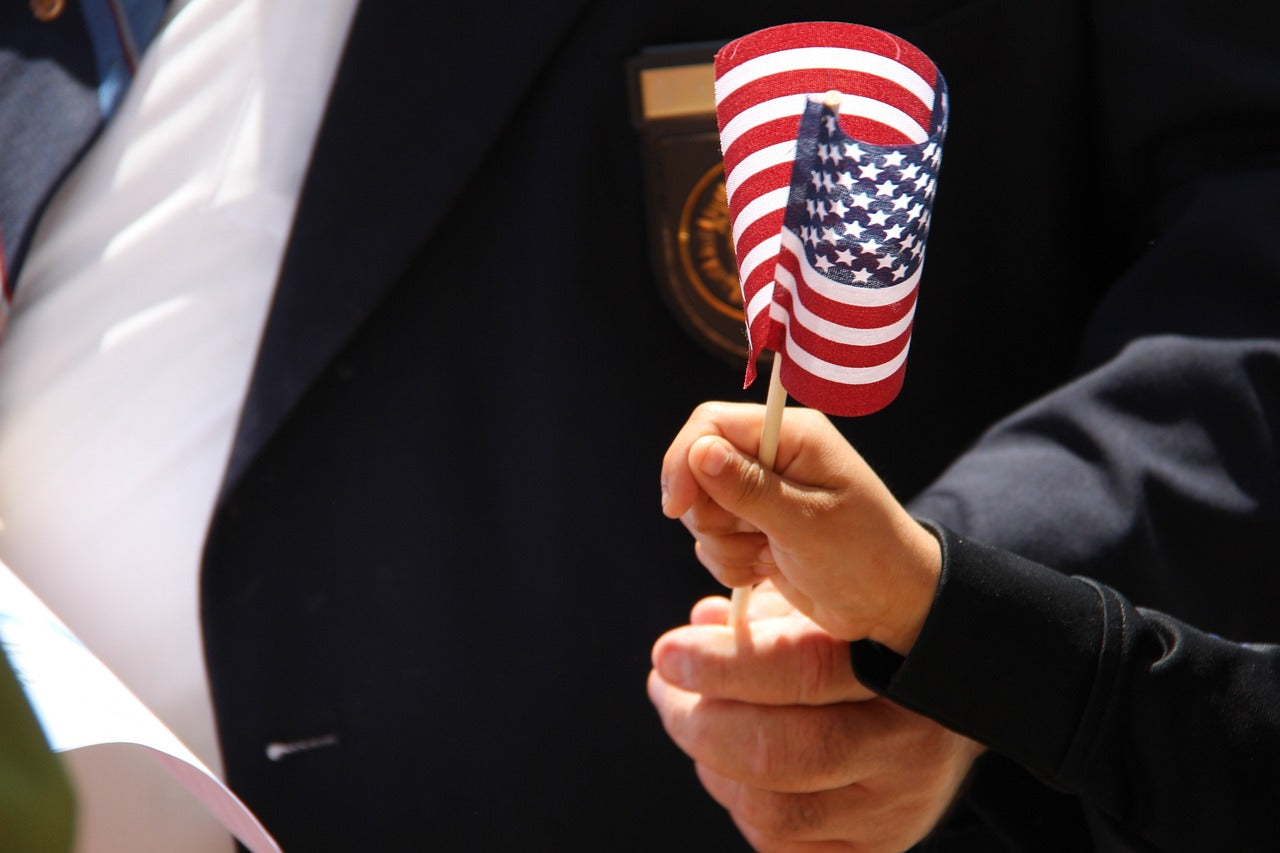 America celebrates Independence Day on the fourth of July, with joy and pride. It is a federal holiday in the United States. On July 4, 1776, the Continental Congress issued the Declaration of Independence. It declared the United States to be an independent nation. The creation of the United States of America and the start of its march toward independence and self-rule began. On this day, Americans commemorate the creation of their independent nation. They rejoice in freedom, democracy, and independence.
Here at EverLighten, we go out of our way to make creative gifts for holidays like Independence Day. We provide a wide variety of custom products, such as hats, plush toys, basketballs, socks, and a lot more. Customization is a wonderful way for people to share their originality. They can flaunt their sense of style, and rejoice in being themselves. Our mission is to help people have a more meaningful and enjoyable Fourth of July celebration. We provide them with custom-made products of the highest quality. These products can both reflect their uniqueness and enhance their celebration.
The Importance of Customization

Product customization to the buyer's tastes has become popular in today's individualized culture. These days, everyone is looking for their own special niche to shine. Products are customized to an individual's specifications. This allows consumers to express their unique sense of style and taste. Having something that is only theirs gives them a sense of pride. They have a deeper connection with such products. Customization improves the experience. Whether you're talking about a custom hat, plush toy, basketball, socks, etc.
Examples of how customization adds a unique touch to celebrations

Custom products can provide a new dimension to holiday celebrations like the Fourth of July in the United States. Think about how cool it would be to wear a hat with the American flag on it, personalized with your name or a message celebrating your patriotism. It's a great way to express patriotism while also spicing up your look. You can also capture the spirit of the occasion with a custom plush toy in the shape of an American emblem. For example, the Statue of Liberty or the bald eagle.
Add fun and patriotism to the Fourth of July celebrations with custom basketballs. Envision a game with a basketball that is personalized with the American flag's stars and stripes or colors. It's a great way to honor our country's history while also fostering a sense of national pride and unity via the power of art.
Even something as simple as custom socks can make a statement on Independence Day. You can stand out from the crowd and spark conversations with other celebrants. Custom socks will add a personal touch to your outfit with a patriotic theme.
These illustrations explain how personalization helps people share their unique talents. They can exhibit their patriotism, and have more fun at parties. By infusing personalization into Independence Day festivities, you can celebrate the nation's history. Also, create joyous moments that leave a lasting impression on both yourself and those around you.
Celebrate Independence Day with Custom Hats

Custom hats that honor the spirit of Independence Day are a great way to inject some joy and flair into your Fourth of July celebrations. These hats will shield your head from the sun and keep you cool. Custom hats are a great way to show off your individuality and support for your country. 
Incorporate custom hats into your celebration by organizing a "Best Hat" contest. Or a hat-decorating station where guests can customize their headwear. Get inspired by creative hat designs that feature red, white, and blue color schemes, stars & stripes patterns. You can also use playful elements like fireworks or Uncle Sam's hat. Let your imagination soar. Make a bold fashion statement while enjoying the festivities.
Embrace Patriotism with Custom Plush Toys

Indulge in some patriotic cuddling with a custom plush toy this Fourth of July. These cute pets won't only keep you company, they'll also make you feel closer to your country. You may show your patriotism and sense of humor all at once by displaying a custom plush toy based. It can be an American icon like the bald eagle or the Statue of Liberty. You can think of snuggling up to a stuffed bald eagle draped in a miniature American flag cloak. Or a stuffed Statue of Liberty adorned with a sparkling crown is enough to make your head spin. These unique works of art can brighten your day and inject some levity into your festivities. These American-themed plushies are a great way to celebrate everything that makes our country proud.
Show Your Team Spirit with Custom Basketball

Your custom basketball designs will have everyone in a tizzy at the Fourth of July party. Adding some patriotic flair to your custom basketball will take your game to the next level. How about a basketball covered in American flags?  It may turn each dribble into a miniature fireworks display. Or you'd prefer a basketball that gives a whole new meaning to "shooting hoops." Because it's decorated with the colors of the American flag. These unique creations are sure to get the blood pumping at any upcoming games or competitions. Get laced up, grab a custom basketball in the colors of the flag, and watch the three-pointers and slam dunks ignite the court. Time to party like it's the founding of a country!
Step Up Your Style with Custom Socks

Prepare to stand out and make a fashion statement with unique, patriotic socks this 4th of July. Custom socks may be a fun way to express support for your country while also spicing up your wardrobe. Socks with red and white stripes and a blue part dotted with white stars would look great on you. It's like a little fireworks show right at your feet! These unique designs on socks will get you compliments and conversation starters wherever you go. Let your feet do the talking as you show your patriotism with your personal style. Nobody said you couldn't look your fashionable best while celebrating freedom.
More Customization Ideas

Put your imagination to work and add some personal touches to your 4th of July celebrations. Get noticed at parades and festivals by making custom t-shirts that shout your patriotism. Everyone will be envious of your unique tee, whether it features a slogan like "Fifty and Fabulous." Or a bold graphic honoring the United States of America. But don't leave it at that! Add some flair to your patriotic getup with personalized accessories. How about a custom bandana emblazoned with the American flag? It will make you look like a cool revolutionary. Or perhaps you'd prefer a pair of custom-made sunglasses in the Stars and Stripes colors? You'll be the talk of the town with these custom suggestions. These will prove that the Independence Day celebrations can be both exciting and stylish. Prepare to make an entrance and let your custom items glow brighter than a firework show.
Conclusion

Commemorating Independence Day with unique, custom goods is a great way to honor the holiday. Customization, whether it be on a hat, plush toy, basketball, pair of socks, or any other accessory, lets people express their individuality, creativity, and pride in their country. Adding in little touches of our own makes Independence Day celebrations more meaningful and joyful. So let's personalize everything, show our patriotism, and have a Fourth of July party to remember!
Are you ready to get your custom accessories for the Big Day? You can contact EverLighten. EverLighten has been the industry leader in providing all kinds of custom products. It is providing custom manufacturing services for the last 19 years. EverLighten offers:
Quality

:

It provides the best quality products in the least possible time.

Customer Support

:

They offer 24*7 customer support and guarantee customer satisfaction.

Competitive Prices:

Their prices are very competitive. You can place any number of orders from 1 to thousands.  They keep all the costs upfront, and no hidden charges are involved.

Some Custom Products

: They manufacture several custom products. These include custom basketballs, custom patches, custom keychains, custom hoodies, custom plush toys, etc.

Free Delivery:

Everlighten offers free delivery to its customers. This gives a hassle-free user experience.


FAQs


How to make Independence Day special?


Make Independence Day special by embracing patriotism, celebrating freedom, and cherishing the values that make your nation great.
What to gift on Independence Day?


Custom products like custom hats, plush toys, etc. are great gift options for independence day.


Top gifts for family members on Independence Day?


Custom Family T-Shirts, Personalized American Flag Blankets, Custom Engraved Keychains, and Patriotic  Photo Frames can be gifted to family members on Independence Day.
What are the top 5 personalized products which boost Independence Day sales?


Custom Patriotic T-shirts, Personalized Independence Day Hats, Custom American Flag Phone Cases, Personalized Patriotic Tumblers, and Customized Independence Day Party Invitations will boost Independence Day sales.