How to Create Custom Patches for Colleges and Sports Teams | EverLighten
|
Jun, 08 , 23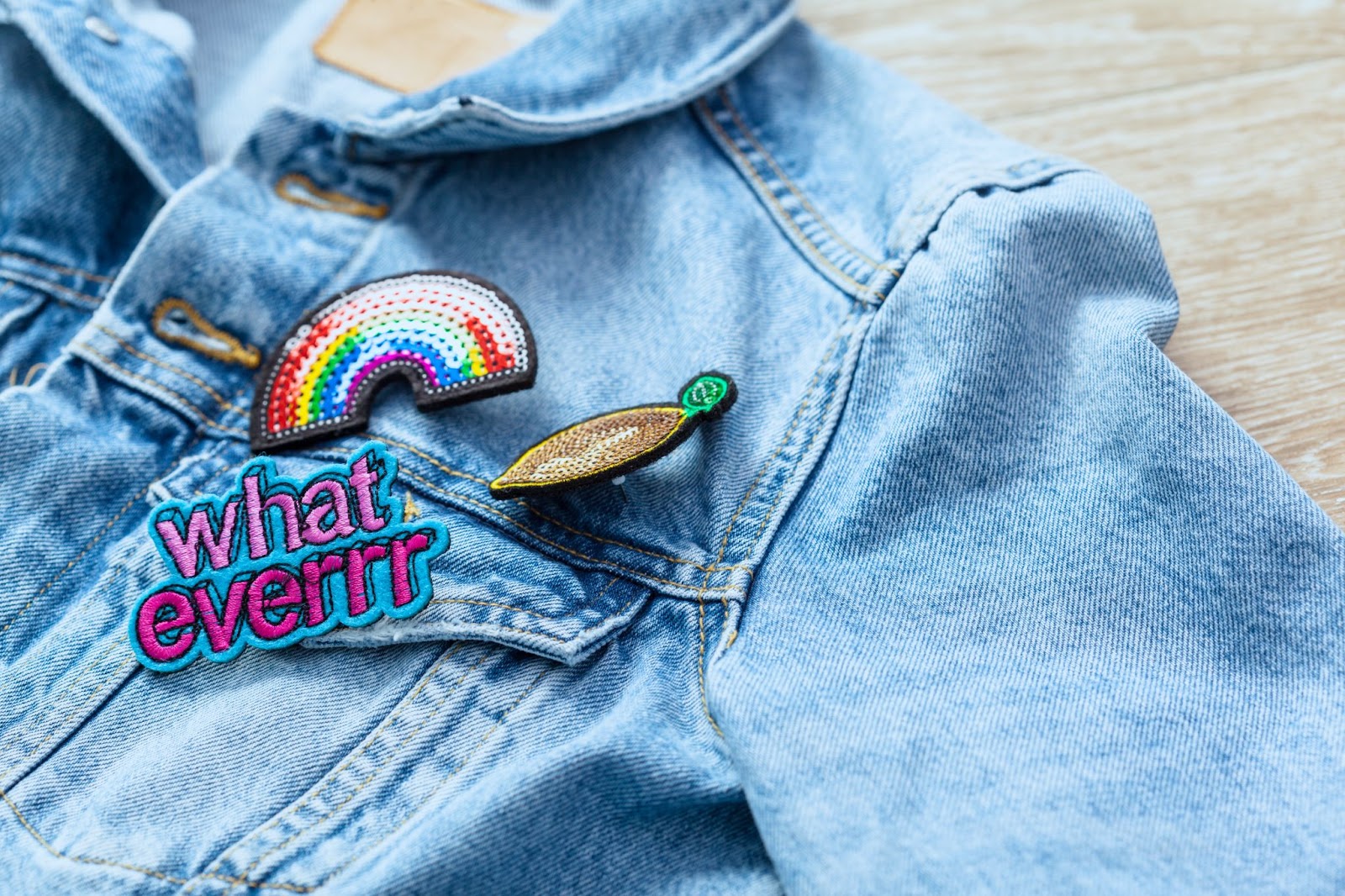 What are custom patches?
Custom patches are patches specifically designed for catering to specific needs. These are often used by colleges, sports teams, sororities, military units, etc. to represent their groups and create identity by associating themselves with their particular groups. These custom patches are featured using a design, a logo, or a message on them.


Why are custom patches important for Colleges and Sports Teams?
Custom patches are important for Universities, sports teams, and fraternities for a number of reasons. Custom patches help these groups to promote their brand and mission. A well-designed custom patch helps in the recognition and fostering of a sense of unity among the members. These custom patches create a unique identity for the group members. Custom patches have a long history in Universities, sports, and other organizations. They are often seen as a symbol of tradition and heritage. With these custom patches, group members get a feel of connection to their group's history and legacy. This brings in a feeling of pride and joy among them. Custom patches also help promote teamwork which is very much important for Sports Teams, Sororities, etc.


Types of custom patches for colleges and sports teams 

There are several types of custom patches available that you can choose from for your college, team, etc. Some of them are;
Embroidered patches

PVC patches

Woven patches

Leather patches

Printed patches

Chenille patches

Name patches

Velcro patches

Glow-in-the-dark patches

Merrowed edge patches

3D patches

Reflective patches

Dye sublimated patches

Embossed patches

Die-cut patches

Sequin patches

Felt patches

Flag patches

Morale patches

Iron-on patches


Time required to create custom patches for colleges and sports teams

 

It takes from 3 weeks to 6 weeks in creating and delivering your college custom patches. This time varies on account of the order size as well as the type of custom patches you choose. For example, embroidered and woven patches may take around 3-4 weeks while dye-sublimation patches may take from 5-6 weeks.
So, you need to decide in advance what kind of custom patch will suit the needs of your college, sports team, college events, etc. Also, determine when you need your custom patches, and place the order accordingly. Save some time for designing and sampling also to prevent any hassles at the last minute.


Process of creating Custom Patches


Find a manufacturer: The first thing in creating your custom patch is to find a good custom patch manufacturer. You can look for reviews on the website or social media, negotiate on the prices, and select the one that is most appropriate for you. Finding the right manufacturer is very important as all the other processes in the development phase will depend solely on the manufacturer.


Design

: Whether you have a design in mind or you need expert advice, you can go for any of the options. You can either share your design ideas with the manufacturer or ask professionals to design one for your University, sports team, etc.


Material selection

:  

After your design is ready, select a material on which you want your

custom patch

to be designed. You must select a material that best describes your purpose. Some of the materials that you can choose from for your custom patch are:
Cotton

Nylon

PVC

Leather

Felt

Wool

Metal


Embroidery or printing

: You have the design in mind, and you know whether to opt for embroidery or printing. You can select from the various types of embroidery and printing techniques available.

Some of the embroidery techniques that you can select from are:
Chain Stitch

Running Stitch

Satin Stitch

Cross Stitch

Applique

French Knot

3D Puff Embroidery


Some of the printing techniques that you can select from are:
Screen Printing

Digital Printing

Dye-Sublimation Printing

Heat Transfer Printing


Cutting

: After the embroidery or printing is done, cut the patch to bring out the embroidered or printed design as well as to give it a share of your choice and cut out any extra material that might be left after embroidery/printing.


Backing

:

Backing of your

custom patch

is necessary to make sure that it attaches to your clothes or accessories properly and in a neat and clean way. You can choose from the various types of backings available. Some of the backings that you can choose from are:
Iron-on backing:

Iron-on backing, also known as heat seal backing is one of the easiest backing methods available. A heat-activated adhesive is coated on the back of the patch. When you iron it, it forms a bond with the fabric and sticks to it. All you need to take care of is that you don't burn it while ironing it.



Sew-on backing:

This is the most traditional way of attaching the custom patch to your clothing and accessories. In this method, you simply stitch the custom patch to other material by stitching it either via a sewing machine or through a needle and thread using your hands. This is the most durable method of attaching your patch, especially if it has to go through regular wear and tear.



Velcro backing:

This is the fastest method of attaching and reattaching your custom patch to and from the other object. In this method, two pieces of velcro are taken and attached to both; one to the fabric where you want to attach your patch and one at the back of your custom patch.
 

Adhesive backing:

A peel-and-stick adhesive is used in this method. This is also a very fast method of attaching your

custom patch

to other materials. However, this method is not considered as safe as other backing methods, especially in case of heavy patches.


You can use any of these or other backings available to attach your custom patch. 


Quality control

:  Make sure that all the material selected comprises the best quality. Also, ensure that the cutting and backing are done properly. If the patch doesn't comprise good quality with respect to all the material used as well as the processes should be done adequately to ensure that you receive a good-quality custom patch. It is important as a good quality custom patch will last longer.


Customize the patch

:

After deciding all the aspects like cutting, backing, embroidery, or printing, this is the time when you can suggest and make any changes you think of. You can customize the patch as per your need. You can add a logo, draw an image, or do something else that you have in mind. After the customization, your

custom patch

will be designed for approval.


Sample approval

: After you have gone through all the above-mentioned processes, get a physical sample designed. No matter how your patch looks on paper or a screen, it may look completely different upon the final creation. So, before getting the patches ready in bulk, I suggest that you get one design ready as a sample. Once the sample is approved, you can proceed with the final production.


Final Production

: After you approve the sample, you can place an order to manufacture as many patches as you want.


Conclusion

 

Creating custom patches can be a fun DIY task. If you are creative enough or have a particular design in mind, you can simply design your patch and share the details with a good service provider or manufacturer and they will create the patches for you. If you want to give it a hand at home, make sure you have all the supplies at hand and proceed with extra care to prevent any damage to your fabric as well as to prevent any injury that can be caused via a needle or any other object. These patches will personalize the clothing and accessories and create a distinct identity for your University: Sports team, and more just the way you like.
So if you think that custom patches are worth their prices and are considering having one or if you want them for selling purposes, get in touch with EverLighten. EverLighten has been the industry leader in providing all kinds of custom patch manufacturing services for the last 19 years.
Quality: It provides the best quality products in the least possible time.
Customer Support: They offer 24*7 customer support and guarantee customer satisfaction. 
Competitive Prices: Their prices are very competitive and you can place any number of orders from just 1 to thousands.  They keep all the costs upfront and no hidden charges are involved. 
Other Custom Products: They also offer to manufacture other custom products such as custom basketballs, custom keychains, custom socks, custom basketball jerseys, custom hoodies, custom plush toys, etc. 
Free Delivery: Everlighten offers free delivery to its customers to give a hassle-free user experience. 


FAQs




How long does it take to make a custom patch? 

If you work continuously, it may take up to 5-6 hours to make a custom patch. If you use a sewing machine, it may take 1-2 hours, if you work non-stop. 



What is the cost of a patch?

The cost of a custom patch starts from $0.32 per patch depending upon the material used in creating the custom patch. 



What backings are available for embroidered patches? 

There are several backings available for embroidered patches. Such as:
No backing

Velcro backing

Iron-on backing

Magnetic backing

Adhesive backing


What backing works best for polyester custom patches? 

Iron-on backing works best on a polyester custom patch. Iron-on backing is strong and durable.