The Role of Custom Basketballs In Crime Prevention In the Youth| EverLighten
|
Jun, 05 , 23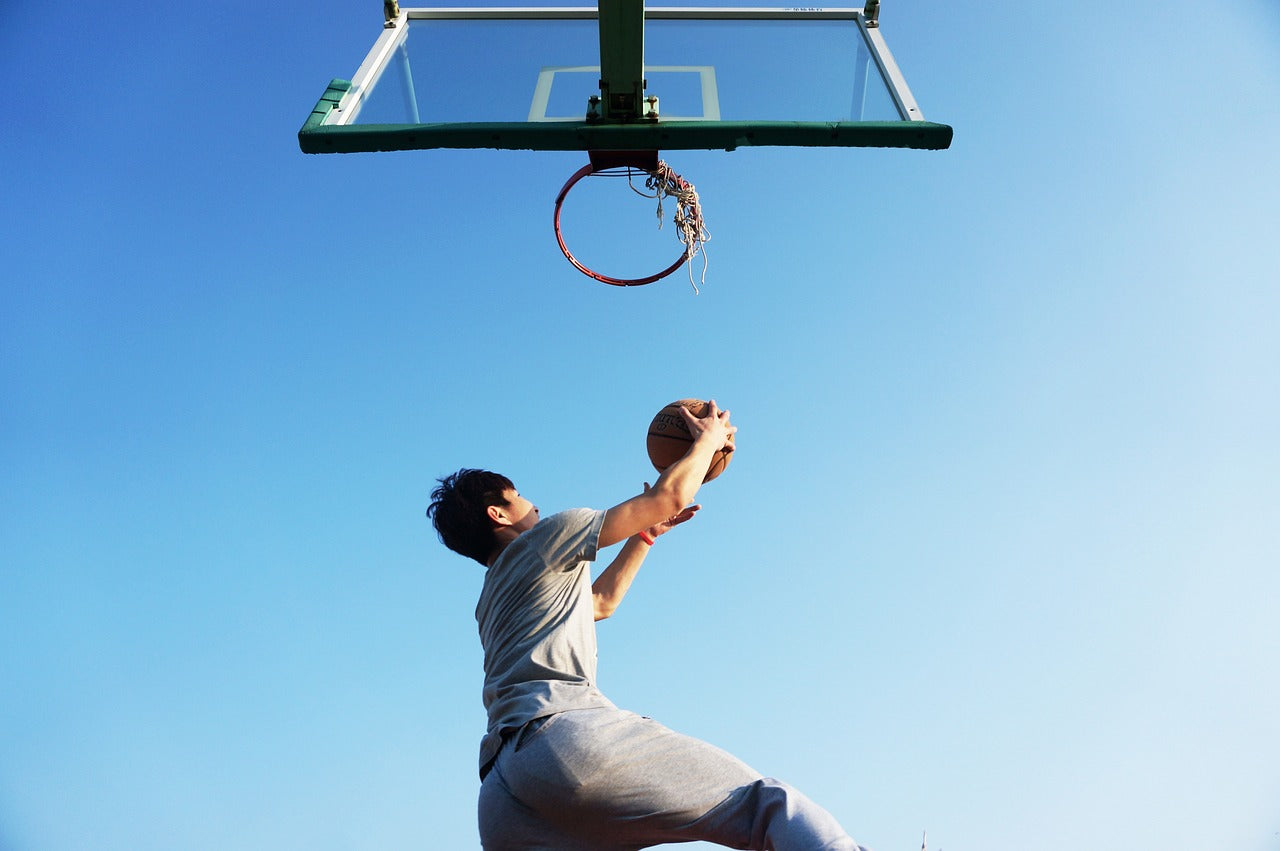 Sports activities are seen to be reducing the number of criminal activities and activities like drug consumption, and consuming alcohol in the youth. This is clearly because if they have some outdoor activities, sports items that they can utilize for the purpose will divert their minds and energy from the wrongful activities to the right ones. Another important factor to mention here is that sports activities not only prevent teenagers from conducting criminal activities, but help them move towards sports activities can also bring forward a great player in the long run who can represent a team, city, state, or country. There are many non-profit organizations that are working towards the goal of achieving zero crime among the youth, especially among underprivileged children.
How can sports help prevent crime in children?

Participating in sports activities is always beneficial for all of us. Sports help us improve our physical health, help us develop teamwork and social skills, and promote our mental well-being. Also, involvement in sports activities is linked to a reduction in the likelihood of criminal activities. And, that is why, many organizations are focusing on sports activities to protect children/teenagers to indulge in criminal activities. Some of the ways that help children stay away from crime through sports are:
A positive outlet for rage and energy:

Sports give kids a safe and healthy way to release their energy and aggression, which can help lower the likelihood of them acting out in a bad way. Children can use their energy to play sports and compete in a positive environment rather than getting into fights or engaging in other violent behavior.




Boosting self-confidence and self-esteem:

Taking part in sports can help a youngster's confidence and certainty, which can lessen the probability of participating in a delinquent way of behaving. Children are less likely to engage in self-defeating behavior in order to gain acceptance or validation.

  





Developing self-control and discipline:

Sports require discipline and poise, which are important abilities for kids to acquire. Children can learn to control their impulses and make better decisions in other areas of their lives, including avoiding criminal behavior, by practicing these skills on the field.



Fostering positive connections:

Children can develop positive relationships with teammates, coaches, and other adults who are involved in the sport. Positive role models and a support network can be provided to children through these relationships, thereby preventing them from engaging in criminal behavior.



Positive values are taught: 

Sports can open kids to positive qualities like collaboration, fair play, and regard for other people. A child's character and worldview can be shaped by these values, which lay the groundwork for making good decisions in all areas of life.


How can NGOs use sports activities to reduce crime in children?

Some of the ways that NGOs can use to prevent crime in children with the help of sports are:
Providing access to sports programs:

Sports give kids a safe and healthy way to release their energy and aggression, which can help lower the likelihood of them acting out in a bad way. Children can use their energy to play sports and compete in a positive environment rather than getting into fights or engaging in other violent behavior.



Offer mentorship and support:

Offering their support to the people who are at risk of conducting criminal activities, will definitely help the youth to stay away from such activities. The mentorship and support by the NGOs will provide a guide to the youth wherein they would be able to have a different exposure to life. This will help them develop their skills and boost their confidence level to succeed in life.



Developing community engagement:

NGOs can take help from the community leader and stakeholders to work towards the betterment of the children and teenagers. Aligning these goals will help NGOs to develop a positive culture towards sports and children will have more engagement in sports activities.



Addressing social and economic challenges:

Teenagers and children go through a lot of social and economic challenges. NGOs can detect those issues and address them with the help of other organizations. This will help them protect the at-risk children before they actually perform any illicit activity.



Providing training facilities:

NGOs can provide free training to develop any special skills in any sports that a child may be interested in. This will help the child to dream big and better for himself or herself. Once they have a dream, they will definitely work towards its achievement.
The act of preventing crime through custom basketballs by the NGOs:

There are several NGOs that are working day and night to achieve the purpose of helping underprivileged children stay away from activities like drug consumption, consumption of alcohol, and every other criminal activity they can get involved in.

Sports can be involved with several other activities like education, volunteering, religious teachings, etc. Sports acts as a positive social development factor among teenagers and the youth. Custom basketballs have largely helped the NGOs in attaining the objective of crime reduction among street children.
Some of the factors that have helped the nonprofits utilize the custom basketballs to achieve their goals of reducing criminal activities among children are:
Regular physical activity:

Regular physical activities help people to reduce stress, stay healthy, and improve their mood. By providing

custom basketball

, the NGOs have encouraged physical activities in street children, thereby diverting their minds to a better cause and it also burns their energy levels to devote it to some other place.




Promote teamwork: Basketball is a team game. You cannot play it one on one. And, so you need involvement, collaboration, cooperation, and leadership from other team members. Thus, basketball enhances these skills in children. These social skills are important for children at young ages.


Provide positive role models:

Basketball coaches and players can serve as mentors for nonprofits to teach children the sport's values and skills. This can give positive examples to kids and assist them with fostering a feeling of direction and course.




Provide a safe space:

By donating

custom basketballs

to the children and organizing sports events and tournaments for them, all of them will gather in one place. This would give them a safe place for collaboration and discussion. They will get an opportunity to look at life from a different and positive perspective. This feeling and exposure may help them stay away from criminal activities.




Encourage setting goals:

Basketball requires goal-setting and hard work to achieve. Children can be encouraged to set goals for themselves outside of the court, like getting better grades or staying away from drugs, by nonprofits. They may gain motivation and self-discipline and as a result, children will stay away from criminal activities and stop destroying themselves through drug and alcohol consumption.




Conclusion


Custom basketballs are a very powerful tool that non-government organizations can use to achieve their objective of helping children stay away from illegal and violent activities. By creating a positive environment, creating role models, and giving them a safe space where children can explore the positive aspects of life, the NGOs can achieve their objectives of healthy and peaceful lives for all. By encouraging them to set up their goals in life, and promoting teamwork and physical activities, nonprofit organizations will help children develop the skills and values they need to succeed in life.


Connect with a Reliable Custom Basketball Manufacturer




To achieve its goal of protecting the children from exploiting themselves through sports activities, NGOs must get in touch with the custom sports item manufacturers, particularly custom basketball manufacturers who understand their social responsibilities. EverLighten is one such custom basketball manufacturer that has been providing custom products for 19 years. EverLighten offers special discounts to organizations that place orders for a social cause.


FAQs
What is the biggest cause of crime?


Poverty, peer pressure, and drugs are some of the major reasons for crime.


What role can you play in the fight against crime?


You can reduce the opportunities for criminals by being active and alert, and by reporting any suspicious activities to the police


What are the modern methods of crime control?


The two modern methods of crime control are; increasing street lighting and installing CCTVs.


What are the three types of crime control strategies available in the United States?


The three types of crime control strategies in the United States are; Situational crime prevention, Social and community-based crime prevention, and Environmental crime prevention.



What influences criminal behavior?


Some of the factors that influence criminal behavior are biological risk factors, adverse childhood experiences, negative social environment, and substance abuse.



What are the crimes of youth?

Some of the major serious crimes among the youth are theft, burglary, snatching, robbery, murder, rape, or dacoity.