Is custom t-shirts good for you?
|
Jun, 30 , 21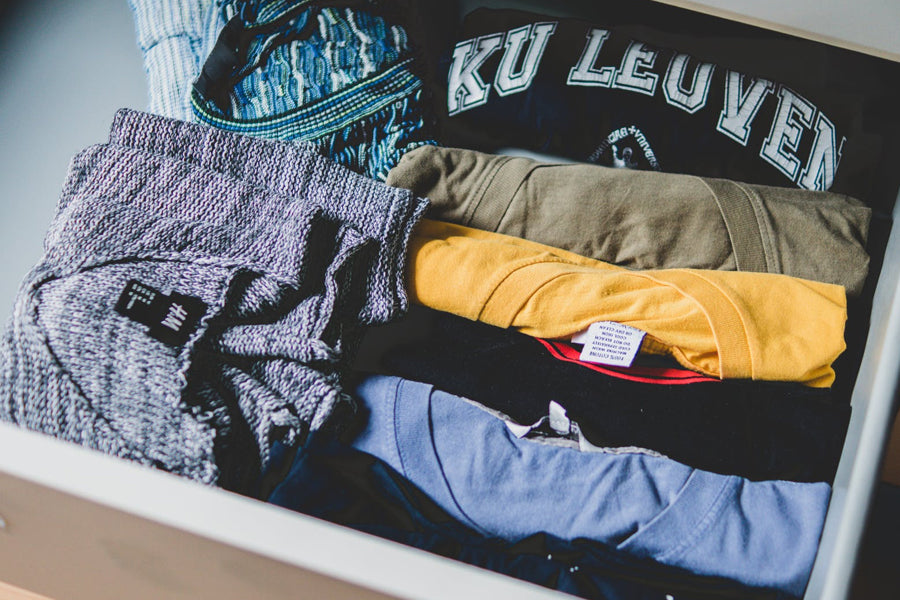 Have you ever been to a store and not find anything that you love? When we go shopping, we love the material but don't love the designs or patterns. These are the reasons people prefer custom t-shirt designs. You can create custom t-shirts as per your liking. Anyone can develop custom logo t-shirts for their business as well. People wearing the same custom t-shirts design signifies unity. Many custom t-shirts makers create custom-made t-shirts for various events and fundraisers. You may think they are just simple apparel. In this article, we'll discuss its importance.

Why custom t-shirts?
Online marketing and shopping have made the lives simpler of many fashion geeks. You have a range of stunning custom t-shirts online. They are also available at reasonable prices. Let's deep dive into the reason why custom t-shirts are popular.

Freehand on choosing designs
When consumers purchase custom t-shirts online, they have options to decide on custom t-shirts' designs. Half-sleeves or full sleeves, round-neck or V-neck, you have a free hand on choosing everything. Customers can buy them as per their personality.

Images of your choice
Not just designs or patterns, you can select images for your custom-made t-shirts too. They can be your favorite cartoon characters or a logo of your brand. Many people also want their family, wife, or individual photos printed on their custom t-shirts. Custom t-shirts makers provide multiple options to their customers so that they remain satisfied.

Color and material can be chosen
While creating custom t-shirts online, you have options to choose their color and material. You can select your favorite color and the material which you find the most comfortable that varies from season to season. You get an option of customized printing for your woolen and cotton t-shirts. You can select single or multi-colors for your custom t-shirts. You will get complete liberty to choose colors and materials of your choice.

Best for promotional and campaigning
Custom-made t-shirts have made promotional activities and campaigning easier. Brands and businesses who want to promote their products or services can easily print t-shirts with a brand name and attractive designs and patterns. People wearing those t-shirts will help increase brand awareness among your target audience. It's a cost-effective technique to promote your product.

Availability of various printing methods
There are multiple printing options available for custom t-shirt designs. Classical, floral, check, dots, directional, computerized, and self-printing options are most commonly used to highlight the designs on your custom t-shirts. Buying custom t-shirts online allow customers to choose from their favorite printing options. Many custom t-shirts makers also provide the alternative of photo-printing. Brands can opt for custom logo t-shirts which have the brand's logo printed on them. Unique designs and prints will attract many people, so go and create a lovely custom t-shirt for you!
Everyone tends to choose quality products and designs, even if the product is slightly over-budget. However, custom t-shirts are a regular option for all genders and all age groups. They are not only clothing items but also promotional tools for many brands and organizations. Printed custom t-shirts are outright trendy these days and are known to add glamour to your personality.
Several brands offer custom t-shirts online, but EverLighten is best among them as it allows their buyers to choose from the most suitable options. They understand the needs of their consumers and suggest the best custom t-shirts design. Many brands also prefer EverLighten as it has the best collection and their customer support is very friendly. So, interested buyers can choose them for their custom-made t-shirts needs.

How do you come up with custom t-shirts designs?
In this section, we will discuss the steps to come up with the right design ideas for custom t-shirts.

Step 1 - Understand your niche
Before you design your custom t-shirts, you will have to identify your audience and niche. Custom t-shirts makers should create designs and patterns that appeal to your audience. Hobbies, groups, events - anything can become your niche. Make sure that your niches are not too broad or small as you will not be able to target a broad niche effectively, and you may not have enough buyers if your niche is too small. Understand your audience's needs and demands of that particular community. If you manage to hit the sweet spot, you will be able to connect with them in a better way. If you are part of that community, then focus on your liking because there are high chances that others from your community will like those offerings as well.

Step 2 - Look for inspiration
When you start to design your custom-made t-shirts, look for inspiration to be relevant, fresh, and trendy. EverLighten's team of in-house designers knows all about current trends.

Retro designs - 80s and 90s patterns
Millennials love nostalgia, and they like to wear retro patterns that have intricate shapes, pastel colors, and big contrasts. You will find the 80s and 90s hangover on many youngster's t-shirts.

Typography
There are various ways to create typographic designs. Two popular styles are isometric and hand-drawn typography.
Isometric typography is bold & stylized 3D lettering with a geometric feel.
Hand-drawn typography is a little more rustic and whimsical compared to isometric.
Consider what your audience likes and choose the typography that works better than a basic font and looks elegant and professional.

Collage design
While creating a collage design, pick images that are opposite but look great together. Photographs combined with graphic designing elements work well together. This style looks great on custom t-shirts.

Hand drawn illustration
This type of illustration allows you to create designs, from fruit to pizza and other foodie drawings to heart-shaped sunglasses or basic shapes.

Don't be afraid to experiment
The best thing about selling custom t-shirts online is that you are creating custom t-shirts designs on-demand. So, every custom t-shirts maker can experiment with patterns as per new trends. If the illustration doesn't click, you can remove it from your store and website. The worst scenario is you lose the time and effort you invested in creating the design, and the best-case scenario is to have a best-selling product on your hands.

Step 3 - Take advantage of online resources
If you know how to create designs, then you can start designing using online resources and software like Photoshop or Canva. If you are not a designer by nature, you can execute your ideas through the services of agencies or freelancers.

Some top custom t-shirt companies
Custom t-shirts printing is a complicated industry with many large and small businesses associated with it. A quick Google search will provide 5 million results for custom t-shirt makers. It may confuse people who are choosing the provider or manufacturer for the first time. Therefore, we are giving you a quick guide to finding companies that will fit your custom t-shirts needs.

EverLighten
EverLighten is one of the leading companies in custom t-shirt manufacturing, which simplifies the processes from creating custom t-shirts to printing. It offers unique colors, various sizes, and eye-catching custom t-shirts designs. It ensures you receive your product on time. EverLighten, the premier garment manufacturer controls every aspect of custom t-shirts creation, from design to production; they are committed to top quality and fine detail. Custom t-shirts are a great way to promote your team, event, or business. So, choose wisely. Choose EverLighten.

Vistaprint
Vistaprint is popular for paper product printing and boasts a good online catalog. The site has a vast customer base. If you want high-quality custom t-shirt printing, then Vistaprint is a nice choice.

Uberprints
It delivers your order in 5 to 10 days. Its turnaround time is satisfactory, and you can expect excellent quality from them. Their online catalog is amazing, and the website lets you quote easily. But small businesses may find it costlier.

Spreadshirt
This company is known for providing excellent quality printing. It will deliver your order in about two weeks. You will have access to the online artist community after signing in for the website's online design tool. People looking for funky custom t-shirts designs will find Spreadshirt very interesting. It allows you to customize a pattern that helps you build brand identity.

Custom Ink
They are also acknowledged custom t-shirts makers, known for their quality standard and online catalog. You can also consider them as an industry leader, but the prices are higher, so small businesses would not afford their services. You can check their clip art design collection. It is very vast and creative. You may get various graphic design ideas for your custom-made t-shirts. Customer support is timely, and they offer live chat services, too.
Custom t-shirt printing companies constantly search for ideas to innovate their offerings. They let you customize custom t-shirts designs in your own way with the help of various design software. Once you complete the design and approve it, they deliver your order in a few days. From design to pricing and delivery of the product, these sites make every step easy for consumers.