How to impress your customer in Independence Day?
|
Jul, 05 , 21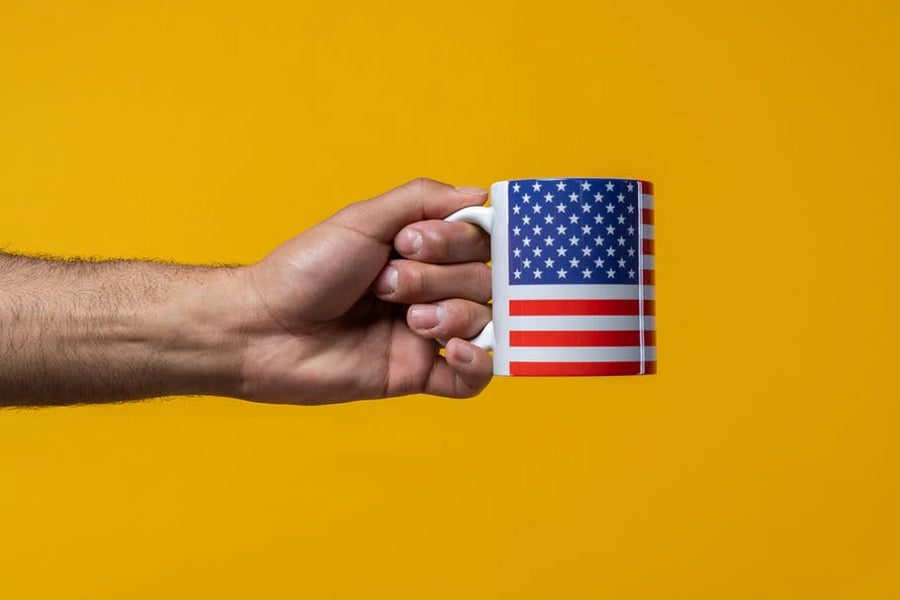 The Fourth of July is celebrated as Independence Day. It is an annual celebration of freedom and patriotism. Citizens celebrate the biggest holiday of the United States with family, fun, barbecues, and fireworks. Many brands design special campaigns around Independence Day. People spend their time doing decorations, hosting events, partying with food, drinks, and other assorted items. It is a time of fun and gaiety, and brands tailor their marketing bandwagon to match the atmosphere. But what are the best ways to attract and impress your customers on this annual holiday? We will discuss the same in this article.

How can your business celebrate Independence Day?
Any business can celebrate this special occasion by structuring a well-thought marketing campaign for their customers. Let's check some of the ideas to celebrate Independence Day to wow your target audience.
Independence Day Sale
It is the most obvious thing to do at this celebratory event. Your brand can effortlessly boost its sales by launching the Independence Day Sale. If you are in the business of customization, you can sell special custom pens, custom keychains, custom neck gaiters, custom scarfs, custom bags, custom magnets, custom stickers, custom medals, custom hats, or custom basketball specially designed for The Fourth of July. Once you decide to launch such a sale, you must prepare the campaign to make people aware. You can promote it through your social media handles, advertisements, or hoardings.

Show your patriotism with Red, White, and Blue
You can transform your store, the showroom display, or online presence with striking designs of red, white, and blue. These colors represent America and its essence. Therefore, you can celebrate this day by wearing or displaying such colors. You can also update your company banners & social media handles with red, white, and blue colors.

Get your social media handles holiday ready
The world has become digital. The most efficient way to engage with your customers is through social media handles. You can update your Facebook cover and Instagram image to something patriotic. You can also give updates on special promotions and sales you are offering over the holiday period. You can also share a relatable image or a humorous meme that suits the Independence Day spirit.

Put together an Email newsletter that adds value to your business
Many brands will prepare a promotional email campaign for Independence Day and send it to their database. Many will open it and delete it by considering it as an advertisement. You can do the same process differently by including a themed email banner that shows information related to the Fourth of July; the focus should be on adding value to their life. You can share tips for staying safe while celebrating, wish them a happy independence day, and include a mouth-watering recipe they would love to make on this occasion.

Allure customers with discount or freebie
This marketing tactic generates very good results. People love offers, freebies, and discounts. All you need to do is decide on discounts and how you want to present them by relating them with the Independence Day theme. You can offer free home delivery for orders received on 4th July. Special discounts for people who purchase custom keychains, custom pens, custom scarfs, custom bags, custom neck gaiters, custom magnets, custom stickers, custom medals, custom hats, or other products of red, white, or blue color. Launch special codes for discounts such 4JULY, INDEPENDENTUSA, or others.

Give back to the community
Independence Day is all about celebrating freedom together. It is a great time to give back something to the community. Many parades, carnivals, ball games, and fireworks displays are organized on The Fourth of July. You can also sponsor an event and offer products as a prize or give free custom products such as custom pens, custom keychains, custom neck gaiters, custom scarfs, custom bags, custom magnets, custom stickers, custom medals, custom hats, or custom basketball with your brand's logo.
Remember that Independence Day is a time for people to come together and celebrate America's freedom. Brands should show their patriotic spirit and encourage customers to celebrate with your brand.

Best promotional products and gift ideas for Independence Day
You can make The Fourth of July special with these promotional products and gift ideas.

Custom bags
Custom bags in the various combinations of red, white, and blue can be useful for picnics, shopping, July 4th parades, and many more. This interesting custom bag can make your Independence Day celebration memorable.

Patriotic pens
You can imprint your logo on a custom pen with a star and stripes theme. It will leave a long-lasting impression in the minds of your recipients.

Custom keychains
Custom keychains having an American flag on them will also be appreciated by many customers. You can also print a patriotic message with your brand's logo on these custom keychains.

Custom scarfs
Many people love to wear a scarf. Therefore, custom scarfs with a star and stripes theme is a good idea to give as gifts or promotional products.

Custom magnets & stickers
You can give custom magnets & custom stickers to people with national flag prints that will add fun and color to your 4th July promotions. They are great for rallies and parades. Your recipients will surely keep them as memories after the festivities get over.

Custom medals
If you are organizing any corporate get to gather or events that involve games and competition on Independence Day, then you can give the winners custom medals with USA flag color ribbons. You can create custom medals that are filled with chocolates wrapped in gold foil.

Patriotic hats and camouflage caps
Patriotic custom hats and camouflage caps reflect national pride on various levels. It can be seen as a salute to brave American soldiers and the military. A custom hat can have a stars and stripes design which is the identity of the USA.
If you want to browse more options of Independence Day custom gifts and promotional products, then connect to EverLighten's creative individuals. We will help you find the best presents and promotional products. Shop with EverLighten and celebrate Independence Day.