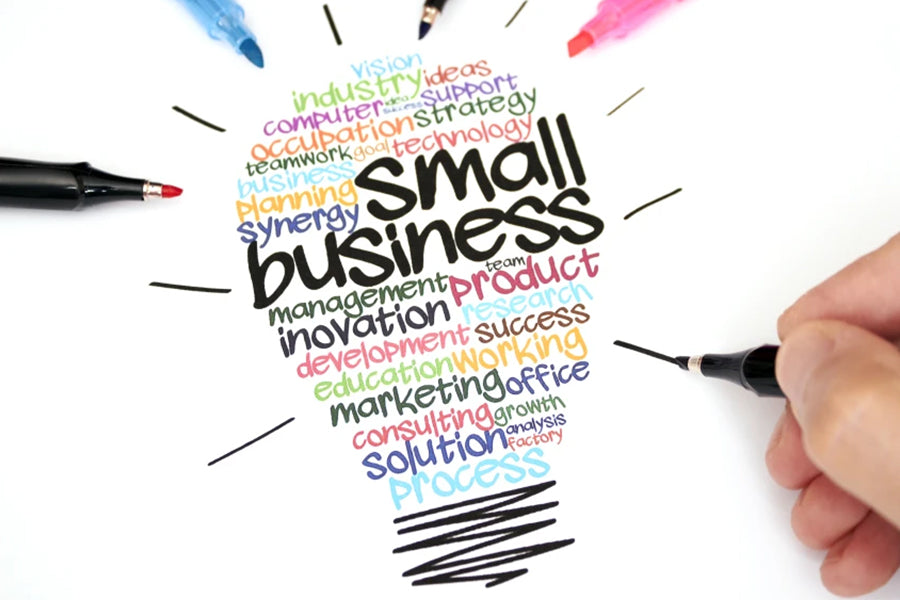 Is 2020 a Perfect Time for Small Business?
As the economy begins to open back up, many businesses are trying to figure out how to hit the ground running. It was unprecedented that the impact of the COVID-19 pandemic had on businesses.
COVID-19 has forced people to quarantine and continue working from home. At such a time, when companies have asked their employees to stay home and work from there, people have started looking or applying for a new office job which may not be the right approach. So, finding out a new way to make money from home has become the norm during these hard times. As per the industry experts, it's the perfect time to start a small business.
Anthony Robbins, an American philanthropist, has rightly observed, "Every problem is a gift–without problems, we would not grow."
3 Ways a Recession Benefits Business
1、Innovation
They say necessity is the mother of invention and that is especially true during a financial downturn. Recessions cause problems that people need solutions to. And COVID-19 has caused a very specific set of problems that startups are clamoring to cure.
This pandemic has seen a flurry of innovation, with small businesses filling gaps left by bigger businesses and innovating to offer new services.
2、The negotiating power is in your hands
With many businesses actively looking for new customers, now is a perfect time to negotiate for better terms and lower prices. If you're in a positive cash position yourself, now could also be a time to buy up other businesses or their assets, if they've decided to stop trading.
3、Competition is lower
Many businesses will find themselves with less competition as competitors struggle to restart during the pandemic. For those that are able to innovate or borrow to survive the storm, this can be an advantage when they re-enter the marketplace.
It is a great time to start a new business – the best time in history.
America has always been the land of opportunity, the Mecca for entrepreneurship. Now the question is, what can your company do to help mitigate some of these issues and challenges?
Everlighten has helped countless businesses and organizations create custom socks that represent their culture. We help companies create custom promotional socks that make their brand stand out.
You can use your special branded socks on vacations while working out, or to remain comfortable in the winter. With Everlighten structuring customized socks is fun and simple. Customized brand socks are the ideal gift for your stuff. You can gift these socks to anyone in your company, including customers, cooperators, or your stuff.
At Everlighten, we are offering a wide range of customized designs and colors for socks. Please visit our website and explore our wide range of products. You can order custom socks at an affordable price. As the best product manufacturer, we are offering fast delivery options. Customer satisfaction is our main priority and we can do anything for this.
With so many personalization options our custom mugs are ideal for any occasion, especially for companies. Custom mugs are amongst the most versatile items for giving stuff as gifts. Therefore, these are also used as a promotional product by marketers. They give away free mugs with a printed design that conveys a brand message.
Every day, People use mugs in homes or any place to have coffee or other beverage. Every time they use custom mugs, they see a brand's promotional message. So, in this way, custom mugs help in bringing people's attention to a brand.
With custom mugs, your advertisement for business becomes even more effective. Just have your business logo and message prominently displayed. People will see your logo on a daily basis.
You can also use custom mugs as a perfect gift that you can confidently give to a person who is close to you.
Whether you want to do customer giveaways or gift them to your employees, the custom lapel pin is a way you can use custom lapel pin to your company's advantage.
These pins make a great souvenir to remember a day well-lived. Put your style and expression on a lapel pin and let it express your inner self. These custom lapel pins are second to none. It takes a lot of time and effort to showcase your imagination into reality. Designing on metal is not that simple and easier than designing on cloth and paper. To combat this, we work with clients every day to optimize the artwork.
What are you waiting for? Feel Free to Contact Us.
Here, EverLighten is merely acting as a great supplier for these businesses and we have a group of completely devoted experts who put our soul and heart into each thing we assist produce. We are happy to assist our clients to make new custom items to their exact details with the highest caliber and reduced expense. We promise you will be 100% satisfied with everything that originates from our hands to yours. The purpose of helping local businesses to stay afloat and serve with gratitude once the lockdown is lifted.
For more info, please visit our website www.everlighten.com.