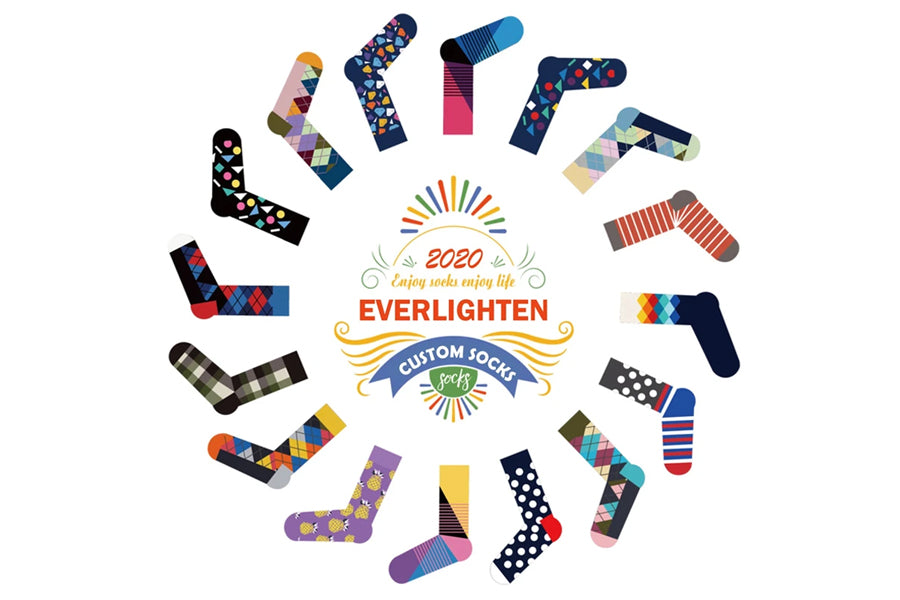 Custom socks make fun gifts for anybody in your life. Whether you are making customized socks for a games group or need to get coordinating socks for the entire family, custom socks add a remarkable style to any outfit. Including cool patterns, monograms, or a great photograph will make your pair of socks genuinely standout.
You can use your special printed socks on vacations while working out, or to remain comfortable in the winter. With EverLighten structuring customized socks is fun and simple. Customized photograph socks are the ideal gift for kids, family, and friends. You can gift these socks to anyone. 
At EverLighten, we are offering a wide range of customized designs and colors for socks. Please visit our website and explore our wide range of products. You can order products at an affordable price. As the best product manufacturer, we are offering fast delivery options. Customer satisfaction is our main priority and we can do anything for this.
We have a group of completely devoted experts who put our soul and heart into each thing we assist produce. We are happy to assist our clients to make new custom items to their exact details with the highest caliber and reduced expense. We promise you will be 100% satisfied with everything that originates from our hands to yours. 
Create your custom socks in a few easy steps:
▸ Send us an idea/sketch for your custom socks or your logo.
▸ Our professional designers will design your sock.
▸ Make a payment.
▸ We will send you a sample for approval.
▸ If you can want changes then you can give advice. We will do it for you.
▸ After completing all steps, we will process the production.
▸ After the production stage, we will deliver your order to your door as soon as possible.
Normally, the sample time is about 2 days. We require 5 days for production and delivery time is about 3 days. So you can get your order within 10-12 days and it is the maximum time.
If you are searching for a perfect gift then customized socks are the best option.
Uncertain of an event for custom socks?
Utilize these plans to get motivated.
Wedding parties: Custom socks are cheerful endowments your groomsmen or bridesmaids will cherish. Include their name, wedding role, or the date to make them excellent celebratory.
Gift on father's day: Surprise your father with a pleasant pair of "World's Best Dad" socks or gift of socks covered with photographs of Mom's face.
Graduation: Give your grad a gift they can utilize and grin about with customized socks that have smart photographs or saying that help them to remember the house.
Stocking staff: Your little ones will be so glad to discover charming custom socks in their stocking on Christmas morning.
Pet Lovers: design a personalized gift for pet lover friends with their little pet's photograph or paw-feet on them.
What are you waiting for? Feel Free to Contact Us.
For more info, please visit our website www.everlighten.com.