How to use promotional products on Labor Day to connect with people
|
May, 23 , 22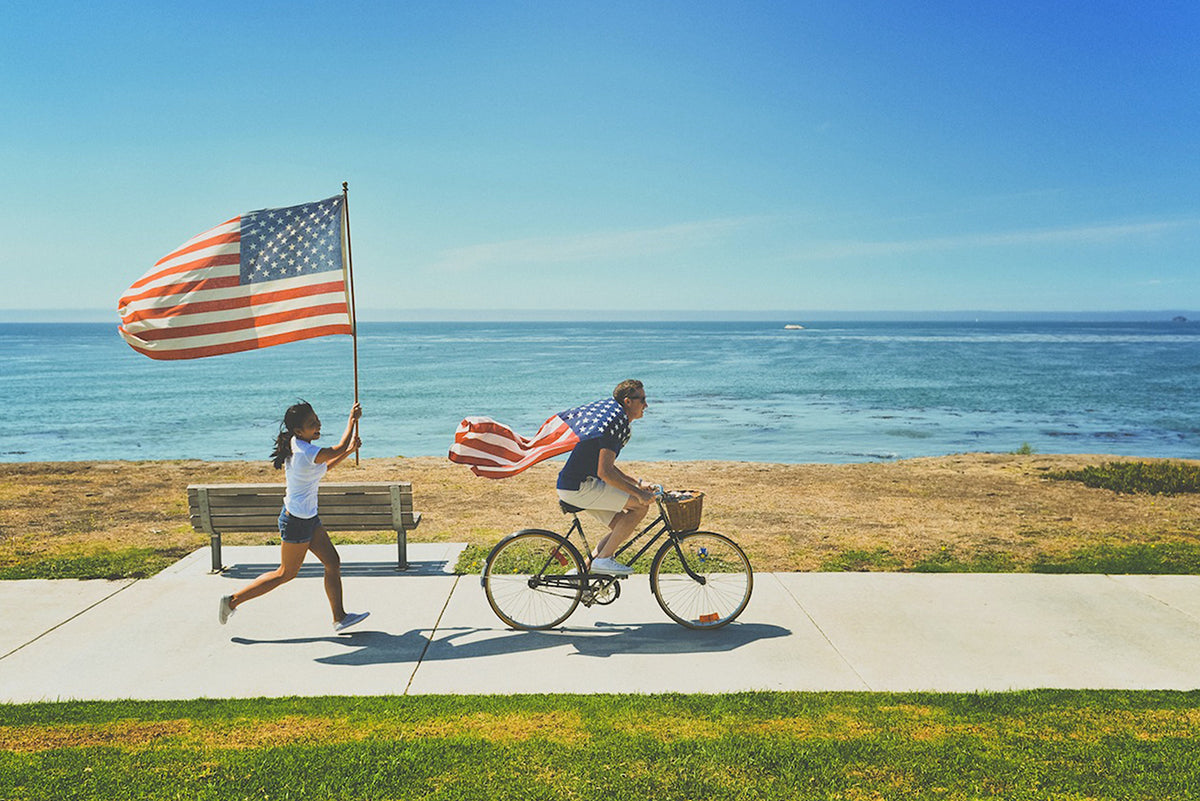 Labor day - celebrated on the first Monday of September - is traditionally one of the country's biggest holidays. The day also marks the end of summer and the start of the fall. It is also one of the biggest spending days, and after two years of dampness, businesses expect the occasion to be back to its glory. As the day approaches, companies will start to think of ways to market to consumers with special deals, discounts, sales, promotional product giveaways, etc. It is also a chance for companies to thank their employees for their hard work year-round. You don't want to miss out on using the long weekend to connect with people. There are several ways but using promotional products is the most effective way to accomplish both the tasks. 
Labor Day: 
The day began in 1894 to celebrate the social and economic achievements of the US workers, and it is a national tribute to workers' contribution to the economy. People celebrate with zeal and enthusiasm with parades, barbeque, shopping, etc. It's back to school for students all over the country.
Using promotional products: 
While most of the big holidays - Halloween, Thanksgiving, Christmas, New year, etc. - have a specific theme, the same can't be said about Labor Day. Since the day is dedicated to labor, it is a perfect day to thank employees with promotional products. But, without a specific theme, it is challenging to design a product. It would help if you knew how people like to celebrate the day.  
64% of people like to gather with family and friends.
The same percentage of people like to grill or barbeque. 
26% of people attend or host a party. 
12% of people want to travel.
10% of people like to participate in public events.
11% like to go out for food and drinks, while 8% like to order food.
As you can see, the occasion is about spending time with family and friends, and it can give you valuable ideas about designing the perfect promotional product. E.g., if you are in the food and drink business, you can create products like custom mugs for brand awareness and thank employees. 
Segment the audience
To connect better with people using promotional products, you need to segment the audience into various categories; you can't expect to give everyone the same items and grow your brand. E.g., there is no point in creating back-to-school things for people who don't have kids, although it is a good idea to target Gen Z with back-to-college products. 
If you have a multinational business, you don't need to create products for international audiences/ employees - the event is specific to North America, i.e., the US and Canada. 
Use back to school theme
According to National Retail Federation, "back to school and back to college" both rank in the top three consumer spending events around Labor day. It is not only about stationary and lunchboxes, but clothing and accessories are also the most sought products. 
49% of people search for clothing and accessories.
25% of people look out for school supplies.
15% of people want to purchase electronics or computer-related equipment
11% of people are looking for shoes and socks. 
Using these ideas to create your promotional products will provide you with significant leverage. 
Try out new things
You need to be prepared to take a few risks and try new strategies to succeed in your marketing needs. Pushing the boundaries is a way to create more compelling products and find new audiences. People get bored quickly, and the same applies to your most loyal customers; you don't want to lose them by giving them the same old products. 
It is also a chance for you to experiment because significant events like Black Friday and Christmas are too big of an event to take risks. If you fail to connect with the audience during those times, it jeopardizes your business. Most people don't know what the Labor Day marketing is supposed to look like; it gives you a perfect opportunity to try new things and creativity. 
Connecting with people takes time - especially if you are a new business. The efforts you made during your Labor Day will reap dividends in the future with higher returns. Rather than only giving promotional products, ask receivers/ employees to post their selfies or videos with the product for extra coverage. 
Use the start of fall messaging
The day is marked as the unofficial end of summer and the beginning of the fall. Afterward, students and workers get their heads down and work until Thanksgiving. You can use both themes to create promotional products, and you don't have to spend a fortune on items. You can see significant ROIs with small products like custom socks, keychains, etc. It will help you to start preparing for the big holidays ahead. 
Supporting employee hobbies
Labor Day is all about workers, so you can't forget your employees. It is a perfect time to appreciate their work, show your gratitude, and say thanks. Many studies have shown people work harder for organizations when they feel valued; they are more productive and happy. As an entrepreneur or a small business, use the day to connect with employees with relaxing activities and giveaways. Give them items for the things they like outside the work. E.g., if someone is a fitness enthusiast, give them personalized athletic socks, or if someone likes to go out camping, provide them with custom carabiner keychains.  
Sponsoring a company event:
You can organize or support events like picnics, barbeques, charity runs/ walks, etc., to build goodwill and use subtle marketing by distributing promotional products related to events. People will appreciate your business for thinking about them. 
Some tips for using for employers

: 
Taking a bike trip: People get winded up because of the 9 to 5 routine; taking a bike trip with employees lets, you know them while unwinding. You can take a short bike trip around the city or go offroading. 
Setting up barbeque: People love barbeque, and you can organize it for your employees. You can use professionals, or if someone in your team has the skills, you can ask them to use them; people like to show off their skills. 
Organizing a game tournament: One of the best ways to have fun and bond is over a game. You can play games like volleyball or baseball; you can play some musical games or card games. 
Organizing a parade: You can manage or participate in a march for labor day with fun and drinks. Everyone can enjoy and bond together. 
Go to a restaurant: You can show your appreciation for your employees by taking them to a nice restaurant and handing out personalized products afterward. 
There are numerous ways to connect with employees on Labor Day; use these ideas and your creativity. 
Promotional products to use

 
Back to school items:
You can target people by handing out back to school promotional products, and don't be limited to only notebooks and stationery items like pens. 
Labor day parade: 
Parades are a big part of labor day celebrations; you can create relevant products: 
Souvenirs for employees:
Employees have done hard work round the year; now, it's your time to appreciate their work. 
Preparing for the fall:
The occasion marks the end of summer and the start of the fall; suitable items are: 
Outdoor sports:
Organizing, sponsoring, or participating in outdoor sports is fantastic for employee motivation and team building. 
Custom athletic socks:

are suitable for performance, saving the feet from rashes and blisters; it will show your employees how much you care for them. 

Custom hats

:

Playing outside can be tough on your head; hats will provide you protection and brand awareness. 
Conclusion:

 
Whether you run a business or work in a home job, labor day is one of the most significant occasions to celebrate workers' contributions. You want to use the opportunity to connect with people with promotional items. But, you can't give cheap products and hope to make a positive impression. It would help if you had high-quality articles from a reliable and expert manufacturer. EverLighten has over eighteen years of experience creating promotional products for startups, big organizations, nonprofits, sports teams, universities, and individuals. They have helped people in twenty-three countries. 
Best pricing: They are a factory for producing promotional products and not intermediaries, ensuring customers always get the best prices. 
Quality in every product: They use top-quality materials and the latest processes to produce products. 
Real people, outstanding service: EverLighten loves helping; they offer various eco-friendly options also. 
Designs to impress: Your custom products will look as you imagined with help from in-house designers.  
No minimum order requirement: You can order any number of items you need; they accept every order without a minimum limit. 
Worldwide shipping: They deliver worldwide, and customers can track their orders online with an order tracking tool.
For more information, queries, and design, visit, EverLighten.com.