How to choose between embroidery and screen printing for promotional merch
|
May, 11 , 22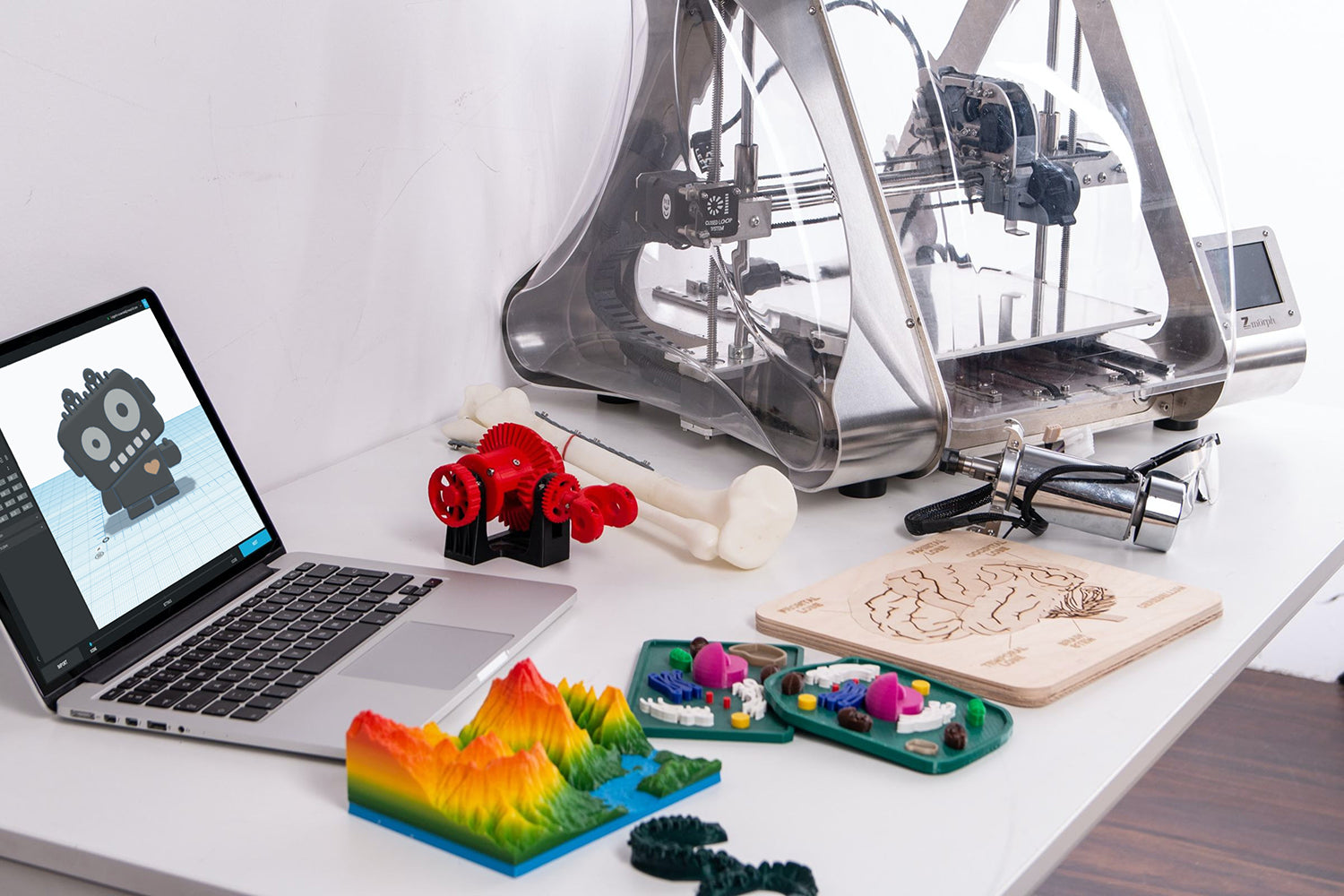 Promotional merch is a time-tested and effective way to promote your brand name. It works across industries - even if you are not into selling apparel. It helps increase brand awareness, increases customer loyalty, and grows sales. But, for custom merch to make an impression on receivers, you need to make the design right. From screen printing to embroidery, DTG to 3D printing, there are various methods available to create a design on merch; it can be confusing. If you are looking for which method to choose, this blog is for you. We will discuss two of the most popular processes to help you decide according to your requirements. Before making a decision, you need to understand both the processes: 
Screen printing: 
The process got its name because of a mesh screen, and it is one of the most popular methods to print from t-shirts to socks. A stencil is created, and ink is pressed through it; the number of screens depends upon the number of colors, i.e., if your design has four colors, then it will require four custom mesh screens. It replicates the design completely because the design is printed on the fabric. The process works best on smoother materials; you need a smooth base for ink application. 
Embroidery: 
It is one of the oldest processes of creating designs on apparel; earlier, it was done mainly by hand. However, technology has taken over, and now sophisticated machines are used for the process. The process involves sewing the design directly on the merch using special threads. It starts with digitizing the design using a computer and transferring it to the machine. The machines then stitch the design on the apparel. It needs thicker fabric because thinner fabric might not hold the design threads tightly. 
Now that you know the process, let's weigh both the options according to different criteria: 
Colors: 
The embroidery process uses stock threads to produce different colors, i.e., one thread for each color in your design. Although there is a wide variety of colors available nowadays, it might be challenging to produce the exact shade if there are rare colors in the design. 
There isn't a limit to the colors you can use in screen printing, and it is also easier to match Pantone colors in this process. If the design has some unique colors, you want screen printing. 
Although embroidery can replicate your design precisely, you need to choose screen printing for precise matching colors. 
Effects:
Custom merch is no longer black and white or single-colored; technology has made it possible to create every possible design imaginably. Using screen printing, you can create beautiful effects like vintage, glow-in-the-dark, distressed patterns, text designs, etc. Each one serves a particular purpose and helps create impressions. 
Embroidery provides you with effects using different types of threads. Some of the popular threads are: 
Polyester is the most common choice for embroidery because it is strong, durable, and colorfast, even withholding chlorine bleach. The thread has a sheen giving your design a professional look and feel. You can choose from a wide variety of colors. 
Rayon: It is available in more colors, even more than polyester. It has a high sheen, and the designs look fabulous. However, these are not as strong as polyester. These are ideal for complex design with finer details and work wonderfully during high-speed stitching. 
Cotton: The cotton has a soft sheen, unlike the other two mentioned threads. These are also available in a matte finish for a subtle look and a wide range of thicknesses. 
Silk: It is luxurious and premium with a sheen and smooth feel. However, it isn't easy to create specific colors and is expensive. You can develop minimalistic designs for particular customers. 
Metallic: Metallic threads are the way to go for beautiful and unmatched shine. But, they take more time for design creativity because they break during the process. 
It would be a tie because screen printing can produce various special effects while embroidery makes life-like designs. 

Fabrics:
There are plenty of choices for materials for both the processes: 
For screen printing: 
Cotton: These are the ultimate choice for screen printing; they are absorbent and soft, absorbing the ink quickly. They need time to air dry before using with a dry tunnel, flash dry, or heat press to cure. 
Silk: They provide a beautiful flat surface for screen printing, and it absorbs the ink quickly. Silk tends to move around during the process, so it must be prewashed. 
Wool: They and their blends offer an absorbent surface for screen printing. The ink absorption is directly proportional to the thickness of the fabric and provides more vibrant colors. 
Acrylic & polyester: Artificial fabrics are more challenging than natural fibers regarding color stickiness. It is fixed using a synthetic fixer for durability. 
Blended fabrics are created by blending natural and artificial materials that provide stretchiness. Water-based colors give better results than plastisol inks. 
For embroidery: 
Cotton: It is one of the most-versatile fabrics useful for embroidery. It comes in a wide variety of colors, but it needs to be preshrunk. 
Linen: It provides tight and even weaves, making your design look good. Its unique texture compliments the finished look but doesn't come in many colors. 

Canvas: It is one popular material if you want to create promotional products like 

custom tote bags

, shoes, etc. The colors vary from white to ivory to beige. 

Denim: These are ideal for embroidery because of their thickness and durability; it doesn't move much during the process. However, its rigidity makes it challenging for complex designs and smaller stitches. 
Aida cloth is a particular type of fabric suitable for cross-stitch embroidery. It is primarily done for home decor, so it is not ideal for merch. 
Even-weave/ Balanced fabric refers to a group of fabrics with an equal number of stitching horizontally and vertically; sometimes, they are also called balanced fabric. They give a consistent look. 
Muslin: It is a lightweight and loosely woven fabric made using cotton and creates some of the most stunning embroideries. However, these are challenging to work with because they tend to move quite slightly. 
Satin: It is another fabric suitable for embroidery but challenging to work with because of its slippery nature. 
Silk: It is lightweight and delicate, giving a shinier finish. These are expensive and should be reserved for high-value promotional merch. 
Polyester: Although natural fabrics are better for embroidery, polyester is an exception. With few adjustments to the machine, you can create any design. 
Fabric weave, weight, and stretchiness determine the quality of the embroidery. It might sound intimidating, but manufacturers like EverLighten help you choose the best one for your design. 
With more options, embroidery takes this spot. 


Size:
The design size will determine which method is better for you. If your design is complex, screen printing is suitable for bringing out the details, and the process is also ideal for creating larger designs effectively. 
If your logo/ design is simple and more minor, embroidery is suitable. The chances of the design being stretched during the process are very high; you don't want your company's logo to be blurry. It can negatively affect your organization; people associate promotional merch quality with product/ service quality. 
For this criteria, screen printing is a better option. 
Budget: 
Many factors dictate the cost of the merch, be it embroidery or screen printing. In embroidery, the number of stitches affects the price. E.g., if your design is large, it will require more stitches taking the price up. You can choose as many colors as your want because it doesn't affect the price. 
The price depends on the number of colors in your design in screen printing. The printer uses mesh screens equal to the number of colors; more colors will mean more expense. 
Every organization has a budget for promotional merch, and you need to stick to it. If you have extensive requirements for custom merch with complex designs, it would be better to stick to screen printing. If you have more minor requirements and want a minimalistic design with only your logo on the t-shirt, it's better to choose embroidery. 
Other factors include the number of places you want your design on, like on the chest and sleeves of t-shirts. 
From the budget perspective, it would be a tie between embroidery and screen printing. 
Sustainability: 
If you want people to pay attention to your custom merch, you need to invest in the quality fabric; they look good and last long. For thicker t-shirts, socks, hoodies, etc., a simple design gives a classy and sophisticated look while lasting till the end of apparel life. For expensive fabric, go with embroidery. 
It would be better to choose screen printing if your apparel is thinner, lightweight, and stretchable; embroidery won't work. 
You have all the information to choose between screen printing and embroidery for your promotional merch. Whichever method you choose, you require a high-quality, reliable manufacturer to produce impressive designs. EverLighten has over eighteen years of screen printing and embroidery experience and has made promotional merchandise for various organizations, clubs, sports teams, celebrities, and nonprofits. The experts guide you through the entire process, helping you choose and create the best promotional items. 
Best pricing: They provide factory-direct pricing because they own a factory and are not intermediaries. 
Quality in every product: They use top-quality materials and the latest processes to produce promotional products. 
Real people, fantastic service: EverLighten loves helping; they give various sustainable options, and each customer gets help from design to delivery. 
Designs to impress: With their in-house designers, the design in your head is brought to reality. 
No minimum order requirement: You can order any number of products you need; they accept every order without a minimum limit. 
Worldwide shipping: They provide worldwide shipping with order tracking. 
For more information, queries and designing, visit EverLighten.com.