Selling custom merch on YouTube 101
|
Jun, 07 , 22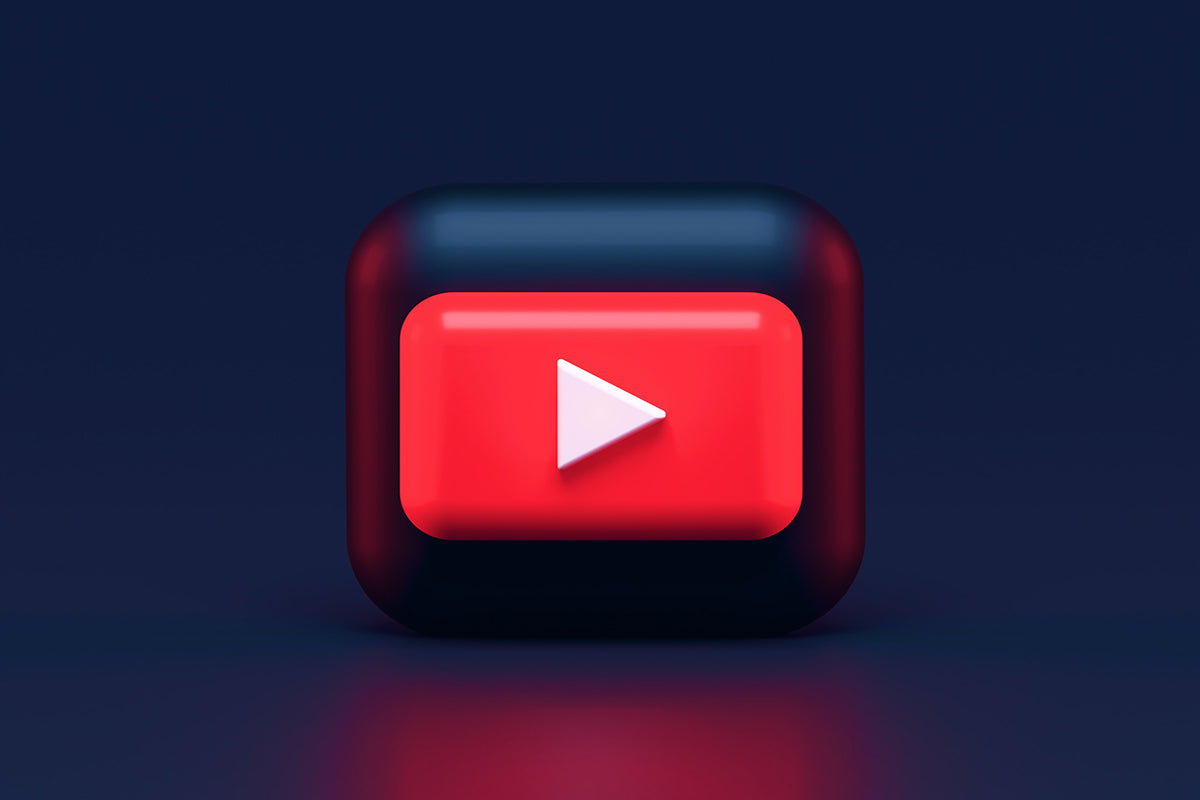 YouTube content has come a long way since the early 2000s, and creating custom merch is hot. Most big influencers and brands create their personalized products and sell them to make extra money while growing their followers. It also shows you have come a long way in your content creation journey, and it's time to take up the next step. Creating custom merch and accessories is easy in today's day and age. The blog will guide you to the fastest, most innovative, and most effective way of creating and selling custom merch. Let's get started: 
Why creating custom products is suitable for your channel and subscribers? 
If you're unsure about selling custom branded items, here are some reasons to get started:
One of the most obvious reasons is that it will add another revenue source to your portfolio. E.g., PewDiePie - a top YouTube creator, earns about $6 million per month selling custom products from his online store.
However, there are other good reasons to sell merch also: 
It will turn your subscribers into free marketers; people will notice your channel name whenever they wear your custom merch. 
You will create a strong connection with your subscribers, turning them into loyal fans. 
You will grow an online community by subscribers embracing your brand. 
How to design custom products?

 
Designing custom merch and accessories for the first time can be overwhelming; where to start? Which products to create? How to sell them? Many questions will come rushing to your mind. You need to take some deep breaths, slow down and follow these four steps to picking the best merch for your channel:
Pick products complementing your brand image:

You need to start with picking the slogans, visuals, catchphrases, etc., you often use in your content that your audience can find a connection. 

Start with the best-selling products:

When in doubt, always go with the best-selling custom products. Some of the most popular items are custom t-shirts, hoodies,

socks

,

embroidered patches

, hats, mugs, tote bags, etc. - according to a sales report of 2021. 

Design logo and images:

There are several options for creating your design: 

You can make yourself - if your teammates have some artistic qualitiesYou can hire freelance designers - there are several online and offline platforms. You can contact the manufacturer/ supplier - EverLighten has a team of talented designers to help create designs. 
Take polls:

One of the most effective strategies to create a winning design is taking polls from your subscribers; choose the one that got the most votes. 
You don't need to create complex designs; a simple and minimalist approach often works the best. You can add new designs and products according to demand afterward. 
Which service to choose for creating custom branded promotional merch? 
It is the tricky part; there are two types of services available to you, each with its pros and cons:
Print-on-demand service:
According to your orders, the supplier only prints the logo/ design for your custom merch. 
Steps: 
User uploads image
The user places a photo on the product
List products for sale
Customer orders products
Supplier prints design
Products are shipped
Pros of POD: 
Minimal inventory: One of the most significant advantages of print on demand is eliminating stock costs, expenses, etc. You don't have to create extra merch before selling the old stocks. 
Cons: 
Lower profit margins

:

The profit margins are pretty low compared to buying in bulk. 
No control over the quality

:

Most print-on-demand companies don't care about the type of materials that can lead to low quality. 
Dependence

:

You are entirely dependent upon these POD companies to source products. They work with many different companies, and your delivery might take a hit because they may prioritize large orders. 
Custom product manufacturer: 
It is the custom product manufacturing method where you can create products from scratch. If you have got some specific needs, you can tell the manufacturer. Working directly with the manufacturer is the best option for complete customization and flexibility. 
It is a great option:
If you have an idea of how many orders you'll get a month. 
It will help if you want high-quality customized merch.
If you are planning to sell merch for a long time for your channel and revenue streams. 
Tips when choosing the best service: 
Order a few samples; wear and test them to ensure high quality.
It would help if you tried a few manufacturers and suppliers before committing to one. 
Choose the one meeting your goals and quality requirements. 
YouTube merch shelf:
It is a digital carousel to display your official channel merch displaying up to twelve products on desktops and three on smartphones. However, there are some eligibility criteria to take advantage of this feature: 
Your channel needs to be approved for monetization.
It would help if you were located in a country where the YouTube partner program is available. 
You need to have more than 10k subscribers. 
Your channel's content is geared toward adults, not kids. 
For more information, you can read the complete list of requirements. 
There are other simple ways to start promoting while you are waiting for their approval or reaching 10k subs. 
Connecting with affiliate partners: 
As a YouTuber, you are most likely an affiliate for other products - directly or indirectly - you use. Connecting with other YouTubers will help you reach your audience faster. Before selecting your partners:
Get a clear idea of who is relevant and likely to complement your brand. 
Provide freebies to them for use. 
Keep a solid commission strategy to keep them happy.
How to promote your custom merch? 
Some YouTubers find it challenging to push their custom merch, finding it too "salesy." But, there are some other strategies to boost your merch sales. It will help if you start by wearing your custom merch on the videos you upload to make people aware of their existence. Remember, it takes around seven to eight touches before people contemplate getting the product. It would help if you started with things that come naturally, and as you gain more experience and confidence, you can try new ways. 
Wear your custom merch

:

Be sure to wear your custom merch in every video and create short videos and intros telling your subscribers about their launch. 
Engaging with the audience:

You need to giveaway, offer discounts, or contests to engage with your subs. A fun way to do this is by asking them to post their pics on your social media channels with your custom merch and using your channel hashtag. 

Provide links to your merch:

Ensure you link the merch whenever you post anything. You can use the channel description and the bio section for posting clickable links directly to your merch. 
Top products on YouTube: 
Wrapping it up: 
You have got all the information to start selling custom merch on YouTube. Custom products are profitable and will help grow your channel, and you need a reliable manufacturer with experience and expertise. When you partner with EverLighten, you can get high-quality custom products, like the world's most famous YouTuber PewDiePie https://everlighten.com/blogs/success-stories/youtuber-pewdiepie. 
Best pricing: They are a factory for producing custom products and not intermediaries, ensuring customers always get the best prices. 
Quality in every product: They use top-quality materials and the latest processes to produce products. 
Real people, outstanding service: EverLighten loves helping; they offer various options, including eco-friendly. 
Designs to impress: Your product design will look as you imagined with help from in-house designers.  
No minimum order requirement: You can order any number of products you need; they accept every order without a minimum limit. 
Worldwide shipping: They deliver worldwide, and customers can track their orders online with an order tracking tool.
For more information and design, visit EverLighten.com.