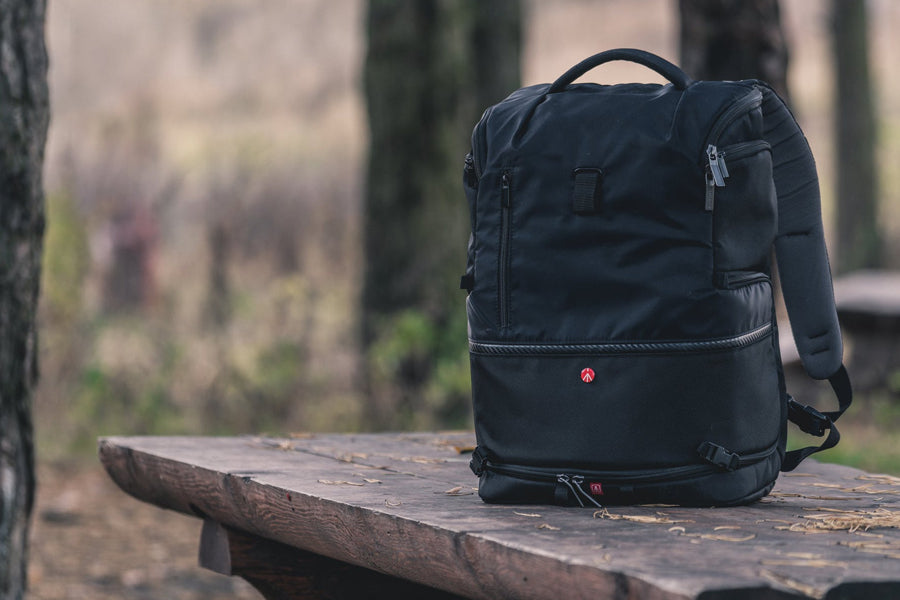 Custom backpacks are one of the best options to raise the level of brand awareness and leave a long-lasting impression on your customers.



What are backpacks?
Custom backpacks are also called as knapsacks, rucksack, pack, sackpack, booksack, bookbag or backsack. They are usually carried on one's back and secured with two straps that go over the shoulders. Hikers, students, travelers, employees often use them to carry heavy loads and all sorts of equipment because your hands have limited capacity to carry heavy weights for a long time.



Backpack designs
They generally fall into four categories:
frameless
external frame
internal frame
bodypack
Frameless
It is the simplest backpack. People use them for general transportation of goods. Many of them consist of one main pocket. Some of them are combined with cordage straps, extra pockets, waist straps, chest straps, padded backs, and sometimes reflective materials for added safety at night. They are generally less expensive.



External frame packs
External frame packs stay afar from your torso, which increases the ventilation and lessens the sweat factor against your back. The weight in these packs is positioned higher, allowing better load transfer to the lower body, and permits you to keep an upright walking posture. Many outdoor backpacks, travel backpacks are also external frame packs. This kind of backpack gives you packing flexibility and improves the accessibility of your gear.
Many of them offer several smaller side pockets, making it easier to sort, organize and access tinier things while traveling. In external frame packs, the shoulder straps are difficult to adjust. They are larger than traditional backpacks, making them difficult to carry while traveling in a car or plane.



Internal frame packs
Internal frame packs keep the pack close to the wearer's back. It minimizes shifting of the load, which is necessary when people participate in activities involving upper-body movements like scrambling over rock surfaces and skiing. The internal construction also permits for a large storage compartment to the outside of the pack.



Bodypack
Bodypack keeps the load in the front and back equal. The majority of the load in a bodypack is carried by hips. The ideal load carrying system should not disturb the wearer's natural posture and balance.



Backpack features
Pack access
Top-loading openings are standard. Therefore, travelers put things they need for hiking closer to the top and other items at the bottom. Some travel backpacks or outdoor backpacks have panel access, so you can unzip the bag without unloading from the top.



Pockets
Some people prefer more pockets; others don't. A bag can have pockets to put a water bottle and other necessary items. Some of the custom backpacks have hip-belt pockets to accommodate small items like phones, snacks, sunscreen, etc.



Removable daypack
They are specially designed for shorter trips. You can detach it from the main pack and convert it into a hip-belt pack or lightweight custom backpacks.



Sleeping bag compartment
Some of the bags have a zippered stash spot near the bottom of a custom backpack. They are helpful to put the sleeping bag. This space can hold other stuff as well.



Attachment Points
If you are a frequent traveler or a hiker, you may need attachment points for ice axe or trekking poles.



Rain cover
If you are traveling in the monsoon, then you may need to carry rain covers to protect the things you are carrying.



Hydration reservoir
Several backpacks offer an internal sleeve that holds a hydration reservoir, many times sold separately.



Size
To measure the size of the custom backpack, one must refer to backpack literage. It is a measure of maximum volume, which includes the capacity of side pockets as well. Traditional backpacks range from 20-35 liters, and frameless backpacks from 40-70 liters; travel backpacks or outdoor backpacks can contain as much as 110 liters.



Materials
All types of backpacks like school backpacks, business backpacks, laptop backpacks, and traditional backpacks are made from various materials like canvas, cotton, or nylon. The materials used to manufacture custom backpacks aim for durability and sturdiness.



Some of the materials include
Cotton Canvas
Many years ago, cotton was the ideal choice for backpack material. The cotton canvas material is used in school backpacks, fashion backpacks, totes, and handbags where exposure to the elements is not much of a concern.



Nylon
In the creation of waterproof backpacks, nylon material is used. PVC or polyurethane coating is used to create nylon packs. The treatment of these backpacks makes them stronger and water-resistant. It protects your belongings on a wet day.



Rip-Stop Nylon
Rip-stop nylon is popular among many manufacturers as the material resists tearing. Lightweight nylon is more likely to erode than pack cloth or Cordura, but with anti-rip fabric, the nylon remains the popular choice.



PVC
You can use PVC material in all types of workwear products. They can also be used to add color to your custom backpacks, waterproofing, or durability. This material is waterproof, flame retardant, tear-resistant, blackout, fluorescent.



Polyester
They are not as strong as nylon or rip-stop material, but it has high resistance to ultra-violet degradation. It can add another dimension of protection to your backpacks.



Cordura
This material is water-resistant, durable, and abrasion-resistant. But choosing them as backpacks and luggage carriers can backfire as they are heavier and more rugged than nylon. They are often used as the base of a backpack to protect things from other elements.



Used for
Few people use custom backpacks as baby or pet carriers. All types of bags serve a specific purpose. To store regular items, people use traditional backpacks. Students keep their notebooks, textbooks, tiffin box, compass, etc., in their school backpacks. Outdoor backpacks have many usages. You can keep all of your belongings while you go outdoors. When anyone decides to go on a vacation or a weekend getaway, they prefer using travel backpacks to keep their things organized. To keep your laptop and other accessories protected, people use laptop backpacks. You can put a battery, headphones, hard disk, and many other items in your laptop backpack. A business backpack is an alternative to a briefcase. People use it when they want to keep their hands free. You will find bags that serve your needs.



Advantages of backpacks
Custom backpacks are great for everyday use as they are lightweight, simple, and handy. You can carry books, clothes, electronic devices, etc. It is resourceful. In this segment, we will talk about the advantages of using backpacks.



Keep you organized
Many backpacks will have several pockets to keep your belongings organized. It will make your traveling easier. Pockets with zippers will keep your items safe. You can keep things you may frequently need in these pockets, so you do not have to unzip your backpack every time you need that thing. Some of the bags will also have compartments to keep your belongings separate from each other. You can use it when you are carrying your laptop or any precious product.



Comfortable to transport
When you carry things in your backpack, you feel comfortable and have free hands. If you are in a rush, you can run without worrying about your luggage because it will always be there behind your back. Free hands will allow you to operate swiftly. You can pay for things, show tickets very quickly. In traveling, travel backpacks are far more comfortable than managing a suitcase. They are a practical choice when you roam around streets and cities with more people.



Safety
Custom backpacks like outdoor backpacks, travel backpacks, laptop backpacks, business backpacks keep your belongings safe and secure. They are flexible and lightweight, making them easy to carry. Some bags are also waterproof, which means they will also provide maximum protection for your belongings from getting wet. You can keep valuable items like critical documents, electronic devices, or any other product without worrying about any damages. It gives you good security in all weathers.



Time-efficient
Everyone knows that time is money and everyone tries to save their time as much as possible. Backpacks will help you manage time efficiently as they will keep your items organized so you can find them quickly. In crunch situations, you will feel blessed to have a bag keeping your back. If you find a school backpack, business backpack, or any traditional backpack of the appropriate size, you will be surprised to discover its ability to save time.



Trendy
Many people associate backpacks with style and fashion. It is cool to have a trendy bag in this modern era. Travel backpacks and outdoor backpacks used by hikers look cool. Many students also use laptop backpacks that you may find attractive. There are stylish alternatives for all kinds of school backpacks, custom backpacks, and business backpacks as well. Find a dashing and trendy bag that will suit your personality and purpose.



Mix and match
If you are going out for months or shifting from one place to another, then also you can use backpacks to divide things with a suitcase coherently. You can mix and match your belongings in a suitcase and a bag so that you will be able to put more items and still carry them comfortably.



Convenience and practicality
Custom backpacks are user-oriented and help you keep your items safe and secure comfortably. You can keep your devices, wallet, and water bottle within your reach at all times. They carry all your things and keep your hands free. If you are searching for anything that combines convenience and practicality with panache, then a backpack is ideal for you.