How to start a custom basketball business | EverLighten
|
Jun, 15 , 23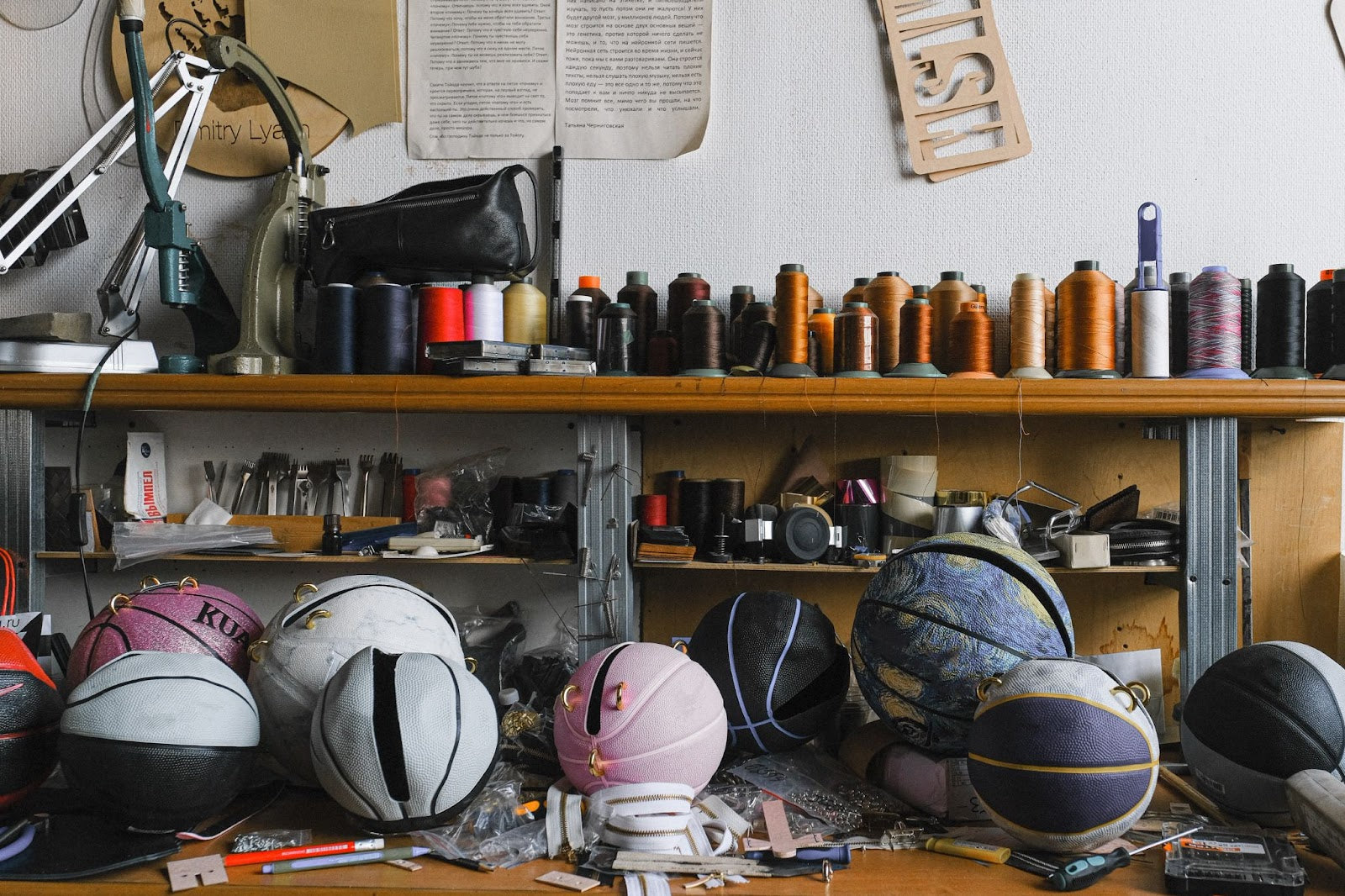 Creating and marketing custom basketball gear is a necessary step in starting a custom basketball business. For example, apparel, footwear, basketballs, and accessories. Customers can personalize them with the names, numbers, and logos of their choice. This allows them to show their distinct sense of fashion and personality. The company might serve individuals, sports teams, educational institutions, or basketball fans. The custom basketball company focuses on quality and customization. Their mission should be to give customers a unique and unforgettable basketball experience.
Importance and potential of the basketball industry
The basketball sector is quite big and offers a lot of opportunities for business owners. Basketball is a very well-liked sport all around the world, with a large following of players and fans.
The sport includes amateur leagues, schools, colleges, and recreational players. The basketball industry generates large revenue through various sales. For example, ticket sales, merchandise, sponsorships, and media rights.
Start a custom basketball business to capitalize on this booming market. Sports fans and athletes can now show off their personalities. They can support their favorite teams or athletes. A custom basketball company may build a strong customer base. They only have to use the correct marketing tactics and product selections. Basketball's continued popularity presents prospects for corporate expansion into new areas and alliances. This increases the likelihood of success.
Market analysis and research
Analyzing the market is crucial before starting a custom basketball business. First, determine your target audience. It might be basketball lovers, sports teams, schools, or individual basketball players. Your products and marketing initiatives will be more effective if you are aware of their demographics, tastes, and demands. You can measure market demand by examining the products and prices of competitors. You can also assess gaps, and see opportunities. Also, you can stay updated and fulfill client expectations in the changing basketball business. You can do so by evaluating current trends and consumer preferences. For example, popular customizing possibilities or sustainable materials.


Business planning

Before starting a custom basketball business, establish your goals and objectives. Decide what you want to achieve. Whether it's dominating the market for customized basketball apparel. Or, branching out into new regions, or hitting a particular income goal. Set forth your objectives in detail. Make sure they are SMART (specific, measurable, attainable, relevant, and time-bound).
The success of your custom basketball business depends on the creation of a thorough business plan. The essential elements are as follows:
Executive summary




Provide a concise overview of your business. Highlight its unique value proposition, target market, and goals. This section should capture the attention of potential investors or stakeholders. It should give them a snapshot of your business concept.



Company Description




Describe the history and organizational setup of your custom basketball company. Describe the organization's ideals and mission. Also, draw attention to any distinctive features that set your company apart from rivals.



Market research




Analyze the basketball market in detail. Take into account trends, development potential, and market size. Determine your target audience's needs, demographics, and purchasing patterns. Analyze your rivals' advantages and disadvantages, price plans, and market positioning.



Product and service offerings




Provide specifics of the specialized basketball goods and services your company will provide. Describe the customizing process, mentioning customization possibilities, the materials used, and quality requirements. Ensure that your products match the specific needs and preferences of your target market.



Sales and marketing strategy




Describe your sales and marketing strategy. Determine the strategies and platforms you'll use. For example, social media, online advertising, or partnerships. Describe your pricing strategy, promotions, and distribution channels.



Operations and management structure




Describe your company's operational features. Include your operations' locations and the buildings and equipment needed. Outline your organizational structure and specify the duties of important team members. Talk about your manufacturing, inventory, and supply chain management procedures.



Financial forecasts




Provide thorough financial forecasts that take into account revenue, costs, and profitability. Describe your cost structure, revenue sources, and pricing plan. Include a balance sheet, income statement, and cash flow statement. Include a funding request and payback plan if you're asking for money.


Financial and legal factors when starting a custom basketball business


Registering your business




You must register your custom basketball company with the relevant government agencies. This will establish it as a legitimate business. Depending on your jurisdiction and business structure,

necessary licenses and permissions may be required. For example, a sole proprietorship, partnership, or corporation. This generally entails choosing a business name and submitting the relevant registration paperwork.

Ensure that your custom basketball company complies with all legal standards. Secure all the relevant licenses and permissions. This may include general business licenses and licenses for the collection of sales taxes. Or, they could be particular licenses for the production or sale of sporting goods. To achieve complete compliance, learn about the laws relevant to your business and locality.



Setting up business bank accounts




For legal and financial clarity, keep your personal and corporate finances separate. Set up a business bank account to manage the funds of your basketball company. For this, open a business checking account to manage incoming and outgoing transactions. Also, open a company savings account to put money aside for unexpected emergencies.




Obtaining appropriate insurance coverage




It's crucial to safeguard your custom basketball company against any threats. Get the right insurance to protect your company's assets, goods, and liabilities. General liability, product liability, and property insurance can reduce the risk of accidents, property damage, and defective products.


Speak with an insurance expert to discover the precise coverage required for your company.



Budgeting and money management




Budgeting and money management are essential when starting a custom basketball company. Make a starting budget that lists both one-time and continuing expenses. To understand the flow of money into and out of the business, track cash flow. Use dedicated accounts to keep your personal and corporate finances apart. Use an accounting system to maintain financial records. Control costs by determining their necessity and looking for ways to save costs. To ensure financial stability, check financial statements regularly and make necessary corrections.



Product Development




 Product development is essential when starting a custom basketball company. You must provide eye-catching, high-quality basketball equipment. To start, conduct market research to determine consumer trends and preferences. Guarantee the longevity and comfort of your products with high-quality supplies and machinery. You must collaborate with reputable vendors. Pay close attention to the design components that clients find appealing. For example, color choices, capabilities for customizing products, and cutting-edge technologies. Use client input to continually hone and enhance your product offerings. Keep one step ahead of the competition, and meet the changing needs of basketball fans.



Branding and marketing




Starting a custom basketball business requires a strong understanding of marketing and branding. Create a memorable brand identity. It must communicate your company's beliefs and distinctiveness to your target audience. Establish a strong online presence through social media sites. Also, build a professional website, and showcase your

custom basketball

items there. It will help you interact with potential buyers. Use powerful marketing techniques to engage with and reach your target audience. For example, influencer collaborations, content production, and email marketing campaigns. Make the most of both traditional and digital marketing platforms to increase brand awareness. Deliver outstanding customer experiences on a consistent basis. Generate customer testimonials, and boost brand trust in the cutthroat basketball market.



Sales and Distribution




A strong sales and distribution network is essential when starting a custom basketball business. Based on your target market, choose the best sales channels. You can choose an e-commerce site, physical storefronts, or joint ventures with sports merchants. Ensure that customers have a flawless shopping experience. Providing user-friendly online ordering platforms and safe payment methods. Create partnerships with influential people, schools, and sports teams. It will increase your credibility and reach. Manage logistics and inventory effectively to guarantee prompt delivery of custom basketball products. Use sales data and client feedback to continuously improve your sales approach. Make adjustments to changing market trends accordingly. This will lead to increased sales and satisfied customers.


Conclusion

The growing demand for custom basketball products offers an exciting opportunity to start a custom basketball business. You can be a part of the thriving basketball industry. Entrepreneurs may build a strong brand presence and a following of devoted customers. They must conduct in-depth market research, create a sound business plan, and put these methods into practice. Long-term success requires attention to product creation, sound financial management, and legal compliance. A custom basketball company can flourish and establish itself as a popular source for basketball enthusiasts. Those who are looking for distinctive and personalized products. The key to success in a basketball gear company is to provide high-quality, customizable basketball gear while offering excellent client service.
Want to outsource the manufacturing of custom basketballs? You can contact EverLighten. EverLighten has been the industry leader in providing all kinds of custom basketballs. It has been providing custom basketball manufacturing services for the last 19 years. EverLighten offers:
Quality: It provides the best quality products in the least possible time.

Customer Support:

They offer 24*7 customer support and guarantee customer satisfaction.

Competitive Prices:

Their prices are very competitive. You can place any number of orders from 1 to thousands.  They keep all the costs upfront, and no hidden charges are involved.

Other Custom Products:

They also offer to manufacture other custom products. These include custom hats, custom patches, custom keychains, custom hoodies, custom plush toys, etc.

Free Delivery: Everlighten offers free delivery to its customers. This gives a hassle-free user experience.


FAQs


How can I reach my target audience and customers? 


Attend basketball events, join online communities, and advertise through targeted channels.


How can I provide excellent customer service? 


Respond promptly to inquiries, offer personalized assistance, and ensure timely delivery.


How can I differentiate my custom basketball business from competitors? 


Focus on quality craftsmanship, innovative designs, and exceptional customer experiences.


How can I manage inventory and production efficiently? 


Implement inventory tracking systems and optimize production processes.


How can I expand my custom basketball business in the future? 


Explore opportunities for partnerships, sponsorships, and international distribution.