Get Stylish this Summer with These 10 DIY Custom Hat Designs | EverLighten
|
Jun, 16 , 23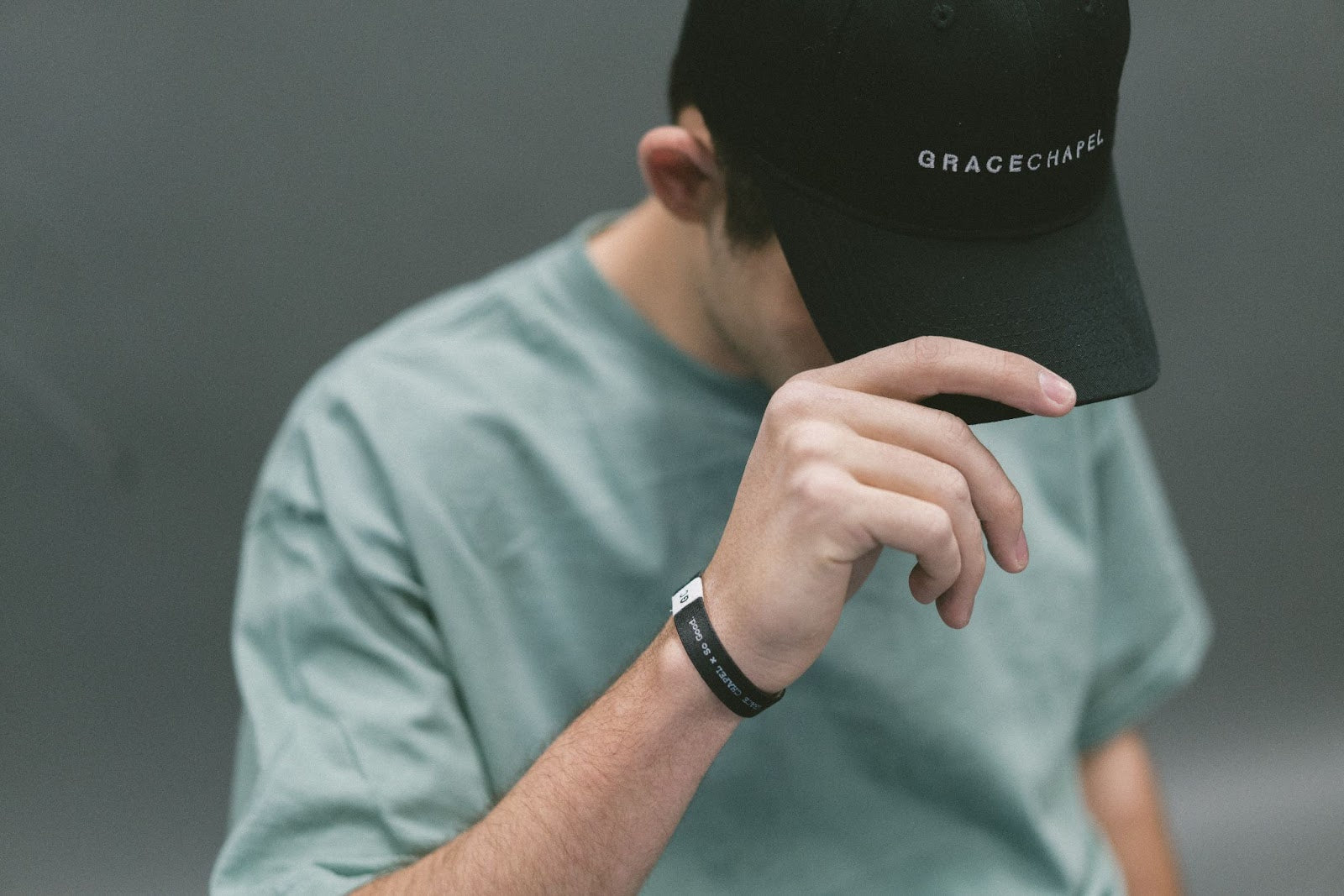 Among fans of fashion, DIY custom hat designs have gained popularity. In this idea, plain hats are customized to produce distinctive and fashionable accessories. These showcase individual flair and creativity. People have discovered the delight of creating their items. They express their personalities via their choices of clothing. DIY custom hat designs for summer are a fun way to turn a plain hat into an exclusive conversation piece. This can be done by adding colorful pom-poms, sparkling patterns, embroidery, beads, seashells, etc. These distinctive designs let people demonstrate their artistic talent and stand out from the crowd. Also, the process of making them offers a sense of joy and satisfaction.


Pom-Pom Paradise



Get a plain straw hat

Find a plain straw hat to use as the foundation for your creation. You may make one yourself out of an old hat or buy one from a craft store.

Assemble a variety of pom-poms

Pom-poms are available in various shapes, hues, and materials. These are available online or at craft supply stores.

Get a hot glue gun ready


Make sure you have enough glue sticks for the project and warm up the hot glue gun. To prevent burns, be sure to handle the glue gun carefully.

Put the pom-poms on


Apply a little hot glue with caution on the selected custom hats component, such as the crown or brim. To ensure that the pom-pom adheres firmly, press it onto the adhesive and hold it there for a few seconds. Repeat this procedure, positioning the pom-poms either randomly or in a pattern that suits you.

Add more pom-poms


Pom-poms can be attached repeatedly until the desired appearance is achieved. To make a whimsical and vivid design, try around with various color pairings and densities.

Let the glue dry


Before putting on or handling the custom hat, let the glue completely dry. Set as per the manufacturer's instructions. The pom-poms are kept in place as a result of this.



Floral Fantasy



Begin with a plain canvas hat

Look for a  canvas hat that offers an appropriate surface for painting. Craft shops and online retailers both sell canvas hats.

Selecting fabric paint

Choose fabric paints in vibrant, seasonal hues that go well with your style and the time of year. If you want to give your flower arrangements depth and complexity, you can use several colors.

Consider the type of flower pattern you want to make before you begin painting. Either choose quirky designs and abstract interpretations. Or go with realistic flowers that mirror nature.

Decorate the base

As the custom hat's foundation, paint it with light-colored fabric paint. Utilizing a brush or sponge, evenly distribute it over the whole hat. Your floral creations will have a consistent background.

Decorate the flowers


Start painting the flowers and their details using tiny brushes or cotton swabs. To create depth and add highlights for a more realistic image, you can layer several colors.

Try new things and be creative


Add leaves, vines, or other components if you'd like to improve the overall design. Keep in mind that this is your chance to design a distinctive custom hat. It will showcase your taste and creativity.

Allow the paint to dry


Follow the manufacturer's instructions and let the fabric paint dry completely. This guarantees that the colors will set and not bleed or smear.



Seashell Appeal



Gather seashells

Go to the seashore to gather a wide range of seashells in various sizes, colors, and shapes. Look for shells that can endure being fastened to a hat by having strong construction.

Select a hat and glue


Choose a straw hat as the foundation for your creation. Make sure you have a strong adhesive like E6000. Or, you must have a hot glue gun that is appropriate for adhering to seashells.

Create the setup

To decide where you want the seashells to go, spread them out on the custom hat's crown. Try out various layouts until you discover one that you like.

Apply adhesive

One by one, apply a small amount of hot glue or adhesive to the back of each seashell. Place the seashell with care on the desired area of the hat and hold it there for a few seconds to allow the glue to adhere.

Construct the design

Continue gluing seashells together, stacking them, or arranging them in patterns. Try various designs until you make a visually appealing design. For a beachy feel, try placing the shells in a pattern or sprinkling them over.



Elegant Embroidery



Pick a simple hat

Start with a plain hat made of an embroidery-friendly material, such as cotton or canvas. This will give stitching a solid surface.

Choose a stitch pattern and thread

Choose a pattern for the custom hat, such as floral motifs, stripes, or initials. Select vibrant embroidery threads that go well with your design and the color of the custom hat.

Transfer the design

To transfer the design to the custom hat, use a transfer method (such as carbon paper or water-soluble markers). As an alternative, you could just sketch the pattern on the material.

Stitch the pattern

Start stitching along the transferred design with the preferred embroidery thread. Use different stitches to add texture and detail to your design. For example, satin stitch, backstitch, or French knots.

Personalize and embellish

You can add extras like beads, sequins, or ribbons to your embroidered design. They will make it stand out and become truly yours.

Finish the embroidery and secure it

After you've finished, secure the threads at the back of the cap to prevent them from unraveling. Remove any extra thread.



Fruit Fiesta



Gather decorative items

Gather plastic fruit decorations in the shape of lemons, strawberries, or cherries. These are available online or at craft supply stores. Make sure their bases are flat for simple attachment.

Select a hat and glue

Choose a straw hat or a hat made of plain canvas. Get a hot glue gun ready and enough glue sticks to firmly adhere the fruit. Fruit arrangement and painting are optional. To make the arrangement, put the fake fruit on the cap. Acrylic paints can be used to paint the fruit if you want to give it a more bright and realistic appearance. Allow the paint to fully dry.

Join the fruit

Each fruit piece should have hot glue applied to the base before being carefully pressed on the hat. Hold it there for a short while to let the adhesive solidify.

Add depth and variety


Try out several fruit varieties. Try different sizes, colors, and shapes to come up with a fun and appealing design. For a colorful and festive effect, consider grouping them or sprinkling them all over the custom hat.



Tassel Tropics



Making tassels

Choose vibrant embroidery floss in the hues you like. Fold numerous floss strands that are cut between 8 and 10 inches. Use a thread or tape to hold the folded end in place.

The folded end of the floss strands should be tightly wrapped with each other, leaving a tiny loop at the top. To make the tassel uniform, trim the ends.

Repeat for additional tassels

Make as many tassels as you like, matching the color scheme of your custom hat with various hues or just one color palette.

Attach the tassels

The tassels should be sewn onto the brim of the custom hat using thread or hot glue. Put each tassel in position by evenly spacing them apart or arranging them in a certain pattern.

Play with lengths and colors


You can create a vibrant and lively look by combining different color combinations and tassel lengths. To add texture, you can also experiment with various thread or yarn types.



Ribbon Remix



Choose a colorful and patterned ribbon

Pick a ribbon that grabs your attention and matches the design and hue of your custom hat. Be on the lookout for patterns like polka dots, flower prints, stripes, or geometric shapes.

Cut a length of ribbon slightly longer than the circumference of the hatband. Measure the circumference of the hatband. By doing this, you can be sure that you will have enough ribbon.

Tie a bow

Tying a bow at the crown's base is a common fashion choice. To accomplish this, cross the ends of the ribbon as you wrap it around the hatband. Make loops with the ends and tie a knot in the middle to form a bow. When the bow is the right size and form, adjust it.

Create distinctive shapes by experimenting with different ways to wrap the ribbon around the hatband. The ribbon can be twisted or braided, wrapped diagonally, or crossed over itself. To keep the ribbon in place, tuck in the ends with a discrete stitch or a dab of fabric glue.

Mix & match

Don't be afraid to combine ribbons with various designs and colors. To give your custom hat design depth and visual appeal, you can combine different materials. You can also use ribbons of various widths.

Accessories with extras

Think about including extras to make the ribbon remix stand out. To add a special touch, embellish the bow or ribbon with a charm, a fabric flower, or a colorful brooch.



Painted Designs



Begin with a simple hat

Start with a simple hat made of a material that can be painted, such as cotton or canvas. Make sure the hat is spotless and free of dirt and debris.

Selecting fabric paints

Choose fabric paints in the hues you want. Think about employing a range of hues to give your patterns depth and visual intrigue.

Choose a pattern

Decide the pattern you wish to paint on your hat. Popular choices include polka dots, stripes, geometric patterns, and even abstract patterns. Your style, current fashion trends, or environment can all serve as sources of inspiration.

Get your work area ready

Cover your desk with a protective covering to avoid paint spills or stains. Prepare your fabric paints, brushes, and any necessary stencils or tape.

Plan and mark the pattern

Lightly trace the pattern contours you want on the hat using a fabric pencil or chalk. This step will assist you in drawing accurate and clear lines.

Begin painting

Start painting the hat according to the traced design. To ensure consistent coverage, make sure to use steady brushstrokes and take your time

Layer and blend

Allow each layer of paint to dry completely before adding the next color if you're making multicolored patterns or gradients. Smoothly blend and change between several colors by using a fresh brush or sponge.

Once you finish the foundation pattern, add further details by using smaller brushes. This could entail enhancing the main pattern with highlights, shading, or other patterns.

Allow the paint to dry

Follow the manufacturer's instructions and let the fabric paint dry completely. This step is essential to ensure that the paint dries and does not smear or transfer.

Consider using a fabric sealer or ironing the hat with a cloth over the painted pattern. This will set the paint if you want your painted pattern to be durable.

Play around with various colors, designs, and methods to create a hat that reflects your fashion sense and personality. Embrace your artistic side while transforming a regular hat into an attention-grabbing accessory.



Beauty in Beads



Choose from sequins or beads

Choose sequins or beads that go with the design and color palette of your hat. Choose from tiny seed beads, bigger beads with elaborate patterns, or sparkling sequins for a glamorous touch.

Choose the location

Plan where you'll put the beads or sequins on your hat. You can disperse them throughout the crown, along the brim, or the hatband.

Gather materials

Get a strong thread or embroidery floss, a needle made for threading beads or sequins, and a thimble. As an alternative, you can affix the beads or sequins using a powerful adhesive like E6000.

Use needle and thread to secure the beads: Use two strands of embroidery floss or thread. Knot the end and insert the needle into the cloth at the chosen location, starting from the inside of the cap.

You can push the beads into the fabric by using a thread and a needle. When you're done, tie a knot inside the hat to secure the beads once you finish stitching them in place.

An adhesive is an option for attaching beads; if so, apply a small quantity to the back of each bead or sequin. Press it onto the appropriate area of the hat. Before handling the hat, let the adhesive dry completely.

Make elaborate patterns

Be imaginative in how you arrange your beads or sequins. Using letter beads, you may make patterns, shapes, or even words.


Conclusion

 

Adding DIY customized graphics to your summer hat is a current trend. It enables you to make unique and fashionable accessories. The options are endless. Whether you decide to stitch motifs, paint patterns, add beads, or attach pom-poms. These artistic pursuits give your hat a unique touch of personality. Also, they bring delight and satisfaction. So gather your supplies, and let your imagination go wild. You can have fun creating a unique summer hat that captures your sense of fashion and creativity. Prepare to attract attention and enjoy the summer with your original custom hats!
Are you ready to get a hat that fits you the best? You can contact EverLighten. EverLighten has been the industry leader in providing all kinds of custom hats. It has been providing custom hat manufacturing services for the last 19 years. EverLighten offers:
Quality

:

It provides the best quality products in the least possible time.

Customer Support:

They offer 24*7 customer support and guarantee customer satisfaction.

Competitive Prices:

Their prices are very competitive. You can place any number of orders from 1 to thousands.  They keep all the costs upfront, and no hidden charges are involved.

Other Custom Products:

They also offer to manufacture other custom products. These include

custom basketballs

,

custom patches

,

custom keychains

,

custom hoodies

,

custom plush toys

, etc.

Free Delivery

: Everlighten offers free delivery to its customers. This gives a hassle-free user experience.


FAQs


How much time does it take to create a custom hat?


It may take 2-3 weeks to create a custom hat. But, the time depends on the complexity of the design you choose.


What does it cost to get a custom hat built to order?


You can get your custom hat created at a cost of around $25 to $ 40.




Why do custom hats cost so much money?


Custom hats often cost more due to the additional expenses involved in designing, manufacturing, and personalizing them according to individual specifications




Which nation exports custom hats the most?


China is the largest exporter of custom hats in the world.




Can I wash my custom hats?


The materials used and the precise cleaning instructions given by the manufacturer determine whether custom hats can be washed or not.