Get to know your customers better with custom promotional products
|
Apr, 20 , 22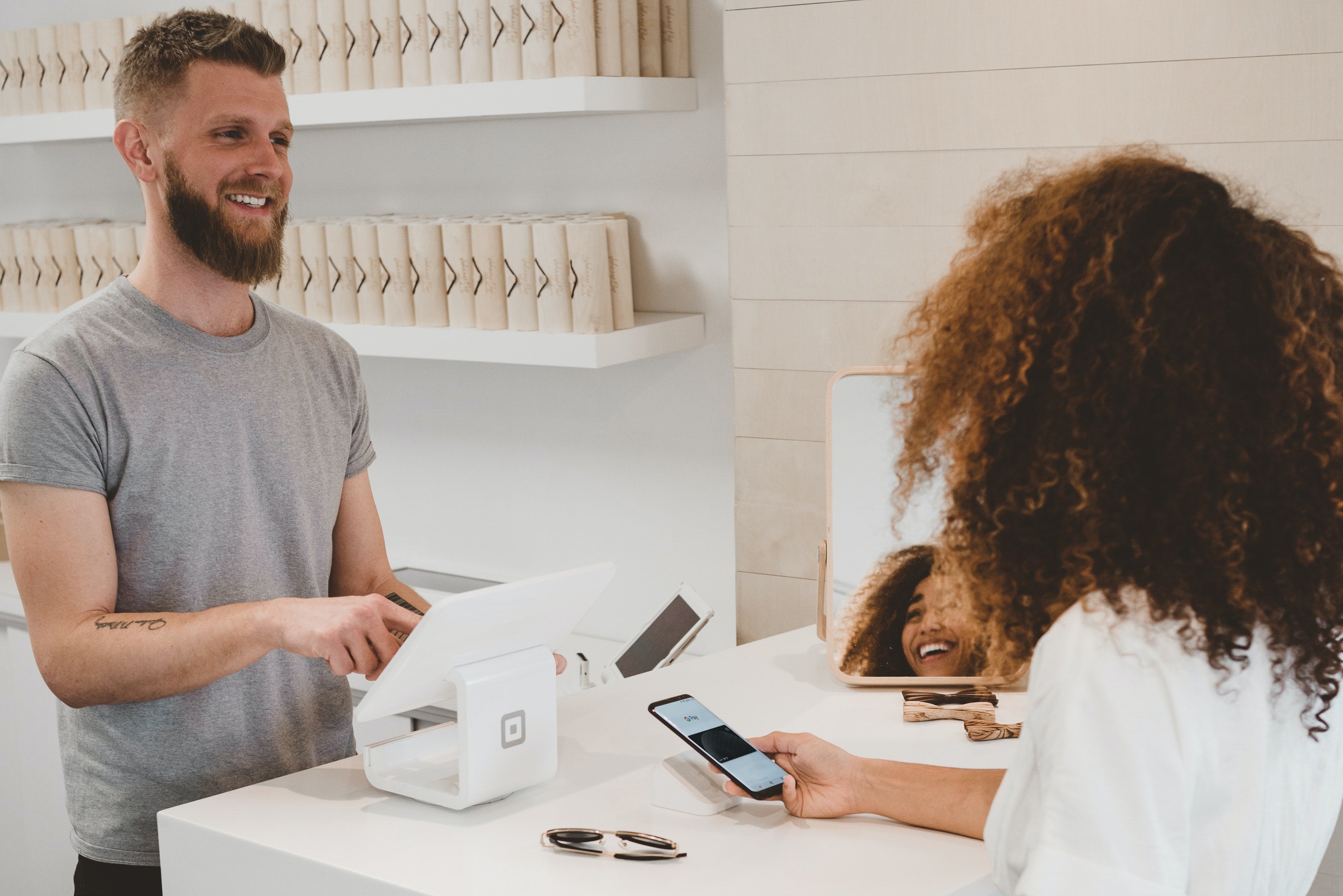 Only businesses that succeed are the ones who know their customers better than their competitors, whether their needs, their preferences, or their demands. As a business, you may or may not be aware that every third Thursday of January, April, July, and October is dedicated as a day to "Get to know your customers better." One day of each quarter is devoted to customers, and it acts as a reminder for businesses to connect with customers. It provides tremendous value to your business because you learn about your services/ products and the changes you can make to make them better. It is also a perfect time to thank your customers for choosing your business. 
Many businesses overthink and make knowing and thanking complicated - it need not be; you can accomplish both by creating custom promotional items according to your business. Of course, you don't have to wait for these days to connect and thank your customers. You can do that any time of the year, but the principles remain the same. 
Benefits of knowing your customers: 
Helps to build your brand:

 Knowing your customers helps build your brand by implementing better marketing strategies and increasing service and product qualities. It is more accurate for companies in the startup phase; knowing your customers will help to tailor your every move towards success. You can see it everywhere organizations spend huge dollars on market research before launching products/ services. 
Increase consumer confidence:

 When you understand your customers, you can provide better products/ services, increasing customers' confidence in your business. Every customer is different, but their basic needs are the same, i.e., better quality for their money spent. 
Meeting expectations: Customers have some degree of expectations from your business, and you can achieve them by knowing your customers. It will also help up their satisfaction level. 
Repeat business: Knowing your customers is vital for repeat business from them. It is about five times more expensive to get a new customer than to keep your old ones with you. 
Businesses don't know their customers as well as they like to think:
It might sound harsh - most businesses like to think they know their customers, but they don't. Most organizations spin the wheel and speculate, and they also don't try enough to connect with customers. Personalization is the name of the game, everything from their experience to providing value to them with promotional products. 
In the US, 80% of customers have at least one promotional product, while the average is ten products. 
60% of consumers keep promotional products with them for around 2-years.
63% of consumers giveaways their promotional products when not needed to other people. 
Promotional products get 500% more referrals from customers. 
Here are 5-benefits of using custom promotional items to connect with and know your customers. 
Budget-friendly connection method: 
Getting to know your customers starts with making a connection with the first—every organization dreams of having a surplus marketing budget to make a connection with customers. But, the reality is different; organizations struggle with the budget. It is even more challenging for startups and smaller companies; they require the most. For making connections, promotional products are the most effective on a budget. It gives you the freedom to create helpful products according to your business image and customers. 
It provides you with dual benefits as you can also ask for their feedback about your company's products/ services by giving promotional items. 85% of people like to do business with organizations after receiving promotional products, and people are more than willing to share their opinions after receiving a gift. 
Creating brand recognition and repetition:
People need to recognize your brand for a business to be successful. Regular competition increases with several companies propping up for the same products/ services and fighting for people's attention. Promotional items help create brand recognition. When you provide a helpful article, people are likely to use them in their daily lives, generating brand exposure. 89% of consumers can recall the organizations' name even after 2-years of receiving promotional products. 
Better exposure and connection: 
According to market research by Ppai.org, 76% of people can recall the organization's name after one year of receiving a promotional product, compared to 53% of people who can remember the business name they have seen on ads on their devices. A promotional product like a custom t-shirt, socks, patches, mugs, etc., is in front of our eyes, and our subconscious mind creates a connection between the product and the business. People start to think if the company giving the promotional product is helpful, they must know them better.
Work as your business card:
Business cards are the first step in getting to know your customers. When you give your business card to prospects, you hope to receive a query from them, but most business cards end up in the trash. Promotional products with your logo and contact information printed on them are superior for generating curiosity and interest in your business. They also make a far greater impression, and you can ask for their opinions about your business after some days. With the technologies available today, you can print QR codes on items like mugs, t-shirts, and even socks, providing a link for people to your social media page. 
Generate customer loyalty:
Awarding people for doing business with you will guarantee you are in contention for their future business. You need to ensure you are only giving high-quality items because, as we mentioned above - people start associating the products with your business. Keeping a customer loyal is 5-7 times cheaper than acquiring a new one. 
Now that you know the benefits of knowing your customers and using promotional products to connect and get feedback, it's time to utilize some tips: 
Avoid making assumptions: Making assumptions about your customers is a recipe for disaster; customers' preferences evolve with time. Any tactic that might be successful last year might not work this year, so you need to get to know them better constantly. You can give them promotional products like t-shirts, hoodies, keychains

, etc., and ask for their preferences. 

Use the power of social media: Social media is a beautiful tool to know and interact with customers. However, it is a shame only 38% of organizations use these platforms to get to know their customers. People are pretty active on social media platforms expressing their opinions and feedback. As a business, you can give people promotional products and ask them to share their needs from your products/services. When someone posts and other people read, it generates curiosity about your business.  
Events organizations: Holding an event and participating in trade shows and conferences is one of the best ways to get to know your customers. You can find every type of customer in these public events like satisfied, dissatisfied, angry. If you have a physical business, you can participate in offline shows, while for online companies, you can get into online shows. For attracting more people, you can hand out promotional gifts. 
Conducting surveys: is one of the best methods of getting an honest opinion about your business. It is an age-old method that has stood the test of time. Today's technologies don't take much effort and resources; you can create a survey on your website and social media page. For encouraging more participation, you can give small promotional products like custom keychains

. 

Creating a persona: businesses develop the persona of their ideal customers when they are trying to launch a new product/ service. But, they don't do it regularly; we have already mentioned customers' evolving preferences. Updating it from time to time helps to gauge their needs better. You need to create in-depth information like their education, family background, etc. It would also help to hand out perfect promotional products. E.g., you can hand out promotional athletic socks if you know the person is into fitness. It would help to create a stronger, meaningful connection. 
Getting reviews: Whenever you make a sale, you need to ask for customer reviews to better your business. Reviews are a gold mine for information, and honestly, analyzing and working on them will help get ahead of the market. Promotional products can help here; you can reward customers with something like the company's mascot plush toy for providing detailed reviews. 
Getting to know your customers is not a one-time job; it is a never-ending process. You have to keep trying new methods to learn and connect with your customers. Promotional items can help you in your endeavor; however, you need high-quality products from a reliable manufacturer. EverLighten has been in custom promotional product manufacturing for over eighteen years. They have helped startups, small, medium, and large organizations connect and know their customers better with high-quality custom products like socks, t-shirts, hoodies, keychains, plush toys, hats, pins, and patches in twenty-three countries. 
Best pricing: They provide factory-direct pricing because they own a factory and are not intermediaries. 
Quality in every product: They use high-quality materials and processes to produce products. 
Real people, real service: EverLighten loves helping people and providing help from quotes to delivery. 
They make you look great: Every customer gets help from their in-house designers for bringing designs to life. 
No minimum: They accept every order and don't place a limit on the order size. 
Worldwide shipping: They provide worldwide shipping with order tracking. 
For more information, queries and designing, visit EverLighten.com.