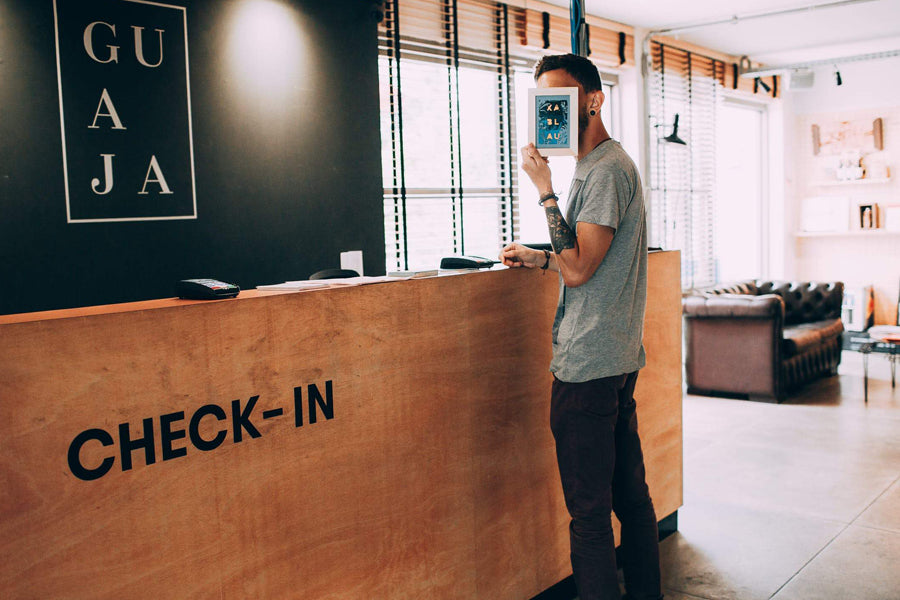 Before
jumping
directly to how to do hotel marketing effectively, we need to understand what
is
hotel marketing, first. Hotel Marketing is an umbrella term for other marketing strategies and techniques hotels use to
promote
their services; for the sole purpose of alluring new customers by leaving a positive impression. In simple words, it is about showcasing your hotel as appealing as possible to their
potential
guests; so hotels can increase the footfall at their grand luxurious living facility.
In this digital era,
everything
in the world is just a click away. So, in recent times, hotel marketing happens offline as well as online. Hotel brands seek to
maximize
their presence through
website
traffic, official social media handles, email, and a variety of other offline and online channels.
Hotel marketing plays a
vital
role in
attracting
new bookings and optimizing revenue. Your marketing messages should be eloquent enough to spread awareness of your hotel. You can also
display
facilities, values, and
unique
selling
proposals
to help potential guests to make up their
minds.
To do hotel marketing effectively, you must
focus
on the latest trends online and offline.
How much should hotels spend on social media marketing?
Everyone talked a lot about Social media platforms and how they take advantage of their users' behavior after watching a documentary on a popular streaming website. People are becoming more cautious about each click, every like, and every step they take on these platforms. It's unfair to say that users are the only victims here. Even businesses have become prey to the
expanding
costs of marketing and
maintaining
their social media accounts.
After every new application, platform, or feature
getting
launched, hotels and other businesses' marketing cost skyrockets significantly.  There are costs of curating content, paid advertisements, lead generations, and many more. The companies
slowly
understand the piling costs of
handling
social media, and they are cutting the costs from hotel marketing budgets. The perception of social media is fading away. They are
focusing
on a better return on
their
investment.
They are opting for a more practical approach and asking the right questions like, how do we maintain the brand's standard without doing
expensive
photos
or video shoots? How
can
social media profiles
create
a better impact with lesser posting? So, to do this effectively, a hotel or business should focus on those marketing channels that perform well despite low costs.
You must set your goals and priorities so that you can allocate proper funds to
crucial
channels. You should also
fulfil
your sales team requirements to
win
more deals. When you do all the things that are
necessary
for your firm without compromising, and you still have the budget to advertise, that's the amount you should spend on social media.
Why you cannot control your marketing cost?
When
you
hire
a marketing agency,
there
is a possibility that the same marketing agency may have been working with other hotels as well. Now think about every hotel getting the same marketing ideas, tools, designs, and
databases.
There is no differentiation between your hotel and others.
Mid-sized hotels may not have an appealing website. They purchase the domain name for the sake of credibility and existence in the digital world. Some of the websites will look like ready-made templates from WordPress. When your hotel's website is built on a basic template, and you have nothing besides
stocking
photos, then the visitor may not be willing to pay a visit.
A website should convey the story of a brand and
reveal
its personality. It's impossible to find similar templates for everything your hotel or brand stands for. When you want your visitors to have a unique experience visiting your site, then you should try sharing more than photos on your website. It should display your unique F & B outlets, meeting and events space, local culture, and charm
surrounding
your
neighbourhood.
Very few companies or brands pay attention to their SEO. They take it very
lightly
, but if you implement SEO effectively, then your brand's visibility may improve leaps and bounds. When it comes to traffic generation campaigns and handling SEO, hotels only
scratch
the surface. You can easily optimize your page for more targeted search terms that would
generate
high returns and increase the footfalls.
People like to
invest
their time and money in authentic experiences that represent the local culture and lifestyle. They want to discover the little secrets of the land, want to experience bold adventures, and see the spots which an ordinary eye would miss. When your local staff handles the online marketing of your brand, they will be able to bring more personal stories and secrets that will help drive bookings and help your visitors get authentic experience.
Promotional gift ideas for hotel promotion

 
Customized Pens
We use pens in our day to day lives. If you want your brand to get noticed, then you should offer custom pens to your guests. This way, they will promote your brand after leaving the hotel premises as well. If your custom pen is decent enough, then your guests will not mind using them in their daily routine, and your brand will reach a wider audience through those custom pens.
Custom toe bags are useful to keep household items. You should take advantage of this opportunity and keep up with brand consistency by providing custom toe bags to your guests and visitors. They will
engage
with your brand throughout and will
realize
your dedication to making their experience truly
memorable
.
Custom made
tambourines
can
be used to create remarkable guest experience. While roaming around the resort, your guests will need something joyful and
playful
to keep them lively all the time; custom
tambourines
can
help you achieve that. If your guests receive custom tambourines, then they will use them in various forms, for different games, or just for musical purposes. A family with kids will mostly love custom printed
tambourines
as
a gift because their kids will have something to look after during their stay, and parents will not worry about keeping their kids cheerful all the time. It is a win-win situation for both as your brand will get the desired exposure through custom made tambourine.