What is the process of ordering and making custom patches?
|
Mar, 16 , 21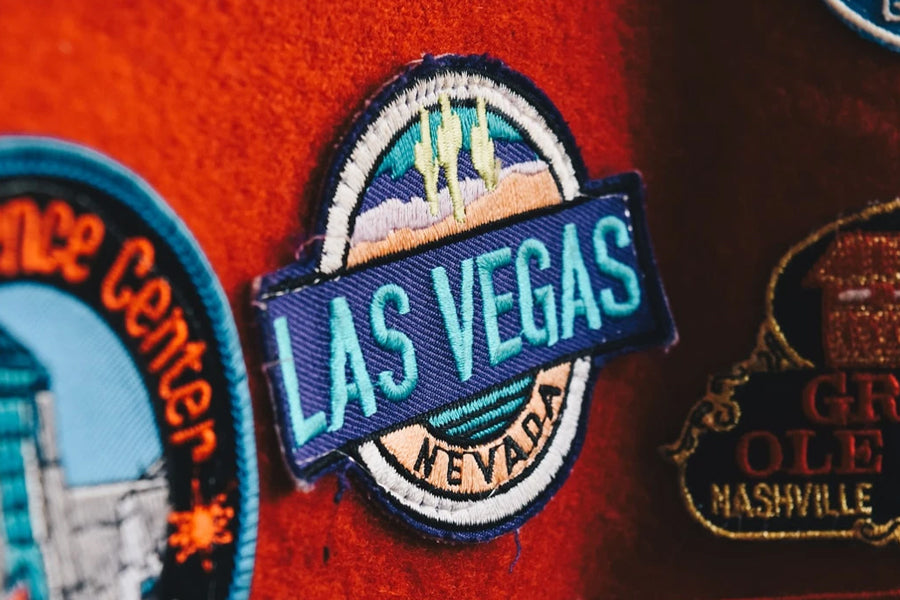 In this article, we will read about the process of ordering and making custom patches. All types of patches like custom chenille patches, custom leather patches, custom woven patches, custom printed patches, custom name patches, custom bullion patches, and custom embroidered patches are perfect for amplifying wardrobe and adding a personal touch to products like backpacks, beanies, jackets, and more. Custom patches symbolize membership to a group or an organization as well. People who often wear these custom patches feel proud of themselves for being part of that group or unit. You cannot manufacture or produce or design custom patches as per demand as it requires a minimum order quantity of 100 units. They are similar to lapel pins and key chains in terms of minimum order requirements. If you are thinking of ordering or curious to learn the process of creating custom patches, look no further. Here, we have put together a manual to help you get started.
Introduction to custom patches option
Let's take a look at some of the different patches options you can choose from.
Types
Custom embroidered patches
When a fine fabric backs high-quality threading and comes up with a unique design, it converts into a wearable form of art. Custom embroidered patches are very popular and the most traditional option available in the market. You can select it when you have a high-contrast design that needs depth and texture.
Custom woven patches
The combination of thin threads and a tight weave produce custom woven patches. They are best for stylish work that requires crisp details. You can select it when you want to display a unique logo or small lettering effectively.
Custom printed patches
Custom printed patches are the picture-perfect illustration of your design with a high level of detail and plenty of color options. No other patches provide these many color options. You can select it if you want to depict your design as real as a picture.
Custom bullion patches
Custom bullion patches are called crest patches as well. In this patch, small pieces of artwork create 3D designs with tight wire stitching. It gives your patches a unique shine and texture, making it a perfect option for classy logos. You can select custom bullion patches for creating a patch that is long-lasting as well as looks beautiful.
Custom chenille patches
Custom chenille patches work best for designs that have large open areas of color or where a large patch is required. Select custom chenille patches when you want to convert your simple design into a timeless fuzzy style.
Custom leather patches
Custom leather patches can convert any apparel or accessory into a high-quality, classy product. You can also fully-customize it by choosing the size, embossing, and color of your custom leather patches. Select custom leather patches if you are looking to affix a classic, urban, trendy or natural look to a product.
Custom PVC patches
When you are looking for something tough, bold, and unique, you should choose custom PVC patches. These patches provide three looks with their rubberized style and can live through any extreme conditions. You can select this option if you need a durable custom patch.
Material
You can select the material of your custom patches as per the chosen design. Custom patches like custom chenille patches, custom leather patches, custom woven patches, custom printed patches, custom name patches, custom bullion patches, and custom embroidered patches will suit different materials. Each of them will look best on certain materials while not be as fitting on other materials. If you want to look appealing, then you have to select materials wisely.
Backing
There are various backing options for custom embroidered patches. You can choose from plastic backing, iron-on backing, adhesive backing, hook and loop backing, pin back backing, or magnetic backings. No backing is also an option to choose from.
Thread
You can choose from metallic threads and neon threads. There are multiple thread color options to choose from. If you do threading carefully, then your design will look more beautiful. Having too many elements on a single design can make it look cluttered. You have to give space for details so the design remains recognizable.
Border
There are two border options:
Merrowed borders cover the outside of the patch and are slightly embossed. They are possible on designs that are not complicated. Simple shapes like a square, oval, circle can have merrowed borders.
When it comes to covering complex shapes, die-cut borders can do the trick. If your design has complex elements or edges, die-cut borders will be most appropriate. There is no significant price difference between the two border options.
Embroidery percentage
Embroidery percentage is the amount of your patch covered with thread. Custom patches are embroidered on a fabric called "twill." You have to consider your design before deciding on your embroidery percentage. When your patch is covered with less than 100% embroidery, then a part of your twill will be visible. It resembles the background color. If your design has a solid background color, then an embroidery percentage less than 100% may look good.
The process of ordering custom patches
The process of ordering custom patches is fairly simple, but let's go through them, step by step:
Choose your options
After making sure how your custom printed patches or custom embroidered patches will look, you will have to choose the material, fabric, patch size, the number of patches, the shape of your patch, and color options. It will give you an idea of how your patches will look. If you need assistance while choosing your options, you will get it from assigned artists.
Submit your design
After getting a satisfactory digital rendition of your custom patches, you can upload and submit your artwork to a free-design service and wait for the wizardry artists to turn your vision into reality in no time at all.
Approve a sample
After uploading and submitting your artwork, the next thing you have to do is to approve a sample. The company will replicate your design and send it to you for your approval. You have to notice the small things and suggest changes if you feel so. There could be color changes or minor design changes. If everything looks good, then your design goes for production.
Receive your patches
After you approve a sample, it usually takes about 2-3 weeks for the completion of an order to ship it to your doorstep. Many companies provide free shipping, the option for quick delivery is also provided at lesser charges. After receiving your patches, use them as you please.
We are confident that you have understood this whole process of ordering custom embroidered patches. Are you ready to make your first purchase from EverLighten?
The process of making custom patches
You can make custom patches in any shape or size, using any thread or edging. Equipment like plotter it cutter machines can fasten your process. You can start making them with little more than a sharp, pointed scissor and water-soluble backing.
In every case, the creation of a custom patch starts with outlining stock patches. Then, you will have to edge your patch using embroidery machines. You have to digitize your shape with placement lines, then put a zigzag tack-down stitch just narrower than you want the finished edge, and finish it with a dense satin-stitch border about 3 mm wide and overall larger than a millimeter base material you have cut.
Use a matching-color bobbin thread for an extra-clean finish on the final border for a wrap-around look.
The patch making in both types: Pre-cut and in-the-hoop, starts with solid water-soluble backing. Water-soluble backing is more appropriate than a thin film as topping for textured garments will not be sturdy enough to hold heavy stitching without a tear or loosening. If you are unable to find water-soluble backing, use layers of thick films specially created and marketed for the creation of custom patches.
Create placement stitches
You can manage stitching steps on the machine by putting each element on a new color change in the software, so the machine gets a signal to stop between stages.
Pre-cut:
The first color of the design should be considered as a standard placement line. After that, you should adhere to your piece to the backing.
In-the-hoop:
Before running the outline, you should put larger fabric than your finished area on the backing. After finishing the early steps, you can remove the hoop from the machine and carefully cut the extra patch material outside of the line.
Use tacking stitches
Sew the wide zigzag tacking element in the following step. After your material gets attached to the backing, stitch your central design, leaving the last color change for satin-stitch edging run. You will have to make sure that your piece does not release prematurely from the backing while cutting the final border's dense.
Dissolve backing of the patch
After following the above-mentioned steps, all you have to do is dissolve the backing. Firstly, cut away as much of the excess water-soluble backing as you can from your custom patch before rinsing. After that, follow instructions for removal recommended by the manufacturer of your backing. Once it rinses clean, you will have a finished edge with thread wrapping to the back of the emblem.
We hope that you understood the process of ordering and making custom patches. It is quite a simple process that offers a world of various possibilities to express. We hope that you get inspired by this and start sewing your custom patches.