How to develop sports culture?
|
May, 20 , 21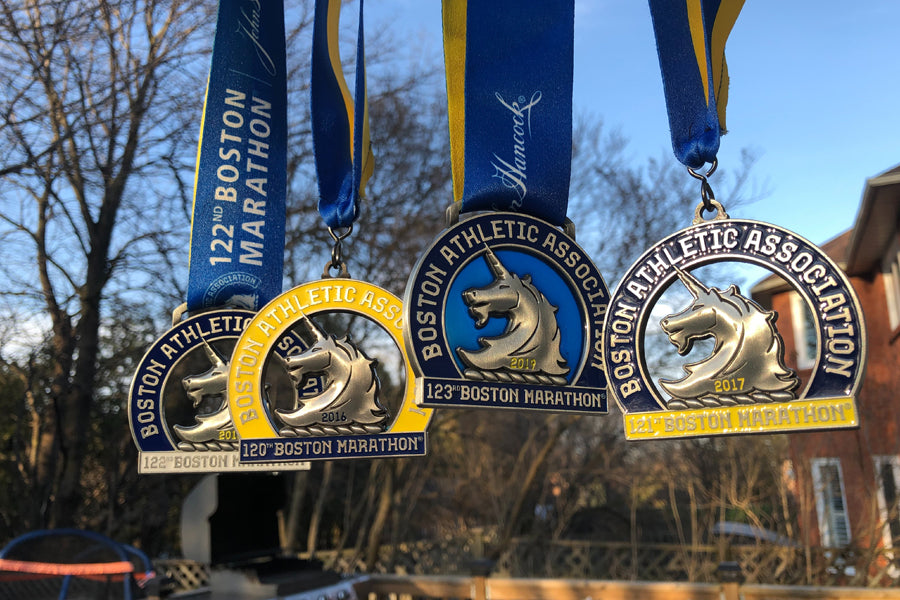 Developing a club culture is very important because the internal structure of your organization or club has a massive behavioral impact on coaches and players. It overall establishes the culture of the sports club and develops the notion among people. Supporters of your club will remember you as a unit when your club culture is well-defined and organized.
How to develop sports club culture?
What is club culture?
The general perception of club culture is negative. When teams do not perform as per their caliber, then they may start blaming the dressing room's toxic environment as a reason for disappointing results. Suddenly, you start noticing the shift in narrative. The talks around performance dip, and you start hearing about club culture in leading events. But it is not as negative as it is perceived. You should see club culture positively. If people view your sports club in a positive light, then you will start noticing the increase in sports club membership.
Club culture is defined as the expression of a team's values, attitudes, and beliefs about sports and competition. It also establishes whether the sports club and team's focus is on fun, mastery, or winning. You can understand their mindset through activities of individual accomplishment or team success' promotion. A club should identify its goals to achieve its mission in the shortest duration. Club culture can easily make or break any team or sports club.
Ways to develop sports club culture
Developing a positive and winning sports club culture is very important for the team as each player's performance is dependent on it. Infusing positive club culture offers several benefits on and off ground. For prominent sports clubs and teams, performance and results are a key element of success. Therefore, they build a culture that supports high-performance. Their beliefs and practices focus on nurturing optimal performance in various leagues. They are also adaptive towards managing conflicts to improve the team's performance.
A sports club that is open to new learning and is flexible to change for performance growth is subjected to success more than any other team. Club culture should focus on growth, creativity, problem-solving for better results.
1. Have an awareness of your team's own culture
Study the culture of your team and take time to analyze it. Know about the predominant values, beliefs, behaviors, and vision your sports club have. If you find any scope of improvement over there, then work towards it and encourage each other to bring positive change. You should analyze the past performance of the team and how it impacts the overall club culture. Find any setbacks, challenges, or conflicts and overcome them by promoting new thinking and ideas. If you want to bring change, first understand what should be changed and how it impacts the sports club.
2. Encourage your team to create a team culture
Culture is not firm. It doesn't stay positive or negative. It is dependent on the mindset and psychological momentum of everyone in your team. Positive or negative, both attitudes are infectious for your club culture. If everything goes as per plan and you get expected results, then no questions will be raised around management. The moment outcomes start crumbling, everyone will question every combination and decision made. Eyebrows will be raised, and you will see the blame game and faults everywhere. But, you have to understand that it is everyone's responsibility to control the environment of the club and team. If you want to support and promote a particular culture, then take ownership and start putting it into practice.
3. Encourage team unity
Results do not go in your favor every time. Therefore, athletes and team members have to be adaptable to any experiences. They are together in good things and bad things. All of these experiences are dependent on the priorities of the team. If you want to see the true character of a particular unit, then study how these teams learn to deal with challenges together and how they overcome those challenges. It reflects true unity and reliability in each player, and they become more confident about each other's talents for better performance.
4. Identify challenges and conflicts
Conflicts and challenges are constructive ways to resolve hidden doubts and concerns with the team. It keeps players on their toes and inspires individuals to think of substitute ways of solving a problem and overcoming challenges. Constructive criticism is helpful for anyone. It ignites the discussions and conversations around solving and dealing with monumental conflicts and challenges. Sports clubs supporting honest and open dialogues often find different ways to succeed in resolute situations without taking personal offense.
5. Encourage group discussions and develop ideas 
Group discussions allow teams to bring change to their club culture. It should involve the whole team, including athletes and coaches. It offers you an opportunity to discover the leadership qualities among players. A healthy team discussion about the team's future can help you work towards the same goal.
6.Include everyone because the team defines everyone
Captains, leaders, or coaches are chief in a team, but to maintain a sustainable club culture, everyone has to contribute equally. Everyone work towards similar visions and results. They support the same morals and expectations.

Medals for sports club
Players crave recognition. Medals and awards are the best ways to boost the morale of any player. They practice hard and improve their skills to perform well in several organized leagues. Many sports clubs also spend a decent budget on buying custom medals, custom awards medals, custom race medals, custom running medals. They honor them with a tempting title too. Let's check some of the unique ideas to boost morale within your team.

Most valuable player
When you have a most skillful player in your unit who delivers his best to keep the team on the winning side. It is your duty to reward him for his efforts, accomplishments, and achievements. The most valuable player award is the most esteemed award. You can study professional sports and discover how they decide MVP candidates, and implement those findings when making your decision. Focus on the strengths of each player that becomes the driving force behind the team's success. The title itself suggests that this player off your team is significant for the team's success, and if you take him out of the team, then you lose a chance of winning.

Most improved player
The most improved player's award stands for the improvement the player has shown during the specific period. Anyone should not take it negatively. It is very important to encourage a player and allow him to flourish with natural skills and abilities. It is not as rewarding as the MVP award, but you should recognize a player's effort after the hard work they put behind their craft.

Best offensive player
It is not related to being offensive off the field or saying offensive things. In many games, players have to play aggressively to change the game of put points. You can consider being aggressive as offensive over here. These players have the ability to turn a game on its head through their offense. In a baseball game, an offensive star's responsibilities will include breaking down batting averages, home runs, and RBIs. In basketball, players who score points consistently are considered offensive, and they are the best assets to their team. Therefore, their team gives them custom medals and awards.

Best defensive player
As the old sayings go, defense wins championships. But, in today's times, aggression has overshadowed defense. Hence, rewarding the defense has become vital. Players who prevent others from scoring also contribute to the team's success. Groups that focus on defensive schemes create pressure on opponents and creates more opportunities to score. This award is given to those who have the impact of changing games by defensive games. Focus on players who create exceptional turnovers.

The leadership award
In every team, each player has a specific role. Good leaders help you win the biggest tournaments. They push players and help them improve their raw skills. Eventually, it all reflects in their team's performance, and everyone gets better. Leadership is beyond captaining the squad on the field. This award is for those players who encourage each other to put the best performance and give 100% effort in practice every day. Leaders lead from the front and set an example by performing rather than talking.

Rookie of the year
A new player to the game who performs exceptionally well becomes a rookie of the team. You should support and encourage these talents as well. Thus, the rookie of the year award is originated.

Best teammate award
A team is a combination of different personalities, and the best teammate award can be given to the player who brings everyone together. The player who becomes happy for the success of his team, screams hardest when his team performs well, gives high fives when someone does well, and supports the player who is finding it hard to deliver, are considered the best teammates. The player who has these qualities is eligible for the best teammate award.
You can give custom medals, custom awards medals, custom running medals, and custom race medals as rewards to recognize these players' undying efforts for the success of their teams. This way you can develop a good sports club culture.