How to choose between different fabrics for promotional merch
|
May, 10 , 22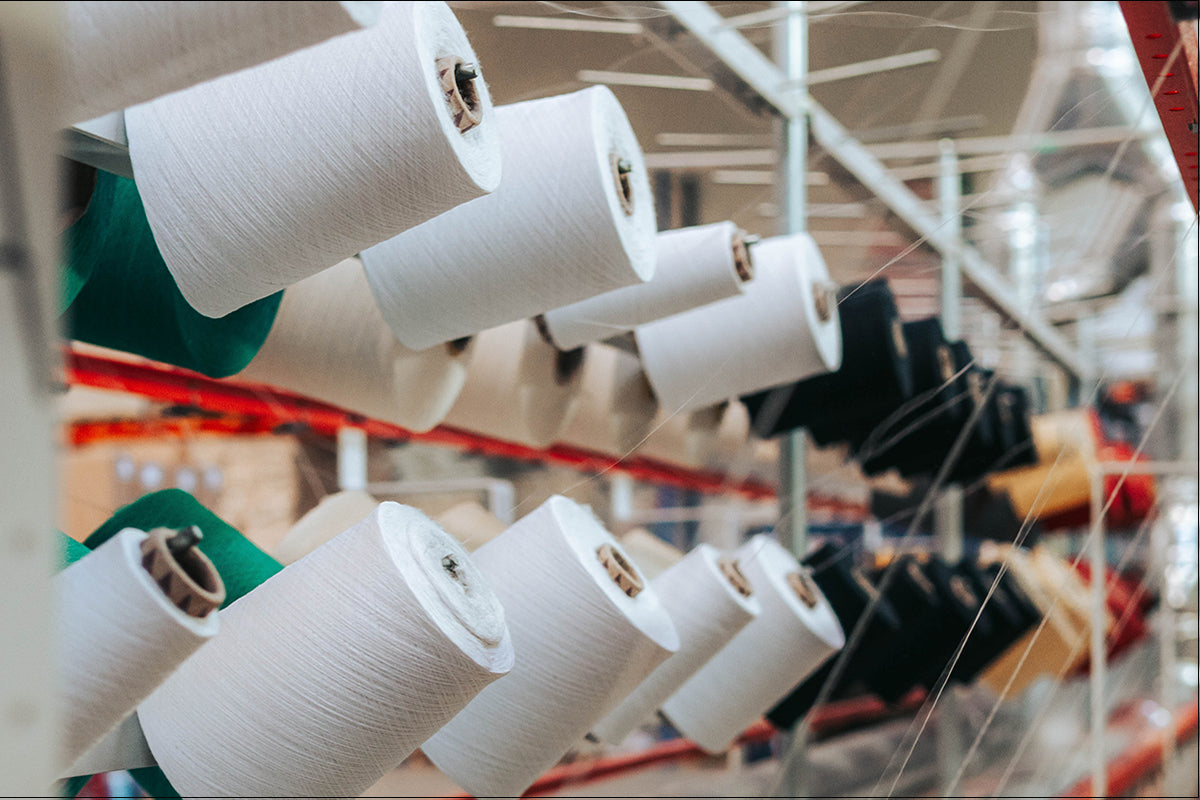 Marketing teams work hard to develop various promotional campaigns, including which products to use. Despite doing all the hard work, the promotional merch might not make an impact if you choose the wrong fabrics. Using the cheapest materials to save some budget is pretty tempting, but this move can backfire. Think about its impact on the brand image and your audience. You also have to understand the choice of fabrics impacts the design. There are plenty of materials available, including natural and artificial; it can be confusing to choose according to your requirements. This blog will explore three of the most popular fabrics, i.e., cotton, polyester, and blended, to help determine the best for making a positive impression. 
Without further adieu, let's dive in: 
Cotton
It is one of the oldest fabrics used by humans for making clothes and is the most widely produced natural fiber on the Earth. Cotton is durable, comfortable, color retainable, and suitable for most printing processes, hypoallergenic, making it the most popular fabric for clothes, accessories, and more. 
Feel and wear: 
Cotton is pretty versatile; you can easily weave or knit it into various fabrics. E.g., Denim, flannel, jersey, muslin, canvas, each with a different feel and wear. It is soft and breathable, making them suitable for warm and hot regions. You don't know which person receiving your promotional merch is allergic to which fiber; since it is hypoallergenic, it is perfect for people with sensitive skin.
Cotton is non-clingy, so it is perfect for slightly looser comfortable fitting. However, it dries slowly, so if you are looking for athletic/ activewear promotional merch like t-shirts, socks, etc., avoid using 100% pure cotton.
Printing performance: 
Cotton apparel is ideal for printing your business logo, design, and texts. The design comes out crisp and opaque, making it visible easily. The print opacity is proportional to the thickness of the apparel; however, DTG printing doesn't come as solid on thick cotton apparel like sweatshirts as they do on t-shirts and socks. It would help if you kept in mind that different products will feel different because of manufacturing techniques. 
Durability: 
Cotton is quite durable, making it less susceptible to accidental rips or tears; they provide a brand impression for a long time. E.g., a high-quality custom sock with your logo will easily last 1-2 years. However, like any natural fiber, it shrinks at high temperatures. It is advisable to use cold water, using less detergent and bleach to prolong the life. When machine washing, you need to use a gentle cycle setting to avoid color fading. You can't expect receivers to know it all, so please provide caring and washing instructions on labels. Remember, a longer promotional product life will benefit your brand. 
Polyester
Polyester is one of the most popular artificial fibers made from synthesizing petroleum used in various industries, including apparel. It is relatively new in the merch industry, first used in 1941; it fast became popular because of its durability and versatility. 
Feel and wear: 
Polyester apparel is lightweight and softer than cotton, making it ideal for sports and activewear like t-shirts and socks. Since it traps sweat against the skin, it feels damp in hot and humid weather; it feels warm in cooler weather. 
The apparel made is light, thin, and slightly clingy on the skin. It can cause slight irritation to people with sensitive skin, but you can avoid the issue by blending it with other fibers. 
It is stretchable, ensuring comfort in fitting clothes, and it doesn't shrink or lose its shape even after wear and tear and rough use, getting back into shape quickly. 
Printing performance: 
After the invention of polyester, it was pretty challenging to print on it. Still, thanks to special dyes and advanced printing technology, it is now possible to achieve high-quality print quickly. The colors are vibrant and don't fade with time. However, printing on polyester apparel is expensive compared to cotton. 
Durability: 
Polyester is durable and resistant to wrinkles, shrinking, and color fading. It is also easy to take care of when dirty; it is less absorbent than most fabrics, so it doesn't stain permanently. You can prolong the life by washing in lukewarm water with detergent and then tumble drying at low-temperature settings. Please provide the washing and care instructions on your promotional products; it will show your care for people. 
Now that you are familiar with both the fabrics, let's compare them side by side to give you a clear picture: 
Feel and wear: 
Properties 

Cotton

Polyester 

Soft 

Yes

Yes

Silky

No

Yes

Breathable

Yes 

Less than cotton

Clingy

No

Yes

Lightweight

No

Yes

Fast drying 

No

Yes

Hypoallergenic

Yes

No
Printing: 
| | | |
| --- | --- | --- |
| Properties | Cotton  | Polyester  |
| Color vibrancy | Yes | Yes |
| DTG | Yes | No |
| All-over method | No | Yes |
| Durability  | Yes | Yes  |
| Material  | Thicker is better | Thinner is better  |
| Budget  | Cheaper  | Expensive than cotton |
Durability: 
| | | |
| --- | --- | --- |
| Properties | Cotton | Polyester |
| Tearing  | More than polyester | Less than cotton |
| Shrinking | Yes | No |
| Wrinkling | Yes  | No |
| Color fading | More than polyester | Quite less  |
Before you make your final decision, let's take a look at some of the popular blended fibers: 
Blended fabrics: 
As the name suggests, these fabrics intertwine different fibers to create a yarn with two or more materials with unique properties. You can use different types, depending upon their pros. Various blends have been created throughout the years, each catering to a specific need like making the texture better, feeling, increasing durability, or reducing the manufacturing price. Various processes include flock, bale mixing, web, sliver, fiber, and roving blending. 
Advantages of blended fabrics: 
Each fiber has its properties, good or bad, according to requirements, and blending helps combine their good qualities and reduce bad attributes. 
Blending improves the performance of the fabric. 
The process reduces the overall manufacturing cost of the fabric. 
It produces cross-dye effects. 
It optimizes raw materials for spinning and finishing. 
Blending improves the durability of the product. E.g., polyester is blended with silk to enhance durability and reduce cost. 
Cotton-polyester blend (Polycotton):
It is a blend of cotton and polyester combined in different proportions like 80/20, 65/35, 50/50, etc. The combination is pretty versatile and helpful in creating various apparel like t-shirts, hoodies, socks, etc. Since polyester does not shrink or change shape like cotton, the blend is easy to take care of and wash. Cotton makes the cloth breathable and valuable for various purposes, from regular to athleisure. The blended fabric retains bright colors and designs. 
Cotton - polyester - rayon blend: 
Rayon is a semi-synthetic fiber made from natural sources with regenerated cellulose like wood, agricultural products, etc. It is also known as viscose, and different grades of fibers are created for specific purposes. The thread is blended with polyester and cotton to make the fabric soft, stretchy and durable. The material helps make loose-fitting clothing with a snuggly feel. Printing on tri-blend gives a vintage look because the fabric reveals through the ink. 
Cotton - spandex: 
Spandex, lycra, or elastane denotes the synthetic fibers produced by different companies. You can combine them to make a soft, durable, and stretchy fabric. However, spandex is not breathable, and adding more than fifteen percent will make the apparel uncomfortable to wear. The blend also retains its shape and colors and is suitable for various printing processes and sportswear like socks. 
Alternative fabrics:

 
People are becoming aware of environmental issues; it presents a unique opportunity to connect with people using sustainable fibers for promotional merch. 
Bamboo: It is fast becoming popular because of its durability, moisture-wicking, ease of print, and taking care of; these are perfect for socks and t-shirts. The fabric is cool, making it ideal for summer. 
Hemp: The fiber has been around for a long time, but it is becoming increasingly popular. The clothes are durable, comfortable, print-friendly, and sustainable. 
Conclusion: 
Each fabric has its share of pros and cons, so that choice will come down to your requirements. You need to choose the one suitable for your brand image, logo, design, and comfort. However, it would help if you had a reliable manufacturer with experience, expertise, and willingness to help customers. EverLighten has produced high-quality promotional products with cotton, polyester, and various blends for over eighteen years. They have helped different sized organizations, nonprofits, sports teams, universities, celebrities, and individuals produce their custom merch in twenty-three countries. 
Best pricing: They provide factory-direct pricing because they own a factory and are not intermediaries. 
Quality in every product: They use top-quality materials and the latest processes to produce promotional products. 
Real people, fantastic service: EverLighten loves helping; they give various sustainable options, and each customer gets help from design to delivery. 
Designs to impress: With their in-house designers, the design in your head is brought to reality. 
No minimum order requirement: You can order any number of products you need; they accept every order without a minimum limit. 
Worldwide shipping: They provide worldwide shipping with order tracking. 
For more information, queries and designing, visit EverLighten.com.