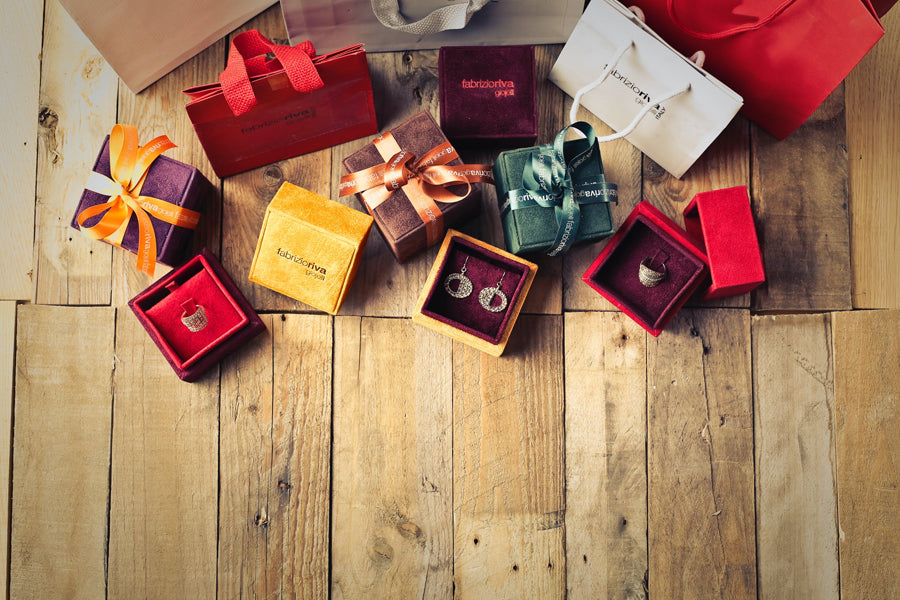 The holiday season is upon us, and we are trying our best to be cheerful amidst these troubling times. The pandemic is not yet over, but humans are fighting with dignity and celebrating each moment with utmost joy and happiness. During the holiday season, people give gifts to each other; even companies make their employees feel special. Employees love the token of appreciation given by their companies for the immense hard work they put in for the success of the organization.
It can be tough to choose a perfect gift for your employees. Your presents should be useful to them, and it will always be a bonus if that gift can display your company's name, logo, and spirit. To meet these expectations, the company usually gifts customized promotional products that are both appealing and useful. There are many options like custom socks, custom medals, custom patches, custom beanies, custom challenge coins, custom baseball caps, custom tambourine, custom lapel pins, etc. Pick a perfect gift and make your employee feel special.
Employees of the organizations who feel valued can make the office livelier every day. Each celebration, milestone, or promotion can give your employee the feeling of cherished and revered. Each gift on holidays can further boost productivity and gives employee much-needed job satisfaction. Employee satisfaction leads to better performance, and better execution leads to financial success, which will help the organization grow its company and a sharp rise in its employees' salaries. Overall, good gifting can engage employees in a much better way.
Choosing corporate gifts may seem an easy process, but a little bit of planning and thinking can make the gifting process memorable and unique, and these personalized gifts will thoroughly and rightly show appreciation for employees' efforts. As we discussed, employees are an integral part of any company's success, so try to show them gratitude with branded holiday gifts in each holiday season. You have to choose the most valuable promotional gifts that will leave a long-lasting impression in the minds of their employees.
So, start your creative journey of choosing the right gift for your employees. Here we are sharing some of the options which you'll love.



Holiday gift ideas for employees

Drink ware
One of the most famous holiday-gifts for employees is drink ware. You can customize it with custom patches or custom lapel pins, which will give drink ware a more personalized touch. A large portion of your employees most-likely drinks beverages, espresso, or tea consistently at the workplace. Hence, superior drink ware can be a valuable and insightful endowment. Consider very much protected tumblers to keep drinks hot or cold on the go. You may likewise need to think about a top-notch mug for your employee's cabin or desk at work. For these various choices, you can give pleasant quality drink ware, complete with your branding. This kind of drink ware is an exceptionally profound gift that representatives will utilize and appreciate.

Earplugs or headphones
Everybody needs earplugs, yet individuals are continuously losing them. Consequently, earplugs or headphones are an incredible gift. Individuals frequently don't have any desire to put resources or invest in high-quality headphones or earplugs after purchasing them quite cheaply. For this reason, consider purchasing branded earplugs or headphones, wireless headphones can also work, or Bluetooth headphones may please your employees this holiday season. Earphones are a resourceful and useful gift, but at the same time are exceptionally smart as well.

Backpacks
A decent quality backpack is a consistently appropriate choice for a holiday gift. You can also think about including your logo or giving custom medals marked with your brand name attached to a backpack. Various kinds of knapsacks will be best suited for different employees, with women more likely to cherish a tote bag, and individuals in athletic businesses are more likely to use a backpack. Many people also like to attach custom lapel pins and custom challenge coins on their haversack, which represent their preferences. The sort of bags you want is up to you, but everybody can generally utilize another bag, making them an extraordinary gift. On the off chance that the bag is of a high standard and doesn't wear out, your representatives will use them for a long time. Another spectacular part of the branded backpacks is that you can use them to package other gifts like the custom tambourine, custom beanies, custom socks for employees. When you select this alternative, you give your workers a gift inside a gift.

Food
Who is not fond of food? Particularly around the holiday season! Branded food products and treats are an exceptional choice for employee endowments. Individuals will consistently feel uncommon and altogether appreciate holiday treats. You may pick a bite or candy highlighting your brand. You could likewise select food products that can be eaten for supper. Numerous organizations decide to leave employee endowments in their work areas, however, you can even customize a food package and have it delivered to your employee's home! Regardless of what sort of food product you select, food consistently makes an incredible employee gift for the Christmas season.

Customized gift sets
Most businesses try to get something pleasant for their employees during the holiday season, yet it can be very tough to select a specific gift. In case you are experiencing difficulty picking a gift, consider a holiday gift set. These sets have various choices in different value ranges, from a business card holder and pen set to a trinket and food set and even beverage product sets. There are countless alternatives for holiday gift sets, and each of those will be assembled and wrapped for you. If you need to get a decent holiday gift for your workers, yet you don't have the foggiest idea of what to pick, pre-packaged gift sets are an incredible choice.
If you want to give a gift set comprising of customized products, you can add custom socks, custom baseball caps, custom tambourine, custom beanies, custom patches into it. You can have something special printed on those customized products to make your employee feel special.

Apparels
Apparels can be an excellent choice as a gift to give to your employees. To truly stand out from the key branded apparel that is usually selected, give your representatives a quality jacket, coat, or downy. You can also gift custom socks, custom sweaters, or custom beanies as the holiday season arrives in winter. It will be a cozy and comfortable gift for your employees. You can also consider adding a custom baseball cap if your employee is a baseball fan. Employees will admire such gestures that you put a thought before giving them gifts.
When you select high-standard apparel as a holiday gift, employees get a present that will last. They will use it for an extended period and also appreciate and be thankful to you for giving them something they really need. Whenever an employee wears custom socks, custom beanies, or custom sweaters, which you gifted, they will remember the exact moment every time. A decent coat will last for quite a long time and help them to recall your brand each time they wear it. If a sports lover employee goes out to watch their favorite team's baseball game wearing a custom baseball cap you gifted, it will hold a special place in their hearts for giving them these precious moments. In a way, you are not giving apparels, you are gifting memories.



Engage your employees with a holiday gift
Any employees would admire having any of the gifts mentioned above in the blog. They will warmly welcome and appreciate such gesture of their employers during holidays or any time of celebration or recognition. Keeping your employees satisfied is very important because they are the representation of your company culture, and they become the brand ambassador of sorts in front of your competitors. Treating your employees as the most important people can prove to be beneficial in the future.
If you are a big enterprise, then managing your gifting initiatives can be a challenge; you have to keep checking the budget constantly as well. Your organization will have to look out for their other ongoing initiatives in addition to the annual holiday gifting. This is where automation kicks in. A huge enterprise will always require some kind-of automation that allows and manages company-wide sends, departmental programs, or individual incentives with equal ease. When a large group of employees is on the payroll, then you will prefer giving rewards and delights, which makes the automation process very easy and far more gratifying.
Competitive salaries, flexible working hours, and additional benefits may entice employees to come on board, but to keep them for the long haul, you may have to show these serendipitous gestures that will persuade your employees to have unbroken faith in you. The surprising gift will always be loved, whether you give them on holidays or while celebrating milestones or give recognition to someone who went above and beyond to achieve a company's goal.
So, if you are experiencing a dull atmosphere at your workplace, then try distributing some of the gifts around. It will give you exemplary results with your employee engagement efforts.