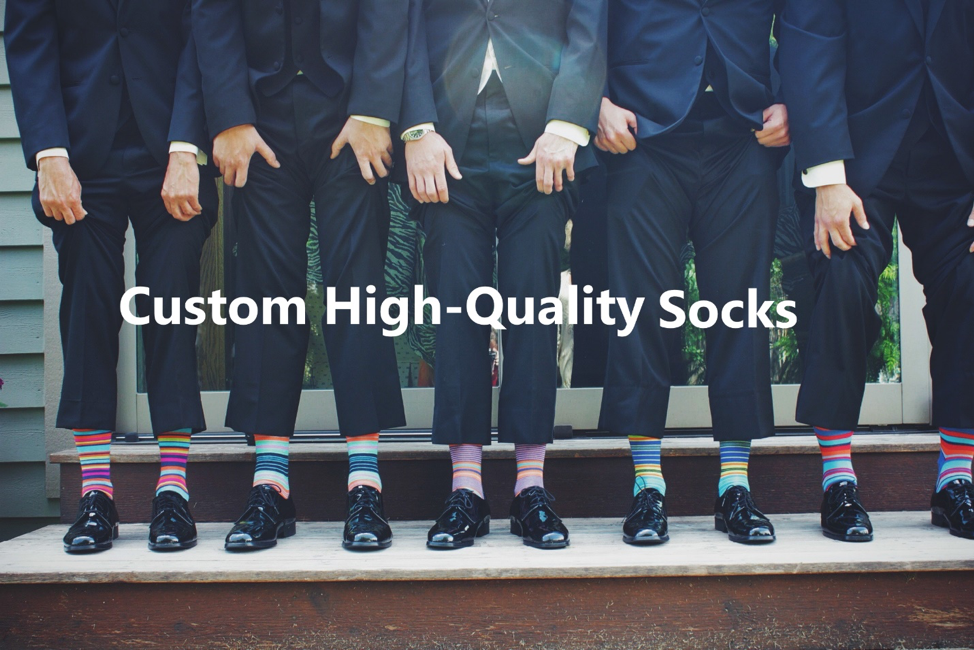 We take pride in creating high-quality premium socks for our clients. We create premier promotional socks and one of the big names in our client list is Google.
Want to know why Enlighten socks are simply the best? Read on.
#1. High quality raw material
The first and foremost thing that makes EverLighten socks amazing is its top-quality raw material. We use only the best type of cotton yarn; combed cotton for our cotton socks. Combed cotton is the material of choice because of its soft and smooth texture. For our spandex range, we use the high quality 4070 spandex instead of the famous 4075 because of the fact that 4070 yarn is stretchier.
#2. Premier sock machines
We use Italian sock machines - Lonati. These machines create firm and smooth socks that are way better than any other type. Custom socks made by Lonati machines have an air of elegance and look better than socks made using other machines and materials.
#3. World-class sock technicians
We are the makers of custom socks; therefore, it is imperative that we hire the best of people to create them. At EverLighten, we have a team of world class technicians who have an experience of more than 20 years. They have worked with the likes of Adidas, Nike and other top international brands and have learned from the best in the industry. 
We have built EverLighten with Passion and Love, this is the reason, we do not take any step lightly. We hire the best of people; we use the best materials and our machines are some of the best in the textile industry. To top it all, we check every single pair of custom high-quality socks for defects. This ensures that our customers do not have to deal with a bad piece ever and EverLighten pair is the best they have ever owned.
Come and create your premier custom socks at EverLighten.  Please visit us at www.everlighten.com.