Grow your followers and earnings by selling custom products on TikTok
|
Feb, 12 , 22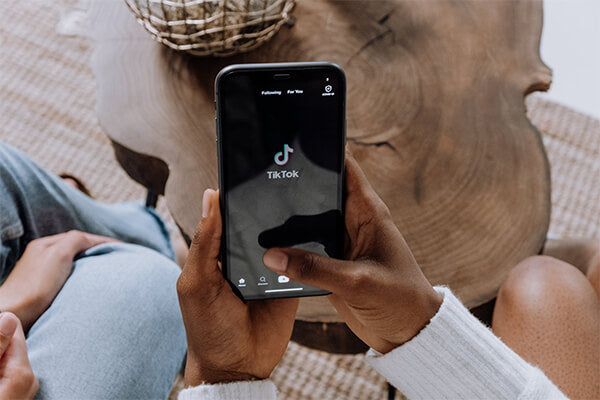 If you haven't heard about TikTok, you must live under a rock. It's the latest craze among people becoming the most downloaded app globally. People, especially young ones in the age group of 18-24, are using it more than Google - can you believe it? The app started as musical.ly, but it didn't become a worldwide sensation until it became TikTok - a bit of a snappier name, we guess. You might think of it as a lip-syncing app, and it started as the same, but it is much more than that. The app hosts every type of short video imaginable, including how-to, dancing, vlogs, comedy bits, sports highlights, eCommerce, and much more. In early 2020, the app usage shot up with the onset of the pandemic & lockdown; people flocked to get rid of their boredom. The app has over 1 billion active monthly users; around 90 million are from the US alone. The rapid-fire content format is quite addicting; people spend approximately 52 minutes a day watching videos on it. It has grown into a platform with influencers and businesses selling their products. You need to jump on the TikTok bandwagon - if you haven't done it yet - and start selling custom products, given its mass appeal. 

If you are still wondering - what is TikTok - just read
TikTok is a short video-sharing app and website - users can share clips for up to 60 seconds. Creators can add song clips or snippets to their videos - the sound library is increasing. You can find every sound from popular movies, series, and other creators'- if not, you can always add your sound. One of the app's strengths is its algorithm, which learns quickly and shows videos that users are most likely to watch. Some of the most popular creators are global celebrities with an enormous fan base but, even if you are not a star right now, the potential of becoming huge is relatively high. Afterward, you can start selling custom products to earn money. Big brand names from every industry use the platform to sell more by creating a community. Trends change fast in the TikTok universe; ride the success wave quickly.
Why do you need to create a TikTok account for business? 
It's the largest social media platform with over 1 billion monthly users. We all are apprehensive about using it as with every new thing but look at Facebook, Instagram, and YouTube's impact on businesses worldwide. The same is true for TikTok as well- if you think about its younger user base who doesn't have the purchasing power, you deny the reality. Modern young people are buying the latest apparel, especially custom items. You can use the platform to sell your custom product quickly, and the best thing is it does not take much time, and it's free. It doesn't matter what type of custom product you want to sell; the only thing that matters is your imagination to incorporate custom merch in your content. Even if your videos don't go viral, there is no harm in using the platform. 
Step-by-step process of selling on TikTok 
Account Creation
Go to the app store or play store from your phone; download the app, and create your account. If you already have a personal account, create one business account. You can switch between both versions with one click. Try keeping your username consistent across platforms so your followers can quickly identify your brand. Connect your Instagram and YouTube account - if you've one - with the account. 
Using a Pro account
The app gives you a choice of using two different pro accounts, i.e., business and Creator. With the Pro account, you can use the analytic tools to see the demographic details of your viewers. You can monetize your videos once you have 10K followers. However, with a business account, you won't be able to monetize your videos; but don't worry, your goal is to sell custom merch. You can add business contact information, performance tracking, advertising, and engagement solutions. To promote your brand name, you need to use a business account. 
Content creation
After setting up your account, it's time to create content. You can create content to showcase product use, challenge videos, etc. You need to focus on growing your community and not push sales. The secret is keeping the content fun for everyone and not being aggressive with product selling. The videos need to grab viewers' attention in the first couple of seconds, or they will scroll. Using relevant hashtags like #smallbusiness, #entrepreneur, #CustomMerch, #customSocks, #customHoodies is beneficial because they will attract the people actively looking for such products. 
Use your creativity for videos and don't copy other people's videos - provide your unique spin to the branding and content. And stop worrying about making the perfect video; the more you create, the better you would become - it's an ever learning process. It would help if you focused on posting as often as possible; it will increase your possibility of going viral. We would suggest you post at least three videos in a day.
Create videos using the unique hashtag specific to your custom item, like, if you want to sell custom socks, create your hashtag #DogFaceSocks and ask your followers to post videos with their pets and socks.
Be consistent and engage with your community
Engaging with your audience after actively getting views, likes, and comments on your videos is essential. Another critical point is to stay consistent; even if you are only posting once a day, you are more likely to go viral than posting 3-4 videos a day and taking a break. It's easier to grow on TikTok than on Instagram or YouTube as long as you post regularly. 
Collaborations with other influencers
You can collaborate with other influencers in your niche and even outside to sell your custom merch. They can help put your products to a broader audience, and another advantage is it feels like organic content even if the video is sponsored. Search with the keywords within the TikTok universe to find influencers. For example, if you sell custom athletic socks, you can connect with fitness influencers showing their workout while wearing your branded socks. You can also search influencers within the "Creator Marketplace"; however, you can also use giveaways for contests if you don't have the budget. It will make your brand viral when people receive free custom logo merch. 
Focus on user-generated content 
For long-term success, you need to focus on user-generated content. Many businesses have focused on users, and that's why their products went viral. You can focus on featuring a specific product in your videos like custom patches and explain to the users about it. Make it look fantastic, and encourage others to post their videos with your patches. Social proof is a natural phenomenon; when people see other people using the same product, they like the item. 
Explore advertising options
For faster reach, you can explore the advertising option to the target audience. You can choose from self-service ad types or ads set up with an Ad manager. For example, you want to sell your thick custom winter socks; with advertisements, you can target people living in colder regions. 
Take advantage of the resource center
The platform provides you with a small business resource center to help business account users grow. You can access templates for creating content, join, and learn from experts through webinars and from success stories of other brands. 
Products that are likely to go viral on TikTok
These days, everyone likes to look unique and showcase their personalities; custom apparel helps them achieve the same. You can start by selling various types of custom merch like Jersey, flannel shirts, T-shirts, hoodies, sweaters, face masks, etc. 
People, especially young adults, follow the latest trends. Many people have used social media platforms to sell socks and turn their brands into million-dollar companies. You can focus on a niche like selling custom athletic socks, or you can sell all kinds of socks using high-quality materials and the latest trends. 
People are slowly but surely becoming environmentally friendly; the demand for custom bamboo socks is rising. You can create these socks by combining themes like cat face socks. 
Custom hats are popular with everyone, including college students, sports, and fitness people. You can grow your business with custom hats of various types, including baseball caps, snapback hats, and custom beanies. 
These are an excellent way to create your unique identity and sell something different and classic. You can start showing various patches like custom embroidered patches, chenille patches, leather patches in your videos; show people how to use them correctly. It's easy to target multiple types of people, like bikers with custom leather patches or sports fans with iron-on patches. Schools colleges have different clubs and social groups, and you can teach them to grow their group with custom patches. 
One of the most versatile items is Keychain; people use and need them in their daily lives. Start creating different functional custom Keychains like bottle openers, flashlights, carabiners, and more; start selling through engaging videos.  
If you think plush toys are only for children, then you are away from the truth; people of all age groups like the comfort of a plush toy. You can start selling to all kinds of people, including custom mascot plush toys for sportspeople or custom selfie toys. 
You have your product and platform ready; all you need is a reliable manufacturer for your custom merch - EverLighten has over eight years of experience in making custom products. They have helped many startups, social media celebrities, and big names get the best products. 
No minimum quantity: You can order any number of products you want- they don't have a minimum order limit. 
Fast turnaround: EverLighten has their factories for dedicated custom products, ensuring the quickest delivery. 
100% quality check: The manufacturing experts check each item for its quality. 
Free design help: They have in-house designers who help complete the designs. 
Product tracking: You can track the products anytime using online tracking tools. 
Dedicated account manager: Despite the order size, every customer gets a dedicated account manager. 
Worldwide shipping: They provide worldwide shipping for free. 
Now, you have all the tools and knowledge to grow your followers and earn by selling custom products on TikTok. For designing high-quality products, visit EverLighten.com. We put our heart and soul into creating every product.