Tips for designing promotional products for events to turn your business into a brand
|
Apr, 21 , 22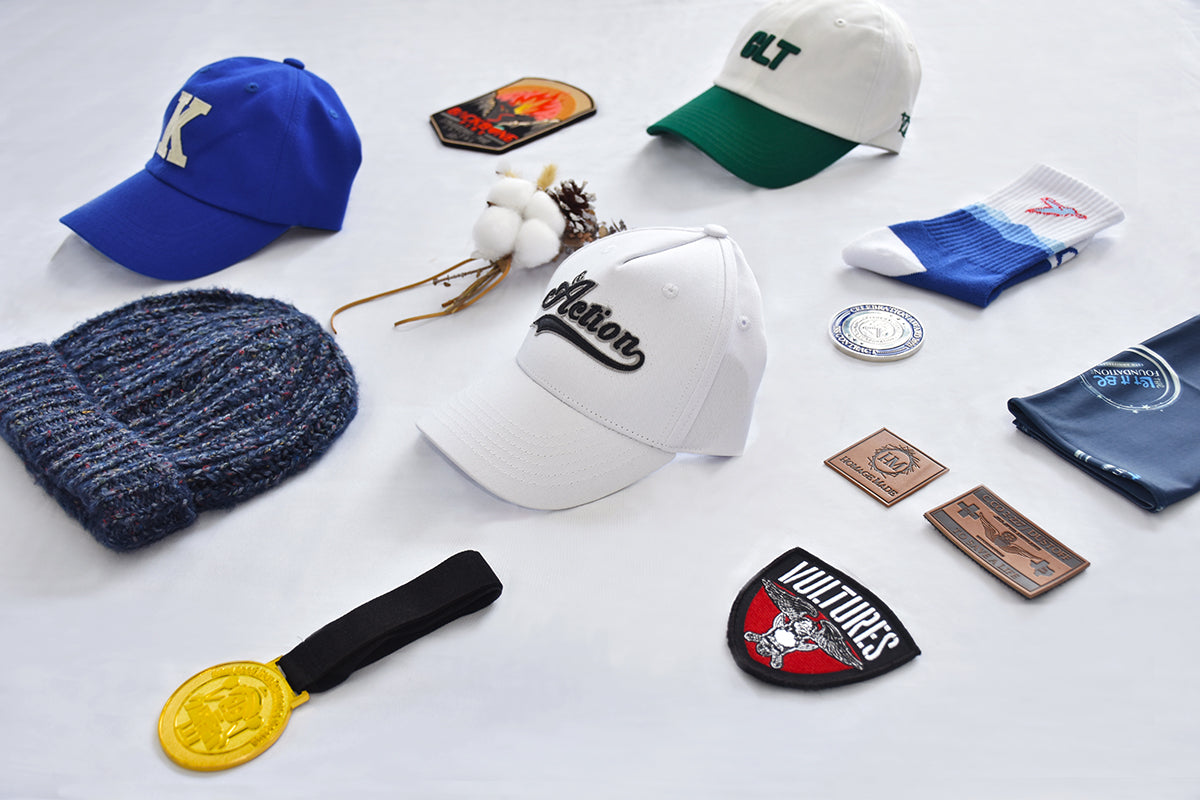 There is an old saying, "people don't buy a product; they buy emotions" in the business world. It is entirely accurate; people purchase from a business they like and trust even if they sell products/ services higher than others. Turning your business into a brand takes time and diligent efforts; one of the strategies you can imply is using promotional products at events. Research shows that 98% of customers are more likely to buy from your business after receiving promotional products at events. Whether you are attending corporate tradeshows, conferences, fundraisers, or any other type of events, the merch you use plays a crucial role in brand building. It is an effective medium to get your business name in front of an audience and help them see your business as trustworthy. To achieve these goals, you will need to take some time to design your promotional products to stand out from the competition. An unimaginative and poor design can work against your brand-building efforts because people associate promotional products with your business even if you are not in the same niche. 
However, creating attention-grabbing promotional products for events is easier said than done. Although there is no magic formula for guaranteed success, you can follow the steps to boost your chances of designing better corporate promotional products. 
Determine the merch you want to create
Ensure the design reflects your business and the event
Use proper colors, fonts for design and text
Choose a reliable partner 
When you use these four steps in designing your promotional merch, you can use various strategies like handouts, selling, and using them as rewards for social media competitions. Now, let's dive into each process. 
Determine the merch you want to create:
Before you make your design, logo, and everything else, you need to think long and hard about the promotional products you want to create. Promotional products like
t-shirts, hats, socks, hoodies
, etc., are all-time classics for brand awareness. However, you don't want to limit yourself to these; there are numerous possibilities for products like
coffee mugs
, backpacks,
tote bags
,
patches, medals, lapel pins
, etc. 
Think about it: you might have seen people wearing a hat with a company logo or a t-shirt from a tradeshow in public. People love freebies, and you can use them to your advantage. However, if you have fantastic items, you can also sell them to break even. 
It would help if you considered your audience to find out what promotional products can perform well. Knowing what your audience wants is the key to success; you can target with products they want. Here are some ways to determine what products you need to create to accommodate their interests at events: 
Find out the products that did well at previous events:
Take a look at the records for the particular event to find out people's preferences. Whether businesses were handing out promotional t-shirts with their logo or funky socks, maybe people liked hats with patches. 
Ask people: You can ask your audience about the type of products they are interested in and then create accordingly. It will take out the guesswork and help you concentrate your effort and use resources better. Later on, you can also share the mockup designs and ask people to vote for their favorites. 
Remember, you are creating promotional products for growing your brand, and when people like your products, they are likely to select your brand. After you have decided on the products, your team can start the rest of the processes. 
Ensure the design reflects your business and the event: The design needs to reflect your organization and the events to make the most out of your promotional products. It reminds receivers of the time they spent at your contour at the event; it brings a nostalgic factor into play. Use these ideas to include branding elements for both your organization and events.
Organization:

The primary goal of designing logo products is to grow your brand awareness. You want to clarify to everyone on your team about the branding guidelines - create one if you don't have any - it is necessary to develop a sense of familiarity among the audience. Ensure the logo, colors, fonts, and other texts/designs represent your organizations' values and missions. All of these are vital to the way people will look at your business.

Events

:

If the event has a specific theme, it would be better to incorporate it into your design. Some of the vital aspects of an event's theme are name, slogan, date, etc. You want to use these to make your merch more appealing to the audience. E.g., if the event is about raising funds for displaced children in war, you can use your custom plush toys

along with the slogan and your organizations' name to make it memorable for people. 
You need to be creative because some of the elements of the events can overlap like they have the same colors as your logo. Here, you would like to redesign your logo to cater to the particular event. However, you don't want to change it to become unrecognizable, and people get confused. Whenever someone uses the product, it will act as a reminder of the particular event, and the value will go beyond the event. 

Use proper colors, fonts for design and text: 
Colors, fonts, and other typographic elements can dictate the success of your promotional items. You want to be as consistent as possible with representing your logo and design. If you need to add some text, try keeping it compatible with your logo elements. 
Don't use multiple fonts: Simplicity is powerful, and it is especially true when you are designing promotional products. You don't want to use too many fonts; using more than three fonts confuses people. Try experimenting with various fonts, sizes, changing cases, and mixing and matching for creating different dynamics. You also need to consider the product; a font might look different on a t-shirt than on a sock; choose the one suiting the best. 
Choosing contrasting colors: When choosing colors for your merch, you need to consider using contrasting colors to make your logo stand out. Some of the classical color combinations used for merch are: 
Red and white for bold designs that pop out. 
Gray and blue give a more relaxed tone. 
Green on gray, adding a lively splash of colors to the neutral background. 
Blue and yellow for combining a cool and a warmer tone. 
Whatever combination you choose, ensure there is a contrast between the background and the design. It is tempting to get creative and make it fancy, but people need to be able to read it from a distance. You don't want to create a catchy phrase only to find out nobody can read it. 
Choose a reliable partner: 
The manufacturing partner you choose can be the gamechanger for your brand. You have to look out for many things, but having a reliable company makes the work easier. You don't want to distribute poor-quality products that will start fading colors after short use; it could negatively affect your brand value. 
EverLighten has been in custom promotional product manufacturing for over eighteen years. They have helped small, medium & large organizations, sports teams, nonprofits, colleges, universities, influencers, and individuals in over twenty-three countries design their custom products. 
Best pricing: They provide factory-direct pricing because they own a factory and are not intermediaries. 
Quality in every product: They use high-quality materials and processes to produce products. 
Real people, real service: EverLighten loves helping people and providing help from quotes to delivery. 
They make you look great: Every customer gets help from their in-house designers for bringing designs to life. 
No minimum: They accept every order and don't place a limit on the order size. 
Worldwide shipping: They provide worldwide shipping with order tracking. 
Various steps will drive awareness at the next event between deciding which products to create and the event. A well-designed promotional product effectively creates your brand identity, engages with the audience, and increases sales. For more information, queries and designing, visit EverLighten.com.