Top 12 Custom Products to Engage Your Viewers and Boost Your Revenue On Twitch | EverLighten
|
Jun, 17 , 23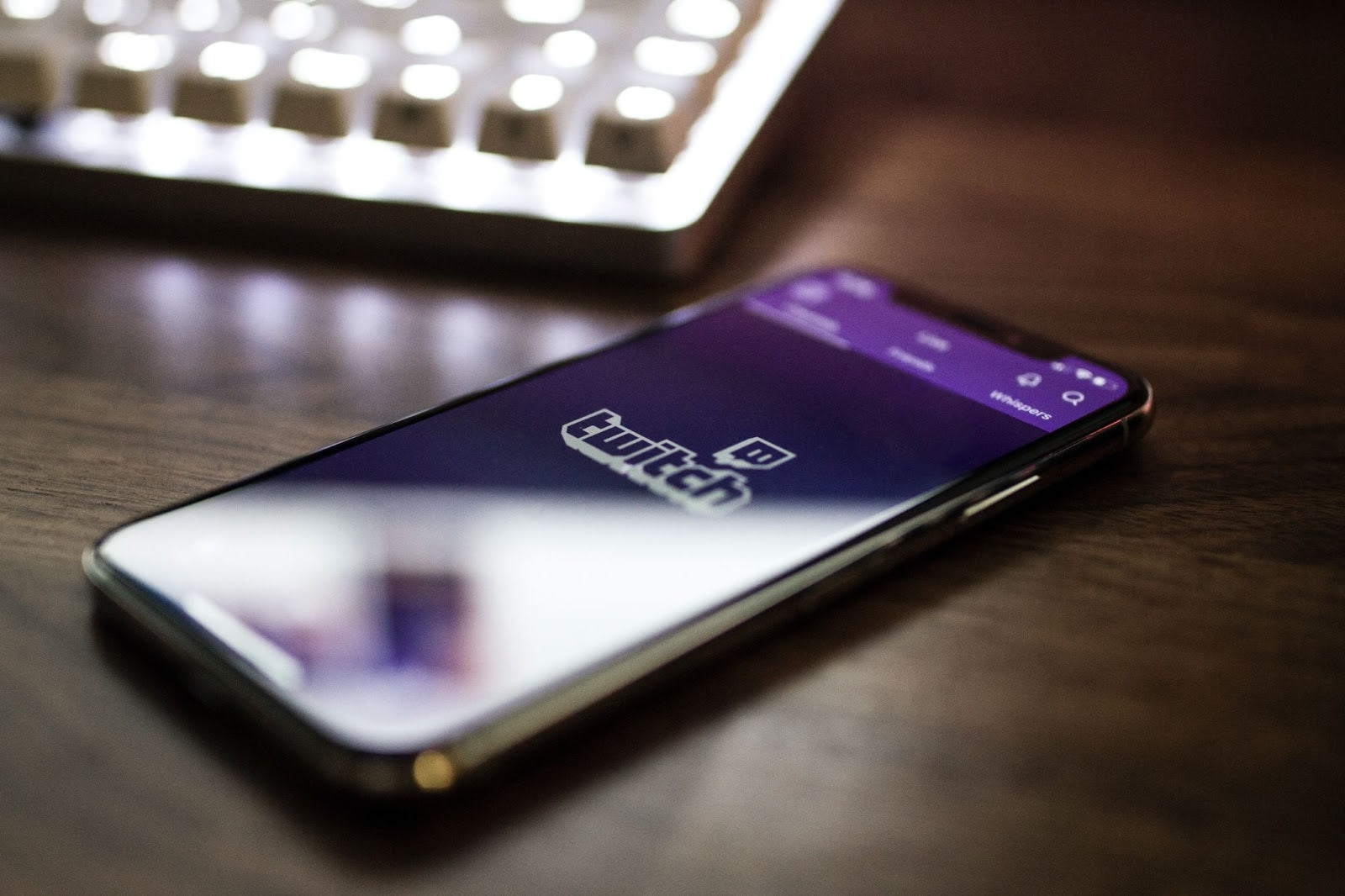 Step-by-Step Guide to Selling on Twitch

Twitch has revolutionized the way people consume and interact with live content online. Launched in 2011 as a platform for gamers to stream their gameplay, Twitch has evolved into a thriving community that extends beyond gaming and attracts millions of viewers and content creators worldwide. With its unique blend of live streaming, chat interaction, and engaging content, Twitch has become a powerhouse in the streaming industry.
One exciting aspect of Twitch is the ability for streamers to sell custom items directly to their viewers. Custom items offer a way for streamers to provide personalized and exclusive content to their community, fostering a stronger connection and generating additional revenue. Whether it is emotes, badges, overlays, panels, or other creative assets, custom items allow streamers to stand out and offer unique experiences to their audience.
In this guide, we will explore the world of selling custom items on Twitch, uncovering the potential benefits, and providing practical advice on how to get started. From setting up your Twitch channel for selling custom items to creating high-quality designs, promoting your products, and managing sales, we will walk you through the entire process. We'll also delve into the importance of community engagement, pricing strategies, legal considerations, and much more.
If you're a Twitch streamer looking to elevate your channel and monetize your creative endeavors, selling custom items could be a game-changer. So, let's dive in and discover the exciting world of custom items on Twitch, where creativity meets commerce and opportunities for growth abound.


Custom Items

Selling custom items on Twitch can be a fantastic opportunity for streamers to boost their revenue and engage their viewers. While the success of selling each item may vary depending on the streamer's audience and niche, here are some reasons why certain products can sell fast on Twitch:
T-shirts

are popular among viewers as they provide a tangible way to support and promote their favorite streamer.

Custom-designed t-shirts

with unique artwork or catchphrases can quickly become a hit, especially if they align with the streamer's branding and resonate with the community.


Custom Socks offer a fun and quirky way for viewers to show their allegiance to the streamer. Unusual and eye-catching designs, and comfortable materials, can make these items highly desirable and sought after.


Custom Hats are versatile, and people can wear them on various occasions. Custom hats can feature the streamer's logo, name, or unique artwork, allowing fans to proudly display their support while adding a fashionable accessory to their wardrobe.


Custom Patches: Viewers can customize their belongings, such as backpacks, jackets, or hats. Streamers can design custom patches representing their brand or include inside jokes from their community. The collectible nature of patches and their ability to personalize items make them attractive to viewers.


Custom Keychains are practical and portable. They can attach them to their keys and bags or use them as decorative accessories. Unique and visually appealing keychain designs that capture the essence of the streamer's content can generate significant interest.


Custom Basketballs: If the streamer's content revolves around sports or gaming, custom basketballs can be highly engaging and sought-after. These customized sports balls can bear the streamer's logo or signature, providing a fun and interactive way for viewers to support the streamer while enjoying their favorite sport.


Custom Mousepads: Since Twitch is predominantly a gaming platform, custom mousepads cater to the gaming community's needs. Streamers can create mousepads with vibrant artwork, branding elements, or even personalized designs featuring characters from popular games. The practicality and aesthetic appeal make them a popular item among gamers.


Coffee Mugs are a classic and universally loved item that can sell fast on Twitch. Streamers can design custom mugs featuring their logo, catchphrases, or artwork for their brand. The practicality and versatility of coffee mugs make them trendy among viewers, who can use them for their daily dose of caffeine while proudly supporting their favorite streamer.


Custom Jerseys: If the streamer's content revolves around sports or esports, custom jerseys can be a highly coveted item among their viewers. These personalized jerseys can bear the streamer's name, logo, or even their custom team design. Viewers can wear these jerseys while watching streams, attending events, or participating in gaming competitions, creating a strong sense of identity and community.


Custom Plush Toys offer a delightful and cuddly way for viewers to connect with their favorite streamer. Streamers can create custom plush toys resembling their brand mascot, characters from their content, or even personalized versions of themselves. These adorable and collectible items can evoke a strong emotional connection with viewers, who often enjoy displaying them or gifting them to others.


Custom Phone Cases: As mobile devices have become an integral part of our lives, custom phone cases have gained immense popularity. Streamers can design phone cases featuring their logo, artwork, or unique designs that resonate with their community. Viewers can proudly display these custom cases on their phones, effectively promoting the streamer's brand wherever they go.


Custom Stickers are versatile and widely loved by people of all ages. Streamers can create custom stickers featuring their logo, emotes, or artwork related to their content. People can decorate laptops, water bottles, notebooks, or any other surface, allowing viewers to express their support and affiliation with the streamer's community.


Creating Custom Items

Creating high-quality and visually appealing custom items is crucial for the success of selling on Twitch. These items not only reflect the streamer's brand but also serve as a representation of their content and values. 


Make a Positive Impression

: High-quality custom items leave a lasting impression on viewers. When products are visually appealing and well-crafted, they enhance the overall viewer experience and demonstrate the streamer's professionalism and attention to detail. It can increase viewer engagement, loyalty, and even word-of-mouth recommendations. 


Reflecting the Brand: Custom items should align with the streamer's brand identity. From color schemes and typography to imagery and art styles, the design elements used in custom items should consistently represent the streamer's personality and content. This consistency helps build recognition and reinforces the brand's image.


Tips for Creating Custom Items


Hire a Graphic Designer

: If you're not proficient in design, consider working with a professional graphic designer who can bring your vision to life. A skilled designer can create high-quality custom items that capture your brand essence and resonate with your audience.


Use Design Software: If you prefer a hands-on approach, familiarize yourself with design software such as Adobe Photoshop, Illustrator, or Canva. These tools offer features and templates to help you create visually appealing custom items.


Maintain Consistent Branding: Establish a consistent visual style across all your custom items. It includes using consistent colors, fonts, and imagery that align with your overall branding. This consistency helps viewers recognize your content and reinforces a strong brand presence.



Seek Feedback

: Don't be afraid to gather feedback from your community or trusted friends before finalizing your custom items. Their input can provide valuable insights and help you refine your designs for maximum impact.


Promoting Your Custom Items

Promoting custom items on Twitch is essential to generate awareness, drive sales, and maximize the reach of your merchandise. 
Announce During Streams: Utilize your streaming sessions as a platform to announce and showcase your custom items. Talk about unique features, limited editions, or special offers associated with your items. Engage with your audience by highlighting the value and benefits of owning these items and encourage them to check out your merchandise store.


Create Dedicated Panels: Design dedicated panels on your Twitch channel to provide easy access to your custom items. Include eye-catching visuals, descriptions, and purchase links in these panels. Organize them strategically to ensure they are visible and accessible to your viewers.


Harness the Power of Social Media: Leverage social media platforms such as Twitter, Instagram, and Facebook to promote your custom items. Share compelling images, videos, or sneak peeks of your merchandise and encourage your followers to visit your Twitch channel or website for more information. Engage with your community by hosting giveaways, contests, or fan art showcases related to your custom items


Offer Exclusive Items to Subscribers or Loyal Viewers: Reward your subscribers or loyal viewers with exclusive custom items. It can include subscriber-only emotes, badges, or limited-edition physical merchandise. By offering exclusive items, you create a sense of belonging and appreciation among your dedicated supporters, incentivizing others to become subscribers and fostering a stronger connection with your community.


Collaborate with Influencers or Other Streamers: Collaborate with influencers or streamers in your niche to cross-promote each other's custom items. It can involve shoutouts, hosting joint streams, or creating co-branded items. Collaborations help expand your reach to a new audience and tap into their established communities.


Examples of Successful Twitch Streamers




Ninja

, a prominent Twitch streamer, successfully promotes his merchandise by regularly featuring it during his streams and social media posts. He creates a strong visual identity with his logo and branding. It reflects his custom items, including clothing, accessories, and collectibles.


Pokimane, another popular Twitch streamer, effectively promotes her custom items using dedicated panels on her Twitch channel. She offers a range of merchandise, including clothing, phone cases, and accessories. Pokimane regularly engages with her community through social media, showcasing her merchandise and encouraging her followers to purchase.


TimTheTatman engages viewers by periodically launching limited edition custom items, such as t-shirts, hoodies, and hats. He promotes these items during his streams and actively shares photos and updates on social media. TimTheTatman often features his viewers wearing his merchandise, creating a sense of community and shared support.


Pricing and Monetization




Determining the appropriate pricing for your custom items is crucial to ensure profitability while offering value to your viewers.


Determining Pricing for Custom Items:



Calculate the costs of creating and producing custom items, including manufacturing, packaging, shipping, and any fees or commissions. Add in the time and effort in designing and promoting.

Research the Market for custom items on Twitch or other platforms. Analyze the price range for comparable products to understand the market value. This research will help you position your items competitively while considering quality, uniqueness, and your brand's reputation.

Consider Demand and Perceived Value for your custom items within your community and the perceived value they offer. Items with emotional significance or offer exclusive features may warrant a higher price. Seek feedback from your viewers to gauge their willingness to pay for your merchandise.

Test and Iterate: Initially, consider starting with conservative pricing and gradually increasing it based on customer response. Monitor sales, feedback, and market trends to fine-tune your pricing strategy.



Monetization Models:



One-Time Purchases: This model involves selling custom items as standalone products with a fixed price. Viewers make a one-time payment to purchase the item. This model is straightforward and accessible, allowing viewers to support streamers without a long-term commitment.

Tiered Pricing: With tiered pricing, streamers offer different versions or tiers of their custom items at varying prices. Each one may provide additional features, exclusive content, or limited editions. This model allows viewers to choose the support and rewards that align with their preferences and budget.

Subscriptions offer recurring payments from viewers in exchange for benefits or exclusive access to custom items. Subscribers may receive discounted prices, early access to new merchandise, or subscriber-only items. This model fosters a loyal community and provides a consistent revenue stream for streamers.



Setting Up and Managing Sales:



Choose a Sales Platform to host and manage your merchandise store. Options include Twitch Extensions, external e-commerce platforms like Shopify or WooCommerce, or print-on-demand services.

Payment Processing: Set up a payment processor to handle transactions. Popular options include PayPal, Stripe, or platform-specific payment systems. Ensure your chosen payment processor is compatible with your sales platform and provides secure and reliable payment processing.

Order Fulfillment: Determine how you will fulfill orders, whether through in-house packaging and shipping or outsourcing to a fulfillment service. Consider inventory management, shipping costs, and delivery times to ensure smooth and efficient fulfillment.

Customer Support: Establish a system for handling customer inquiries, order tracking, and returns or exchanges. Promptly address customer concerns to provide a positive buying experience and maintain a good reputation.

Analytics and Sales Tracking: Utilize analytics tools provided by your sales platform to track sales performance, customer behavior, and inventory levels. Regularly analyze these metrics to make data-driven decisions and optimize your sales strategy.


Interacting with Your Community

Community engagement plays a crucial role in the success of selling custom items on Twitch. Building a strong connection with your viewers will boost sales. It also fosters loyalty and strengthens the bond between streamers and their community. 
Importance of Community Engagement:



Trust and Support: Active engagement builds trust and rapport with your viewers. When they feel connected to you and your content, they support you by purchasing your custom items.

Feedback and Improvement: Interacting with your community allows you to gather valuable feedback on your custom items. Your viewers can provide insights, suggestions, and preferences that can guide future design decisions and enhance the quality and appeal of your merchandise.

Word-of-Mouth Marketing: A highly engaged community will promote and recommend your custom items to others. Positive word-of-mouth can significantly boost sales and attract new viewers to your channel.



Tips for Interacting with Viewers:



Be Active in Chat: Actively participate in chat during your streams to engage with your viewers in real time. Respond to their messages, questions, and comments, and address them by name. This personal touch helps viewers feel valued and connected.

Incorporate Polls and Surveys: Conduct polls or surveys to gather feedback and preferences from your community. You can do it through Twitch extensions, social media, or dedicated survey tools. Ask for opinions on design options, potential new custom items, or pricing to involve your viewers in decision-making.

Encourage User-Generated Content: Inspire your community to create and share user-generated content related to your custom items. It can include fan art, photos, or testimonials. Show appreciation for their contributions by featuring their content on your stream or social media platforms.

Organize Q&A Sessions: Host Q&A sessions discussing your custom items, their development process, or upcoming designs. It provides an opportunity to engage directly with your community, answer their questions, and address any concerns they may have.

Utilize Social Media: Extend your community engagement efforts to social media platforms.Respond to comments, direct messages, and mentions of your custom items. Share updates, behind-the-scenes content, and sneak peeks to keep your community excited and involved.



Strengthening the Bond:
Custom item sales can act as a catalyst for community bonding and foster a sense of belonging.



Exclusive Benefits: Offer exclusive benefits or rewards to purchasers of your custom items. It could include access to private Discord channels, subscriber-only events, or special recognition during streams. Such perks create a sense of exclusivity and encourage viewers to be a part of your community.

Limited Editions: Release limited edition or time-limited custom items to generate anticipation and excitement. The scarcity factor can drive up demand and create a sense of urgency among your viewers.

Show Appreciation: Regularly acknowledge and appreciate viewers who support you by purchasing your custom items. Give them shoutouts during streams, showcase their photos or testimonials, and express gratitude for their continued support.

Community Showcases: Organize community showcases where viewers can share photos or videos of themselves using your custom items. Highlight these showcases on your stream or social media to celebrate the community and its connection through your merchandise.


Legal and Copyright Considerations

When selling custom items on Twitch, it's crucial to understand and comply with legal requirements to avoid potential legal issues. 


Copyright Infringement and Intellectual Property Rights:



Copyright Basics: Copyright law grants exclusive rights to the creators of original works, including art, designs, logos, and other creative elements. Unauthorized use of copyrighted material without permission from the rights holder can result in legal consequences.

Trademarks: Trademarks protect brands, logos, and names associated with goods or services. Using trademarks without permission can lead to trademark infringement claims.

Public Figures and Publicity Rights: Public figures, celebrities, and athletes may have the right to control the use of their names, images, or likenesses for commercial purposes.


Fair Use: Fair use is a legal doctrine that permits limited use of copyrighted material without permission in certain situations, such as for commentary, criticism, or educational purposes. However, it is a complex area, and determining fair use requires careful consideration of specific factors.



Respecting Copyright Laws and Obtaining Permissions:



Original Designs: Create original designs or seek permission from the copyright holder before incorporating copyrighted material into your custom items. It includes using artwork, logos, or other copyrighted elements for existing brands or popular culture.

Licensed Merchandise: If you plan to sell custom items featuring copyrighted material or branding, obtain proper licenses or permissions from the rights holder. It applies to using logos, characters, or other copyrighted content.

Public Domain and Creative Commons: You can use public domain works or those released under Creative Commons licenses without permission. But understand the specific terms and conditions associated with each.

Seek Legal Advice: If you're unsure about the legal implications of your custom items or need assistance with copyright matters, consider consulting an intellectual property lawyer to ensure compliance with applicable laws and regulations.



Resources for Further Reading:



Twitch's Policies and Guidelines: Familiarize yourself with Twitch's policies and guidelines related to intellectual property and copyright infringement. Visit the Twitch website or consult their documentation for detailed information.

Copyright.gov: The United States Copyright Office provides comprehensive information on copyright laws, registration procedures, and FAQs.

Creative Commons: Learn about Creative Commons licenses and how they facilitate the sharing and using creative works within certain legal boundaries.

Legal Blogs and Websites: Several legal blogs and websites dedicated to copyright and intellectual property law can provide valuable insights and updates on the legal aspects of selling custom items. Examples include the Copyright Alliance (copyrightalliance.org) and the Electronic Frontier Foundation (eff.org).


Over to you:

Selling custom items on Twitch offers an exciting opportunity for streamers to engage with their viewers, generate revenue, and strengthen their community. Throughout this guide, we have explored the key aspects of selling custom items, from understanding the types of custom products to pricing, promotion, and legal considerations. It's time to take action and bring your custom items to life.
At EverLighten, we understand the importance of high-quality and visually appealing custom items that resonate with your viewers. We offer a wide range of custom products, including t-shirts, hats, jerseys, plush toys, and more, designed to meet your needs. Our experienced team ensures that every item is crafted with attention to detail and reflects your unique brand identity.
By partnering with EverLighten, you can expect
Exceptional Quality:

We prioritize quality craftsmanship and materials to deliver custom items that exceed your expectations and leave a lasting impression on your viewers.

Hassle-Free Process:

Our streamlined process makes it easy for you to bring your custom items to life. From design creation to production and delivery, we handle every step, allowing you to focus on what you do best—creating content.

Competitive Pricing:

We offer competitive pricing options, ensuring you can set prices for your custom items while maximizing profitability.

Dedicated Support:

Our team is committed to providing excellent customer service and support throughout your journey. We are here to address any questions, concerns, or customization requests you may have.
Take the next step in monetizing your Twitch channel and engaging your community by offering high-quality custom items. Connect with EverLighten today, and let us help you bring your creative vision to life. 
Visit our website at www.everlighten.com to explore our range of products and create custom items that will leave a lasting impression on your viewers.


FAQs


How do I increase my Twitch revenue?

To increase your Twitch revenue with custom products, consider creating and promoting merchandise that aligns with your brand, engaging with your community to gather feedback and ideas, leveraging social media to showcase your products, collaborating with other streamers or influencers, and offering exclusive or limited-edition items to generate excitement and increase demand.



Does Twitch pay per viewer?


No, Twitch does not pay streamers directly based on the number of viewers. Twitch streamers can earn revenue through monetization methods such as subscriptions, ad revenue, donations, sponsorships, and selling merchandise.



What makes you top 1% of Twitch?


The top 1% of Twitch typically refers to streamers with significant followers, high average concurrent viewership, consistent engagement, and a strong community presence. These factors contribute to their popularity, success, and ranking among Twitch streamers.



How do you become a top Twitch streamer?

Becoming a top Twitch streamer involves: 

building a unique brand 

consistently streaming quality content 

engaging with your audience 

networking with other streamers 

utilizing social media to promote your channel

establishing a consistent schedule

fostering a dedicated and supportive community



How do I grow my streaming channel?


To grow your streaming channel, focus on providing high-quality content, interact with your audience, establish a consistent streaming schedule, network with other streamers, engage with social media to promote your channel, use streaming tools and techniques, and actively participate in the Twitch community by joining relevant events and collaborations.



How does revenue on Twitch work?

On Twitch, streamers can generate revenue through several sources. 

Subscriptions (from viewers who pay a monthly fee to support the streamer),

Ad revenue (earned from ads shown during streams),
Donations (voluntary contributions from viewers)
Sponsorships (partnerships with brands)
Merchandise sales.
Partner Program
Affiliate Program