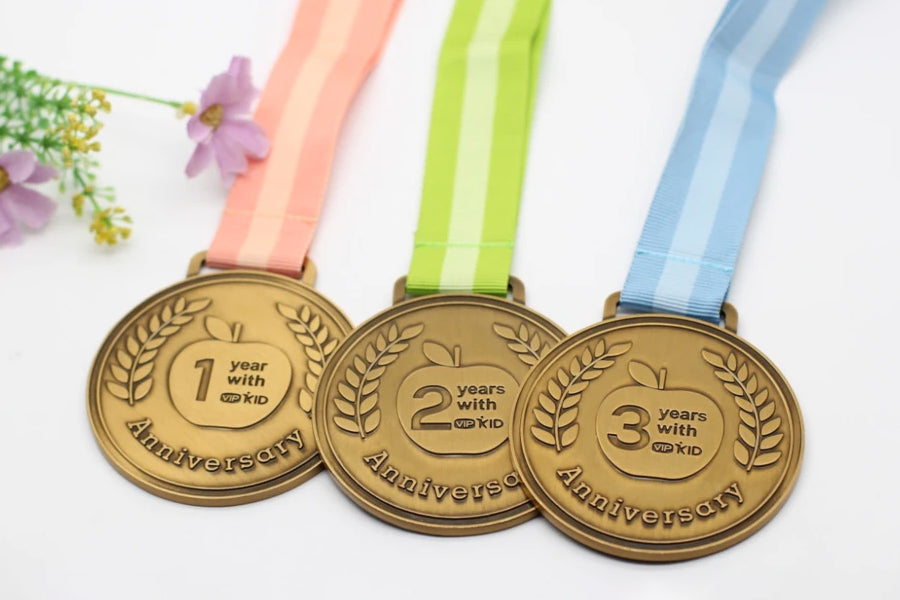 Sports play a crucial part in our society, communities, and countries. It gives life a goal and purpose to those taking part and pleasure to those who are spectating. It is the best way to bring communities together in a positive way. We believe in rewarding success with something which motivates. Custom medals are a perfect choice. We create this in any size and design you prefer. Create your life's best memories by celebrating success, achievement, and hard work. It's more than just a medal and is a token of sacrifice, hard work, dedication, effort, and endeavor.
At Everlighten, we offer a vast variety of bespoke and low priced personalized medals with colors of your choice or the way want them. We have a variety of color options available which allows us to design the medals in any color you want. An epoxy overlay is used to protect the colors and gives it a beautiful look. These medals are perfect for events or any competition where you want to celebrate achievement and make priceless memories.
Custom-made medals are often offered as rewards or either for fun runs or prestigious award ceremonies. Creating bespoke medals with your company's logo provide instant recognition and fame. It positively influences awareness of your club, brand or some event. You can even design them with no color fill. This gives an impressive look with antique finish and is loved by our clients.
These custom medals are made with 3D finish either in shiny gold, silver, and bronze and are very antique. We are proud to have our intelligent creative design team and very hard working professional workers. The medal with color enameling offers the best value for money and are very classic. Call us for more details! We are always trying to find better ways to serve you and your events. Everlighten will be very happy to help you!