Do you know the production process of custom PVC keychains?
|
May, 25 , 21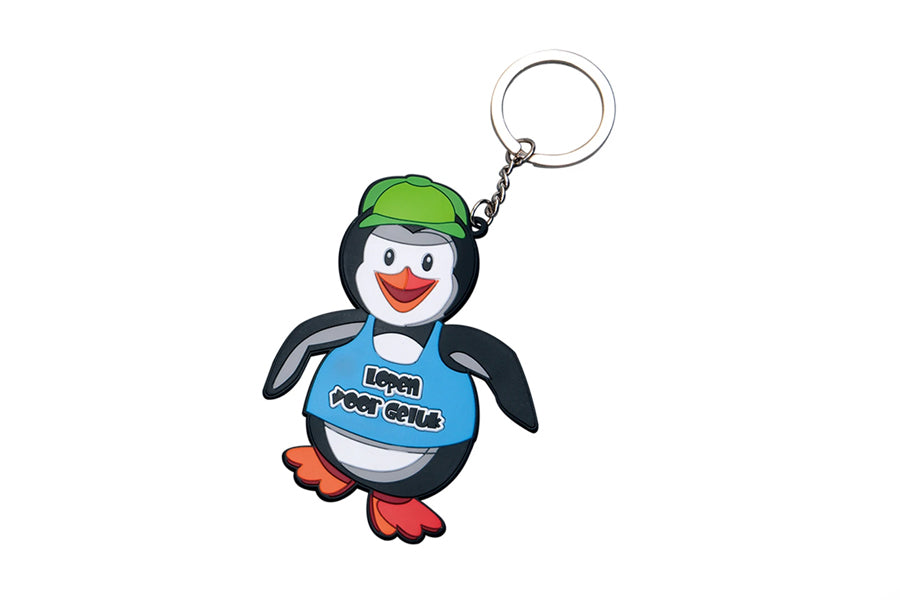 Custom PVC keychains are a creative and attractive option to give as a promotional product. Custom soft PVC keychains help you boost your business by implementing low-cost advertising. Manufacturers create custom PVC keychains using soft water-repellent rubber. They are also difficult to tear or damage and look amazing and feel nice. These durable custom-made keychains are very convenient and provide value for money. So, the big question is how to produce custom PVC keychains. Let's understand the process of production by examining the steps of customers as well as manufacturers.

What customers do?
Many manufacturers allow their customers to create custom-made keychains as per their requirements and liking. They can choose size, design, colors, background, and patterns to make custom PVC keychains. There is a process they need to follow while creating custom soft PVC keychains. Let's take a look at it.
What we do
Many use custom PVC keychains as a kind of decoration hanging on keys or bags. Custom soft PVC keychain is made of environment-friendly soft rubber PVC. These custom-made keychains are useful to string the scattered key together to avoid the loss of the keys. Its structure is made of PVC soft rubber and aluminum split rings. Manufacturers follow the following process of production. Let's check out the steps given below.

Design
Before placing an order, customers check the designs any suppliers or manufacturers have to offer. If there are specific requirements from the clients or customers, manufacturers note down those requirements or give relevant design patterns. They provide services of designing as well. You have to precisely convey specifications for the design of your artwork so that manufacturers or suppliers can complete your artwork on time as per demand. The production process begins after customers approve the sample given by manufacturers.

Initial set-up & molding
Factories make or use the mold as per the artwork approved by the customer. Mold making is the process of creation and development of mold, which includes the design and production. Usually, molds for custom-made keychains, custom PVC keychains, and custom soft PVC keychains are made of copper or aluminum. They are carved by either machine or hand. After carving, the molds are processed by abrasive blasting and electroplating to verify fluency, smooth texture, and purity. It averts any wrinkles, impurities, or unwanted bubbles during the keychain manufacturing process.

Pigmentation
Raw materials of custom soft PVC keychains are half-transparent initially. Therefore, you have to mix the pigments to match the colors approved by customers. Then, the purification of rubber glue begins so that you can remove impurities or unwanted bubbles.

Arrange production line
There is a supervisor who carefully examines the whole process of production. The supervisor makes sure that the production of large-scale custom PVC keychains is produced as per the samples confirmed by customers. They check every little detail. From coloring position to design pattern, everything should perfect without any differences. The purpose of the inspection is to avoid defective products from being produced in large quantities. Complex designs and patterns require high skills. No companies would want their products to come out with defects. Thus, they take extra care by hiring a supervisor to prevent defective products from being produced.

Production
In this step, custom PVC keychains, custom soft PVC keychains, and custom-made keychains are made, keeping the requirements of clients in mind.

Assembly & packaging
After the production process finishes and all soft rubber parts are ready, suppliers and manufacturers start assembling the custom PVC keychains and package them as per orders. Custom soft PVC keychains are assembled by attaching metal rings. While packaging, all the workers also double-check the product's quality, and then they put custom-made keychains in a polybag or customized packaging. If you want to order good custom PVC keychains, then visit EverLighten's website. We have the best range of custom soft PVC keychains.