Different types of custom backpacks
|
Jun, 06 , 21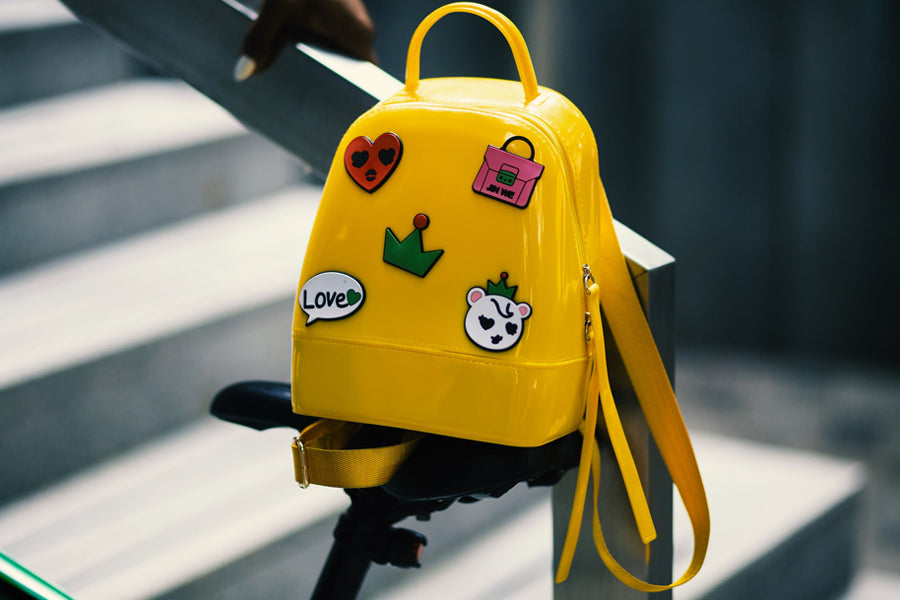 In life, all of us have used backpacks for multiple reasons. Each backpack is designed precisely to serve various functions ranging from general to niche. So, when you go shopping for custom backpacks, you should find the one that meets your needs and has its style and purpose. But do you know how many different types of custom backpacks are there?
There are custom traveling backpacks, custom laptop backpacks, custom day packs, custom camping backpacks, custom tactical military backpacks, tote backpacks, custom hydration packs, custom suitcase backpacks, and the list goes on.

Here, we will break down the different types of backpacks by category and sub-category with examples.
Different types of backpacks
School backpacks
School backpacks come in numerous shapes and sizes. Their large compartments carry textbooks, and other extra pockets help you organize accessories like compass boxes, lunch boxes, pens, laptops, etc. Let's explore the common types of backpacks for school.

Classic book bag
A classic school bag usually has a large main compartment to put books and a front pocket for small items and accessories.

Functional
These huge backpacks have massive compartments and many pockets. They can carry a full day's worth of books and gear. They are not specially made for students, but you will notice them on high school and college campuses. People who work in sales may also use these backpacks.

Path to pavement
They are mostly used for outdoor requirements. They are more stylish and have student-loving features such as pen organizers, laptop sleeves, and main compartments to carry books.

Work backpacks
Work backpacks combine comfort and convenience. Entrepreneurs use them to carry office essentials, laptops, or business paperwork. They have mature designs and are made with premium materials.
 
Professional
These backpacks are the substitute for a briefcase. Premium materials like leather and high denier nylon are used to make these sophisticated-looking bags. Professionals use them to carry business cards, pens, laptops, and paperwork.

Business Travel
In this kind of work backpack, you can presume to carry belongings related to work with additional space for travel essentials. It is an elegant combination of a custom suitcase backpack, custom laptop backpack, and custom traveling backpack. In these work backpacks, you get a laptop compartment, a larger main compartment to carry clothes, and other special pockets for traveling essentials like passports and boarding passes.

Modern work backpacks
When business professionals and urban casual meet, you get modern work backpacks. Their designs and materials are more adventurous than your average custom backpack.

Fashion backpacks
Fashion backpacks lean heavily on style and design. There are custom traveling backpack & custom camping backpack that looks super trendy and allow you to carry essentials in style.



Urban
Urban backpacks experiment with materials, design, construction, and color combinations. Youth likes to use urban bags as it gives them an edge over other daily commuters. If you want to experiment with your bags, then you can consider having urban backpacks.

Heritage
They became popular in the mid-2000s during American Maker Movement. Many custom camping backpacks are inspired by old hiking and mountaineering packs. Their craftsmanship is stunning, but they are not functional enough to be used for more than a casual hike.

Convertible backpacks
Convertible backpacks are a rage right now as they allow you to change the way you carry them by transforming them into a tote backpack, shoulder bag, or a duffel. These types of convertible backs have shoulder straps that can be hidden or stowed away for conversion. They are popular among travelers or hippies who want multiple looks without packing multiple bags.

Tech backpacks
Tech backpacks are used to carry high-valued products like laptops, photography equipment, and drones. It is a safe and comfortable way to protect expensive gears and accessories.
 
Laptop
Almost every modern backpack gives you a laptop sleeve, but a dedicated custom laptop backpack has its advantages. They have special pockets to keep external hard drives, cables, and keyboards to keep them safe and organized. People who have 17-inches laptops must purchase custom laptop backpacks.
Camera
Photographers need special backpacks to keep their cameras, lenses, tripods, and other photography equipment safe. They are available in various designs and sizes, but you will recognize them with special pockets for camera bodies and lenses.
 
Travel backpacks
Backpacks are great as a hand-free option to carry items. New custom traveling backpacks and custom camping backpacks have managed to provide smart storage options for things like clothes, shoes, and toiletries.

Weekender / Carry-on backpack
These backpacks open up like a suitcase to store clothes, shoes, and other necessary items. They have larger main compartments, and some of them have convertible options too.

Packable daypack
Custom daypacks are best for short hikes, visit the beach, or exploring a new city. They are lightweight backpacks that can carry items you need while performing a specific task. You can also roll, fold and flatten a custom daypack when they are empty. They take minimal space in your travel bags. They are popular among outdoor enthusiasts who need smaller bags while camping or strolling.

Anti-theft
They are made to prevent theft of the content stored inside the backpacks. They are available in custom daypacks mostly which means they are not an ideal luggage substitute. It has tailor-made zippers, anti-slash material, and secret compartments to carry precious items such as passports, cash, and other valuables.
 
Active backpacks
You can use them in your daily activities like gym, sports practice or cycling to work. They have special pockets designed for your activities.  
 
Cycling commuter
People who like biking around the city use them. Many cycling backpacks are weather-resistant or waterproof to keep your stuff safe from getting damaged during rainfall. They also have special pockets for bike locks and tools.

Gym
They are comfortable to carry your workout essentials that are simple and hands-free. You will also find a multi-use work-to-gym backpack that also stores things like business items, laptops, and other things.

Sports
You can put extra clothes, shoes, and gear to and from practice and games. There are different bags available for various sports. A basketball bag will have room to store basketball; a tennis backpack will have hooks or loops to attach rackets. There is a custom backpack for every sport and activity.

Outdoor backpacks
These custom camping backpacks or custom traveling backpacks are designed for outdoor activities like mountaineering, rock climbing, snowboarding, or hiking.

Backpacking
They are best for hiking, trekking, or mountaineering trips. It can carry heavy loads for a longer duration. You will find the same backpacking in different sizes because each person will require different backpacking, as per his size and strength.

Technical
It has distinctive features like the ability to carry a water bladder, outside webbing, and loop attachments. They are also available in different sizes to fit various sizes of people.

Hydration
Custom hydration backpacks are a systematic hands-free way of carrying drinking water. Runners, hikers, cyclists, people who participate in physically taxing activities prefer custom hydration packs. Some custom hydration packs only allow you to carry water bladders, and some of them have room for food, clothes, and other small items.

Tactical
Custom tactical military backpacks can be split into two polar ends. People from military, law enforcement, and other similar professions use custom tactical military backpacks.