Best Office Gift Ideas for New and Current Employees
|
May, 31 , 21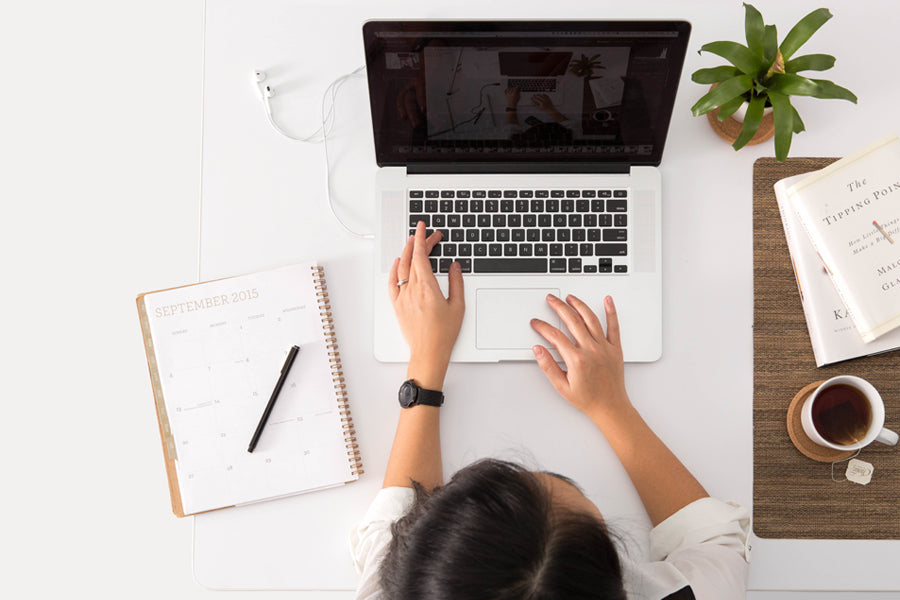 Any organization or company is as good as its team. Hardworking and dedicated employees give their heart and soul to the success of their company. Thus, companies or organizations need to appreciate their team's effort by giving them appreciation gifts. Such gestures will uplift employees' spirits and encourage them to work even harder in the future. A company can dedicate a portion of its budget to give them gifts. Customized gifts are most preferred. Many companies gift custom backpacks, custom coffee mugs, custom tote bags, custom apparel, custom socks, custom laptops, or custom plush toys to their employees. Let's understand why a company should invest gifts for employees.

Why invest in a gift for employees?
For better connection between employees & company
Any company or organization can improve its connection with employees by giving gifts. If employees have a good rapport with their company, then they will stay longer in the company. It is a good practice for new hiring.
Gifts show appreciation
Sometimes, people forget to appreciate people for their efforts due to their routine. By giving gifts outside of the normal holiday season can be the perfect way to express gratitude and appreciate your employees' hard work.
Boost morale
Sometimes you feel that the morale of your employees is sinking, and you feel the need to boost your employees' confidence. Giving gifts during your busiest and stressful season will lighten the mood of your teams and work as great stress-busters.

Factors to consider when selecting employee appreciation gifts
Before you buy employee appreciation gifts like a custom backpack, custom coffee mugs, custom tote bags, custom apparel, custom socks, custom laptops, custom plush toys, or any other custom gifts for your employees, you should consider the following factors to make sure those gifts have the most impact.

Be inclusive
Make sure your gifts are inclusive and appealing to all employees. When you decide to gift custom apparel to your employees, permit them to pick from different size and style options. Gifts have to be consistent across the team as providing contrasting products to individuals may come across as favoritism.

Budget
Gifts are not a way to show your financial status. You do not have to go overboard by giving expensive gifts that may impact your organization's finances. Giving exorbitant gifts may set unrealistic expectations of having better gifts in the future. So, keep your gifts moderately budgeted. Decide a specific amount you want to spend on gifting and stick to it. There are many well-made appreciation gifts available in any budget that employees will love receiving.

Minimum branding
Printing a logo on your gifts may create a sense of belonging to employees but do not overdo it. More branding may look tacky and insincere on your presents. You can keep one logo printed on your gifts.

Gifting ideas for new and current employees
Organizations can't know every employees' liking. Thus, they may consider giving gifts that are generic to start on the right foot. Here, we are giving you the gifting ideas for new and current employees.
 
Gifts for new employees
Coffee mugs
Employees will use custom coffee mugs to keep their favorite beverages while drinking. It will keep them fueled throughout the day and also allow companies to brand their logo effectively.

Tote bags
Custom tote bags may help your employees to keep their office belongings. It can hold office supplies, employee handbooks, and other manuals. These custom tote bags are helpful for any outdoor visits too.

Lunchboxes
Every employee will bring lunch boxes to their workplace. Thus, gifting them secure and temperature-controlled lunch boxes is a good idea.

Badge holders
If your work guidelines necessitate your employees to carry ID cards or badges on-site, give them rectangle badge holders that help new employees.

Office supplies
You can gift office supplies to your new hires as it will help them transitioning into your office smoothly. You can give stylus pens, recycled books, and mouse pads that will help your new employees work efficiently.

Reusable straws
If you believe in environment-friendly products and want to support the cause, then gift your employees a reusable stainless steel straw set that can be used in offices, homes, or any other place.

Wireless phone stands
You may have noticed that many people look for cell phone chargers in offices. Wireless phone stands will help your employees' phones charged and help them improve their productivity as cell phones are very important in today's work lifestyle.
 
Gifts for current employees
Custom apparel
You can gift your current employees various kinds of custom apparel to help them stay warm when the temperature begins to drop outdoors or even freezing office buildings. You can gift printed polo shirts that are casual yet give professional vibes. Custom apparel is useful for your employees as they can wear those in offices, outdoors, or any other place.

Gift cards
There is more to life than working hours. Thus, many companies and organizations give their employees gift cards for restaurants, movie theaters, coffee shops, shopping malls, etc. So, they can enjoy their life outside work. These companies know that employees deserve much-needed relaxation once in a while.

Custom thermoses
Many people like to bring hot beverages or cool drinks while commuting. When you distribute custom thermoses, you make their lives simpler as these thermoses will keep their drinks hot while employees travel their way to the office in the morning.

Flash drive
As the world is becoming digital, your employees may need flash drives with a pen or business card carrying case. They are helpful for employees and will leave a lasting impression if you gift them to your employees.
The list doesn't end here. There are many other options as well. You can gift custom socks, custom plush toys, or custom laptops to your employees. The main objective of your gifts should be that your employees must be able to use them for a certain period. These gifts should add value to your employees' lives. These are just the starting points, and the possibilities are endless. You can visit EverLighten.com for all of your personalized office gift ideas.