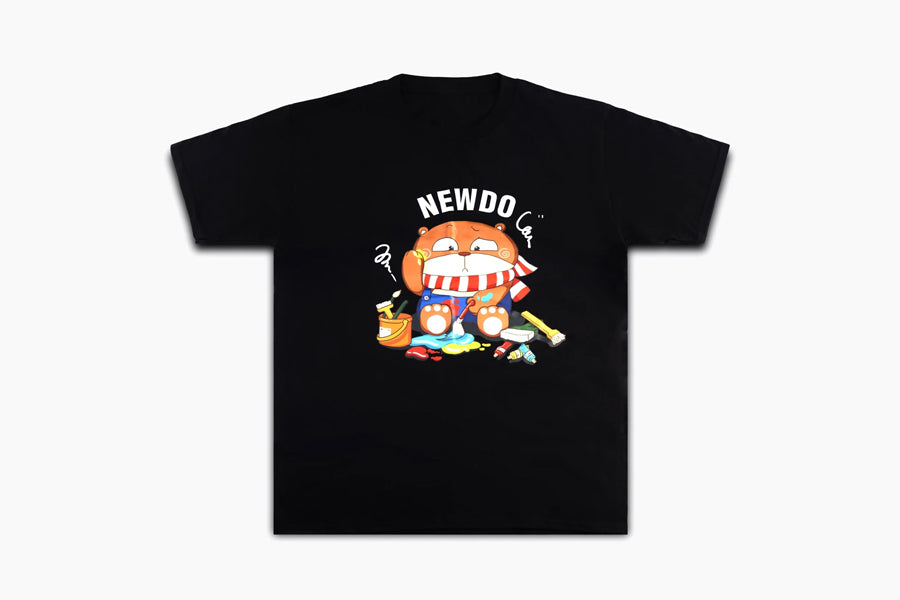 Speak your mind loud with your self-designed custom-made t-shirts! Move away from the boring old t-shirt and create your unique design. They can make your entire outfit being pop out and help you create a style statement. Custom t-shirts are becoming the sporting item these days and give your team the gamesmanship. Design your team attire and make your school proud!
Design your custom T-shirt!
Are you a sports person? Why wear the old boring style when you can wear your designs with funny quotes or custom patches? With EverLighten, you can customize not only the t-shirts but also personalized jackets and hoodies. These custom t-shirts offer a great way to promote your team, event, or business.
When it comes to thin texts, embroidery can be difficult. Bold or large fonts are less problematic. The fabric plays an important role in designing them. More solid fabrics such as jackets and hoodies allow thinner text because of the more pull they offer. But the t-shirts, on the other hand, provide a softer fabric without sufficient pull.
We deliver retail quality garments in the USA. We provide digital printing, flex printing, paper screen printing, laser printing for any size on any fabric. We offer a huge selection of stylish, embellished and affordable t-shirts for boys, girls, or adults with many different colors and sizes to choose from. At EverLighten, you can even get personalized T-shirts from leading brands.
Whatever you can imagine in a t-shirt, we've got that covered. Customized T-shirts have the power to create memorable memories and keeps the team members united.
Whether you are planning a special day or sports events, with our personalized t-shirts all of your events are sure to be cherished. With our online T-shirt designing, it's very easy to create your own custom printed T-shirts and personalize them.
For more info, please visit us at www.everlighten.com.