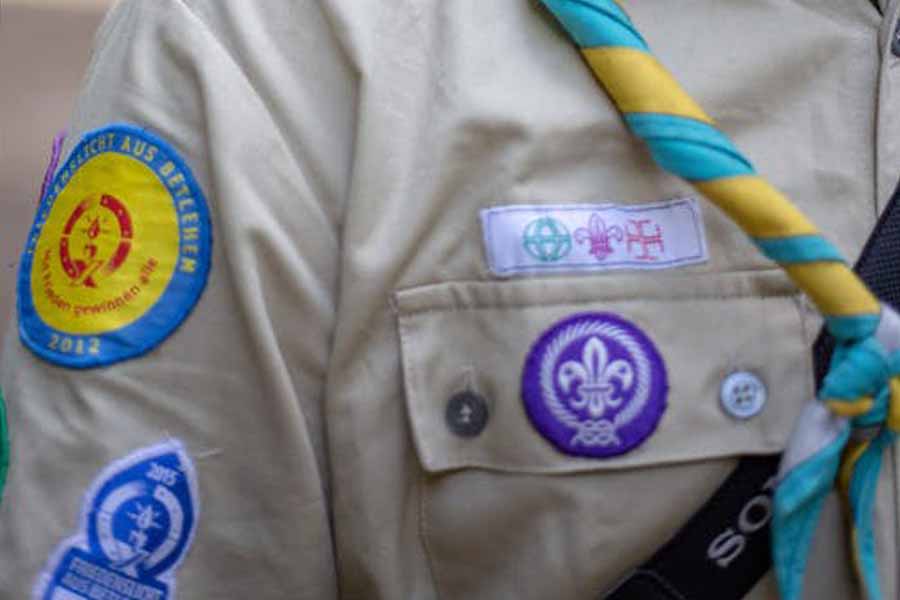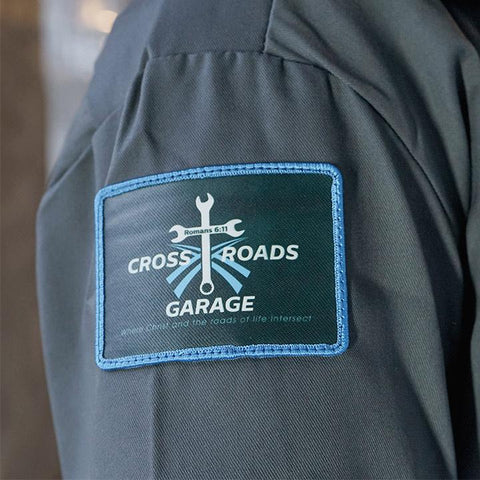 The success of a business depends upon many factors, and one of those influential factors is the level of professionalism your work uniform displays. Suppose you and your competitor retail shop next to each other; they show professionalism with their outfit while you do not. Whose shop will attract people? In the long run, the subtle difference in work uniforms can be the difference in the total revenue. You need to ensure your employees look like professionals in the workplace. But, how to achieve the look? One of the easiest ways is to use custom embroidered patches. Many organizations, including the military, firefighters, police, healthcare, etc., have used the patches for a long time to make their uniforms look professional. They are the best examples of professionalism, and you can learn from them.
Benefits of using custom embroidered patches for uniforms:
Highlight your business:
Investing in custom embroidered patches for branding is a lovely move. You can improve brand awareness by using patches for uniforms, including corporate, shops, factories, construction, etc. People will see your brand name when they look at your employees' uniforms. It will help ingrain the business name in their minds. The patches give a more eye-catching and professional look; these are lovely advantages without direct marketing.
Promote identity:
Organizations are like people, each with their identity. Custom embroidered patches help to highlight the uniqueness with an eye-catching and luxurious look. The best thing is they do not cost much money.
Make your staff identifiable easily:
How many times have you entered a shop or company and been unable to find a suitable person for your requirements? With custom embroidered patches, you can display the name and designation of the person. It will make it easy for the customers to identify the employees.
Propel ahead of the competition:
if you are a small business or startup, you can use custom embroidered patches to establish an image of professionals from the start. People will look at your business with seriousness. 
Now that you know the importance of using
custom patches
 for uniforms, it is time to use some of the latest trends:
Polo t-shirts:
You can reap huge benefits and make your employees look professional with custom embroidered patches. They look lovely on cotton, polyester, and blended materials. While some think they give a casual vibe and are suitable for a uniform, things have changed. Businesses, especially tech companies, use casual clothing at the workplace; they have become acceptable. They are also more presentable than casual t-shirts. Therefore, they are lovely for your employees to appear professional.
Other benefits of using custom embroidered patches include: easier for clients and prospects to recognize your staff at trade shows and conferences.
People like custom patches on polo t-shirts; you can use them for customer gifts and giveaways. They also act as a sense of belonging and unity to the team. The adage: when you look good, you feel good, applies here. It will also translate to high-quality work.
Crew sweatshirts
are another apparel for uniform and custom embroidered patches. They are becoming pretty popular because of the comfort level they provide. Although you can use them in any weather, it would be better to use them for colder weather and regions.
You can also hand out sweatshirts with company-branded patches to customers as gifts. It will show your appreciation and take your branding to a different level.
While many businesses use t-shirts for their employees' uniforms, you can create a distinguished look using custom patches and sweatshirts. People will recognize your employees; they are popular as uniforms because of being comfortable, easy to take care of, and durable. It works lovely for a retail store, including sports stores. It gives a distinct athletic vibe. With custom embroidered patches for your employees and customers, you can receive advertising benefits because they are practical.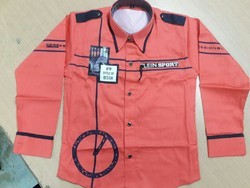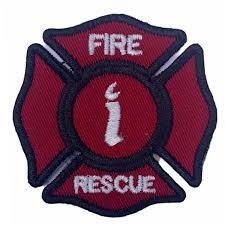 Safety clothing:
Custom embroidered patches are helpful for companies like construction, heavy equipment operations, etc. A strong team bond is necessary for high-risk environments, and they help achieve it. It promotes team-building, credibility, and assurance and exudes professionalism.
It would be best to use bright colors to match the safety uniforms. E.g., if your employees work in a green uniform, bright orange custom patches will help stand out. If the uniform is orange, lime green custom patches are more suitable.
Remember to regularly inspect, carefully maintain, and properly store to make the patches and uniforms last longer.
Jackets and hoodies
are excellent use for custom patches and uniforms. They work better for patches because of thicker fabrics.
A high-quality patch can turn a plain-looking jacket or hoodie into a chic, cool, and professional uniform. You can promote your business by using your logo and slogan to send your message to the world.
They are also a distinct and brilliant choice for your loyal customers. You can use these in colder months and regions and will provide uniformity lacking in most companies' uniforms. The thicker and heavier fabric makes them durable, and you do not have to change their uniforms for a long time.
Make use of the custom embroidered patches for uniforms:
There you have it, the most famous apparel for embroidered patches at work. Your business can use these ideas according to its requirements to gain visibility and professionalism. But, getting your hands on these apparel is not enough; you must ensure the patches reflect your brand's quality. To achieve the goal, you must work with a reliable and expert manufacturer to design the best custom patches for employees and customers. EverLighten has been helping startups, large companies, nonprofits, sports teams, colleges, etc., for eighteen years.
The Heating and Cooling Co., Ltd. has been in service for a long time and offers a wide array of heating and air conditioning services. They were looking for custom patches for their employees' uniforms. After contacting several companies, they were dissatisfied because the patches did not meet their quality standards. They approached us after reading numerous customer testimonials and told us their requirements. However, they were apprehensive and asked us to produce test samples. They were delighted after seeing the patches in real life and asked us to move ahead with the production. We created high-quality and precisely designed patches and have made over 20,000 custom patches till now.
Read the complete story https://everlighten.com/blogs/success-stories/company-the-heating-and-cooling-co-ltd.
The EverLighten difference:
Best pricing:
they are a dedicated factory for producing custom patches and not intermediaries; customers always get the best price.
Quality without a compromise:
they use premium-quality materials and the latest processes.
Fast turnaround time:
they provide the quickest delivery for every order.
24*7 support:
you can contact us anytime; they provide round-the-clock support.
Real people, phenomenal service:
EverLighten loves helping; they offer various options for every patch.
Free design help and unlimited customization:
the custom patches will look as you imagined; they also provide endless customization.
No MOQ requirement:
you can order as many patches as you need; they accept orders without a minimum limit.
Worldwide shipping:
they deliver worldwide; customers can track their orders anytime with an order tracking tool.
Embark on your custom patches marketing journey by visiting https://everlighten.com/collections/custom-patches.