Create awareness and raise funds to fight breast cancer with custom socks
|
Aug, 03 , 22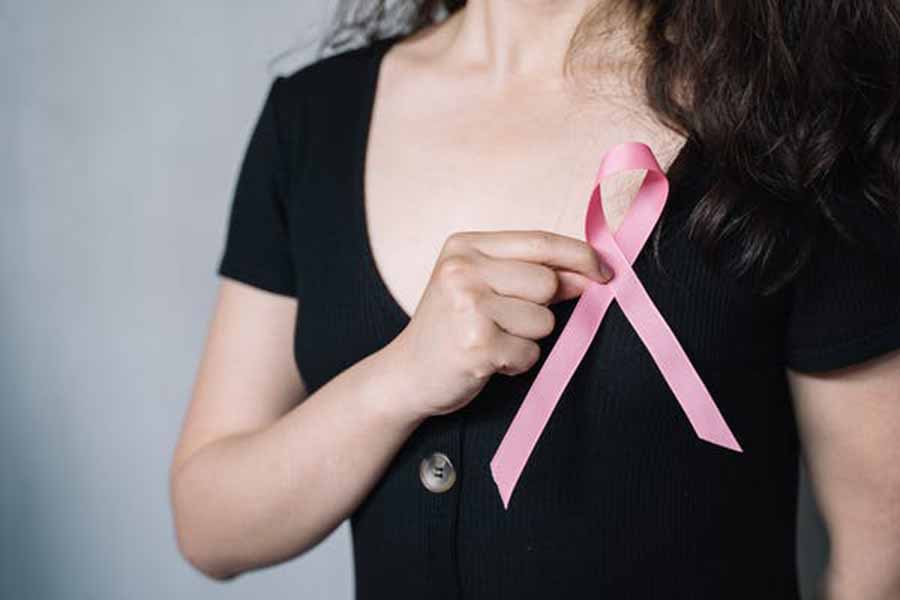 Breast cancer is one of the most deadly diseases affecting one in eight women during their lifetime, according to breastcancer.org. In the United States, women's death rates are only second to lung cancer. However, if diagnosed earlier, the chances of survival increase and the patients have a higher possibility of living a normal life. Medical research is going on regularly, and scientists and doctors are developing new means of detecting and curing it in its initial stages. As a business, you can also contribute by showing support and spreading awareness of this critical issue. You will also build goodwill and brand. Wondering how?
Custom socks
 - will boost your reputation and sales, and help women in their fight against breast cancer.
How to use custom socks to raise awareness?
Pink is the color associated with breast cancer. You can start by creating pink color
custom socks
. To make the campaign successful, you must be careful with adding every detail to the custom socks. Here are some tips to boost the effectiveness:
Add the organization name:if you want people to remember your noble gesture, add your logo and the organization's name. Please use an easy-to-read font visible from a distance. Since the socks' color will be pink, make some changes to your usual font and logo colors to be visible. Print the name on the outside of the socks for maximum exposure.
Name of the cause:If you have a catchphrase or slogan regarding the issue, use it. If you create custom socks for a specific event, use the event's name. Some charities are exclusive for particular events, and others host events year-round at different places. For more exposure, you can connect with nonprofits in your region. Sometimes a promise of a free product is enough to bring in more people. You can also use the date and place of events; people remember events and the brand for a long-time if they get something free.
Where to get more information: if you want your custom socks to act as a true awareness generator for breast cancer, you need to make it easy for people to get more information. While the hope is socks will spark conversations and encourages people to share their involvement, sometimes it can be passive. Adding a website on the socks will help people be proactive with their support and get involved.
Sponsoring and selling:fighting breast cancer requires massive funds, and it would not be possible without generous donations from businesses and people. You can sponsor local events and nonprofits by giving them custom socks to sell. You can also organize a fundraiser to sell socks and other custom products and donate the money.

Design

:though not as critical as mentioned points, an excellent design with high-quality materials makes a difference between a sock ending up in the trash, and socks people like to wear proudly. When done correctly, the campaign will be successful, and people will remember your brand for years.
Some ways you can use custom socks:
Education and awareness

:use promotional socks to educate people on risk factors, signs, and symptoms of breast cancer. Educating people is one of the most effective ways to increase the rate of early detection. We can also connect better with women in need of community resources. Aside from medicine, they also need moral support in their fight against it.
Community events:as an organization, you must host, sponsor or participate in events in your community to support people. Charity runs, walkathons, etc., are excellent examples; you can hand out your custom socks to participants and volunteers. They will help people think about the issue long after the event.
Volunteer and donor appreciation: reward those who volunteered or donated to the cause with high-quality custom socks to show your appreciation. Recipients will be grateful and reminded of the impact of their support every time they wear the socks and encourage them to do more for the cause. You can also give them other custom items.
Workplace events are one of the best ways to fight against cancer; people spend most of their waking hours at work. Here are some ways to raise awareness:
Wear Pink Day

:The entire organization can get involved with Pink Day. Each gender will wear as much or little pink to support the cause. Your company can contribute by creating pink custom socks with your logo and a message. Plan a day to wear pink each week throughout the month; maybe like a casual Friday.
Sell company-branded items:Design company-branded items like custom socks for breast cancer and sell them. You can hold a contest and ask employees to send their designs for more involvement. Take a poll on the best design and use the design to create products ahead of time. You can give a complete or a percentage of the sales towards an organization of your choice.
Set up a pink photo booth:You can go retro and set up a pink photo booth for employees to have fun and share on social media. You can give away fun pink items, including socks with your logo.
Pink treat day: Schedule a Pink treat day at your company where you can treat them with cookies, candy, etc., wearing pink apparel. Everyone can get together, and it will boost morale.
Change your logo to pink:One of the most simple things you can do is to change the logo to pink for a month. Do it on your website, social media profile, etc. It won't cost much, and you will get vast exposure. Ask receivers of your custom socks to post their pictures and tag your company on social media. When others see you promoting breast cancer awareness, they will also want to join the movement.

Host a company event

:Hosting awareness events at the office is another way to fight cancer. It can be a formal corporate event or informal events like sports events for employees. Everyone can wear pink custom socks and have fun. For formal events, you can hand out or raise funds selling them.
Conclusion:
When giving out custom socks, please ensure they do not overshadow the event's aim, and the focus should be on raising awareness against breast cancer. Your efforts to fight the disease can go a long way. However, please create high-quality socks. Low-quality products make little impact on receivers' consciousness. You require a reliable and expert manufacturer to create custom socks for the cause. EverLighten has over eighteen years of experience manufacturing custom socks for organizations, nonprofits, hospitals, etc.
Justine Arechiga is the director of nurses at Bundle Birth and a clinical instructor from Southern California. They are pushing the needle to improve patient-centered care in their unit and changing the culture of obstetrics. Justine has made her life mission to empower nurses to understand how big a role they play in the birth room. She wanted to create compression socks in different colors and sizes. As printing on compression socks is challenging, she could not find a manufacturer meeting their requirements. Fortunately, after going through the list of positive testimonials, they contacted EverLighten. We provided design, size, packaging, and other information; she had a little idea about the process. After making two changes - for free - they were satisfied with the quality. It was a worthwhile experience for us to be associated with a project for nurses' empowerment.
Benefits of working with EverLighten:
Best pricing: they are a dedicated factory for producing custom socks and not intermediaries; customers always get the best price.
Quality without a compromise: they use premium-quality materials and the latest processes.
Fast turnaround time: they provide the quickest delivery for every order.
24*7 support: you can contact us anytime; they provide round-the-clock support.
Real people, phenomenal service: EverLighten loves helping; they offer various options for every patch.
Free design help and unlimited customization:

 
the custom socks will look as you imagined; they also provide endless customization.
No MOQ requirement: you can order as many socks as you need; they accept orders without a minimum limit.
Worldwide shipping: they deliver worldwide; customers can track their orders anytime with an order tracking tool.