custom patches
A quick guide to martial arts custom patches
|
Aug, 04 , 22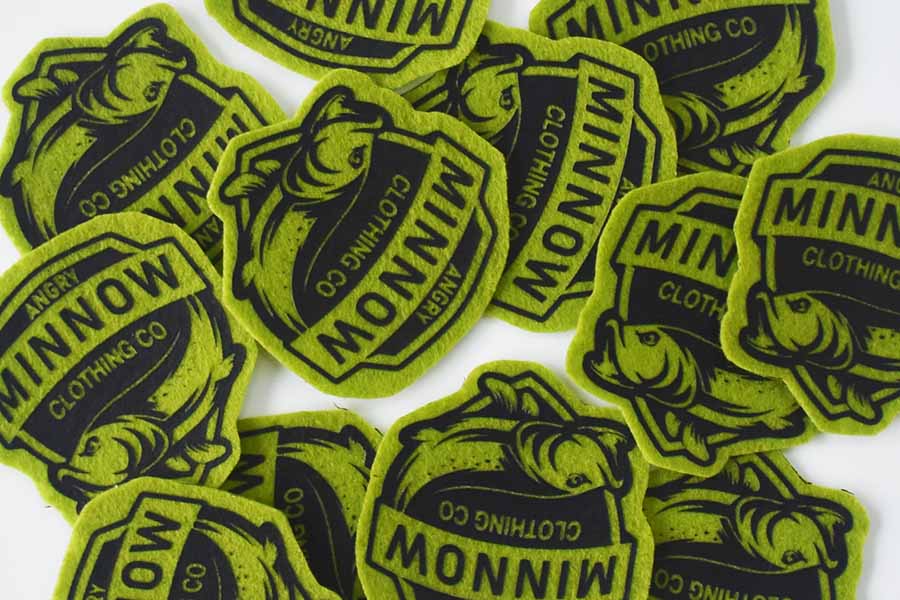 Martial arts have a rich history; the earliest evidence dates back over 2000 thousand years. Buddhist monks popularized it during the early fifth century CE as a means of self-defense. It is still trendy in the modern age, and people use it for sports, being fit, etc. A big part of modern martial arts like MMA, Judo, Brazilian Jiu-Jitsu, Karate, or Taekwondo is
custom patches
. They signify the ranks, tournaments you have participated in, which school you train with, etc. If you have a martial arts school or want to create martial arts custom patches, the blog will provide you with all the information. Without further ado, let's get started.
Purpose of martial arts custom embroidered patches
Determination and discipline are two of the most critical traits for practicing martial arts. They help ordinary students become champions. We often use custom embroidered patches in martial arts facilities. People use them to welcome new members, improve participation, boost morale, develop competitive spirit, etc. They use the patches for martial arts uniforms, traditionally known as Gi. The patches have special meaning in martial arts and are a big part of the learning process.
Signify ranks

:Learning martial arts is a complex process; it takes years to learn. A student goes through various stages and learns from many teachers during the time. Custom embroidered patches on the uniforms signify ranks of people like a student, instructor, master, grand master, etc. Respect is a significant part of learning martial arts and helps gain. Everyone can know the person by looking and behaving accordingly in their presence.
Reward: Instructors use custom patches to reward students for their accomplishments. E.g., winning a fight, tournament, or passing a test. Aside from belts, they are a big part of growing through the ranks. Earning a custom patch from their teachers motivates students to work hard

and

be dedicated to it. They can wear and show them proudly to their peers.
School: A martial art school is close to learners' hearts, and custom patches display the same; schools also get advertisements. People become curious to see the patches and want to know more. Whenever they think of learning martial arts, they will consider your martial art school.
Tournaments:They also use custom embroidered patches for competitions. People create them with the event name, place, logo, catchphrase, etc. The giveaway to winners, participants, volunteers, and the audience to make the tournament memorable.
Tips for creating martial arts custom embroidery patches
Patches have significant purposes in martial arts, and before you spar or head into the ring, you need to create beautiful
custom patches
 worth the Gi.
Keep the design fluid:You want custom patches to complement the uniform and not overpower them. When the patch design is too contrasting, people will find it hard to distinguish what is on the patches. You need people to read and understand the significance of the artwork.
Use bolder and larger fonts:Many people think they require smaller fonts for custom patches to make the most impression. Use a bold, large, and simple font. Please do not use fancy fonts as they can make patches tough to read.
Choose colors carefully: Usually, martial arts uniforms have one solid color - white or black. Using saturated and bright colors will make the patches look poor and draw unwanted attention.

Don't be afraid to be creative

:Now that you know about the colors and fonts, please don't be fearful to experiment with the design. Every martial art school has some unique traits; you must include them in the patch design. E.g., if you teach martial arts to special needs people, include it while designing custom patches. Customizing patches is easy; add a personal touch to make them unique.
Take size into account: In martial arts, people wear custom embroidered patches on their left chest, sleeve, and back. The size of the patches should accord with their placement. For wearing on the chest, please use a larger size; for the sleeve, it would be better to choose a smaller size. For the chest, the size is 4-5", and for the sleeve, it is 3".
Use a hot cut to cut the patch without fraying. The biggest advantage is to make intricate designs without making the patches ragged. The method also enhances the patch look.
Specialty borders: Custom patches look exquisite on martial arts uniforms, and borders help achieve the look. The popular ones are straight, wavy, and diamond borders. As the name suggests, a straight border has a uniform design, while a wavy border has a curved design.
Merrowed border is an option for martial art custom patches and looks lovely for circular, rectangular, triangular, or any other solid shape. It gives a professional and refined look worthy of respect. The ⅛-inch border overlocks the patch edge and prevents frays making the patch more durable.
Satin stitch differs from the merrowed border and does not lock the patch edge. It is a ⅙-inch stitch around the edge.
What is the best patch backing for martial arts custom patches?
Most martial arts uniforms are made of heavy cotton and used ruggedly; you need a sew-on or heat seal patch to be permanently attached. Both of the options will provide strong patches. For MMA or Muay Thai shorts, you will need backings to secure on microfiber or polyester. The mentioned backings work well on them.
How to attach a martial art custom patch to the uniform?
You can use professional help for sew-on patches and a heat press for heat-sealed patches. For polyester, don't use too much heat and keep a cloth between the patch and short.
Conclusion
Martial arts instructors and students are proud of their accomplishments and require high-quality patches to last long. You also want to ensure you have the precise design to help with promotions. It is possible with an expert and reliable manufacturer like EverLighten. They have over eighteen years of experience making custom patches for sports teams, colleges, universities, startups, large companies, etc.
The biggest basketball league in the world, the NBA, wanted to create custom patches for their team uniforms. Their artwork and requirements were pretty complex. After being disappointed with many manufacturers, they wanted to try us by looking at the positive customer reviews. It took several rounds of back-and-forth communications to understand every single detail. It satisfied them after seeing the samples. EverLighten created 20,000 custom patches for the league.
Benefits of working with EverLighten:
Best pricing: they are a dedicated factory for producing custom patches and not intermediaries; customers always get the best price.
Quality without a compromise: they use premium-quality materials and the latest processes.

Fast turnaround time

:they provide the quickest delivery for every order.
24*7 support:you can contact us anytime; they provide round-the-clock support.
Real people, phenomenal service:EverLighten loves helping; they offer various options for every patch.
Free design help and unlimited customization:the custom patches will look as you imagined; they also provide endless customization.
No MOQ requirement:you can order as many patches as you need; they accept orders without a minimum limit.
Worldwide shipping: they deliver worldwide; customers can track their orders anytime with an order tracking tool.