How to start an custom keychain business in 2023 | EverLighten
|
Aug, 02 , 22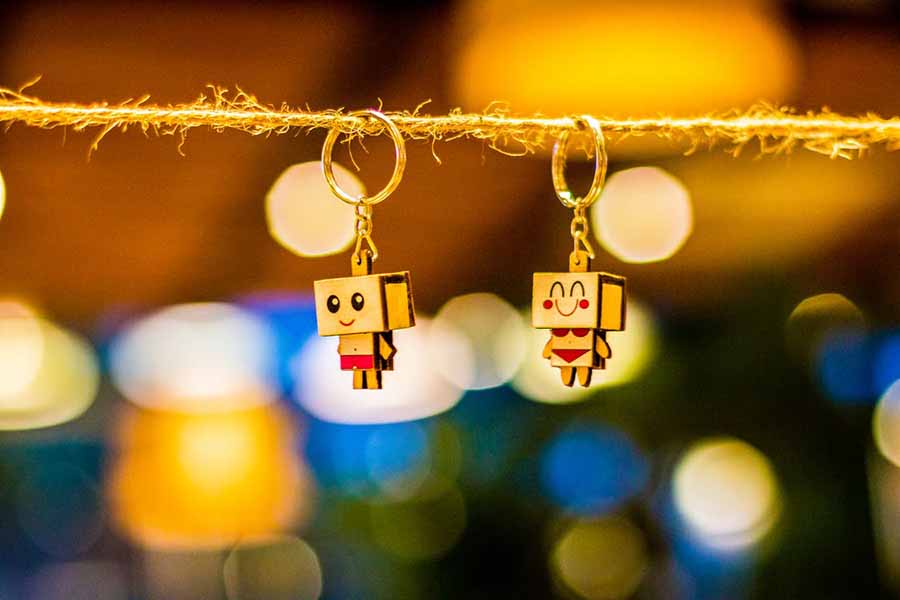 Is making custom keychains your hobby? You can turn the hobby into a business and make some money. With the growth of online marketplaces like Etsy, many have turned their passion into successful businesses. Custom Keychains are valuable items everyone needs, so you don't have to worry about the demands falling short. Although starting a business can feel intimidating, it is also quite rewarding. With some uniqueness, you can turn simple key chains into something extra special. And, when you can make some money selling those key chains, you will feel accomplished. So, where to begin? Luckily, the keychain business is like any other business, and this blog will provide you with all the information you need. Let's dive in:
How to start a custom keychain business

Decide how to fulfill orders: People often assume that successful businesses do every work themselves. However, it is not the case, most of them outsource the manufacturing to a factory or supplier. They either buy the keychains in bulk and ship them to customers or use drop-shipping. Each has its advantages and disadvantages.
Creating and shipping yourself: If you love to design, or customize keychains, you already have the experience, and you need to refine it. You'll have to invest in some equipment, materials, etc., and you are ready. It means you will require money upfront to start your business. You will also need to invest time practicing to ensure high-quality key chains. Once you get orders, prepare, pack, and ship them.
Your success will depend upon various parameters like the popularity of custom keychain designs and how fast you can get the orders out. It is challenging when you are doing everything on your own.
Outsourcing production: If you love the business side of things and do not have experience in manufacturing; outsourcing is an excellent option. The best part: you don't have to invest money upfront.
Partnering with a reliable manufacturer with experience and expertise like EverLighten is an incredible way to start a keychain business. You will need to make it once you get the orders. It means there is no financial risk for you because you don't have to buy equipment and manufacture it yourself. It would be easier to concentrate on marketing and promotions.
Pick the key chains you'll customize: Once you have decided how you will create and ship your key chains, you need to define your customers. It would be easier to connect with people and stand out from the competition. It will also help to choose the type of materials. Some of the most popular ones are clothes, PVC, metal, wood, raisin, etc. You would be better able to:
Design your key chains

Create brand appearance

Choose the marketing channels
E.g., Do you want to create circular key chains with various materials and the same design, or do you want utility key chains like bottle openers, carabiners, flashlights, etc.? The niche audience will be different for key chains. Try to answer the questions for better clarity:
What existing custom keychain businesses do you like, and why do you like them?

What latest materials, designs, and trends do you need to incorporate into your designs?
Things to consider when starting a custom keychains business

Where to sell: you have three choices to sell your custom keychains: selling them on an online marketplace, selling them on your online store, or both. There are plenty of marketplaces; you can list the key chains and start selling them. The biggest con is the fixed commission of these platforms. For selling independently, you have to set up an e-commerce store; it will cost some money upfront.
Setting prices: After you have decided where to sell it, you have to decide on the price. To be successful, set a price after considering production, shipping, competition, and miscellaneous cost. You price the key chains too high, and fewer people will buy them.
Start marketing your key chains business: No matter how good your keychains are, if people don't know about them, you can't grow. With today's technologies, you can endorse and sell worldwide without spending a dime. Since you have already planned out everything, you need to promote on the right social media platform with eye-catching posts. Visual platforms like Instagram are best for showing the uniqueness of the key chains.
You can also check out how your competitors promote and learn from them. Do some research and concentrate all your efforts on those platforms instead of focusing on different platforms. Please don't be afraid to try new things to get the word out about your lovely custom keychains.
Key takeaways

:

Now that you have learned everything to turn your hobby into a business, we like to add one last point. To differentiate yourself, you must provide quality at the least price. It is only possible by partnering with EverLighten. They have helped startups, businesses, nonprofits, restaurants, real estate, etc., create their key chains.
Rainbow Drive Inn. is a restaurant in Hawaii. They were looking to grow its name with promotional products. After going through a long list of customer testimonials on independent websites, they contacted our team. Learning about their requirements, we suggested custom keychains; they last long, are budget-friendly, and provide the best ROIs. We created free samples, and they were happy with the design and quality. The key chains helped their marketing campaign and got more customers.
Why EverLighten is the industry leader in custom keychains manufacturing. 
Best pricing: they are a dedicated factory for producing custom keychains and not intermediaries; customers always get the best price.


Quality without a compromise: they use premium-quality materials and the latest processes.

Fast turnaround time: they provide the quickest delivery for every order.

24*7 support: you can contact us anytime; they provide round-the-clock support.

Real people, phenomenal service: EverLighten loves helping; they offer various options for every patch.

Free design help and unlimited customization: the custom keychains will look as you imagined; they also provide endless customization.

No MOQ requirement: you can order as many key chains as you need; they accept orders without a minimum limit.

Worldwide shipping

: they deliver worldwide; customers can track their orders anytime with an order tracking tool.
For information, inquiries, and orders, visit https://everlighten.com/collections/custom-keychains.


FAQs


How much should I charge for custom keychains?


You can get a custom keychain designed and manufactured for $1.5. You can sell these in retail for around $7 depending upon the market you are dealing in.
How much does it cost to make a keychain?


At companies like EverLighten, keychains will cost you approximately $1.5 each.
What size should a keychain be?


The ideal size for a keychain is 1 to 2 inches. However, you can get a keychain size of your choice at EverLighten.
How are keychains manufactured?


Die cutting and hydraulic presses are used in the manufacturing of keychains.


What materials are used for keychains?


Keychains can be manufactured using leather, metal, resin, acrylic paint, and Poly(methyl methacrylate).


Is the keychain business profitable?


The Keychain business is very popular and profitable. Trends and Tactics' research indicates that the market for personalized and custom keychains is worth $31.6 billion.