Best way to promote your business: Use eco-friendly packaging for corporate gifts
|
Apr, 26 , 22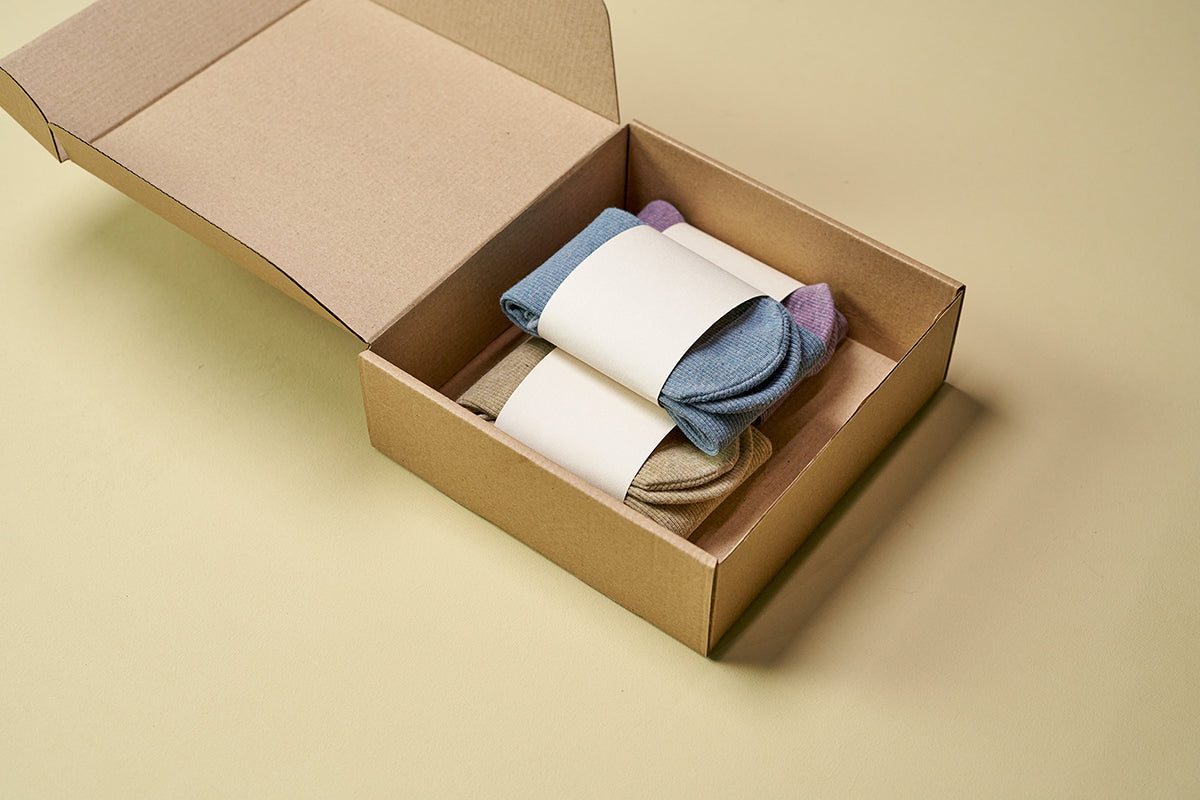 Consumers are becoming more aware of their roles in protecting the environment and expect businesses worldwide to do the same. It has shown its effect with plenty of organizations opting for sustainable practices, and they use sustainable corporate promotional items for marketing, gifts, and giveaways. However, one of the most significant environmental pollutants is "packaging," whether plastic or any other shiny glossy wraps. But, here lies an opportunity to distinguish yourself from your competitors - using eco-friendly packaging when using promotional items. This blog will tell you "how green packaging can help you become popular." 
What is eco-friendly packaging? 
Eco-friendly, sustainable, or green packaging are various names people use to denote the materials and manufacturing processes for creating packaging that has less impact on the environment. Some of the vital aspects are: 
Reducing the total amount of packaging
Increasing the use of reusable and renewable materials
Reducing the use of toxic materials for production
Ensuring packaging is recyclable easily
Reducing the packaging costs 
It also includes package design and processing to last longer. 
Why do you need to switch to environmentally friendly packaging? 
According to the World Bank, 12% of global waste is caused by plastic packaging. The amount of packaging and containers has doubled in the last decade in the US. We all need to do our bit to reduce the waste; here are the top four reasons why you need to switch to environmentally friendly packaging: 
Enhances your brand reputation:

People don't see the product first; they first see the packaging. As an organization, when you use sustainable wrapping for

promotional items

like

t-shirts

,

hoodies

,

socks

,

mugs

, etc., it instantly impacts receivers. They can see you are not an organization giving promotional products for advertisement only, but you care about the environment. 
Instead of preaching, follow; it will increase your brand value. It can establish you as a leader in the industry, developing a good brand reputation while encouraging others to follow suit. 
Catch consumers' attention:

Environment, Earth, sustainable, eco-friendly, go green has been the buzz words of the last decade. There are plenty of businesses doing their bit to protect the Earth, and they are also making a name by sharing their initiative and advertising it. You don't want to fall behind while your competition is leveraging it to grow their brand's reputation. 
Using eco-friendly packaging doesn't sound much at first, but it is suitable for the planet and business. Switching to recyclable packaging can encourage consumers to purchase from you. Market studies show that 60% of global consumers and 61% of US consumers care for sustainability. 
Cost-effective:

Often, businesses are hesitant to try new things, thinking they will cost more; the same is true for using eco-friendly packaging for

corporate gifts

. But, it is not always the case for choosing sustainable packaging; you may find you are saving money by using recycled or recyclable materials.
If somehow, eco-friendly packaging is costing you more than your favorite material, you need to keep the consumers in mind. It will be beneficial for your business in the long run because people can see your effort. You will get more people interested, and it will eventually be more profitable.   
Display you care:

Today's consumers aren't shy about voicing their opinions, which is evident everywhere, especially on social media. Using eco-friendly packaging will gain their attention and trust; it will show you care for the environment and respect people's concerns. However, it would be better not to change just for people's opinions; you need to be genuinely interested in doing better for the environment. 
Here are some eco-friendly ways to package your promotional products: 
Kraft paper

:

The paper is recyclable and biodegradable, and it can become one of your go-to materials for promotional and corporate packaging. It is color neutral and plain; you can use it for branding with your custom stickers and patches. It would help if you also advertised about it being an eco-friendly packaging to earn more goodwill. 
Furoshiki method

:

It is a traditional Japanese method of wrapping gifts using cloth. Any piece of clothing will do; you can use your leftover fabric like table cloth from previous office parties, clean it up, and cut it into pieces as required. It is also helpful for users for future use. To earn extra attention, you can be creative and create wrapping clothes with your company logo, message, and theme. E.g., For the fourth of July, you can create packaging cloth with your company's logo and stars and stripes. 
Newspaper

:

Which office doesn't have old newspapers lying around? You can use these to package corporate gifts; this way, you send a positive message of saving the Earth. And, you don't need to worry about looking "cheap"; you can write a message on it using custom stickers proudly and intentionally using newspapers for wrapping. 
Reusing shopping bags

:

You can also use old shopping bags for gifting promotional items. Every month people buy several items; you can ask your employees not to throw the shopping bags and bring them to the office for packaging. Offices also have to purchase various products; you can use those bags also. You can also create tote bags with your company logo for corporate gifts. EverLighten creates custom tote bags

and other promotional products like

t-shirts

,

hoodies

,

beanies

,

socks

,

pens

,

notebooks

, etc. You get a one-stop solution for all your promotional products. 

Upcycling packaging boxes:

Offices have many packaging boxes lying around; you can wrap items using them. You can also make it a fun activity for your employees by creating a challenge or dividing them into groups to make it more interesting. You can decorate these corporate boxes using

custom patches

. 

Ditching the tape:

One of the easiest ways of making a small contribution is to avoid the use of tape. Cellophane tape is an eco-friendly tape you can use. 

Using twines instead of ribbons:

Sometimes, it is difficult to wrap without using ribbons, but ribbons are harmful to the environment. The alternative is using jute twine or cotton rope for securing. The packaging will look even better with brown bags and paper. 

Using clothes as ribbons:

There are plenty of old clothes around the office warehouse/ storeroom; you can also use them to wrap the items. Any fabric will do, be it old curtains or tablecloths. 
Best practices
As you embrace eco-friendly packaging for your promotional products and corporate gifts, you may have some questions and concerns. Go through these tips for help: 
Reduce the amount of packaging material: You don't want to use large packaging for smaller items like logo socks. Keep the packaging material as minimum as possible to reduce the amount of waste. If your boxes/ packaging have a branding element, you want to create boxes according to the products you are giving. 
Using sustainable materials: With your packaging size, you can now focus on using sustainable materials for packaging. Look at these environmentally-friendly alternatives. 
Paper & cardboard: These are recyclable, bio-degradable, reusable, and easier for branding, making them pretty popular for corporate and promotional packaging. 
Corn starch: Packages made using corn starch are biodegradable and have less impact on the environment. It is suitable for gifts sent through the post. 
Bubble wrap: Although these are not 100% eco-friendly, there are some alternatives like bubble wrap made from recycled polyethylene or degradable bubble wraps. 
Biodegradable plastic is a type of plastic that starts decomposing when exposed to sunlight and makes it a better alternative to traditional plastic. These days it is used for creating plastic bags, mailing envelopes, etc. 
Bagasse paper is made from sugarcane fiber left after juice extraction. The products start decomposing within 90 days, making them ideal for packaging. 
Mycelium is a new type of packaging made from mushrooms; it is slightly expensive. However, with growing demand and production technology, they are likely to be cheaper during the coming years.
Choosing durable and reusable materials: Choosing durable and reusable packaging will ensure that people can recycle and reuse those. They can use them to store their less usable items in warehouses, and it will help to get impressions for a long time. 
Reducing ink usage: Using ink for packaging branding also leads to environmental hazards. You can use eco-friendly options like water-soluble or biodegradable ink, e.g., soy ink. 
Include recycling instructions: You need to make people aware of recycling by including specific instructions on the packaging. Provide details if the packaging can be dropped at a particular recycling center or can be reused. 
Selecting the manufacturer wisely: The products and packaging materials help create your brand value; you need to choose a company providing various options. Is the company you are choosing working to reduce the waste themselves? Are they involved in activities offsetting their environmental impact? 
EverLighten is a company involved in sustainable practices in promotional products manufacturing and packaging. 
Eco-friendly: They use eco-friendly packaging, which effectively reduces plastic waste and helps go green. 
Plastic - Reducing: They manufacture custom tote bags, which reduce the use of plastic bags. The company is taking all the steps to reduce its impact on nature. 
Factory Compliance: Their factories comply with local and international environmental regulations and have BSCI certification. 
Increase your brand value by incorporating eco-friendly practices for corporate and promotional gifts. It is just a start, and there are other ways of making an impact by reducing your carbon footprint. For more information, queries, and designing corporate products and packaging, visit EverLighten.com.