A step-by-step guide to selling custom merch on Facebook
|
Apr, 22 , 22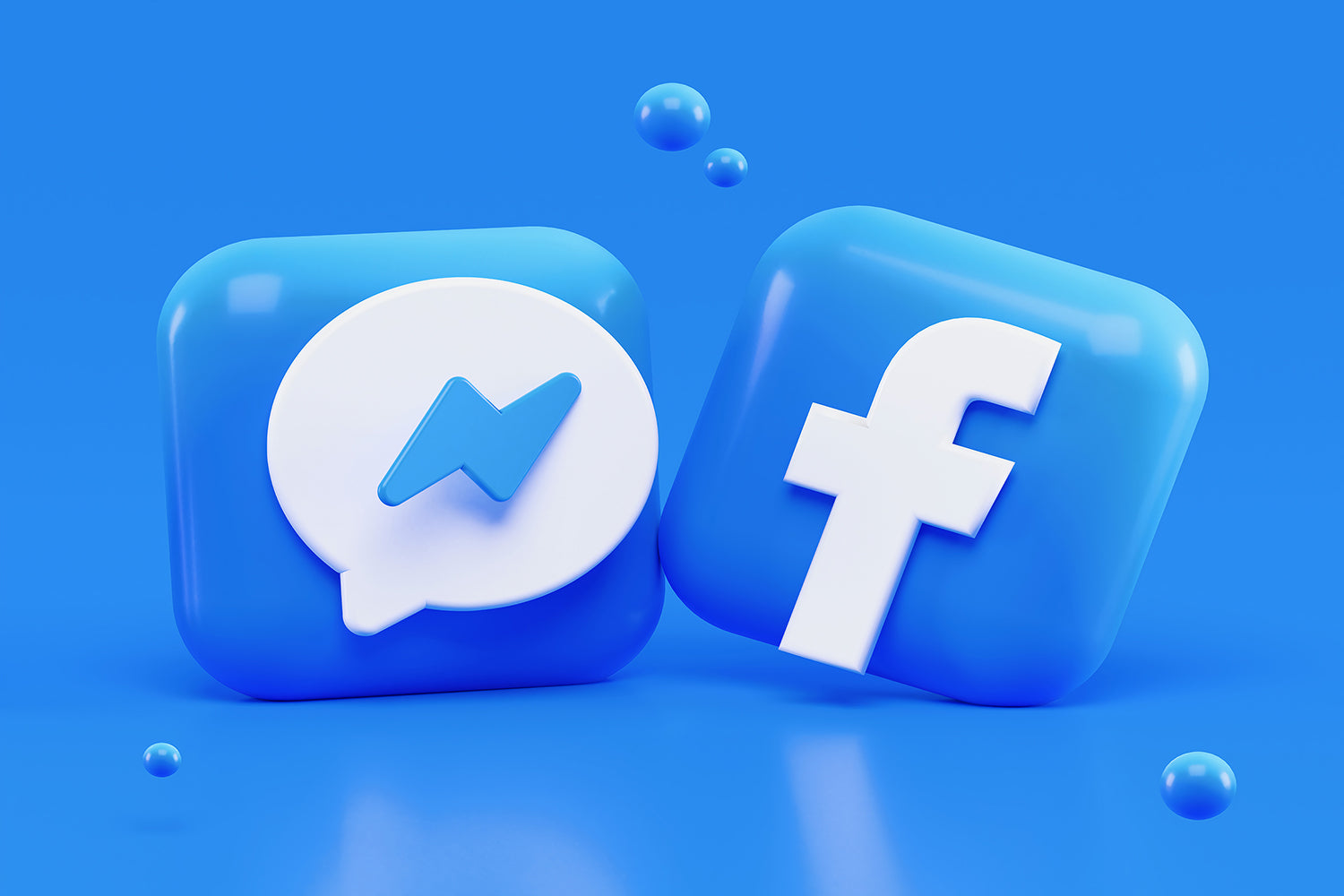 When Facebook started eighteen years ago, it was a place to connect with family and friends. People used to send messages wishing each other on birthdays, anniversaries, and holidays, but it has evolved into a completely different beast now. It is much more than only a social media platform; it is also a marketplace where small businesses can sell products, connect with new customers, and much more. With the rise of Facebook selling, custom products demand is also rising. People want to show their individualism while businesses leverage it to promote their brand. If you are an entrepreneur or a business owner looking to sell custom merch, you need to use Facebook quickly to reach a wider audience. The first step is setting up a Facebook Business page and custom products for the public. Remember, you can only sell original designs for custom products. While it is a fantastic way to sell, it can be overwhelming, especially when starting. Luckily, this blog will provide you with all the information to sell custom merch on Facebook.
Different ways to sell custom merch on Facebook:
Facebook provides various ways to sell your custom merch, so it is essential to understand the different methods. One method that might work for some businesses might not suit your business, and you have to figure it out with information and trial & error. Three popular ways to sell custom merch on Facebook are:
Facebook marketplace: The name suggests it is a full-fledged e-commerce platform, but it is more like a list. You can't sell products here; you can only list your custom merch or search for products. They don't provide tools to process payments, tax calculations, or buy items like an actual marketplace; you can only contact the buyer/ seller and figure out the payment arrangements. It is more like a personal ad for regular users to sell your product to the local audience and is not aimed at supporting entrepreneurs. Since you would like to make a sustainable income from selling custom merch, it is not a tool you would likely use much.
Facebook shop: It is a much better option for selling your products; it provides most opportunities, including checkout, for customers to directly purchase products from the store. However, there are two catches: it works only in the US, and you have to pay a shipment fee of 5%. It might be too much, especially if you are in the early phase of your merch business.
But, don't worry, Facebook provides you with a solution of redirecting customers to a different website to make a purchase. If you want to do business outside the US, you can redirect people to any other website where you sell your products, and it can help save the fees you are paying to do business.
Buy and sell groups: People have created various groups for buying and selling different products, including custom merch. It is different than the other two mentioned previously. You can't post whenever you want and have to depend upon the owner of the groups. You can only rent for advertising purposes. It is cumbersome because you have to manage various listings in different groups separately, even for the same product.
Now that you know about different ways to sell on Facebook let's dive into the steps of selling your custom merch.
Research:
We understand you want to jump right into selling custom merch, but there are various steps you need to execute correctly for success. Everything starts with research, whatever business you want to create. With research, you will get all the information for making the right decisions, from what product to sell or which manufacturer to contact. At the same time, there is always room to improvise later, depending on feedback. It would be foolish and a waste of resources to start again. They say time is money, so you have to make every bit of it. You will need to research:
The custom products you want to sell
What is your target demographic? Whether you want to sell items like custom socks to gen z or sell personalized athleisure to people who are into fitness.
One of the issues with selling any product is the demand; if your product doesn't have enough demand, you risk unsold inventory and losing money in your business. It would be better if your product has a higher need; check your competitors and demand for similar products and ways to offer something unique to the products.
Businesses that can understand their customers succeed; when you are researching for your target demographics, you need to find out their wants and struggles entirely so you can help them better. It would also help you to develop your marketing strategy later on.
And, don't forget to research your competitors to stay competitive in the custom merch business. The market is filled with manufacturers looking to cut every corner to get ahead, like giving significant discounts, bargains on bulk orders, etc. If you can't offer lower prices than your competition, you need to ensure your audience understands the reason; they need to know your custom merch is of better quality.
Images:
Since people cannot touch and feel your products on the online platform like an offline marketplace, the importance of product pictures increases manifold. People don't want to buy things they are not confident about; you need to invest time and money into creating high-quality product images.
Every picture needs to be professionally done, whether you are selling socks, mugs, t-shirts, keychains, etc. People's attention span is short, and it becomes even shorter when seeing products online. They will take a glance and decide; having high-quality pictures helps. It also establishes your business as a brand.
You need to include various pictures of your custom merch from different angles, showing every little bit of detail. People would be able to see colors, size, features, and texture in detail. It would be even more impressive if you provided pictures of the products used to help people imagine themselves using them.
Another crucial thing to keep in mind is using precise image size on Facebook because it might get cropped for a preview. You need to check the size to avoid blurry or chopped product images.
List creation:
After you have come up with the merch and their images, you need to start creating a listing. You will need to craft a listing that will appeal to your audience. Since most people search for products rather than directly going to the page, it would be better to use terms that people use instead of inventing new words. It would be impossible to survive selling on Facebook if your merch doesn't show up when people are searching for specific products. Find out all the words people are likely to use to describe a particular product. E.g., Custom merch, custom promotional products, and custom corporate gifts are some of the terms people use in alteration.
Customer service:
In this day and age of personalization and options, you need to provide excellent service during the sale and afterward. People expect to get instant resolution to their queries, like what kind of colors, materials, and styles do you offer for your custom socks? What are the shipping charges? The quicker you respond, the more likely they will buy your merch.
Return policies:
People are expecting more from every business these days. No matter how high-quality custom merch you sell, some people would be left unsatisfied and want to return the purchased products. There can also be numerous other reasons for returning the merch; Facebook lets people set their return policies. You have to choose when and how you would accept the return. Please provide the information clearly on your page so customers can find it easily.
When people see the return policies, they will have more trust in your business - it is especially true when you have just started. You don't want unhappy customers unaware of the return policies; they will not buy from you again and tell other people not to buy. A transparent approach is essential to mitigate these problems in the starting phase.
Engaging:
Facebook is social, so you must engage with your audience and community. Many groups are dedicated to buying and selling various items, including custom merch. When you post and engage with people in these groups, you can reach a wider audience fast without costing any money. It will also establish your business as an authority and increase brand awareness, thus boosting traffic to your store.
However, it is also time-consuming, and it can be pretty challenging for new businesses short on human resources. It would help if you took some time to find out the groups that would benefit your business. While posting, you want to provide as much information about your custom products as possible. You need to avoid posting irrelevant information to build trust, and people don't think of them as spammy.
Cross-selling:
One of the most significant advantages of selling your products on Facebook is they own Instagram. You can efficiently cross-sell on both these platforms. Instagram is growing fast and becoming more relevant to selling custom merch because of the relevant traffic.
Apart from reaching a wider audience, it also provides you with a safety net if one platform doesn't perform well. It will quickly provide more comprehensive brand visibility without investing much time and effort. Facebook allows connecting cross-accounts seamlessly. 
Paid advertising:
It can be challenging to be noticed online initially because of the vast competition. Even after following every step mentioned, if you are not getting enough people to your custom merch store, you can use paid advertising feature of Facebook. It is pretty easy to use the "boost listing" feature. This little boost may help you get enough visibility, traffic, and sales.
Popular custom products:
There are several products you can customize and sell on Facebook. If you have not decided on the products, here is a list to get started:
Custom t-shirts: When someone thinks of custom products, t-shirts are the first item that comes to mind. These are the most popular product you can sell; their demand will never decrease despite the competition. You can create unique designs, colors, and materials to stand out from the crowd. People are becoming aware of environmental issues, and there is a growing demand for sustainable products, and you can create your brand around this issue.
Custom hoodies: When it's too cold to wear t-shirts, hoodies come to the fore. Custom hoodies are easy to create, durable, and just like t-shirts, you can also build your business around sustainability.
Custom socks: When you are selling custom products on Facebook, you can't do without custom socks. These are one of the most popular items people are purchasing. You can target various markets with different varieties like crew socks, dress socks, athletic socks, and compression socks. You can also manufacture them using sustainable materials like bamboo.
Custom hats: People love hats, and there are various styles available for every season and occasion, like dad hats, truckers hats, beanies, etc. Customizing them is pretty easy with a reliable manufacturer like EverLighten.
Custom keychains: These are one item that would always be in demand because they are pretty helpful in people's lives. Custom keychains are practical for business promotions and cheap to create, giving you substantial profit margins.
Custom patches: These are items whose demand will never decrease. People create custom patches to show their personality, belonging to a group or cause.
Custom plush toys: If you want to target sports teams, nonprofits, or businesses, custom plush toys are ideal. People love them, and they are helpful for various purposes, including gifts, giveaways, promotions, etc.
Conclusion:
To become successful on Facebook, you need high-quality custom products. It is possible when you control every aspect of manufacturing or partner with a reliable manufacturer with experience, expertise, and a will to help people succeed. EverLighten has helped every sized business become successful with high-quality custom products. They have created hundreds of thousands of products in over twenty-three countries over the past eighteen years. 
Best pricing: They provide factory-direct pricing because they own a factory and are not intermediaries.
Quality in every product: They use top-quality materials and the latest processes to produce items.
Real people, fantastic service: EverLighten loves helping; each customer gets help from design to delivery.
Designs to impress: With their in-house designers, the design in your head is brought to reality.
No minimum order requirement: You can order any number of products you need; they accept every order without a minimum limit.
Worldwide shipping: They provide worldwide shipping with order tracking.
For more information, queries and designing, visit EverLighten.com.