A guide to make money on Twitch with custom merch
|
Jul, 19 , 22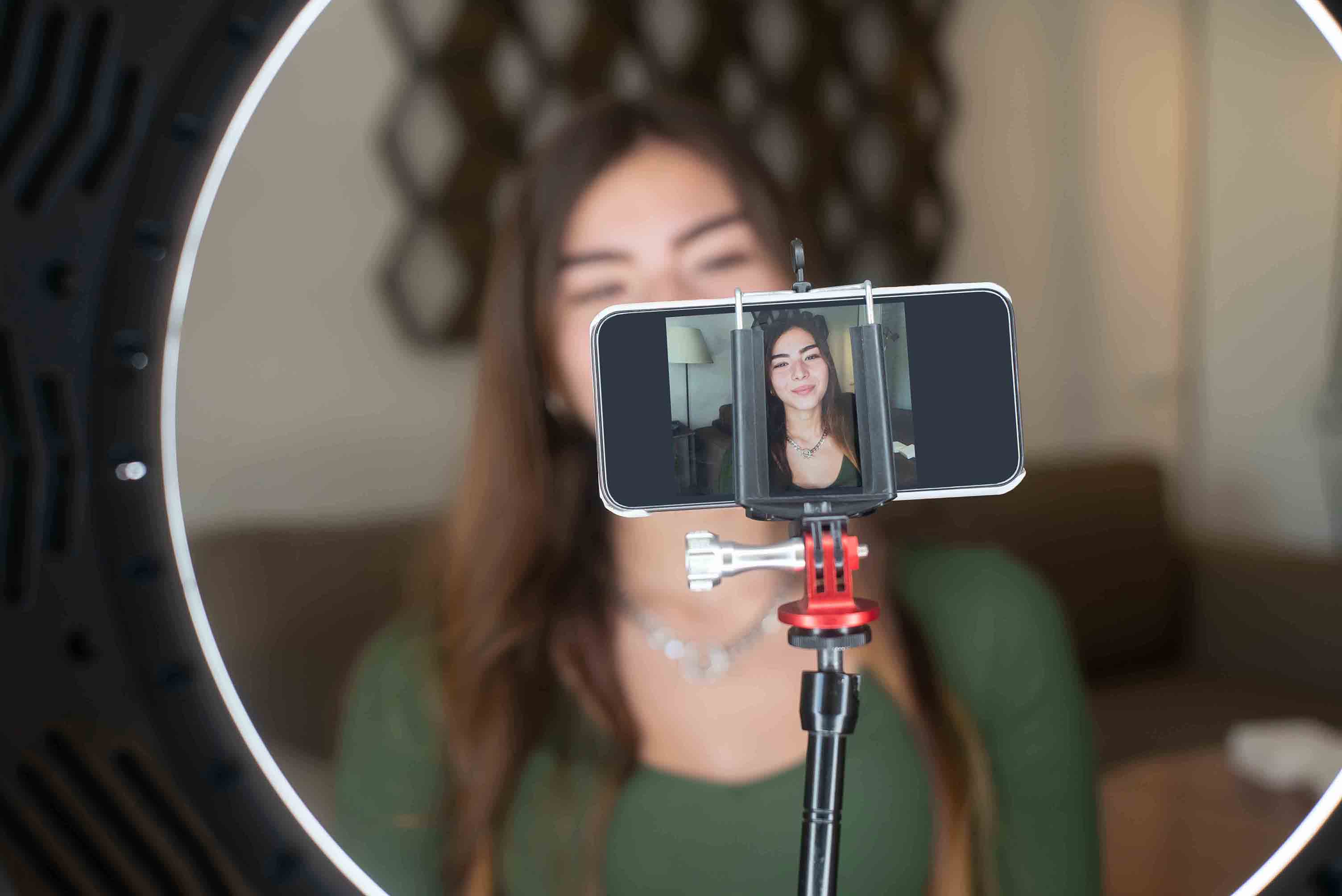 If you're an avid gamer or like to stream your gaming sessions, there are many opportunities to make money nowadays. There was a time when playing video games was nerdy, and people who enjoyed playing games hid the fact because of embarrassment. But now, people share their gameplay with the world through streaming platforms. Twitch has become the most popular platform and provides opportunities to earn money with ads and affiliate marketing while having fun. But, there is a better way to have a steady stream of income on Twitch - selling custom merch. It has a vast user base, and popular streamers earn hundreds of thousands every month by selling custom branded products. The blog will provide all the information if you want to make some money while playing video games. Let's start from the beginning: 
What is Twitch?
It is the world's largest platform where users can stream live or pre-recorded video games; people also use some videos for chatting. Users can watch, broadcast or do both and viewers watch and comment in real-time. As of March 2022, it has over 4.5 million monthly streamers. People love to communicate with like-minded people, and the platform provides the opportunity to do the same - for video game lovers. It has a healthy user base of every gender and age; most users are under 34. 
How much money can you make by selling custom merch on Twitch?

 
Some top streamers make hundreds of thousands of dollars monthly, while others make around $1500. E.g., Pokimane is one of the highest-paid streamers and makes millions selling merch. They have a following of over 9 million. If you think you need millions of followers, you need to think again. Selling custom merch on Twitch is not about having many followers, it is about having loyal followers. E.g., Twitch streamer Valkyrae sold 40k orders in the first sale despite having only 20k followers. 
Do you need to sell custom merch on Twitch? 
Yes! You absolutely should sell. Custom merch has become an integral part of the live streaming world. Viewers love to support their favorite streamers by buying and wearing their products. It will provide you with extra money, and hopefully, you can turn it into a full-time profession. Who will not want to play video games and earn money? 
Creating Twitch custom merch 
You can't hope to sell custom merch on Twitch without having an attractive design. Successful channels are like companies - it takes years to build a brand, and you can't make it in days or weeks. You might make a little money here and there at first, but you won't make a steady income without high-quality merchandise. It starts with finding your niche genre. 
Define your brand

:

To come up with custom merch design ideas, you must define yourself as a brand. It would be beneficial if you stopped looking at yourself as a gamer and more like an entrepreneur. The first step is to determine whether the products align with your stream. 
Some of the most popular custom products are:
Custom apparel: Custom t-shirts, custom hoodies, custom sweatshirts, custom socks
Accessories: Custom phone cases, custom stickers,custom  patches

Custom h

ats,

custom 

caps,

custom 

beanies, and

custom 

face masks

Custom 

Drinkware:

custom 

mugs and

custom 

water bottles

Custom 

Decor: C

ustom p

osters,

custom 

cushions,

custom 

plush toys
You can start by creating a logo representing your Twitch identity. A logo will help your custom merch stand out from the competition; people can see and relate the merch to you quickly. 
Asking your audience

:

Twitch provides you with readily available and enthusiastic advisors: your followers. You can ask about the merch ideas and what products to create by asking your followers. If you have a design, you can also ask their opinions. Their insights might surprise you. 
Look at other streamers:

Why reinvent the wheel? Apart from asking your audience, you can look at what other streamers are doing. It will help gauge your merch idea; whether you would flood the market with yet another generic merch or some unique custom merch, your audience can relate to themselves. You must balance your creativity with the audience's demands. 

Create the design

: After writing merch ideas, it would be vital to look at the popular taglines among your followers. It will help you generate a sense of familiarity and belonging among your followers. 
For more inclusion, you can run a poll; followers can rate the best designs, slogans, colors, fonts, etc. It will also provide you with an insight into the products' demands. If you have too many good ideas, you can set aside some ideas for future projects. To summarize: make a sketch of your merch, ask for feedback and complete the design. 
Budget:

On to the challenging step - budget. A good budget will get you professional graphic designer help, choose the best materials and deliver in the least time. However, if you have a limited budget, you need to look at the next step. 

Finding a manufacturer

:

A reliable manufacturer can be the difference between high-quality custom products or cheap generic-looking items. 
Find out if they offer the merch you want to create. You can start with finding information on the website and social media pages.
Please note their customer ratings and reviews including customer service. 
Contact the ones that seem promising and ask for their MOQ rates, delivery time, refund, cancellation policies, etc. 
To choose the manufacturer suitable for your unique requirements, you need to get samples from them. It would help you gauge the quality before you sell them. Please don't be fearful of reaching out to your fellow streamers for recommendations. Since your custom merch will extend your channel, you must choose wisely. 
The solution to the previously mentioned budget problem is finding a manufacturer that provides help with the design. E.g., EverLighten has a team of expert in-house designers helping come up with the design, materials, colors, etc. They help to manufacture products in small batches with a fast turnaround time, so you don't have to invest an enormous amount of money at once. You don't want to end up with a vast unsold inventory and lose your hard-earned money. 
Marketing:

Now that you are ready with your products, it's time to promote your custom merch. Notably, 90% of people buy from brands they like and trust; the same goes for streamers. 
Here are some promotional strategies you can try to get the word out:
Wear your custom merch during streaming

:

This is the most effective way to announce your custom merch to the audience. The market research also backed the method up; it boosts sales up to 50%. 
Live tour of merch:

If you are selling your custom merch on your website or e-commerce platforms, please provide a Live tour of your merch store to your fans. It will benefit to talk about your designs, inspirations, process, etc. 

Free giveaways and discounts:

People love free stuff; you can create curiosity with giveaways and discounts to the first few followers. They can tag you on their social media platforms. You can also run a limited edition merch line. 

Exchange merch with other streamers:

Giving away your custom merch to other streamers is one of the most effective ways to build goodwill and brand awareness in the community. Fans of other streamers will become curious about your merch. 

Optimize the Live stream titles

:

You can mention your custom merch in the video titles for making it merch-friendly. 

Remind viewers:

Use intros, breaks, BRBs, endings, etc. to remind your viewers about your custom merch with images of the products. 

Cross-platform promotions:

It's always a good idea to promote your products across platforms; it will help to spread the news to your fans beyond Twitch. You need to leverage every platform available. 
Ready to sell custom merch 
As with all things in life, professional Twitch streamers didn't start with fantastic gamers, entertainers, and customer merch creators. They practiced, worked hard, and got the support of an expert manufacturer. You can also make it big selling custom products on Twitch and earn money doing what you like by connecting with EverLighten. They have created custom products for startups, large companies, nonprofits, celebrities, influencers, and gamers for eighteen years. 
Don is a professional rugby player who wanted to incorporate wellness into the gaming industry and started his company - The Gaming Athlete. They were looking to produce custom compression socks and jerseys for their brand. However, they could not find a manufacturer willing to accept their product demands or produce high-quality products satisfying their needs. Fortunately, the GAS team found EverLighten by reading many positive reviews on independent rating sites. We guided throughout the process and created high-quality custom merch satisfying their needs. They were pretty happy with the outcome and praised our team. You can read the full story at
https://everlighten.com/blogs/success-stories/don-the-gas-team
. 
PewDiePie is the most popular streamer and video game commentator, famous for his comedic style. He was looking to create custom lapel pins for their fans. They contacted many companies but were dissatisfied with the quality. His agent contacted our team after going through reviews and testimonials of our customers. He explained his requirements regarding style, quality, and size. After seeing the sample it blew them away with the quality and asked us to go ahead. We created over 5,000 custom pins for his fans. Read the full story here,
https://everlighten.com/blogs/success-stories/youtuber-pewdiepie
. 
Benefits of working with EverLighten
Best pricing

:

They are a factory for producing custom products and not intermediaries, ensuring customers always get the best prices. 

Quality in every product

:

They use top-quality materials and the latest processes to produce custom uniforms and accessories. 

Fast turnaround time:

They provide the quickest turnaround time for every order. 

24*7 support:

Customers can contact them 24*7 for their queries resolution; they reply within half an hour. 

Real people, fabulous service:

EverLighten loves helping; they offer various options. 

Free design help and unlimited customization:

Your item design will look as you imagined with support from in-house designers.  

No minimum order requirement:

You can order as many items as you need; they accept every order without a minimum limit. 

Worldwide shipping:

They deliver worldwide, and customers can track their orders online with an order tracking tool.