A comprehensive guide to customizing Marvel Merch
|
Feb, 11 , 22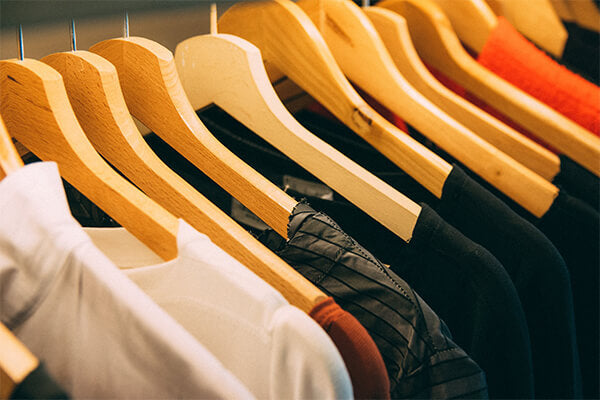 It's ripped, it's stained or broken, but you can't seem to throw it out. Our favourite superhero merch is a way to express our identity for many of us. With Marvel's Avengers breaking all the box office records and becoming the biggest movies franchise in the world - young people are buying lots of custom marvel merch. Marvel products sell like hot cakes; everything from t-shirts, hoodies, socks, and backpacks has become lucrative. You are not alone if you want to jump on the Marvel custom product. Many people are searching for this information to start their business or customize merch - this blog will provide you with all the details.
Whether you have a killer design idea and want to make some money by selling custom products, or you are looking for an alternative marketing method of promoting your business, the fundamental of custom merch design remains the same. Don't worry if you are not a designer or marketer; go through these steps:
Find out the reasons for designing custom merch
Understanding the reason for designing your custom merch is essential for success. Are you planning for personal use? Do you want to gift them to your friends, family, or customers? Answering these questions will keep you consistent. If you customize the merch for promotions, branding would be your primary goal, and you would design accordingly. You would need to keep the theme in mind for an event for personal use. 
Start by making a list of vital elements like themes, styles, messages you want to custom products to communicate. Do you want to make your business image serious, or do you want to be playful? Keeping the focus will provide you with all the answers. 
For an effective design, you need to keep your personal preferences away - unless you are designing for personal use only - rely more on quantifiable data. Who is your target audience? What traits do they look for in a business? Here are some goals to keep in mind:
Promotional gifts: These are custom products displaying your brand name; you give them to clients, customers, vendors at meetings, trade shows, public gatherings. 
Within the organization: For keeping employees happy and motivated, you need to show appreciation by giving custom items with organizational logos from time to time. You can gift on achieving their target, work anniversaries, birthdays, Christmas, etc. 
Merchandise: You want to sell the products and make money; here, you need to consider trends, styles, marketability, etc. While planning, you need in-depth research on market factors - actual data and not guesswork. 
Souvenirs/ Personal gifts: Special events call for unique gifts; custom items are excellent. It is like giving corporate gifts, but they are less restrictive and casual. 
You want to include your brand logo's potent presence on the custom item despite the goals. People need to know who is behind the product. 
Create a budget
We understand you want to start as soon as possible to design your custom merch, but you need to settle some vital details, including budget and quantity. What's your budget? How much amount do you need? 
For example, your budget and quantity will play a crucial role in how many colors you can use and what materials you can use. If you are tight on budget, you can opt for fewer colors. The number of items will determine your printing methods; some printing processes are suitable for bulk orders, while others have a higher cost per item, making them ideal for small orders. 
Check the printing options
When choosing the best printing methods, you need to consider cost, look, turnaround time, and more. Try spending some time to look for the options; some of the most popular ones are: 
Screen printing: This is the most common and reliable printing method, especially for custom t-shirts, hoodies, etc. The printer creates original screens of the design, one for each color. The process is affordable and suits larger quantities. However, it would help if you had a new screen for each new color, increasing costs. 
Vinyl graphics: This method uses heat and vinyl instead of ink, creating durable designs. Use this method to grab people's attention with your designs. However, the cost increases rapidly with more colors - it is not ideal for large orders. 
DTG (Direct-To-Printing): It is one of the newest printing methods; they directly print the design on the fabric. The process provides full details of extensive color and customization options. The process is not suitable for large orders and darker garments. 
Think about your design concept
Here comes the fun part; you need to figure out what you will print on merch. Take your time with this step. Don't rush. People pay attention to the design more compared to fabric or colors. It's easy for your mind to go in different directions; here are some tips to keep you focused. 
Custom socks: We can easily forget the socks available when thinking about designs. If you are a law firm, it will not suit you to customize athletic socks. You want the audience to take you seriously; you need to choose a calf-length sock or over-the-calf socks. Always keep your audience in mind before deciding on the type of merch. 
Custom t-shirts: Various options like Polo, round-neck, v-neck, henley, etc., are available. You don't want to choose a crop-top if your target audience is not into it. Also, you don't need to fill the t-shirts with huge designs; you can go with a minimalist design with the right proportions. After your design, consider how it will look in various sizes - whether you need different colors for males or females. 
Custom hoodies: Most of the points of t-shirts also apply to custom hoodies. One thing to consider is the color of the hoodies- they are mostly darker than the t-shirts. 
Custom backpacks: The colors, designs, and manufacturing are vastly different. Custom backpacks are costlier to produce because of the materials, thickness, processes involved. You would like to avoid detailed imagery and colors gradients because of the texture. 

Find a designer
If you have design skills, it's incredible, but even if you don't, don't worry. You can easily find skilled designers within your circle, and you can put an ad for freelancers on social sites or work sites. These days, many custom product manufacturers provide design help. For example, EverLighten is a custom product manufacturer with in-house design experts. Customers need to upload their design as a sketch or image; they help create your concept into reality. 
Clear communication is the way to tell the expert about your ideas, target audience, and the message you want to convey. Try including details about colors, styles, logo, and printing specifications. You need to send some design samples matching the style you want. The more information you provide, the better your design will look. 
Gauge your design
As your design options get better, you can browse and select your favorites. Always remember your marketing, technical, and needs. Is the design suitable for a wide variety of merchandise like socks, t-shirts, hoodies, and backpacks, or is it ideal for a particular item? If it's not for personal use, all your decisions need to revolve around business and marketing. Communicate your feedback clearly to designers, ensuring your subsequent iterations look better.
Run the sample designs on both sides, i.e., key stakeholders and general people who are not your target audience. Get feedback from people; even it means going to your neighbor across the street. People who are not linked with you will notice things you can't and provide better feedback. Keep a few questions ready with you:
What is the first thing popping out in their minds?
Can they recognize the target audience?
Their answers will help determine whether the design is sending your intended message. If not, you need to work again. 
Protect your design
Congratulations to you for the perfect design, but it's always vital to protect your design, so others don't copy. It is pretty easy for people to access any information, including your plan, in this digital age. Contact an attorney and apply for copyrights, patents, or trademarks. You don't want your hard work to go in vain. 
Find a manufacturer
Now, you have all the information and your design ready with you. It's time to find a reliable manufacturer for your custom products. Find the one that offers the exact manufacturing method at a reasonable price. Ask them whether they provide extra features like free shipping and order tracking to sweeten the deal. Some points to keep in mind:
Find out if they have in-house designers: Usually, a manufacturer with in-house designers is a sign of reliability. It also means they do an excellent job because it shows they can sustain in-house art people. 
Request physical samples and not design images:

Often, what we imagine in our minds differs from the actual design. Your logo/ design might have different colors than they can produce because of technicalities. 
Look for long-term relationships:

Always look for a manufacturer who works for customer satisfaction and builds a long working relationship. Please note their customers' testimonials on their website, social media pages, and third-party apps. 
Beware of hidden charges:

Like any other industry, custom manufacturing industries have few hidden charges- you need to look at every point closely before making payments. 
Now that you have information about creating custom merch, if you are contemplating using Marvel characters for merch, you need to know about the procedures of obtaining the license or subscription. 
Marvel is now a part of Walt Disney and a $60 billion conglomerate. They keep their royalty revenue-generating businesses for stable companies and organizations. So, if you are starting, you can forget about getting your license, and they have some rules.
The annual revenue must be at least 1.5 million dollars - it varies from country to country. Check your local laws. 
You need to submit a proposal for the financial aspects and future projections. 
There will be a contract stating do's and don'ts. 
You have to pay a royalty of 9%- 15% of the turnover made by the sales. 
The company will provide all the designs, and you can't change the designs. 
You have to stick to all the specifications and follow MOUs as per the contract. 
In short, if you want to print or embroider or do anything related to Marvel, show stability and credibility. They want to make at least 50k from the licenses. So, it is not within reach of someone with small numbers. However, you can start small and work towards it. 
Here is a list of what you can do and cannot do to create unique custom merch: 
Avoid using any extraneous material or design. Rely on your imagination, and you can design an image. We have already talked about hiring a designer or getting help from manufacturers. It will ensure you have a unique design, and any copyright notices or law infringements won't hit you. 
The first thing starts with knowing the difference between a trademark and a copyright. A trademark is a symbol, name, or term of your business, while copyright is for your original creative work - design in this case. 
When creating a design, you can't use characters, images, or figures resembling anything from cartoons, comic books, movies, television, or video games.
You can't use logos, names, pictures of organizations/ institutions, sports teams, clubs, musical clubs, artists, etc.
Don't use logos, trademarks, or company names.
Avoid using any photo, artwork, or caricature of a public celebrity.
Sometimes we find attractive graphics or images not listed as commercial and free use - it's tempting to use them; please don't.
Keep away from memes or viral videos because they usually contain celebrities' images; even if they don't have any stars, don't use them.
Don't use any graphics or images you find on social media or search engines.
Avoid quoting anything from an author who is alive.
It would help if you didn't use literary artwork and company slogans. 
Do's: 
You can use royalty-free images for your custom merch.
If you can find ideas in the public domain - their property rights have expired - you can use them.
You can use any quotes from the public domain.
You can quote authors who have expired 70 years ago. 
If you create a parody design, you can use famous characters.

 
Some websites offer free designs/ images for commercial use. You can use those, but you need to credit the owner. 
Public Domain
You can use images, quotes, designs, graphics, slogans from the public domain without worrying about infringements. Those creative materials are no longer protected under copyright laws, and the artist donates the content, forfeited, or their copyright has expired. Still, you need to check those with local regulations for such materials. You can check by visiting the copyright website and browsing through files. Performing a reverse image search in Google will provide you with the source. 
What to do in case someone copied your design?
We already talked about protecting your design with copyrights; when someone copies your plan, you can take legal action against the offender. Here is a simple three-step process: 
File an infringement suit against the infringer copying your design. 
Get a temporary restraining order - it is a less costly option to halt any production, distribution, and selling of your design work. 
If you are a small entrepreneur, you can approach a law school faculty. Many of these law schools offer legal counsel for a small charge or free of cost. 
These were the basic rules you need to follow when customizing merch. Now all you need to do is order the merch with a reliable custom manufacturer, someone like EverLighten, with extensive experience in helping people start their business with high-quality merch. 
Custom merch, no minimum: You can order the quantity you need; they accept every order and don't have a minimum limit. 
Fast turnaround: EverLighten has its dedicated factor, ensuring every order is complete in the quickest time. 
100% quality check: The manufacturing experts check each merch for quality during and before shipping. 
Free design help: Get help to develop your dream design by uploading the sketch/ picture with in-house designers for free. 
Dedicated account manager: Despite the order size, every customer gets a dedicated account manager. 
Order tracking: You can track your orders anytime with an online tracking tool. 
Worldwide shipping: They provide worldwide shipping for free. 
You can safely put your design work at EverLighten with your copyrights. We adhere to every law when creating your custom merch. Visit EverLighten.com to start your custom merch journey today.