A Complete Guide on the Versatility and Advantages of Magnetic Backings for Custom Patches | EverLighten
|
Jun, 28 , 23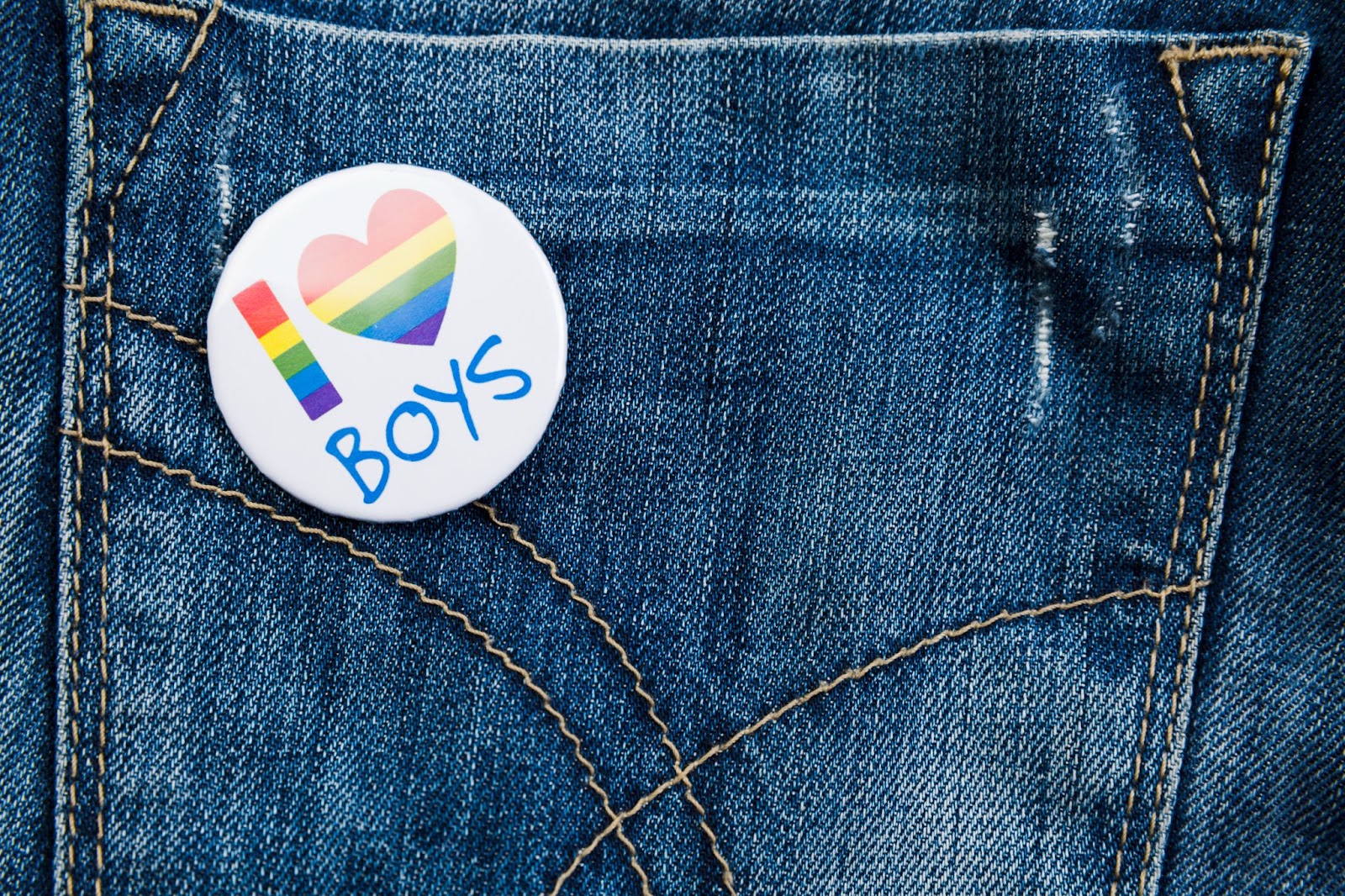 Custom patches have become increasingly popular in various industries, including fashion, branding, and personal expression. These patches allow individuals and businesses to add a touch of uniqueness and personalization to their clothing, accessories, and promotional items. When selecting the backing for custom patches, we have several options, each with its benefits. However, one type of backing stands out as exceptionally versatile – magnetic backings.
Magnetic backings offer a range of advantages that make them an excellent choice for custom patches. Unlike traditional sew-on or iron-on patches, magnetic-backed patches provide a convenient, secure, durable, and affordable attachment. With the ability to easily attach and remove patches, magnetic backings allow for effortless customization and versatility, making them suitable for many applications.
In this blog post, we will explore the world of magnetic-backed custom patches, exploring their versatility and advantages. We will discuss the convenience, durability, and strength of magnetic backings, along with the various applications where they excel. Additionally, we will provide insights on designing patches specifically for magnetic backings and offer tips on maintenance and care.
Whether you are a fashion enthusiast looking to add flair to your wardrobe, a business seeking innovative promotional items, or an individual wanting to express your creativity, magnetic-backed custom patches can be the perfect solution. Let's explore the remarkable versatility and advantages of magnetic backings for custom patches and discover how they can enhance your personal style or brand image.


Understanding Custom Patches

Custom patches have emerged as a popular means of personal expression, brand promotion, and creative customization in various industries. These patches are small fabric pieces you can embroider, print, or weave with unique designs, logos, or artwork. They offer a versatile way to enhance garments, accessories, bags, hats, and even military uniforms.
The popularity of custom patches stems from their ability to convey a message, showcase individuality, create brand recognition, or commemorate special events. They are powerful tools for personal style, team spirit, corporate identity, and marketing campaigns. Custom patches have found their place in fashion, sports, military and law enforcement, clubs and organizations, and many other fields.
The backing is one crucial aspect of custom patches that often goes unnoticed but plays a significant role. The material attached to the back of the patch allows secure attachment to a garment or accessory. The proper backing is vital for ensuring the patch's durability, usability, and longevity.
The choice of backing depends on various factors, such as the intended purpose of the patch, the fabric or surface it will be attached to, and the desired level of permanence or flexibility. Backing options for custom patches include sew-on, iron-on, adhesive, and magnetic backings.
While each backing type has advantages, magnetic backings offer benefits that make them stand out. They provide a convenient and versatile attachment method that allows patches to be easily applied and removed without sewing, ironing, or adhesive materials. Magnetic backings ensure that people can reposition, interchange, or transfer between different items, offering endless possibilities for customization.
Selecting the backing for custom patches ensures their longevity and usability. It should be durable enough to withstand regular use and laundering without compromising the patch's integrity. It should also be compatible with the fabric or surface the patch will be applied, ensuring a secure and stable attachment.
With the intended use, fabric compatibility, and desired flexibility, individuals and businesses can make informed decisions when choosing the backing for their custom patches. The convenience, versatility, and reusability make them an excellent choice for those seeking durability and ease of use.


The Versatility of Magnetic Backings

When it comes to custom patches, magnetic backings offer a remarkable level of versatility. They are highly versatile due to their ease of attachment and removal, making patches reusable and interchangeable. Let's delve into why magnetic backings have gained popularity for custom patches.


Easy Attachment: Magnetic backings provide a simple and hassle-free attachment method for custom patches. With magnetic backings, there's no need for sewing, ironing, or adhesive materials. The magnets embedded within securely hold the patch in place, ensuring a solid and reliable attachment. This ease makes it convenient for individuals who may not have sewing skills or those looking for a quick and effortless way to add patches to their clothing or accessories.


Effortless Removal: One of the significant advantages of magnetic backings is the ability to remove patches without damaging the fabric or surface they are attached to. Unlike sew-on patches that require cutting threads or adhesive patches that leave behind residue, magnetic backings can be easily detached by gently pulling them apart. This effortless removal ensures that the patch and the item remain intact, allowing for flexibility and change.


Reusability and Interchangeability: Magnetic backings enable patches to be reused and interchanged between different garments or accessories. Once a patch is attached, people can remove it and transfer it to another item with a magnetic surface. This versatility allows individuals to change the placement of patches, switch them between different clothing items, or even share them among a group. Magnetic backings offer customization and adaptability that other backing options may not provide.


Compatibility with Different Items: Magnetic backings are compatible with many items and surfaces, enhancing their versatility. People can use them on cotton, denim, or leather, and accessories like bags, hats, or backpacks. This compatibility expands the possibilities for incorporating custom patches into various aspects of personal style or brand identity.


Benefits of Magnetic Backings:

Using magnetic backings for custom patches offers several advantages making them a preferred choice for many individuals and businesses. 


Durability and Strength: Magnetic backings are known for their durability and strength. The magnets embedded withstand regular use and maintain their functionality over time. They are typically made from high-quality materials, ensuring long-lasting performance and resistance to wear and tear. The magnetic force ensures that patches remain securely attached, even during active movement or rigorous activities. 


Secure Attachment: Magnetic backings provide a secure hold for custom patches. The magnets on a magnetic surface, such as clothing or accessories, help connect. It ensures the patch stays firmly in place, preventing it from slipping, shifting, or falling off. The secure attachment offered by magnetic backings gives individuals peace of mind, knowing that their patches will remain intact and visible throughout the day.


Convenience and Flexibility: One of the significant advantages of magnetic backings is the convenience they offer. The ease of attachment and removal allows individuals to quickly and effortlessly add or change patches as desired. Whether you want to showcase a different design, switch patches between items, or temporarily remove them for specific occasions, magnetic backings make it easy. This convenience and flexibility empower individuals to adapt their style or brand representation without hassle.


Versatility and Interchangeability: Magnetic backings provide a high level of versatility and interchangeability for custom patches. With them, patches can be easily moved or swapped between different items. This flexibility allows individuals to customize their clothing, accessories, or promotional items. It also opens up opportunities for sharing patches among a group, such as team members or event participants, promoting unity and cohesion.


Preservation of Fabrics and Surfaces: Magnetic backings are gentle on fabrics and surfaces, ensuring they do not damage during attachment or removal. Unlike adhesive backings that may leave residue or sew-on patches that require puncturing, magnetic backings eliminate the risk of potential harm. This preservation of fabrics and surfaces is crucial when attaching patches to delicate or valuable items, such as designer clothing or specialty fabrics.


Applications of Magnetic Backings:

Magnetic-backed custom patches have applications in many industries and settings due to their versatility and convenience. Let's explore where magnetic-backed patches excel, including fashion, accessories, uniforms, promotional items, etc. We will also highlight the versatility of magnetic backings for different fabrics and surfaces.


Fashion and Apparel: Magnetic-backed custom patches have gained significant popularity in the fashion industry. They offer a unique way to add personal style and flair to clothing items such as jackets, jeans, hats, or bags. With magnetic backings, patches can be easily attached or removed, allowing individuals to customize their outfits according to their mood or occasion. Magnetic-backed patches enable fashion enthusiasts to express their creativity and make a fashion statement.


Accessories: Magnetic-backed patches are a great addition to various accessories. They can be attached to bags, backpacks, wallets, or even shoes, instantly transforming the look and adding a touch of individuality. The convenience of magnetic backing allows users to switch patches between different accessories, providing versatility and adaptability to match their style or outfit.


Uniforms and Workwear: Magnetic-backed patches are highly suitable for uniforms and workwear in security, hospitality, or service-oriented professions. These patches can be easily attached to uniforms without sewing or ironing, ensuring a professional appearance. Magnetic backings allow for quick identification or branding updates when personnel changes occur. They also offer the advantage of removing and reattaching patches when uniforms need washing without causing any damage to the fabric.


Promotional Items: Magnetic-backed custom patches are excellent options for promotional items. Businesses can create branded patches easily attached to promotional merchandise, such as tote bags, caps, or jackets. Magnetic backings make these promotional items versatile and reusable, allowing recipients to showcase the brand's logo or message on different products and surfaces.


Special Events and Memorabilia: Magnetic-backed patches are ideal for commemorating special events or creating memorabilia. Whether it's a music festival, sports tournament, or corporate event, you can design them as collectible items. Attendees can attach these patches to their clothing or accessories as a token of participation or a way to remember the occasion. The flexibility of magnetic backing allows users to move or swap patches between different event-related items, preserving the memories associated with them.


Different Fabrics and Surfaces: Magnetic backings offer versatility across a wide range of fabrics and surfaces. People can use them on cotton, denim, leather, or synthetic materials. Whether it's a lightweight t-shirt or a sturdy jacket, magnetic backings provide a secure attachment without compromising the integrity of the fabric. Additionally, magnetic-backed patches can be attached to various surfaces, including metal, plastic, or even magnetic boards, expanding the possibilities for displaying patches.


Design Considerations for Magnetic Backings:

There are several design considerations when creating custom patches specifically for magnetic backings. The shape, size, and weight can impact the effectiveness of magnetic attachment. Additionally, incorporating strong and secure magnetic elements into the patch design is essential.


Patch Shape: The shape of the patch can influence the stability of the magnetic attachment. Ideally, patches with a flat or slightly concave surface work best with magnetic backings. It ensures that the magnetic elements make direct contact with the patch, maximizing the strength of the attachment. Avoiding intricate or heavily raised designs can help maintain a flush contact surface for optimal magnetic connection.


Patch Size: Consider the size of the patch when designing for magnetic backings. Larger patches provide more surface area for the magnet to adhere to, resulting in a stronger attachment. Smaller patches may still be suitable for magnetic backings, but ensure that the magnetic elements are appropriately sized and positioned to provide sufficient magnetic force.


Patch Weight: The weight of the patch can impact its stability when attached using magnetic backings. Heavier patches may require ample magnetic elements to ensure a secure attachment. Consider the weight distribution and balance of the patch to avoid excessive strain on the magnetic connection. If the patch is relatively heavy, you may need to explore stronger or larger magnetic backings to ensure a reliable hold.


Incorporating Strong Magnetic Elements

Incorporate sizable magnetic elements into the patch design. Powerful magnets embedded within the magnetic backing provide the necessary force to hold the patch. Consult with a supplier or manufacturer specializing in magnetic backings to select the appropriate strength and size of magnets for your specific patch design.
 
Testing and Quality Assurance: Before finalizing your design, it is crucial to test the effectiveness of the magnetic attachment. Conduct thorough testing to ensure the magnetic backing securely holds the patch in various conditions, such as regular movement or mild impacts. It will help identify any design or attachment issues that need addressing.

Patch Material: Consider the material of the patch itself when designing for magnetic backings. Fabric patches with embroidered, woven, or printed designs are regular with magnetic backings. Ensure the patch material is compatible with the attachment method and does not hinder the magnetic force. Additionally, choose materials that are durable and resistant to wear and tear to maintain the integrity of the patch over time.


Maintaining Patch Quality with Magnetic Backings:

While magnetic backings offer convenience and versatility for custom patches, some common concerns related to patch movement or detachment need addressing. 


Choose Appropriate Magnets: Selecting the magnets for your magnetic-backed patches is crucial for maintaining patch quality. Ensure they are strong enough to hold the patch. Consider factors such as the patch size, weight, and the types of fabrics or surfaces the patches will be attached. Consult a reputable supplier or manufacturer specializing in magnetic backings to ensure you choose magnets for your needs.


Position Magnets Properly: Proper positioning of the magnets within the patch is essential to achieve optimal magnetic attachment. Position them in a way that ensures maximum contact and magnetic force with the magnetic backing. Consider the shape and size of the patch when determining the ideal placement for the magnets. Proper positioning will help prevent patch movement or detachment and maintain a secure attachment.


Secure Magnets within the Patch: Ensure the magnets used within the patch are securely embedded or attached to prevent them from shifting or falling out. If they are not secured, they may affect the stability of the magnetic attachment or cause damage to the fabric. Use appropriate adhesives or stitching techniques to fasten the magnets within the patch design.


Consider Additional Reinforcement:

For larger or heavier patches, you might need additional reinforcement to enhance the stability of the magnetic attachment. It can include using multiple magnets strategically placed within the patch or incorporating extra stitching or adhesive support around the magnet area. Reinforcing the patch structure will help distribute the weight evenly and reduce the risk of movement or detachment.


Regularly Inspect and Maintain: Regularly inspect your magnetic-backed patches to ensure the magnets and patch structure remain intact and in good condition. Check for any signs of wear, such as loose threads, weak magnetic force, or damaged ones. Repair or replace the patch or backing components to maintain patch quality.


Follow Care Instructions: Follow the care instructions provided for your magnetic-backed patches to ensure their longevity. Some patches may require special care when washing or ironing to prevent damage to the magnets or patch structure. Use the recommended guidelines to maintain the integrity and functionality of the patch and its magnetic backing.


Customization and Personalization with Magnetic-Backed Patches:

One of the advantages of magnetic-backed patches is their ability to be fully customized and personalized according to individual preferences and branding needs. 


Custom Designs: Magnetic-backed patches create unique and custom designs that reflect individuality or brand identity. Whether you're an individual looking to showcase your style or a business aiming to promote your logo or message, you can customize them to suit your specific design requirements. You can work with designers or graphic artists to create original artwork, logos, or patterns to transform into magnetic-backed patches.


Colors and Embroidery: Magnetic-backed patches can be produced in many colors and styles, allowing complete customization. You can choose from many thread colors for embroidered or printed patches with vibrant and detailed designs. The color options are virtually limitless, enabling you to match your patches to existing branding colors, personal preferences, or specific themes.


Shapes and Sizes: Magnetic-backed patches offer versatility in terms of shape and size. From traditional shapes like circles, squares, or rectangles to more unique and intricate designs, choose that best suits your vision. Whether you want small or discreet or one that makes a bold statement, magnetic backings can be tailored to accommodate various sizes and shapes.


Personalized Messages and Text: In addition to designs and colors, you can customize magnetic-backed patches with messages, text, or even individual names. It allows for a more personal touch, making the patches unique and special. Personalized messages can convey a sentiment, commemorate an event, or add a personal touch to the patch design.


Branding and Promotional Needs: For businesses and organizations, magnetic-backed patches provide a powerful branding tool. You can incorporate your company logo, slogan, or tagline into the patch design, effectively promoting your brand. Magnetic-backed patches can be used as promotional items, giveaways, or as part of employee uniforms, ensuring consistent branding across various applications.

Multiple Designs and Interchangeability: Another advantage of magnetic-backed patches is their interchangeability. You can create multiple patches and easily swap them between different items or garments. This versatility allows quick changes and customization based on occasions, outfits, or branding needs. It also offers the opportunity to build a collection of patches that can be mixed and matched for a unique and dynamic look.


Care and Maintenance of Magnetic-Backed Patches:

Follow proper care and maintenance practices to ensure longevity and optimal performance. 


Cleaning Methods:

Spot Cleaning: For minor stains or dirt, gently spot-clean the affected area using a mild detergent and a soft cloth or sponge. Avoid harsh chemicals or abrasive cleaners that could damage the patch or the magnetic backing.


Handwashing: If the entire patch needs cleaning, handwashing is the best. Use a mild detergent and lukewarm water. Gently scrub the patch with your hands or a soft brush, paying attention to any soiled areas. Rinse thoroughly and air-dry the patch before reattaching it.


Storage Techniques:

Keep Away from Magnetic Sources: when storing magnetic-backed patches. The magnetic force from these sources can interfere with the magnetic backing of the patch and weaken its attachment.


Flat Storage: Store your magnetic-backed patches in a clean and dry area to maintain their shape and prevent bending or warping. You can place them in a dedicated patch storage container or use acid-free paper or plastic sleeves to protect them from dust and moisture.


Handling Precautions:

Avoid Excessive Pulling or Tugging: It is crucial to handle them with care, while magnetic-backed patches provide convenient attachment and removal. Avoid excessive pulling or tugging on the patch, as this can strain the magnetic backing and might cause damage.
Remove Before Washing or Ironing: If your patch is attached to an item that requires washing or ironing, it's advisable to remove them beforehand. It prevents potential damage due to water, heat, or pressure.

Regular Inspection: Periodically inspect your magnetic-backed patches for signs of wear, such as loose threads, fraying edges, or weakened magnetic attachment. If you find any issues, address them promptly by repairing or replacing the patch or the magnetic backing components as needed.

Follow Manufacturer Guidelines: It's crucial to follow any specific care instructions provided by the manufacturer of your magnetic-backed patches. They may have additional recommendations or precautions based on the materials or design of the patch.


Conclusion

Magnetic-backed patches offer incredible versatility, allowing you to showcase your unique style, promote your brand, or commemorate special events. By understanding the benefits, design considerations, and maintenance techniques discussed in this blog, you can make the most of magnetic-backed patches and ensure their longevity.
When creating high-quality custom patches at a budget-friendly price, EverLighten is your go-to solution. With their expertise in manufacturing custom patches and their commitment to customer satisfaction, EverLighten can bring your patch designs to life. Whether you need personalized patches for fashion, accessories, uniforms, promotional items, or any other application, EverLighten offers a wide range of customization options to meet your needs.
Don't miss the opportunity to transform your ideas into eye-catching magnetic-backed patches. Visit EverLighten's website today to explore their services, request a quote, and connect with their team of experts. Take the first step towards creating unique, durable, professionally crafted patches that will leave a lasting impression.
Remember, with EverLighten, quality, and affordability go hand in hand. Start your journey towards exceptional custom patches by partnering with EverLighten today.


FAQs
What are the benefits of custom patches?

Benefits of custom patches:

Personalization

Branding

Identification

Versatility

Commemoration

 

What are the benefits of iron-on patches?

Benefits of iron-on patches:

Easy application

Quick and convenient

Reusability

Versatility

Professional appearance

 

What is an iron-on backing patch?

An iron-on backing patch is a patch that comes with a layer of adhesive backing, which can be activated and attached to the fabric by applying heat and pressure.



Do patches need backing?

Patches do not necessarily need backing, but adding backing to a patch can provide additional support, stability, and durability.

 

How do you put a backing on the fabric?

You can use fusible interfacing or adhesive backing material to put a backing on the fabric. Follow the instructions with the backing material to attach it to the fabric using an iron or heat press.

 

How do you remove iron-on backing from patches?

Heat using an iron or heat gun and gently peel off the backing to remove iron-on backing from patches. Be cautious not to damage the patch or fabric in the process.



What is the best fabric backing?

The best fabric backing for patches depends on the specific requirements and preferences. Some options include fusible interfacing, woven or non-woven backing material, or adhesive backing.



What are the materials for backing?

Materials for backing patches can include fusible interfacing, woven or non-woven fabric, heat-sealable materials, or adhesive backing sheets.



How do you attach plastic backing patches?

You can use heat or iron to activate the adhesive on the backing to attach plastic backing patches. Place the patch in the desired position, cover it with a thin cloth or parchment paper, and apply heat and pressure for the recommended duration. Allow it to cool, and check if it is securely attached.