#CustomProducts, Create Your Own Plush, custom plush high-quality, Custom Plush Toy Manufacturer, Custom Plush toys, Custom Plushies, Custom Stuffed Animals, Make a Custom Plush, Personalized Stuffed Animals
5 Tips to Increase Your Plush Toy Sales on Black Friday
|
Oct, 04 , 23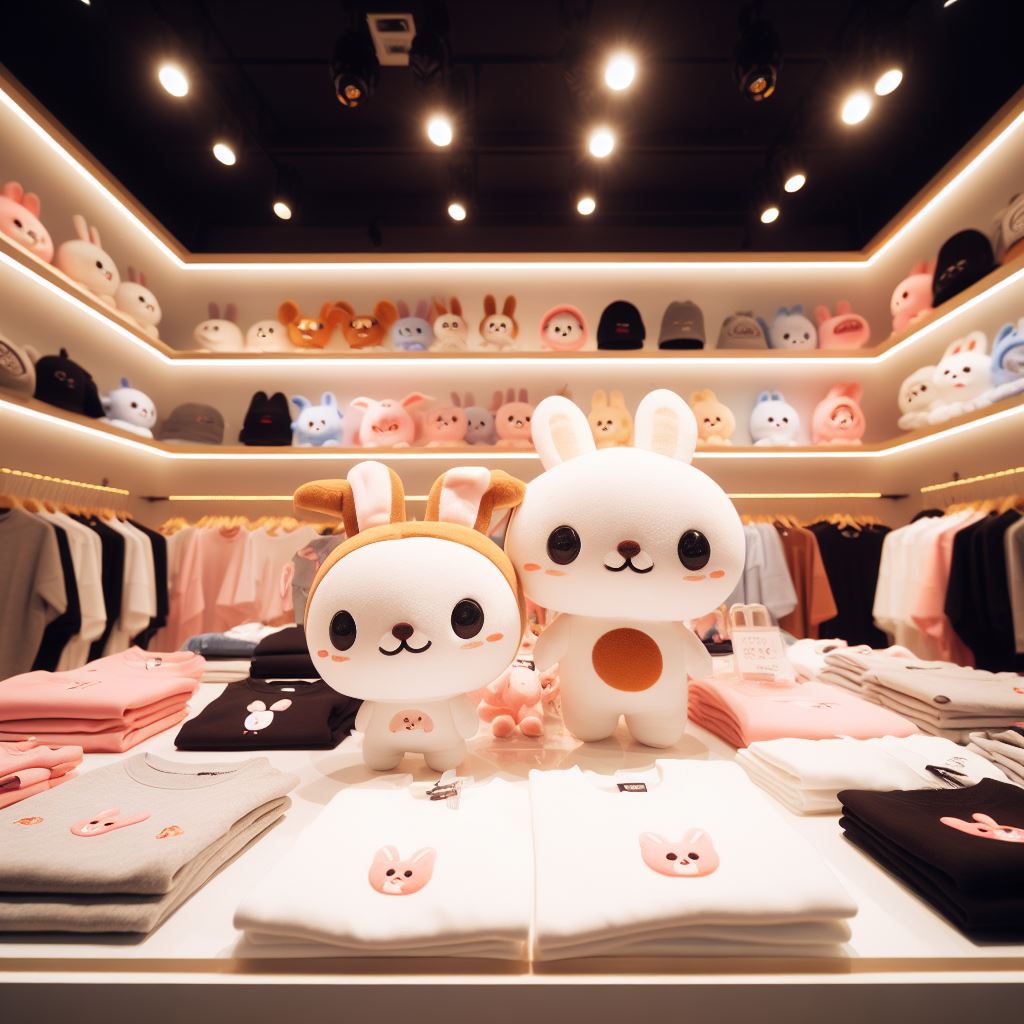 Use the opportunity to connect with customers and increase future sales.
Black Friday is coming up. It is the most significant occasion for sellers. People often think it is for clothes, electronics, accessories, etc. They do not consider plush toys. But, it is the occasion when people buy plushies for Christmas. Last year, many of our long-term customers(sellers) increased their sales by 30% by implementing the tips. But do not take our words as it is. Here are a few stats that will shed more light on it:
Americans spend an average of $1,000 on toys during the holiday season, and Black Friday is the biggest shopping day of the year for toys.

Plush toys are one of the most popular toy categories on Black Friday, with sales expected to grow by 10% in 2023.

In 2022, plush toy sales on Black Friday reached $500 million, a 20% increase from the previous year.

The most popular plush toys on Black Friday are typically licensed products, such as characters from popular movies, TV shows, and video games.

Online sales of plush toys on Black Friday are also growing, with sales expected to reach $200 million in 2023.
Now, we ask you again. Do you want to boost the sale of plush toys and connect with customers, clients, etc.? Read on. 
People love shopping for plush toys during Black Friday: 
Half of Americans (48%) plan to shop for toys during Black Friday and Cyber Monday. (

Source: National Retail Federation

)

Plush toys are the second most popular toy category on Black Friday, after dolls and action figures. (

Source: Adobe Analytics

)

Plush toy sales on Black Friday have increased by an average of 15% per year over the past five years. (

Source: NPD Group

)

Online sales of plush toys on Black Friday have grown even faster, with sales increasing by an average of 20% per year over the past five years. (

Source: NPD Group

)

A survey by the

National Retail Federation

found that 58% of shoppers say they are more likely to buy plush toys on Black Friday because of the deep discounts.
Plush toys make an exceptional gift choice, appealing to individuals of all ages. Their irresistibly soft and cuddly nature ensures universal appeal, bringing joy to both young and old alike.
One of their standout attributes is their affordability, catering to a wide range of budgets. Plush toys are available at various prices, making them an accessible option for savvy shoppers who want to give a heartfelt gift without breaking the bank.
In terms of longevity, plush toys excel as a durable gift option, capable of withstanding the rigors of enthusiastic play, making them a dependable choice, especially for children.
What sets plush toys apart is their personalization ability. Many retailers offer the delightful option of adding names or unique messages to these fluffy companions, transforming them into truly unique and sentimental presents brimming with thoughtfulness.
Tips to increase the sale of custom plush toys: 
Tip #1: Offer Deep Discounts on Plush Toys
Providing deep discounts on custom plush toys can be an effective strategy to boost sales. 
Attract Budget-Conscious Shoppers

: By offering substantial discounts, you can tap into a broader customer base, including those who may be price-sensitive or on a tight budget. This approach can make your custom plush toys more accessible to a significant audience.

Clear Inventory

: Deep discounts can help you clear out excess inventory or seasonal items. It frees up space for new products and prevents your plush toys from becoming outdated.

Transparent Pricing

: Display your discounted prices, and customers understand the savings they're getting. Transparency builds trust with your audience.
Tip #2: Create a Sense of Urgency by Offering Limited-Time Deals
Creating a sense of urgency through limited-time deals is a potent marketing tactic that can significantly increase the sales of custom plush toys.
Fostering a Fear of Missing Out (FOMO)

: Limited-time deals trigger a psychological phenomenon known as FOMO. They will purchase it to avoid missing out on the opportunity when customers perceive a limited window to secure a discounted custom plush toy.

Immediate Decision-Making

: By setting a specific deadline for the deal, you encourage potential buyers to make decisions promptly. It can be especially effective for hesitant shoppers who might otherwise delay their purchase indefinitely.

Boosting Impulse Purchases

: Limited-time deals are excellent for driving impulse purchases. Shoppers who may not have initially planned to buy a custom plush toy may be swayed by the urgency of the offer, increasing spontaneous sales.

Enhancing Seasonal and Event Relevance

: Tailoring limited-time deals to coincide with holidays, seasons, or special events can boost their relevance. For example, promoting a "Christmas Plush Toy Sale" with a short duration can attract shoppers looking for timely gifts.

Stimulating Engagement

: Limited-time deals encourage customers to engage with your brand. They are more likely to visit your website, subscribe to newsletters, or follow your social media channels to stay updated on upcoming offers.
Tip #3: Bundle Plush Toys with Other Items
Creating bundles that include plush toys with other items can be a smart strategy to increase sales and provide added value to your customers.
Enhancing Perceived Value

: Bundles inherently offer a sense of value. When customers see that they can get more than just a plush toy for their money, they're more likely to perceive the offer as a good deal, making it an attractive option.

Increasing Average Transaction Value

: Bundles encourage customers to spend more than initially intended. For example, if you're selling a plush toy for $10. But you offer a bundle with a plush toy and a related accessory for $15. Customers may opt for the bundle to get the extra item. It increases your average transaction value.

Cross-Promotion

: Bundling allows you to cross-promote related products or complementary items. For instance, if you're selling plush animals, you can bundle them with storybooks, clothing, or themed accessories, creating a comprehensive and appealing package.

Targeting Different Customer Segments

: You can cater to various customer segments by offering bundles. For instance, you can have bundles designed for children, others for adults, and some for special occasions like birthdays or holidays.

Product Pairing

: Ensure that the items in the bundle complement each other and make sense together. The pairing should add value and provide a seamless and enjoyable experience for the customer.

Seasonal and Event Relevance

: Adjust your bundled items to align with specific seasons or events. For example, you can bundle plush toys with holiday-themed decorations or accessories during the holiday season.

Personalization Options

: Allow customers to customize their bundles to some extent. For instance, if you offer plush animals and clothing items, let customers choose the style they want in their package.

Savings Messaging

: Communicate the savings customers will enjoy by purchasing the bundle instead of individual items. Use persuasive language to highlight the value proposition.
Tip #4: Promote Your Black Friday Deals on Plush Toys in Advance
Promoting your Black Friday deals on plush toys in advance is a strategic move that can significantly impact your sales during this critical shopping event.
Build Anticipation

: By announcing your Black Friday deals in advance, you create anticipation and excitement among your customer base. Shoppers will be awaiting the big day, and this anticipation can drive higher engagement and participation in your Black Friday sale.

Pre-Shopping Research

: Many customers start researching and planning their Black Friday shopping well ahead. You ensure potential buyers include your brand in their pre-shopping research and consideration by promoting your plush toy deals in advance.

Attract Early Bird Shoppers

: Some consumers prefer to get their Black Friday shopping done early to avoid the rush and secure the best deals. By revealing your plush toy discounts ahead, you can attract early bird shoppers eager to make their purchases.
Tip #5: Use Social Media to Promote Your Black Friday Deals on Plush Toys
Leveraging social media to promote your Black Friday deals on plush toys can help reach a broad and engaged audience. 
Significant Reach

: Social media platforms like Facebook, Instagram, Twitter, and Pinterest have millions of active users. Utilizing these platforms allows you to reach a vast and diverse audience, including potential customers who may not have previously interacted with your brand.

Visual Appeal

: Plush toys are inherently visually appealing, making them well-suited for social media promotion. You can create eye-catching images and videos of your plush toys to showcase their quality, features, and uniqueness. Visual content is highly shareable and can go viral, extending your reach further.

Engagement and Interaction

: Social media is a two-way communication channel. It enables you to engage with your audience through comments, likes, shares, and direct messages. Responding promptly to customer inquiries and comments can foster community and trust.

Teasers and Sneak Peeks

: Build anticipation by posting teaser images or videos of your plush toys in the lead-up to Black Friday. Share sneak peeks of the deals and create suspense to keep your audience engaged and excited.

Hashtags

: Utilize relevant and trending hashtags to increase the visibility of your Black Friday promotions. Create a unique branded hashtag for your campaign to encourage user-generated content and participation.
Real-life examples of toy companies selling more plush toys during the Black Friday sale:
Mattel:

Mattel reported that its plush toy sales increased by 25% during the Black Friday shopping weekend 2022.

Hasbro:

Hasbro reported that its plush toy sales increased by 20% during the Black Friday shopping weekend 2022.

MGA Entertainment:

MGA Entertainment reported that its plush toy sales increased by 15% during the Black Friday shopping weekend 2022.

Spin Master:

Spin Master reported that its plush toy sales increased by 10% during the Black Friday shopping weekend 2022.

Build-A-Bear Workshop:

Build-A-Bear Workshop reported that its sales increased by 30% during the Black Friday shopping weekend 2022.
Conclusion:
Black Friday is a lovely opportunity to sell more custom plush toys and stuffed animals. It is also a time to connect with customers. You don't want to miss out. But making high-quality custom plushies requires years of experience. EverLighten is one of such manufacturers with 18 years of helping organizations, sellers, sports teams, celebrities, non-profits, individuals, universities, etc. 
At EverLighten, we are committed to delivering an exceptional and personalized experience for custom plush toys.
100% Customization:

We understand your vision is unique and empower you to bring it to life. Our custom plush toys are fully customizable, allowing you to choose the design, materials, colors, and size, ensuring that your plush toys reflect your brand's identity or personal sentiment.

Low MOQ (Minimum Order Quantity):

Whether you need a small batch or a large-scale order, EverLighten caters to all business sizes. Our low MOQ ensures you can order plush toys without worrying about excessive inventory or upfront costs.

Free Design Help:

Designing your custom plush toys is made easy with our team of experienced designers. We offer free design assistance to help you create plush toys that are adorable and tailored to your specifications.

Global Shipping:

We serve customers worldwide. No matter where you are, we ensure swift and reliable global shipping to bring your custom plush toys to your doorstep.

100% Quality Check:

Quality is our top priority. Every plush toy undergoes rigorous quality checks to meet our high standards. You can trust that your plush toys will be of the utmost quality, making them perfect for gifting, resale, or promotional purposes.

24*7 Customer Support:

We are here for you around the clock. Our dedicated customer support team is ready to assist you with any inquiries, updates, or concerns you may have throughout the process, providing a seamless and attentive customer experience.
Don't miss out on the opportunity to create custom plush toys that captivate hearts and leave a lasting impression. Connect with EverLighten today to bring your plush toy vision to life. 
FAQs: 
How to increase sales on Black Friday?
Here are some tips on how to increase sales on Black Friday:
Offer deep discounts. 

Create a sense of urgency. 

Promote your deals in advance. 

Make it easy to shop. 

Offer excellent customer service. 
What sells the most during Black Friday?
The following items typically sell well during Black Friday:
Electronics 

Toys

Apparel and footwear
How do you attract customers on Black Friday?
Here are some tips on how to attract customers on Black Friday:
Promote your deals in advance.

Offer exclusive deals to email subscribers.

Run contests and giveaways. 

Partner with other businesses. 

Host a Black Friday event. 
What makes a good Black Friday deal?
A good Black Friday deal is one that is significantly lower than the regular price of the item. 
In addition to being affordable, a good Black Friday deal should also be on a product that is in demand. 
Finally, a good Black Friday deal should be easy to understand and take advantage of.