From Feet to Street: 5 Reasons Why Custom Logo Socks Are An Effective Marketing Tool | EverLighten
|
Jul, 03 , 23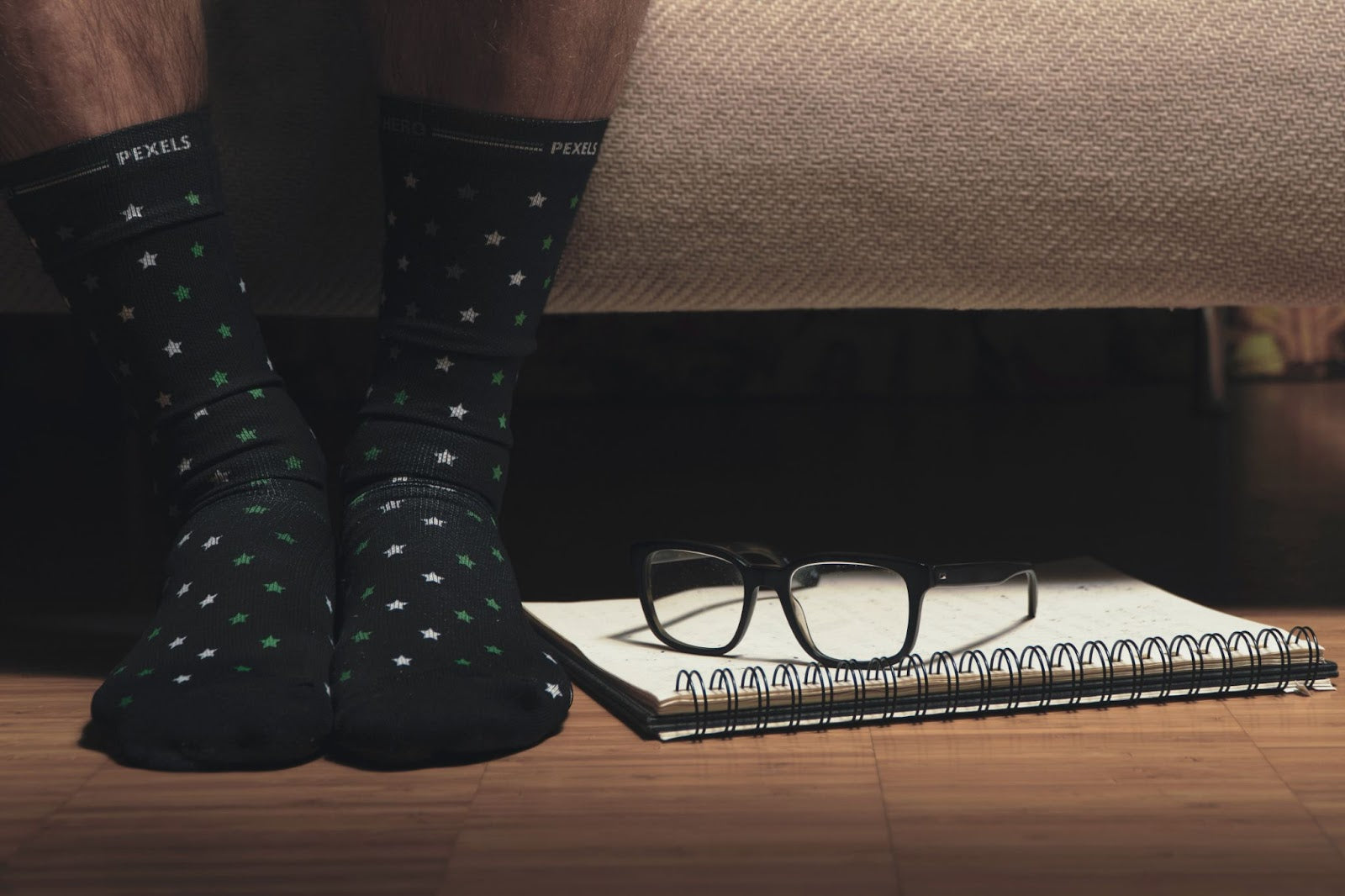 When it comes to making a brand more visible and propelling business expansion, good marketing tools are necessary. In this environment of fierce competition, businesses require unique approaches to stand out. Socks with a custom logo are a catchy and unique marketing strategy. Businesses can extend their reach beyond traditional advertising channels. They can do so by incorporating company logos and branding elements onto socks. This will turn customers into walking billboards. Custom logo socks are attractive and very important tools for branding. They also act as viable things that individuals can wear and grandstand. Custom logo socks are a distinctive and powerful marketing tool. This is because of their functionality and branding.


The Power of Branding


Understanding the impact of branding on company recognition and customer loyalty


A company's identity is formed through branding. Branding also establishes a strong market presence. It encompasses a brand's overall perception and reputation. And, it goes beyond a logo or tagline. Customers' perceptions of a brand are shaped by its distinctive and enduring image. This in turn influences their purchasing decisions and fosters loyalty over time.

A crucial component of successful marketing is brand recognition. Customers are more likely to choose a brand that is simple for them to recognize and remember it. Customers feel confident making repeat purchases and recommending a brand to others. But, they will do so when the brand has a positive reputation and is well-established. A company can consolidate its position in the market. It can distinguish itself from the competition. This can be done by consistently fulfilling its promises. The company has to maintain a strong brand presence.



 How custom logo socks can improve brand image and visibility?

Custom logo socks present a unique opportunity to improve brand image and visibility. Businesses have the ability to transform their clients into walking billboards. They can do it by adorning socks with their brand's colors, logo, and design elements.

In different situations like in a gym, or outdoor activities, people expose custom logo socks to a larger audience.

The eye-catchy nature of custom socks improves the probability of brand review. Each time people put on these socks, they build up the brand picture for them. It makes people subconsciously associate the logo with the brand's positive experiences or values. Additionally, custom logo socks have the potential to elicit conversation and brand awareness. Customers are given the opportunity to share their positive experiences and advance the brand. It happens when others notice the interesting and sleek socks.

Socks with a custom logo can also help keep customers coming back. Companies can cultivate a sense of exclusivity and appreciation among their customers. They can do so by providing branded socks as promotional items or merchandise. These socks become more than just a fashion accessory. Instead, they become a representation of the brand's identity and affinity.


Custom Logo Socks: Walking Advertisements


Exploring the concept of custom logo socks as a form of mobile advertising:

Custom logo socks have emerged as an innovative & successful mobile advertising medium. Your advertisement moves when a person wearing them moves. Thus, one single wearer can take your advertisement to many people. So, companies incorporate designs or logos from their brands onto the socks. Let's look at the advantages of marketing with

custom logo socks

.


The advantages of using socks as a marketing tool to reach more people: Socks are a practical and widely worn accessory. They make excellent advertising mediums. When people wear custom logo socks, they become strolling boards. They present the brand to a more extensive crowd. Whether at work, exercises, etc. logo socks set out a flexible advertising opportunity. They can reach potential customers in different areas.


A promotional item that stands out and is eye-catchy: A unique way to distinguish yourself from the competition is with custom logo socks. Companies can design socks that stand out and draw attention. There are so many design options. Logo socks are a memorable way to show a brand's identity. This is because people are drawn to unique and creative things.



Economical to conventional methods of advertising in terms of cost: Traditional advertising methods include billboards and television commercials. Custom logo socks are a less expensive alternative to traditional advertising.


Socks provide ongoing exposure and brand recognition. They have a longer lifespan and have lower production costs. Socks are less expensive than other promotional items. For example, t-shirts or hats are costlier than socks. Custom logo socks are an economical option for advertising.


Inspiring from Within: Boosting Employee Morale and Unity


Perceiving the inner advantages of custom logo socks:

Custom logo socks act as an outside advertising instrument. They also propose internal benefits inside an organization. Employees' sense of belonging, unity, and morale is boosted when they wear socks with their company's logo on them. Let's take a look at how

custom socks

with company logos can accomplish this.


How custom socks with company logos can motivate and connect



Custom logo socks can cultivate a sense of pride and belonging
A visual representation of the company's identity is created by custom logo socks. When employees wear these socks, they feel like they belong and are proud to be a part of the company. It serves as a reminder that they are part of a group working toward a common objective. This encourages loyalty and commitment.


Promoting cohesion and teamwork:
Employees may use custom logo socks as a conversation starter and icebreaker. Conversations and interactions can lead to stronger relationships.  This encourages teamwork, cooperation, and a sense of community in the workplace.


Upgrading the organization's culture:
The company's culture can be represented by custom socks with logos. It fosters a cohesive and unified work environment. You can encourage employees to wear them. It creates a positive and motivating workplace. Custom logo socks reaffirm the company's shared values, mission, and vision.


Conclusion

A unique and efficient strategy for mobile advertising is custom logo socks. Their advantages as promotional products incorporate more extensive reach and openness.  They are eye-catchy and cost-viable. Companies can increase their brand visibility. They leave a lasting impression on potential customers. Custom logos turn socks into walking advertisements.
Due to the advantages of custom logo socks, businesses should consider including them in their marketing plans. Companies can benefit from versatile and useful promotional items. They not only reach a larger audience but also help employees feel like they are part of a team. The company's culture can be positively influenced by custom socks.  Also, brand recognition and customer engagement are enhanced.
Are you ready to outsource your custom logo socks manufacturing process? You can contact EverLighten. EverLighten has been the industry leader in providing all kinds of custom logo socks globally. It has been providing custom logo sock manufacturing services for the last 19 years. EverLighten offers;


Quality:

It provides the best quality products in the least possible time.
Customer Support:

They offer 24*7 customer support and guarantee customer satisfaction.
Competitive Prices:

Their prices are very competitive. You can place any number of orders from just 1 to thousands.  They keep all the costs upfront and no hidden charges are involved.
Other Custom Products: They also offer to manufacture other custom products. These include custom basketballs, custom patches, custom keychains, custom hoodies, custom plush toys, etc.

Free Delivery: Everlighten offers free delivery to its customers. This gives a hassle-free user experience.


FAQs


How do you put a logo on socks?

You can put logos on socks through printing or embroidery, jacquard knitting, sublimation, etc.



What size is a logo on socks?

The size of a logo on socks may vary according to different people's needs. However, a suitable size of a logo on socks may range from 1-2 inches.



Which types of socks are trending?

Ankle socks with vibrant patterns and unique designs are currently trending.



How much do quality socks cost?

The cost of quality socks differs on account of type, material, and brand. It can range from 10 to 100 dollars.  However, on average, quality socks may cost you from $10 to $30.

 

Why are cotton socks so expensive?

Some cotton socks are expensive, while some are budget-friendly. Cotton socks may be expensive due to the quality of the material, production costs, or brand positioning.