4- Top advantages of using Merino wool for custom socks
|
May, 25 , 22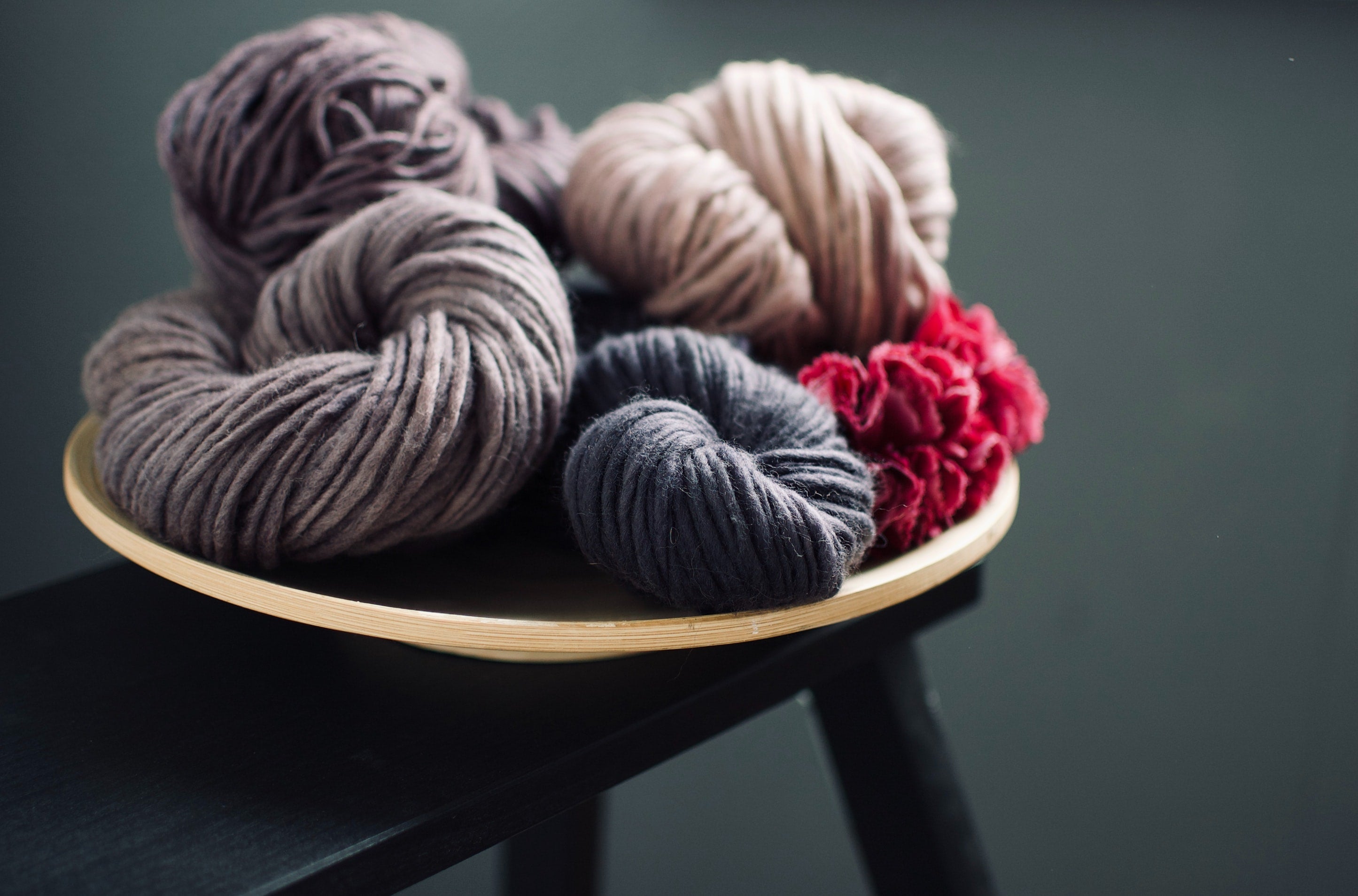 When people think of socks, they think about cotton, polyester, or spandex socks; not many people will pay heed to wool. They will find it difficult even to imagine wearing socks made of wool, thinking about the itching and scratching all day long. While it may be true, another type of wool - merino wool - is ideal for creating high-quality custom socks for promotions, gifts, giveaways, and fundraisers. For the uninitiated, merino wool is an ultra-soft fabric commonly used to produce base layers and is one of the most sought-after materials in the outdoor gear world. Below you will get to know every pros and con of merino wool for creating your custom socks. Is it worth the hype? Let's break down its properties, including skin comfort, moisture-wicking capability, odor resistance, etc. 
What is merino wool? 
Merino is a sheep breed with soft and finely crimped wool and is highly prized for the same reasons. The sheep were originally from Spain but are now reared in many places worldwide. To understand it from a technical perspective - the diameter of wool is measured in microns, and the lower the micron, the finer and more expensive it is. Regular wool from sheep is around 40 microns, but merino sheep have wool measuring 24 microns down to 15 and below. The thin diameter makes it non-itchy and less rough than regular wool, and however, it offers impressive warmth and moisture-wicking. 
Skin comfort:

 
Most people are discomfortingly wearing wool directly to their skin, so they wear clothing underneath woolen garments. Wearing woolen socks with another layer is not feasible. Merino wool turned the notion that wool is itchy and uncomfortable; the fibers are much more refined and softer than regular wool and easy to wear all day. Trekkers wear merino wool shirts as their daily drivers; they are also loved by people who like to backpack or run in cold weather. A high-end merino sock feels lighter and softer than cotton while outperforming it in warmth. The next-to-skin feel is also hard to beat. 
Warmth and temperature regulation:

 
One of the top advantages of merino wool for creating your custom socks is the warmth it provides relative to its weight. Its natural loft traps heat quite efficiently between the fibers, making it warmer than a synthetic fiber of the same weight. The wool is fantastic with its temperature regulation making it suitable for summertime. You can wear the socks for regular activities, running, hiking, mountain biking, and other similar activities. The sock will keep you insulated in the morning when the temperature is low and cool, dry, and ventilated after the temperature starts increasing. 
Merino wool is perfect for creating custom athletic socks because of its ability to insulate even when wet. Suppose you are trekking, running, or playing in cold weather, and your socks become wet because of water or sweat. In that case, it won't compromise their ability to keep you comfortable and retain their soft feel, making a great impression as promotional socks. 
Breathability and moisture-wicking:

 
Moisture-wicking is an essential property of the fabric, making it comfortable for the skin. The fabric pulls moisture away from the skin by absorbing it into the fibers and then moving the moisture through the material to the exterior layer, evaporating it. Merino wool can retain a lot of liquid relative to its weight, more than synthetic and most natural fibers. It makes wearing socks comfortable for an extended period; a great promotion for your brand name. 
The wool is also more breathable, keeping you comfortable and dry during intense activities; it is thin and lightweight, allowing air to pass easily and the socks to dry out quickly. Socks with other fabrics can feel heavy and muggy when working hard, but merino wool socks compare well with high-end polyester. 
Odor resistance: 
Among the many benefits of using merino wool for your custom socks is its ability to avoid odor build-up. The wearer will thank you; it has a miraculous ability to absorb moisture without creating an environment to grow odor-causing bacteria. It even beats synthetic fibers treated for odor-fighting. 
Depending on your routine or trips, you can wear merino socks for multiple days without feeling dirty or smelly. It makes it a suitable option for multi-day travel, outdoor adventure, backpacking, climbing, ski trips, etc. 
You will feel like it is the ideal fabric for your promotional socks, but you might also have some questions. If the material is so good, why don't people and organizations use it often? Are they not aware of its existence? Readout to find out: 
Durability: 
It is merino wool's Achilles heel, especially for lightweight socks and areas prone to heavy wear. You can increase the life of your custom socks by increasing the weight or adding a blend of synthetic materials to the mix. Another thing you can do is to provide instructions for washing the socks in cold water and line dry. 
Steps to take care of merino wool socks for prolonging their life: 
Turn the socks inside out. 
Use hand wash or machine wash and avoid hot water because it will shrink the socks. 
Use a mild detergent, and don't use bleach or fabric softener. Bleaching will destroy wool fibers, and a fabric softener will coat the fibers reducing their ability to manage moisture and regulate body temperature. 
While you can tumble day the socks, it would be better if you air-dry by lying them flat to extend their life and reduce your carbon footprint. 
Cost: 
Merino wool is quite expensive compared to other materials, and there is no way around it. Merino sheep are rare, and it is impossible to rear them everywhere, and the demand is pretty high. If you consider the cost of producing custom socks, you want to avoid it altogether. But, don't, because it is precious for making an impact and if you are creating for notable clients, occasions, employees, milestones, or beloved ones. It will show how much you gave thought to the gift. 
Why should you create merino wool socks?
If you want to impact, merino wool socks are beneficial. The socks are pretty enjoyable to wear. If you are into outdoor adventure companies, it is a must. There are a few potential alternatives, like Tencel, bamboo, modal, and other cellulose fibers, but nothing comes close to merino wool's performance. Alpaca and yak wool are also gaining in popularity for custom socks. 
Conclusion:
Merino wool is terrific for custom sock creation; it is designed for performance, from traveling to trekking and running to sports. You can stand out from the competition with well-designed socks with your logo. However, merino wool sock creation is a highly sophisticated and delicate process taking years of expertise and experience. EverLighten has over eighteen years of creating custom socks for every sized organization, nonprofits, sports teams, celebrities, colleges, and individuals. They have helped people in twenty-three countries. 
Best pricing: They are a factory for producing custom socks and not intermediaries, ensuring customers always get the best prices. 
Quality in every product: They use top-quality materials and the latest processes to produce socks. 
Real people, outstanding service: EverLighten loves helping; they offer various eco-friendly options also. 
Designs to impress: Your promotional socks will look as you imagined with help from in-house designers.  
No minimum order requirement: You can order any number of socks you need; they accept every order without a minimum limit. 
Worldwide shipping: They deliver worldwide, and customers can track their orders online with an order tracking tool.
For more information, customization and ordering, visit https://everlighten.com/collections/custom-socks.