Custom Socks
12-Types of custom socks for every promotional activity
|
Nov, 04 , 22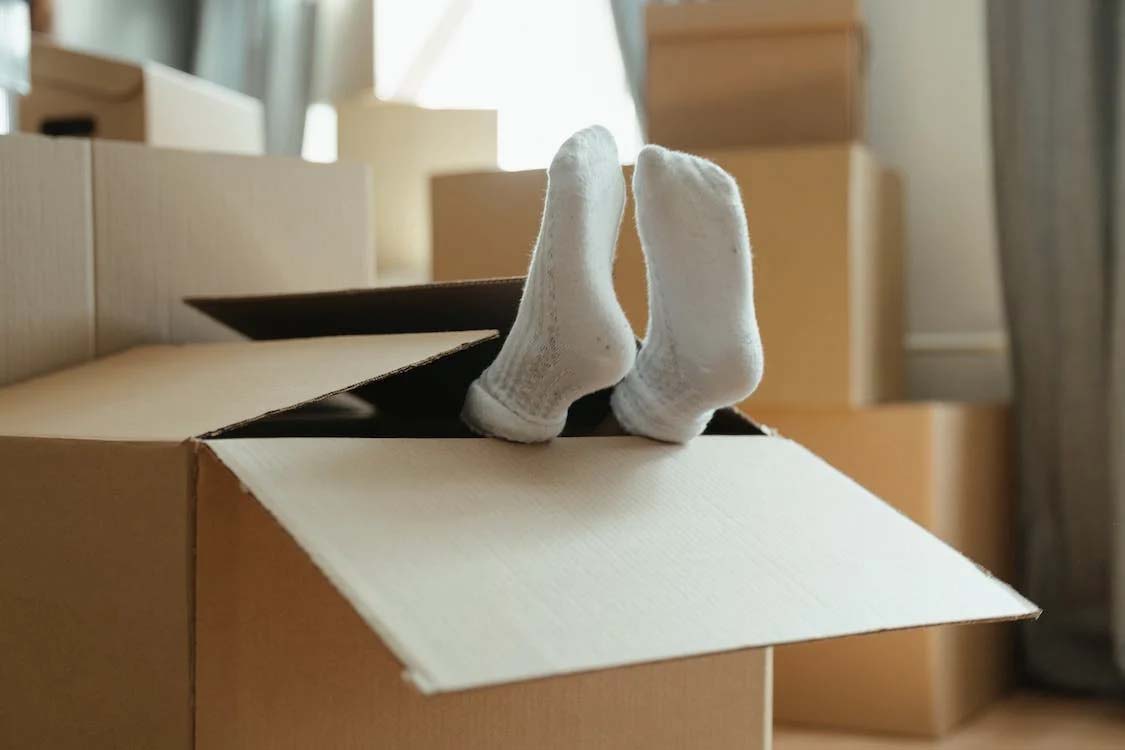 We are coming to the end of the year, and it is a chance to push for the last promotional efforts. The months will be busy with holiday preparations and a perfect opportunity to promote your business.
Custom socks
 are one of the most valuable items relevant to the occasion. They are fantastic items that are easily customizable with a logo. We will take you through various types of socks for your business. Use them to show your appreciation to your employees, customers, etc. They are also thoughtful giveaways for trade shows, business conferences, social media followers, etc. Without further ado, let's start.
Promotional socks #1: Casual Knit Socks are perfect for regular wear and other activities, including promotional and gifts. Their unique feature includes a variety of heels.
Short-row

 or hourglass heels are the most common for mass production. They are symmetrical and look the same from the toe-ups or cuff down. Sometimes the short-row heel is named after the technique, like the German wrap and turn method. People also know them as the boomerang or the Yo-Yo heel.
Peasant heels:They create the heel only after the primary part of the sock is complete. People also know them as an afterthought or forethought heels, and they are the same way, regardless of working from toe-up or cuff-down. They are suitable for color work because it does not interrupt the pattern.
Flap and gusset heels: Unlike the previous ones, they do not work the same way if you knit them toe up or cuff down. It is ideal for reinforced slip-stitch heels and is the most challenging.

Strong heels

 provide extra support to heels, as the name suggests.
Promotional socks #2: Printed Socks: You can use a single image or cover the entire sock with pictures - same or different. They produce photo-realistic images and are ideal for putting a person or pet's photos. You can also use the artwork of any style at high resolution allowing you to get creative and incorporate all the details as you like.
Promotional socks #3: Athletic Socks

 are thicker and more durable than others. They are ideal for outdoor activities and exercise. One of the distinct features is that they go to the middle of the calves and often come with a full cushion at the front for intensive activities. The upper part has elastic fabric that is essential to keep them in their place during workouts. They are more stretchy and allow movement.
Promotional socks #4: Logo Socks are perfect for promotions and improving awareness. Use them to reflect the company's colors, logo, and tagline. Although you can use any socks, these have slightly thinner and budget-friendly materials and colors that make them helpful for mass giveaways. They are perfect for employees' gifts, marketing campaigns, fundraising, etc.
Promotional socks #5: Embroidered Socks

 may seem traditional, but they remain a popular choice for businesses. They are of higher quality and keep colors and designs for longer - up to the lifetime of socks. It is better for companies that are looking to build a brand image. None of the other methods can beat their elegance and professional look. Modern technology allows us to produce them in unlimited colors and styles.
Promotional socks #6: Dress Socks differ from other socks; they are thinner than others because we need to fit into dress shoes which are usually tighter. The point of these socks is to fit snuggly on the feet to increase comfort. Although they are unisex, mostly men wear them. They are longer to avoid showing feet in business and traditional work settings; they do not display skin when the trousers rise when people sit. Customize them with checkered patterns and neutral colors.
Promotional socks #7: Face Socks allow you to add your loved one's face and create a unique gift. Although people use these more for personal gifting, many businesses use them to celebrate employees' birthdays, anniversaries, and retirements. It gives a fun twist to the dull working environment. They are also famous for Christmas gifts and animal nonprofits for promotions and fundraisers.
Promotional socks #8: Compression Socks provide optimal pressure at specific points for better comfort and relief from muscle fatigue and conditions like varicose veins. They are popular in various industries, like hospitals, restaurants, aviation, etc. These socks have different compression levels:
15-20 mmHg: They are helpful for daily wear, sports, travel, etc., and improve circulation without feeling too tight.
20-30 mmHg: They help sports and medical recovery and manage mild varicose and spider veins symptoms.
30-40 mmHg: People with serious foot conditions like blood clots, severe swelling (edema), and varicose veins need them.
Promotional socks #9: Fuzzy Socks are helpful in many places with lower temperatures. Traditionally, women wear them; they are exemplary for marketing to them. Although, they are also becoming popular with men and are helpful for people who struggle with cold feet. They feel luxurious because of the ultra-cozy materials, and you can use your logo for promotions.
Promotional socks #10: Bamboo Socks

 are organic and sustainable. They tightly weave the strands of bamboo fibers together to make the yarn and are a splendid alternative to cotton. The feel is smooth and luxurious, like silk, with antibacterial and hypoallergenic properties that make for a premium promotional product. These impressive properties make them suitable for various conditions, including work, travel, and sports.
Promotional socks #11: Yoga Socks are unique with special gripping materials - plastic or rubber - on their soles. Sometimes, they also have separate toes that allow extra movement and flexibility. People also know them as pilates or grip socks; they are popular among women. Use it to promote your yoga or pilates studio.  
Promotional socks #12: Baby socks

 use a blend of materials that are snuggly and comfortable. These keep them warm because they are a massive part of regulating body temperatures. They apply to promote your business among new or expecting parents.
Over to you:
No matter which socks you choose for your business, remember that you can always put them together with other promotional items to create a gift box; it will take your brand awareness to the next level. EverLighten makes every type of sock mentioned on the list with high-quality materials with 100% quality checks and has helped startups, large companies, schools, universities, sports teams, hospitals, nonprofits, etc., for over eighteen years.
Sleep Inn - a part of Choice Hotels and one of the largest hotel chains worldwide - was looking for promotional products. They contacted EverLighten and conveyed their interest in creating something unique. We suggested
custom socks
. It served two purposes: a welcome gift and a promotional item. They liked the idea - although they have many merch and accessories, they have not done socks. We worked closely to create custom socks that everyone loved.
Benefits of working with EverLighten:
Best pricing: EverLighten creates custom socks in their factory, which helps customers to get the best prices.
High-quality: Customers get the highest-quality custom socks with the best materials and the latest processes.
Fast delivery: our factory helps deliver orders in the least time.
Customer service: Customers can contact us 24*7 for their queries.
Customer-centric: They love helping every customer create their dream socks.
100% customization: Customers can customize every aspect of their custom socks.
Minimum order quantity: you can order as many socks as you need; we offer the lowest minimum limit in the industry.
Worldwide delivery: EverLighten delivers to every part of the world, and you can track orders with the online tool.