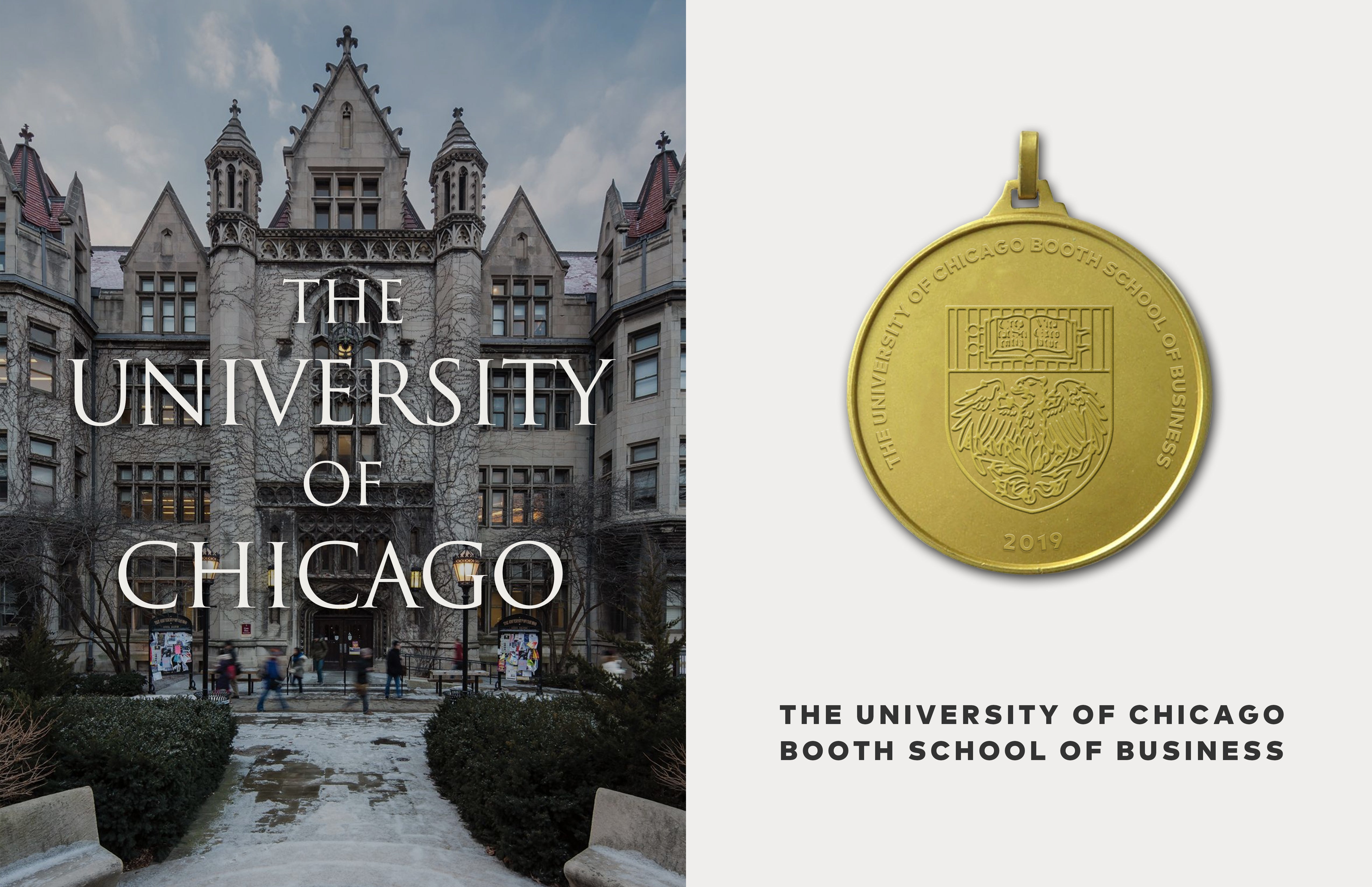 "EverLighten is the best company I have ever worked with. The medals are perfect! Our students all like it!" – From Chicago Booth
[About Chicago Booth]
Founded in 1898, Chicago Booth is the second-oldest business school in the U.S. Chicago Booth's MBA program is ranked No. 3 in the U.S. by U.S. News & World Report, No. 1 in the U.S by Forbes, and No. 1 globally by The Economist. It consists of executive, full time and part-time (evening and weekend) MBA programs. The Chicago Booth educated the future administrators from the best alumni founder of McKinsey & Company, James O. McKinsey, Susan Wagner, Eric Kriss (co-founder of Bain Capital) Satya Nadella (present CEO of Microsoft), and 500 others founders, co-founders, and CEOs of leading companies. 
[What They Are Looking For]
To welcome new students, Chicago Booth wanted to welcome their students by giving customized medals to make their first day memorable and special. They found us tentatively to make custom medals for them. They already decided on their specific design and details of medals including size, material, finish, and packaging. 
[What We Do For Them]
Honestly, we started the designing process immediately to meet their requirements and deliver the custom socks within the deadline. Being an old business school, they understood every detail quickly and that really saved our time. As they offered the design and details already, the process went so easily and we designed those custom medals in less time. 
After confirmation, we manufactured the sample according to their designs. They were satisfied with the sample's design and quality we delivered, which was beyond their expectations. Then we put the medal into production. In the process of our cooperation, everything went smoothly. Chicago Booth was very satisfied with the personalized medals as well as our service.
[The Outcome]
We produced 500 medals for Chicago Booth, and each of them received great praise from students. They said that the medal was their best gift for this special moment. Although it was our first cooperation, we gained high recognition from Chicago Booth.