custom patches
What do you know about the different types of custom patches?
|
Jan, 31 , 21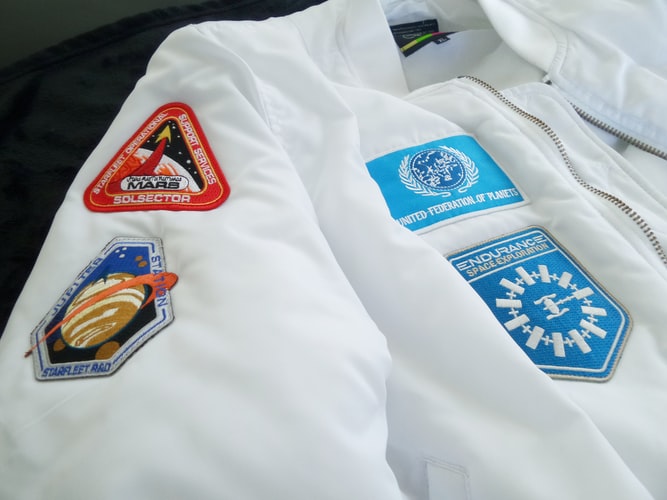 Picking a patch type is generally an issue for an individual choice, yet the specific types of patches are more suitable for some occasions and items. If you have a design in detail, the woven patches will stand out. If you like the classic styles, the embroidered will be your most ideal alternative . To help you settle on informed choice, this article will present the various kinds of patches and the advantages and disadvantages of each type of custom patches. In general, the types of patches can be divided by types and use.

 
By type
Custom embroidered patches
Custom embroidered patches are made of twill fabric and polyester threads, which looks more rugged than woven patches. The making of embroidered patches concludes heavy threadwork and enable 3d element, making the design have more possibilities. Embroidered patches are quick and easy to make, so they're a educated choice if you're trying to meet an approaching deadline.

Custom chenille patches
A jacket just doesn't look complete without a couple of chenille patches. Chenille patches are the "fluffy" style famously seen in jackets. Did you know that they've been around for over a hundred years?  With a classic look and an even better feel, chenille patches create a one of a kind experience. Anyone who sees one will automatically be transported back to high school and seeing the jackets worn by the athletes, seniors and marching band members.
The main characteristic of chenille patches is the puffy look that comes from the process of thread pulling and twisting. This soft, fuzzy fabric gets its name from the French word for 'caterpillar," which resembles It's made by placing short lengths of yarn between two "core" yarns and then twisting them all together. This is what gives chenille its soft and characteristic look.
Chenille is a big stitch, which means it works best for bigger designs. You can combine chenille with embroidery if necessary to execute smaller details. Yarn density is very important in creating a good chenille patch.
 
Custom woven patches
Woven patches have a tighter weave than embroidered patches, so they are capable of including very small text on them. If you want to remember small letters on your patches, the woven type might be ideal for your needs. Due to their tight weave, woven patches don't have as much texture as embroidered patches, but they're one of the best solutions for your small lettering needs.
 
Custom PVC patches
When it comes to patches, many people will occur woven patches or classic embroidered patches, however a lot of our customers are turning to a more modern choice: PVC patches. They are made of PVC which is a rubber-like material with a soft and smooth outlook, while also allowing our customers to capture incredible amounts of fine detail in their custom artwork, while also allowing our customers to capture incredible amounts of fine detail in their custom artwork. It is one of the most durable patch designs from among the mix as it is not affected by anything like extreme temperatures and is water-proof making it ideal for tough outdoor use along with being convenient to wash or clean. PVC patches are often known to outlast the article of clothing or gear they are attached to. The PVC patches can be attached to either garments or hard surfaces, including keychains, headwear, sports equipment, bags, shoes etc. It can be permanently attached to sewing, or Velcro can be used if you prefer the freedom of removing and re-attaching.
Custom leather patches
You could find leather patches on the back of almost every pair of jeans. Leather patches are ideal for your denim, bags, caps, and shoes. The durability and genuine look of the leather patch can highlight your brand. We can emboss or screen print your logo to achieve the look you want. Leather can also be die cut to various shapes and dyed to match a color hue. Leather patches are far less common than the other options we have like embroidered patches or PVC patches, but they have a classic appeal and signature look that can't be recreated in any other form. If you and your team are looking for something that's exclusive, that stands out from the crowd, and that has a storied history of artisanship, then our synthetic leather patches are perfect for you.
Custom hook and loop patches
Not all things in life have to be permanent. Some things are more remarkable because they're fleeting. The number of potential uses for patches is vast, and some of those uses require that a patch be easy to remove and replace with something else. If you're in a position where your patches aren't meant to remain stationary on a single surface, custom made hook and loop patches are the only way to go. Personalized hook and loop patches are easy to attach to any type of fabric, peel off and swap at a moment's notice should you feel the need to change your look.

 
By use
Custom Military Patches
In the United States Military, soldiers wear special command patches and unit patches with their camouflage utility uniforms. These patches represent a soldier's belonging to a specific group, and each is wore proudly.
There are severe standards that govern the appropriate size, shape and shade of these military patches.
Custom Motorcycle Patches
There is nothing more freeing than jumping on the back of your bike, kicking it into gear and hitting the open road without a care? Owning a cool motorcycle can change the way you explore the world. What's more, individuals from biker clubs don't simply ride to and fro to work. They get together and venture to every part of the nation, becoming acquainted with the parkways and byways most of us underestimate. The custom motorcycle patches are a special bond for them, representing pride for their club.
Custom Firefighter Patches
The hook and ladder and the Florian cross are symbols that have become synonymous with fire and rescue units around the world. They can convey a safety and visual sign that the worst of the danger is behind them via firefighter patches.
Custom Police Patches
Uniform patches come in all shapes and sizes, yet none are as quickly unmistakable as the patches gracing the shoulders of police regalia. These patches have become universal among police divisions across the country, delivering a lot of information in the small space . Their state seals and classic designs signify strength and pride.
Custom Uniform Patches
Police uniforms and security uniforms are often easily recognizable, and delivering the same message of authority and safety as their law enforcement counterparts.Regardless of whether for a sports team, out in the combat zone or around the workplace, a uniform is a speedy and simple approach to represent an individual's belonging inside an organization. Custom patches are often regarded as an approach to kill a kill a person's individuality, but the custom uniform patches could help you add flare and character.
Custom Scout Patches
Scout patches have been an integral part of the Boy Scouts of America since the very beginning. The merit badges that boy and girl scouts earn while learning important skills and helping the community are well known, but scout patches are also designed for fundraising efforts and to commemorate special events and gatherings. For young members of the scouts, the custom patches collected over the years show off everything they've learned and all of their adventures.
Custom Photo Patches
Custom photo patches are the best choice for anyone who wants to recreate a photograph or person's likeness in their patch design. Unlike embroidered patches that have a threaded texture, photo patches have a smooth surface because the artwork is not stitched into the mesh. Instead, an image is heat transferred into the mesh backing to create a crisp, clean design.
Custom Badge Patches
More often than not, badge patches are included as part of a uniform. We've created name badges, company badges with embroidered logos, and badge designs made for specialized teams. No matter who they are created for, whether it's a fire department chemical waste disposal unit or a team of patrol officers, custom badge patches symbolize a specific type of training and expertise, as well as a sense of community among team members. More often than not, badge patches are included as part of a uniform.
Custom Martial Arts Patches
Custom material patches are extremely popular in sports like Brazillian Jiu-Jitsu (BJJ), Taekwondo and Karate, they can show. Those involved in martial arts are usually very proud to be part of the practice. What better way to show your pride than with custom martial arts patches? From karate to jujitsu to taekwondo and more, we can create a patch that honors any type of martial art.
Custom Sports Team Patches
You can find sports team patches just about everywhere. In the big leagues, players have unique patches stitched to their jerseys and hats that pay homage to their home city, celebrate franchise victories in the playoffs, and even raise awareness for team initiatives off the field. Fans wear professional and amateur sports patches to show their support, and youth organizations create their own special patch designs for league uniforms and tournaments. You may find them in different places, but one thing they all have in common is a sense of team spirit and camaraderie.
Custom School Patches
You can express your school spirit in many ways, one of the most creative is through unique school patches. From elementary schools to middle schools to high schools and beyond, we can help you create a special patch to show pride or for any special occasion.
Custom Hat Patches
Custom patches for hats are popular additions to informal caps of all kinds. They're a fun, easy way to identify a brand, make a political statement or even tell a joke.
 
Custom Corporate Patches
Corporate patches are great to give away in order to increase your company exposure. You can use your patches in a variety of ways, including trade show trade show giveaways, promotional advertising and vendor award events. You can also apply them to uniforms, on product covers and bags, and other fabrics. At EverLighten, we love the opportunity to support a business. Simply submit your logo to our experts and we'll turn it into a patch that you'll love.