Top custom winter giveaways to heat your brand image
|
Jan, 13 , 22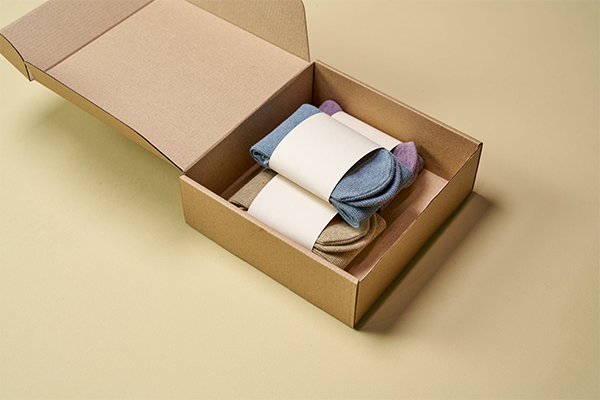 Winter is here, and it means a time to fire up their marketing efforts for businesses worldwide. Change of season is a chance for companies to find creative ways to reengage with people; maybe your previous promotional strategies didn't yield optimum results. Whatever the reasons, seasoned professionals understand connecting with people and building image is a continuous effort. You have to look for innovative ways, catch the latest trends, and follow the changing seasons. When emails, phone calls, or other forms of promotional efforts haven't been quite enough to get more customers, it's time to consider custom products giveaways.
Appropriately chosen and executed well, custom items can help reignite the promotional fire; it can help people build more robust, meaningful relationships with your business. Everyone has a lot in their mind in their daily lives; constant notifications and distractions from different companies are also why people don't remember your name. You have to be in front of their eyes all the time. Additionally, you have to provide value in their lives to ingrain their minds. Custom items are a creative, non–intrusive way of ensuring your message stands out from the rest. Try sending custom branded items people will use in their everyday lives. Show your customers you understand their needs, give something helpful, prove you value the relationship by providing useful seasonal products.
If you are having doubts about the efficacy of seasonal custom branded products, take a look at the benefits they offer:
Brand recognition: People like familiarity in their lives; we all are inclined towards businesses we have heard or seen before. Small items like logo socks and custom giveaways will help people identify your brand. They will consider your business when they are ready to get a product or service. Recognizing your company from others is only possible with building a relationship with people. The more people notice your business name, the more they trust and return to you.
More sales: To get more deals, you need to be memorable. Giving away custom items ensures they don't go to your competitors. Slogans and logos work well on products, but you have to provide value to their lives. When you giveaway winter socks, people will use them, and a bond will form between your business and them.
Spread the word: Promotional items is the best form of publicity you can generate from word-of-the-mouth. People wearing or carrying your products spread your name to their friends, co-workers, family members, and even strangers.
Social media sharing: People love sharing everything on social medial these days. When your give products for free, they will share pictures and tag your business, increasing the chances of connecting with more people.
Reaching new customers: Whether you are a startup or an old business, you want more sales possible by getting more customers. Custom items are great tactics to reach a new customer base with different demographics.
Opportunities to collaborate: As the old saying goes, "No man is an island," we live in a world where every business is dependent on other companies for something. Giving away products increases your chances of reaching other businesses fostering new relationships and recognition, thus increasing referrals.
 
Use winter apparel to build bonds
Winter apparel makes a fantastic choice to create new bonds or strengthen existing bonds with customers or leads. You can help your clients enjoy the cold weather with cozy items displaying your brand logo.

Custom Socks
Socks are exceptional giveaway items for the winters. When it's cold outside, people are thinking about layering up with boots, scarves, hats to fight low temperatures. But, one essential item is socks; people need them whenever they think of going outside; they even need them inside their houses when the temperature gets lower. Giving away warm custom logo socks is a way of showing your care for the receivers.
Custom branded socks are fabulous for stretching your marketing budget and making a lasting impression because they are relatively cheaper than other marketing products, and they are helpful too. If you are a smaller company or a not-for-profit organization, it will fit your marketing budget perfectly. You can design socks with your logo and message; distributing them will create a positive brand image.
Custom socks provide benefits to the receivers as well:
A high-quality pair of winter socks will keep the feet warm from low temperatures. They also help absorb moisture from the feet, keeping them safe from frostbites.
The right pair of socks prevents the feet from blisters and germs, which is more important in winters to reduce illness.
They also help reduce the chances of infections from dirty shoes.
They also come in many sizes and styles; for winters, you can choose calf-length socks, but you can also select other lengths if you want to use them for some specific purpose. Some of the most common ones are:
Calf-length socks are ideal for winters covering up the calf muscles keeping people warm. People usually wear casual dresses; athletes wear them for their sporting activities while women wear them with boots. They have a large area to put your company's logo and message.
Mid-calf-length: These socks run up slightly over the calf and are ideal for people involved in physical activities and winters. Women usually wear these socks with dresses and skirts. It provides you ample opportunities to connect with both men and women.
Crew-length: Crew-length socks look good with dress shoes, and people wear them for outdoor activities and keeping their feet warm during cold weather.
Quarter-length socks: These socks come up above the ankle and cover the back of the feet, preventing cold and blisters. They are ideal for protecting your feet from cracks during winters.
You can choose any style of socks as giveaways during winters, and you would be connecting with people on a deeper level. However, keep in mind to use high-quality materials for manufacturing because they represent your business, and people will associate them with your product/ service quality.  
 
Ideal materials for winter socks:
Merino wool is ideal for winter custom socks because they prevent feet from becoming cold and dry and absorb moisture build-up. Merino wool is high-quality, itch-free, and durable than lower-end wools. They are ideal for temperature regulation and keeping the feet warm during winter. One of the significant advantages of using these is its property to keep feet cool during summers.
Cotton: Cotton is a classic material for winter socks with the property of absorbing moisture fast and keeping warm even during low temperatures. They also prevent blisters and last long, ensuring more people see your company's logo and message.
 
Custom Beanies
Beanies are one essential piece of clothing people can't live without in winters; they provide warmth by preventing heat from escaping the body. From a marketing point of view, you can use beanies with your logo as both men and women wear them. They are ideal for promotions because everyone will always see the logo in front of them.
Benefits of using custom beanies:
Warmth: This is an obvious benefit and a primary reason you need to use beanies for company promotion during winters.
Affordable: A custom beanie is an inexpensive promotional item, and you can order them in bulk to further reduce the cost.
Style: With a wide variety of styles and materials to choose from, you can customize them to make them stylish. 
Storage: They are small in size; to store them in bulk is easy; they are also easy to transport from one place to another for giveaway events.
Custom hoodies
Everyone needs warm clothing during cold weather; a hoodie is perfect for marketing purposes. People wear them outside, at their homes, offices, and even during workouts. It makes them an ideal giveaway item that people can wear for a long time. You can change them into a potent marketing tool with high-quality materials and other customizations.
People wearing them, displaying your logo to everyone around are like walking billboards, and they are showing your business standards and quality every time they wear them.
Some other winter giveaway items you can use:
Scarves: These are practical and will display your logo to the people around you.
Gloves: This helps protect hands while exhibiting your brand name to the world.
Drinkware: People need hot beverages during cold weather. Every time someone takes a sip out of their drinkware, they will appreciate you.
Now that you know about custom promotional items during winters finding a reliable manufacturer is critical. EverLighten is an experienced custom manufacturer in making promotional products. Whether you are an organization, an NGO, a school, a university, or an individual, they are the right fit for your manufacturing needs.
Advantages of ordering from EverLighten  
No minimum order limit: You can order any number of items without minimum quantity restrictions.  
Fast turnaround: The company has its dedicated factory for producing items, ensuring every order is complete in the quickest time possible.
100% quality check: The experts check every item for their quality with stringent quality standards.
Free design help: Customers get experts to help complete the final design before the production.
Dedicated account manager: Every customer has a dedicated account manager, no matter the order size.
Real-time tracking: You can track your orders in real-time using a tracking tool.
Free shipping: They deliver to every part of the world for free.
As a cost-effective and high-quality custom product manufacturer, EverLighten will help you reach more people with your marketing efforts. Our experts guide you through the entire process after understanding your requirements. For creating custom socks, beanies, hoodies, and various other products, visit EverLighten.com.