Custom Sock
Ten Things You Didn't Know About Custom Socks by EverLighten
|
Dec, 04 , 19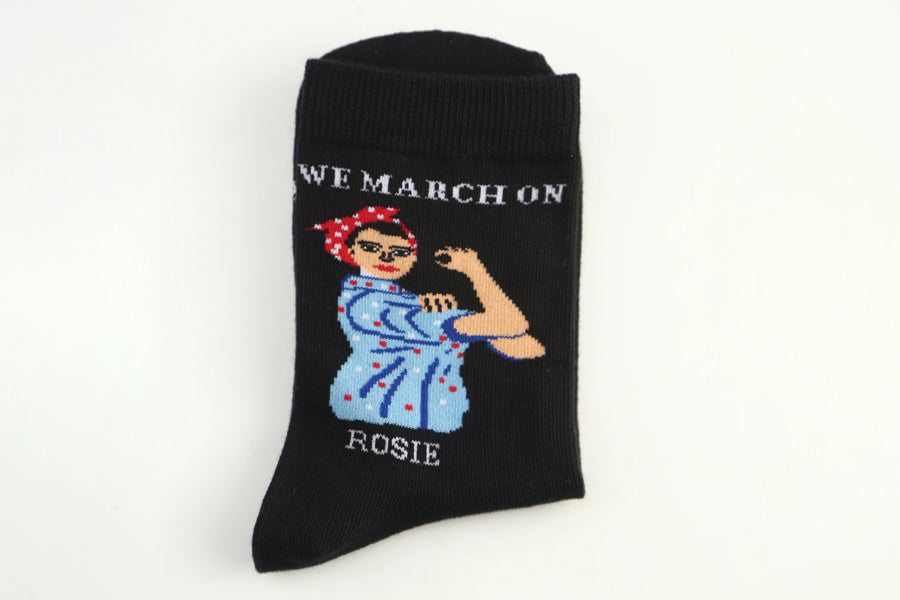 Custom socks are an evergreen product with so much potential for marketing and brand awareness in today's multi-channel consumer climate. That's why EverLighten is so excited to help you create the product of your dreams, whether you're dabbling in athleisure, starting a whole new brand, or just introducing a new product.
When you make custom socks with EverLighten on-demand manufacturing service, you can.
1. Directly work with factory
We EverLighten directly owns the sock factory based in China. So we are able to provide direct factory pricing and control every step along production to ensure perfect quality.
2. Get exactly what you want with our free design service.
Proud to offer deep design, we work on your prototype until you're happy – at no extra cost.
Here's how it works: Once our team has created your design, we'll send you a digital mockup. We'll make adjustments until you've got the product you want. Upon your approval, we'll then produce a physical sample of the socks and send you images from the factory.
You can also request to receive a physical sample by mail.
3. Use one of three fabrication methods to fit your unique needs.
We produce your custom socks using one of the following fabrication methods: jacquard/knitted, and 360-degree digital printing. Let's break that down.
Jacquard/knitted – This is the traditional method for fabricating socks. It just means your design is woven directly into the sock, rather than printed or emblazoned.
360-degree digital printing – An upgraded dye sublimation, 360-degree printing has higher color fidelity and printing precision.
4. Choose from a half-dozen popular styles.
Whatever kind of sock you need, we've got it: No show, crew, knee-high, athletic, no slip, plus branded socks in any of these styles.
5. Brand your customers' unboxing experience with custom kitting. 
Sure, your socks may speak for themselves. But today's market is all about memorable experiences. Give your customers something to talk about – and a brand to remember – by decking out your custom socks with custom backing, tags, labels and packaging.
6. Rest easy with our transparent production process.
We won't leave you hanging. During the design and manufacturing processes, your representative will fill you in on delivery and shipment estimates. We'll also keep you updated by email as your order makes its way through our system.
7. Skip the inventory risk with easy sizing.
Our sock sizes each fit a range of about three shoe sizes, so no worries about ordering too many (or too few) pairs of a particular size. Socks are a flexible product, literally and figuratively. If you're trying to keep your business nimble so you can react quickly to market needs, custom socks are a great way to go. 
8. Get first-hand expertise from one of our creative designers…
If there's anything our creative team knows, it's socks. We'll  walk you through everything you need to know to create the product of your dreams.
9. …or take matters into your own hands with our Create Your Product tool.
Already know what you want? Our Create Your Product too lets you get right into the DIY spirit, and start creating right there from your screen.
10. Get what you need without the wait. 
Our fast turnaround times mean you can get high-quality custom socks into your team's, club's, or customers' hands the minute you need them, all at lower costs than the other guys.
Got Questions?
The experts over at EverLighten are happy to walk you through anything you need to know about custom socks and beyond. Reach out today and learn more about how we're making manufacturing more accessible with custom, on-demand manufacturing.